We provide theme-oriented camp sessions for children ages 3 through 6 (entering first grade).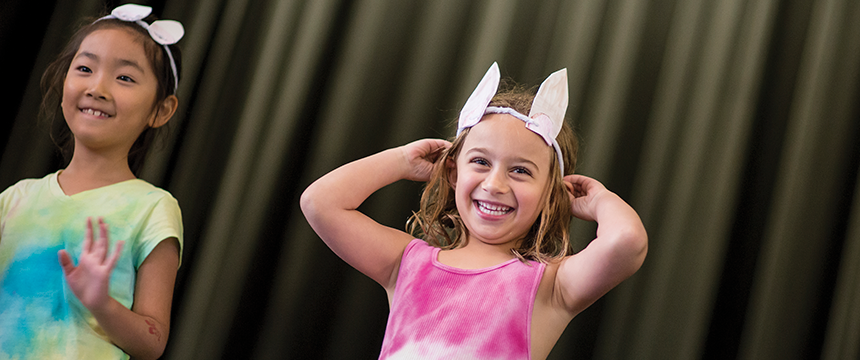 Hours
Normal Day: 9:00 a.m. to 3:30 p.m.
Extended Day (No Extra Charge): 7:30 a.m. to 5:30 p.m.
Register Online
2017 Sessions
June 12 to 23
Session I: Little Green Thumbs
June 26 to July 7 (closed July 4th)
Session II: Art-O-Rama
July 10 to 21
Session III: Digging for Dinosaurs
July 24 to August 4
Session IV: Under the Sea
August 7 to 18
Session V: Buggin' Out
Group Assignments
The teachers of the regular ACP preschool are also teachers for the ACP summer camp.
Room 1 – 3 year olds (12 children / 2 teachers)
Room 2 – 3 and 4 year olds (16 children / 2 teachers)
Room 3 – 4 and 5 year olds; prekindergarten (16 children / 2 teachers)
Room 4 – 5 and 6 year olds; kindergarten (16 children / 2 teachers)
Camp Rules & Information
Full-day camp includes morning and afternoon snacks and beverages.
Campers are required to bring lunch.
Swim lessons for children in rooms 3 & 4 who are at least 5 years old.
All staff members are trained in CPR and first aid.
All children must be toilet trained.
All 3 and 4 year olds will have an afternoon nap daily (1 to 3 p.m.).
All children must have provided ACP with proof of immunizations and a completed Health Inventory before they attend their first camp session.
Parents will be provided with A Child's Place Parent Handbook – Summer Camp 2017 and are required to sign and return the "Policies Acknowledgement" indicating that you have read and understand the policies and procedures of ACP and agree to comply with them.
Parents must send in sunscreen for their child and a Medical Authorization form for its use. The bottle of sunscreen must be labeled with the child's name.
Parents must provide pertinent medical information, e.g., asthma, allergies, and/or other medical conditions, when registering your child as indicated on the ACP Summer Camp Enrollment Form.
Policies, Forms, and Handbooks
Refund and Cancellation Policy
The ACP Summer Camp fee is $540 per two week session.
A non-refundable $50 deposit for each session in which you enroll is due at time of online enrollment. This will be applied to the camp fee for the session.
The remainder of the Camp fee is due one week prior to the beginning of each session. There will be no refund of the Camp fee after the first day of each session.
Summer Camp Forms and Documentation
All required summer camp forms are found within the online registration system and must be submitted via your created online registration account at least one week before the start of the first summer camp session for which your child is registered.
Handbook
A Child's Place Parent Handbook - Summer Camp 2017
The Policies Acknowledgement Form must be initialed and signed to indicate that you have read and understand the ACP policies and procedures as described in the Handbook and that you agree to abide by them.
​​Contact Us