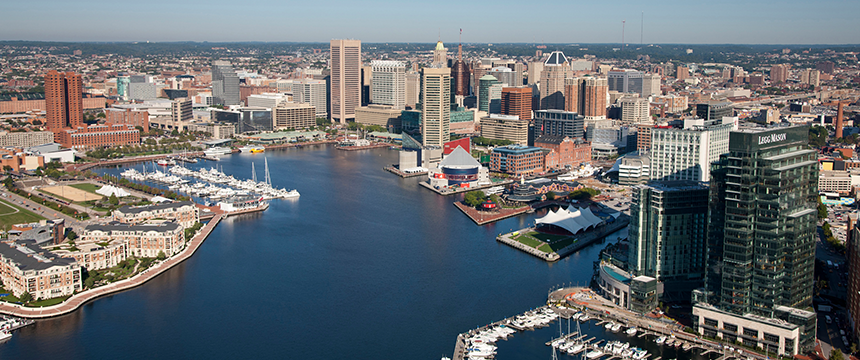 In 2008, Notre Dame of Maryland University began participating in Building Bridges Across Maryland, a unique training, networking and development program for support staff at area colleges and universities including:
McDaniel College
Notre Dame of Maryland University
Towson University
University of Maryland, Baltimore
University of Maryland, Baltimore County
We would like to thank Towson University for launching this program and encourage anyone that is interested to visit their website for more information, including a list of graduates from the program and a list of current participants.
Notre Dame Graduates
2017-2018 Administrative Support Cohort
Felicia Cadden
Emily Dow
Brittany Howard
Felicia John
2016-2017 Administrative Support Cohort
Lauren Rohrs
Shannon Scheel
Catherine Subrizi
2015-2016 Administrative Support Cohort
April Bright
Katherine Clemmens
Kendra Downey
Catherine McCabe
2014-2015 Administrative Support Cohort
Kim Hayes
Ally Keaton
Morgan Randall
Chiara Rosengarten
Concetta Tomas
Previous Years
2013-2014 Administrative Support Cohort
Laura Janicki
Maricka Oglesby
Jen Pohler
Mary Priebe
2012-2013 Supervisor Cohort
Melissa Lees
Katie Schwienteck
Catherine Valentine
2012-2013 Administrative Support Cohort
Mary Alice Adams
Zurita Brown
Leatha Oldham
Theresa Peddicord
Amy Rohrs
2011-2012 Supervisor Cohort
Brent Bauhaus
Erin Foley
Charmaine Hood
Linda Stevens
Candace Sumner
2011-2012 Administrative Support Cohort
Michelle Evans
Arlene Lawson
Mary Lochary
Chris Rhodovi
2010-2011 Supervisor Cohort
Linda Cain
Lynn Eccleston
Jill Eigenbrode
Jeff Munchel
2010-2011 Administrative Support Cohort
Victoria Gue
Melissa King
Caroline Mahle
Gina Roussos
2009-2010 Administrative Support Cohort
Donna Jenkins
Jessica Propp
Kim Smith
Merry Wasmer
2008-2009 Administrative Support Cohort
Dawn Bradshaw
Latisha Jones
Stephanie Matthews
Stephanie Sturtevant
Shannon Raum
Upcoming Training: June 2018
Customer Service Excellence
Learn how to identify your customers and their expectations. Identify behaviors that constitute excellent service, recognize various modes of communication and when to use each, practice good customer service techniques, and develop a personal action plan to improve customer service back on the job.
Wednesday, June 6th from 9:00 a.m. to Noon in Gibbons 215
Wednesday, June 20th from 9:00 a.m. to Noon in Gibbons 215
Managing Your Strengths
Take an in-depth look at your personal strengths, interests, and skills. Identifying and using your strengths is the key to improving individual effectiveness and team performance.
Tuesday, June 12th from 12:15pm-1:45pm in Gibbons 215
To register, please email schervenkov@ndm.edu.