Design Your Room
Make your living space your own!
Part of the fun of moving into any new place is the opportunity to give it an identity. Talk with your roommate(s) and plan to make your room a special place.
Posters, pictures, bedspreads, lamps, and other accessories all serve to add a personal touch to your room.
Please Note
All decorations must be removed at the end of the school year. Decorations which would make permanent changes in a room are not permitted and may result in damage charges.
---
Bed Options
Option 1 - Beds Bunked
Talk with your roommate about bed preference prior to submitting the form. Only one submission per room is needed if both occupants wish to have their beds bunked.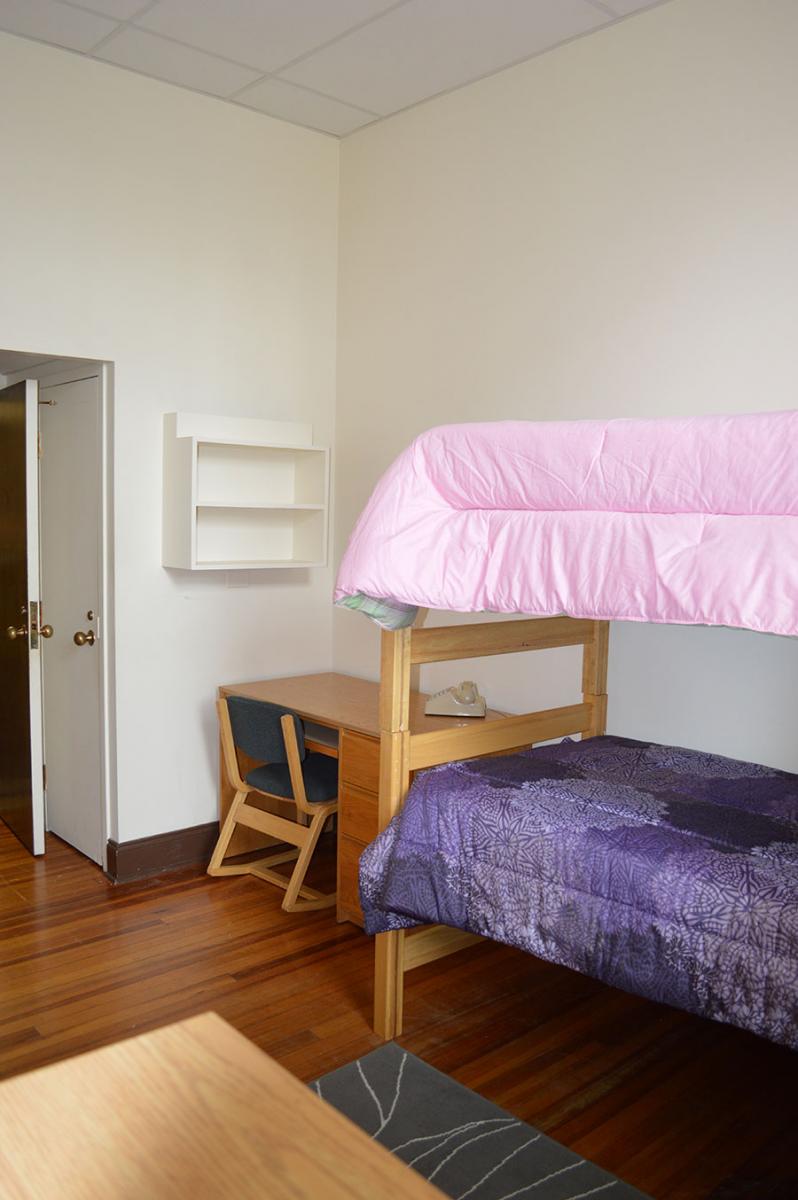 ---
Option 2 - Bed Lofted
Limited lofts are available for the academic year. If you would prefer lofting your bed, submit the Bed Preference Request Form beginning August 1st.
Lofts are provided in the order that requests are received. Non-university provided lofts are not permitted.

---
Option 3 - Bed Raised
Raising the bed height allows additional space to store belongings under it and greater flexibility in the layout of the room. Keep in mind your level of comfort in how high the bed can be raised.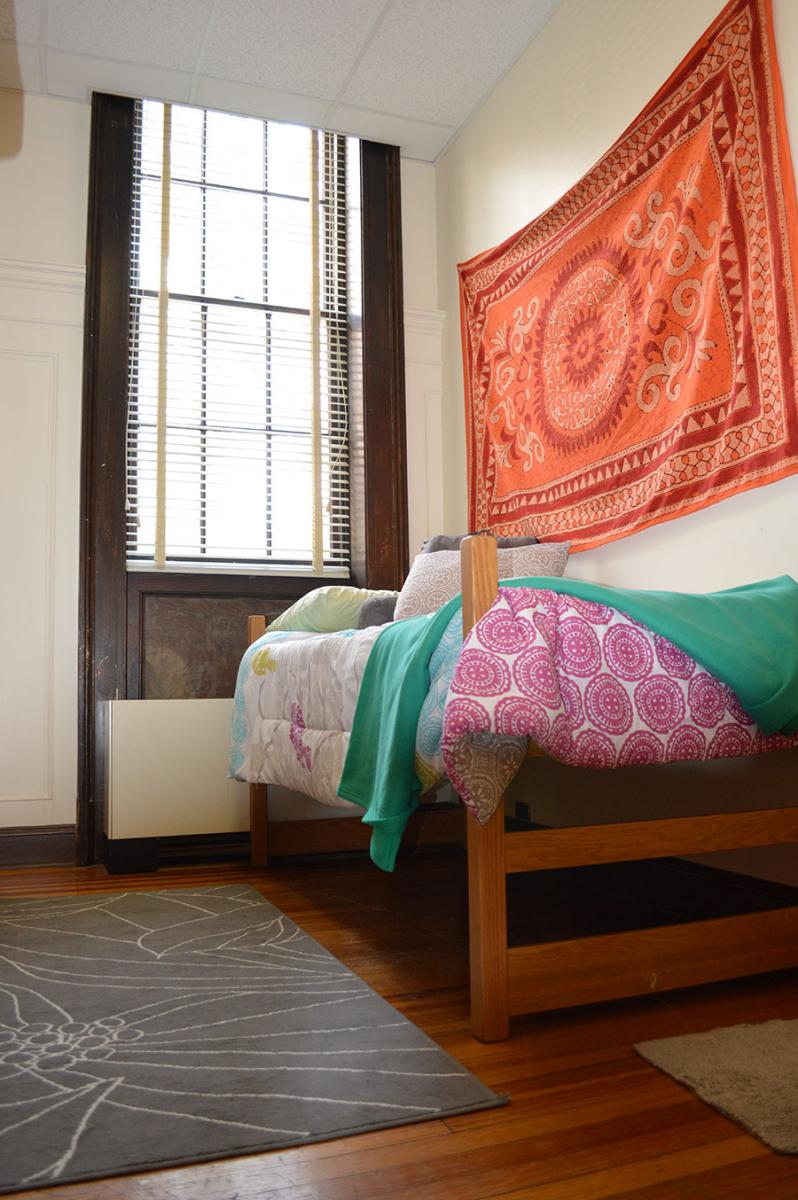 First-Year & Transfer Students
On move-in day, you are strongly encouraged to arrive during your assigned move-in time, which was provided in the housing assigment letter email sent in July.
Enter through the old Notre Dame of Maryland University entrance (closest to Northern Parkway) on North Charles Street. Look for signs and staff for assistance in finding designated parking areas.
Go to the lobby area of your assigned residence hall to check in.
Notre Dame community members will be present throughout the morning to assist with unloading and moving belongings into the residence halls.
International Students
Coordinate your arrival with the Office of International Programs in conjunction with your participation in International Student Orientation.
Returning Students
You will move in on the assigned move-in day for returning students in August.
If you need to arrive early, contact residencelife@ndm.edu. Limited requests will be approved and are all pending space availability.
Go to the lobby area of your assigned residence hall to check in.
Graduate Students/School of Pharmacy
Move-in days will be assigned for two categories:
Graduate Student/P1/P3
P2
Go to Doyle Hall lobby on your assigned move-in day to check in.
If you need to arrive outside of this time frame, contact residencelife@ndm.edu no later than August 1st. Requests will be granted based upon staffing availability.