Join NDMU alumnae, alumni, and friends on a special trip this summer! There is still time to register but don't wait too long! Register before April 11 to avoid late fees.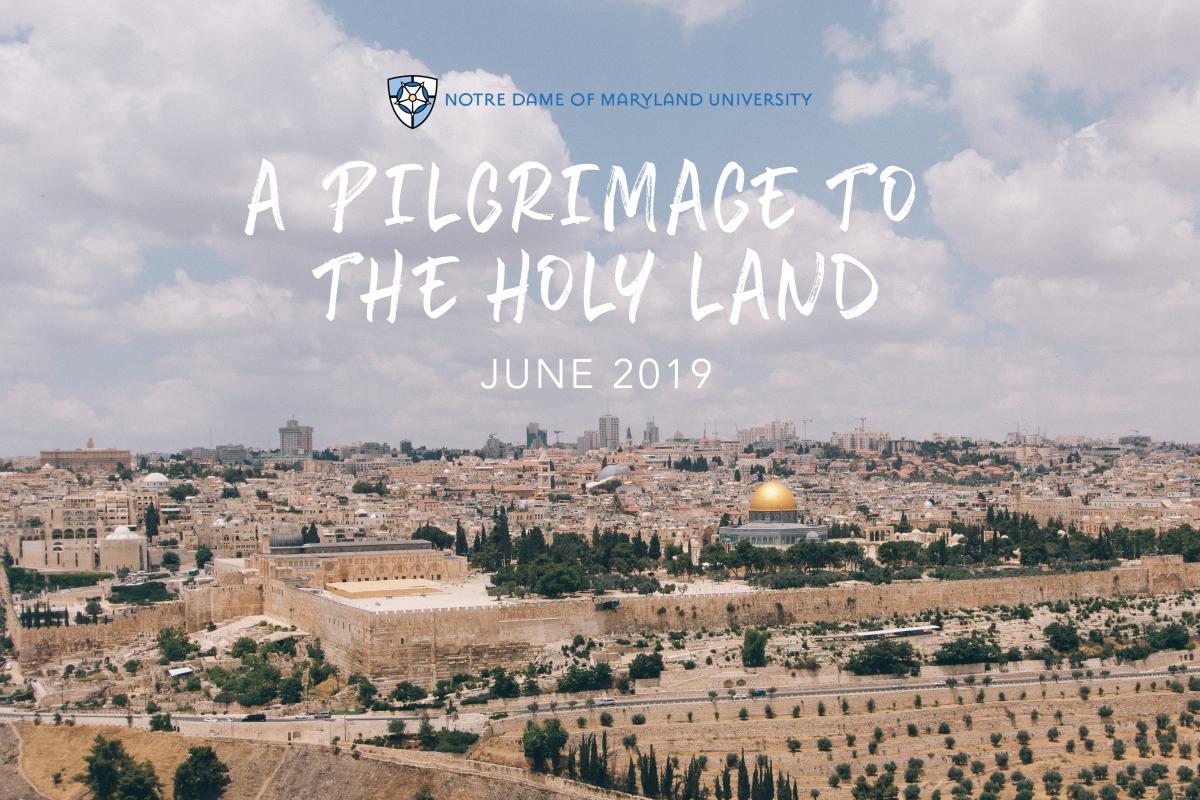 A Pilgrimage to the Holy Land
June 12-23, 2019
Notre Dame of Maryland University is proud to share news of our first adventure trip! This brand new opportunity provides us a way to engage with NDMU and deepen our faith and understanding of ancient history.
NDMU has partnered with Select International Tours and our chaplain, Fr. John McCloskey, to lead this unique pilgrimage. Together, we will explore the Holy Land and share time for reflection, learning, exploration, and fun.
This trip has been designed with Notre Dame of Maryland University alumnae, alumni, family members, and friends in mind. It is open to all.
NDMU Leaders
Fr. John McCloskey is the University Chaplain and adjunct instructor in the Religious Studies Department. As chaplain, Fr. John is a spiritual resource for the entire University community, including those of every faith tradition. He is a member of the Capuchin Franciscan Order, a group of men who follow the Rule of St. Francis of Assisi and who strive to serve God and all people with simplicity and humility.
In 2009-2010, Fr. John spent part of his sabbatical in the Holy Land, living in Jerusalem at Tantur Ecumenical Institute, a place of study and pilgrimage sponsored by the Holy See. He has led two previous pilgrimages to the Holy Land, most recently in June, 2018.
Fr. John has served as pastor and associate pastor at several churches in Pennsylvania and has worked in his order's formation program in Washington, DC. Before becoming a Capuchin, he worked for the State of Pennsylvania in criminal justice program analysis and policy development. Fr. John holds a Master of Divinity degree from The Catholic University of America, and M.A. from the University of Pennsylvania, and a B.A. from Montclair State University.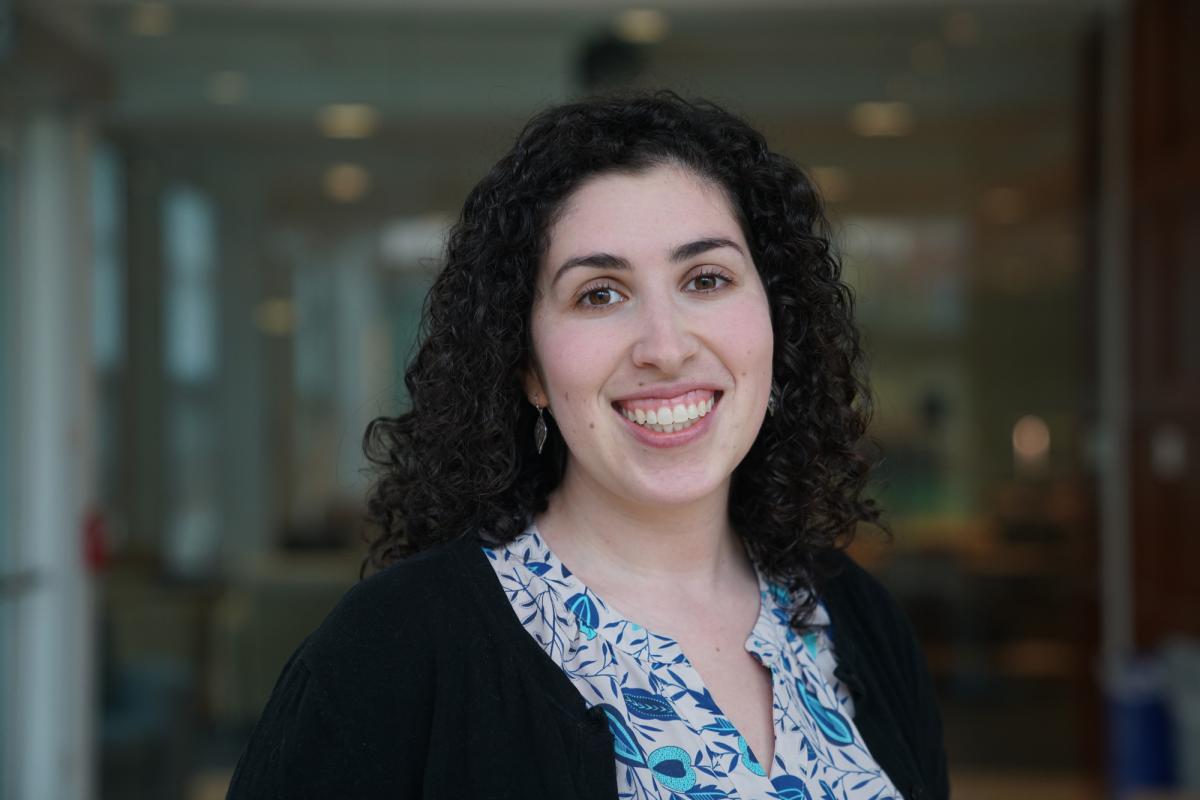 Aliza Ross is the Director of Alumnae and Alumni Relations. In previous professional work, she has organized and co-led alumnae and alumni adventures. Personally, she has been a traveler on a group trip to the Holy Land in 2011. She understands the value, wonder, and joy that comes from this kind of learning trip and can't wait to share that with NDMU participants.
In her current role, Aliza enjoys connecting with alumnae and alumni to further the NDMU bond in both traditional and new ways (like adventures!). Whether it's a phone call, event, activity, or Facebook video, connection is at the heart of her work and passion.
Aliza has worked in alumnae and alumni relations at Goucher College in Baltimore, MD and Carleton College in Northfield, MN. She earned her Bachelor of Arts and Master of Education from Goucher College.
Fr. John and Aliza are excited to lead this trip along with Select International's guides. With their combined experience, enthusiasm, and zest for learning, you're sure to have a grand time on this adventure!
Have additional questions? Check out our FAQ below.
What's this trip really going to be like?
This trip is an opportunity to explore some of the holiest sites in our faith tradition. If you've ever been on a learning vacation, it'll be somewhat similar. It's a very active trip and we would not describe it as a relaxation vacation, though there is a leisure day built into the itinerary.
How active is this trip? How physically fit do I need to be?
You should be able to walk at least a mile unassisted. Walking on cobblestone, narrow streets, hills, and stairs will be a daily part of our trip. Select International recommends beginning a walking program as soon as you sign up for the trip if you do not exercise regularly. If you have specific concerns about your fitness level, please talk to your physician.
What kind of weather can I expect? What kind of dress is appropriate when visiting holy sites?
Israel is a small country with varying weather patterns—not unlike Maryland! We will travel in June and some areas will be hot while others will be breezy. We recommend packing layers so you can dress to your comfort during time we spend in and outdoors.
In some areas, more modest dress is encouraged. A suggested packing list will be sent to travelers in March.
I want to bring my kids along. Will childcare be available and provided?
The ideal age for this trip is college-level and up. Adult children are welcome.
Is travel to and from the airport included?
This will depend on where our passengers are originating and will be determined in later March. If the majority of passengers are coming from the local Baltimore region, NDMU will organize group travel to and from the airport at no cost to travelers.
How safe is this trip?
We will be traveling on a private bus with a guide hired by Select International Tours. Select International keeps tabs on the news ahead of the trip and on the ground. If a scheduled day trip or the trip as a whole is deemed unsafe, we simply will not go. Please direct additional questions to Select International.
What kind of communication should I expect from Notre Dame staff?
Staff will email the participating group members approximately three times between opening registration and the actual trip to provide more information and answer general questions. An orientation will be held at NDMU in May. During interim periods, feel free to connect with Aliza Ross at aross@ndm.edu or 410-532-3184.
What if, at the last minute, I can no longer attend the trip?
Select International strongly recommends trip insurance as detailed on their website. We urge you to consider the Cancel for Any Reason insurance when you register. Contact Select International if your plans change at the last minute.
How do I register?
If you are considering registering, we hope you will do so as soon as possible so we can begin connecting as a group.
Select International will handle all of your registration details. Please connect with Kristine Smart to register: kristine@select-intl.com.