February 2, 2018
Distinguished Catholic and Baltimore Community Leader Honored at NDMU
As part of its annual Notre Dame Day celebration, Notre Dame of Maryland University will honor the Catholic Archdiocese of Baltimore's Bishop Denis Madden for his years of service to our community.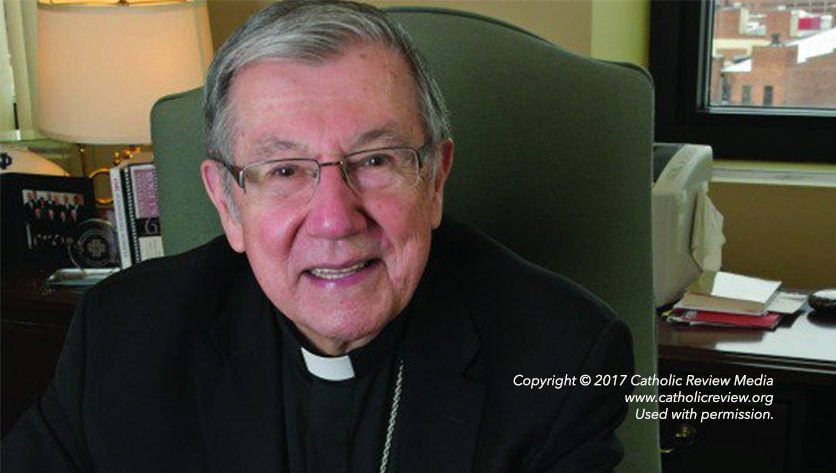 The Catholic Archdiocese of Baltimore's Bishop Denis Madden will be honored at Notre Dame of Maryland University (NDMU) on February 6, 2018. Bishop Madden will be presented with the Distinguished Community Service Award at the University's annual Notre Dame Day celebration. The event takes place at 2 p.m. in Doyle Hall.
"Bishop Madden is a forever friend and supporter of not only Notre Dame but all of Baltimore. We couldn't think of a better person to recognize and honor for his years of service to our community," says Marylou Yam, president of Notre Dame. "His life-long dedication to his faith, education and community-building serves as a strong example to our NDMU students that one person does have the ability to make a difference and transform the world."​
Now named Urban Vicar and Auxiliary Bishop Emeritus, Bishop Madden was ordained an Auxiliary Bishop in 2005. He oversees approximately 97 parishes and 49 schools in Baltimore City, Baltimore County and Harford County.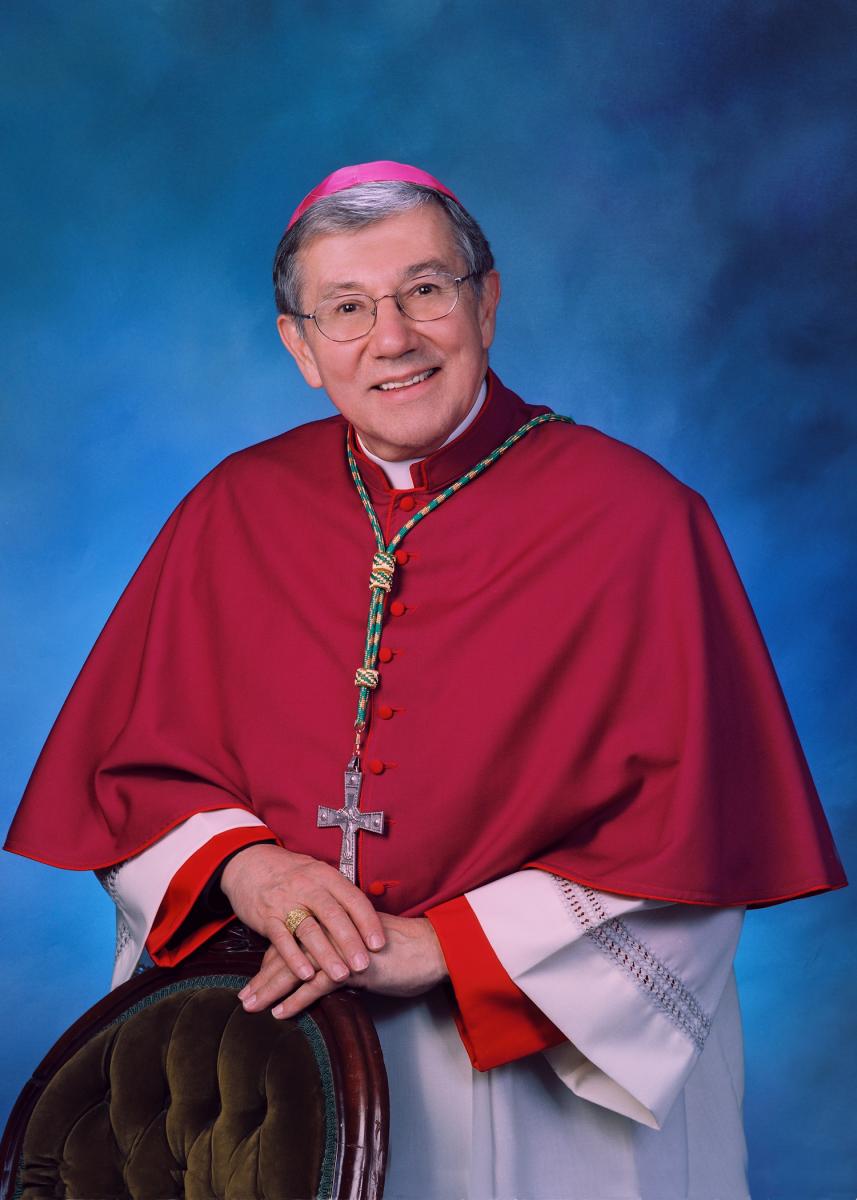 He was born in Carbondale, Pennsylvania and received his undergraduate degree from St. Benedict's College, before his ordination to the priesthood in 1967. He received a master's degree in psychology from Columbia University and a Ph.D. in clinical psychology from the University of Notre Dame. He is a licensed clinical psychologist in the State of Maryland and the District of Columbia. In 1973, Bishop Madden moved to Baltimore and took a position in the psychology program at the University of Maryland, while also working part-time as a marriage and family counselor for Associated Catholic Charities. In spite of his busy schedule, Bishop Madden frequently made time to celebrate Mass at St. Martin's in West Baltimore and to provide long and short term counseling to many of the priests and religious sisters in the Archdiocese.
From 1996-2005, the future bishop served as Associate Secretary General of the Catholic Near East Welfare Association, established by Pope Pius XI in 1926 to work on behalf of the Holy See in those lands in which from ancient times the majority of Christians belonged to various Eastern churches. From 1994-1996 Bishop Madden also served as the Director of the Pontifical Mission for Palestine Office in Jerusalem.
Bishop Madden has edited a book and written numerous journal articles and chapters in books in the field of psychology. Prior to assuming responsibilities at the offices of the Pontifical Mission for Palestine, he was one of the co-founders of the Accord Foundation, a humanitarian organization that has worked since 1988 in the West Bank and Gaza.
Notre Dame Day is an annual celebration where students' academic achievements in various areas of study and participation in athletics are recognized. The celebration also highlights strong NDMU tradition and offers time for reflection on the University's past and impact on the community. Staff and faculty are also recognized for their dedication to mission.
Notre Dame Day was originally created to celebrate Mary, the mother of Jesus, and the state of Maryland. The specifics have changed with time but the tradition remains the same.