Enrollment Management (Post-Baccalaureate Certificate)
Certificate
Our Enrollment Management certificate program is designed as a pathway for two types of professionals: those already working in a university setting looking to advance to director-level positions; or those without higher ed experience looking to break into the field. Courses cover a wide range of topics and how they work in tandem including admissions processes, financial aid modeling, marketing strategies, retention, and more. Build the broad knowledge base and expertise of best practices, processes, and regulations needed to be successful in a college or university setting.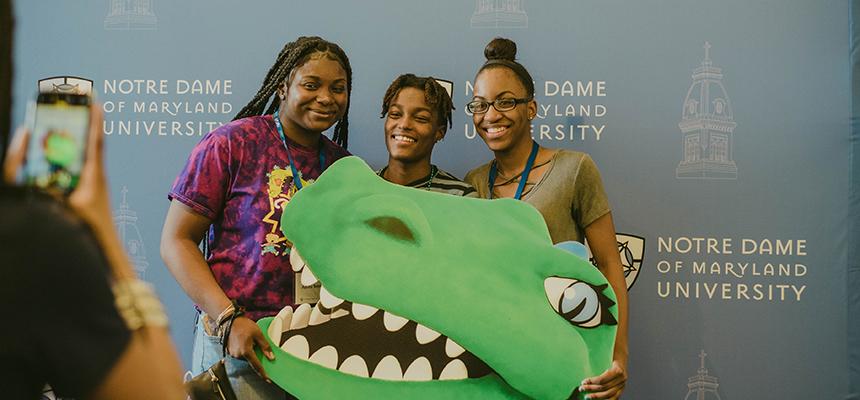 Program Locations
Curriculum
Required Courses
EDU 5XX - Principles of Enrollment Management and Retention (3)
EDU 5XX - Financial Aid and Data Analytics for Enrollment Planning (3)
EDU 5XX - Enrollment Marketing and Communications (3)
EDU 5XX - Leadership and Strategic Planning for Enrollment Management Professionals (3)
Total Credits = 12
What to Expect Studying at Notre Dame of Maryland University
Course topics are infused with current strategies, trends, and real-world examples so that classroom learning lends itself to challenges you can expect to encounter in your career.
Small class sizes create an opportunity to connect with professors and encourage more meaningful class discussions.
100% Online
In order to meet the needs of working students, all classes in the Enrollment Management certificate program are offered fully online.
Enrollment Management Careers
Graduates will be prepared for leadership roles within higher education:
Admissions Director
Financial Aid Director
Marketing Director
Associate VP for Enrollment Management