Higher Education Leadership for Changing Populations (Ph.D.)
Ph.D.
The online Ph.D. in Higher Education Leadership for Changing Populations prepares effective leaders for increasingly diverse populations in higher education. The curriculum provides hands-on experience with education practice and policy with a focus on organizational management.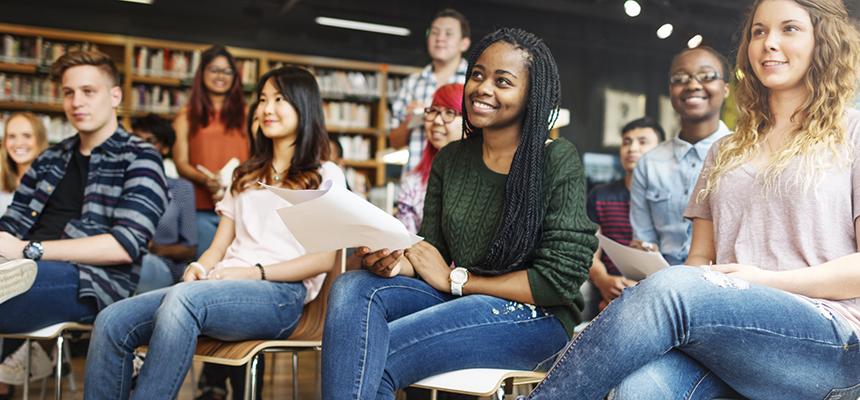 Program Locations
100% online coursework with no residency requirement
Affordable tuition and values-based curriculum
Rolling admission and multiple start dates
One weekend on campus for comprehensive exams
The program requires elements common to all doctoral studies:
Research Methods
Comprehensive Examinations
Research Seminar
Dissertation
Occupational Therapy Track
For current Occupational Therapists looking to pursue teaching or program administration opportunities in higher education, our new track in Occupational Therapy can transform your career into a position of leadership with diverse professional capabilities. Curriculum for the Ph.D. program is the same, but those interested in this track will complete a dissertation that relates to the field of Occupational Therapy.
9 credits from previous coursework in occupational therapy from a master's or doctoral program may be transferred.
Faculty
Curriculum
Changing Populations Courses
EDU 715 - Educator as a Change Leader (3)
EDU 772 - Changing Populations in Historical Perspective (3)
EDU 775 - Democracy and Education: Three Philosophical Perspectives (3)
EDU 697 - Language and Intercultural communication for changing populations (3)
EDU 665 - Digital Game Based Learning and Design
Higher Education Courses
EDU 722 - Education and Policy Analysis (3)
EDU 802 - Organization and Governance in Higher Education (3)
EDU 803 - Assessment, Evaluation, and Accreditation (3)
EDU 804 - Finance, Philanthropy, Budget, and the Strategic Planning Process in Higher Education (3)
EDU 805 - Curriculum Development for Changing Populations (3)
EDU 806 - Internship
Research Core Courses
EDU 695 - Research Design (3)
EDU 701 - Methods of Quantitative Research (3)
EDU 703 - Methods of Qualitative Research (3)
Dissertation Courses
EDU 705 - Dissertation Seminar (3)
EDU 706 - Dissertation Methodology (3)
EDU 801 - Dissertation (6)
Dissertation
The dissertation is the culmination of your doctoral studies. Through the Dissertation Seminar(s), you will receive assistance in the process of preparing your dissertation proposal.
In this scholarly work of original and independent research, you will:
Address a problem or issue relevant to education;
Conduct research that is quantitative, qualitative, or historical/philosophical (depending on the chosen subject); and
Develop a dissertation that adds to the knowledge in the field.
Resources
Education Careers
Notre Dame is one of the state's largest and most significant private providers of teacher education.