Philanthropy (Post-Baccalaureate Certificate)
Certificate
Our Philanthropy certificate program will prepare you to advance the culture of philanthropy within your organization. Courses cover the essential principles of development including fundraising and grant writing, cultivating donors, building a successful fundraising campaign, and more.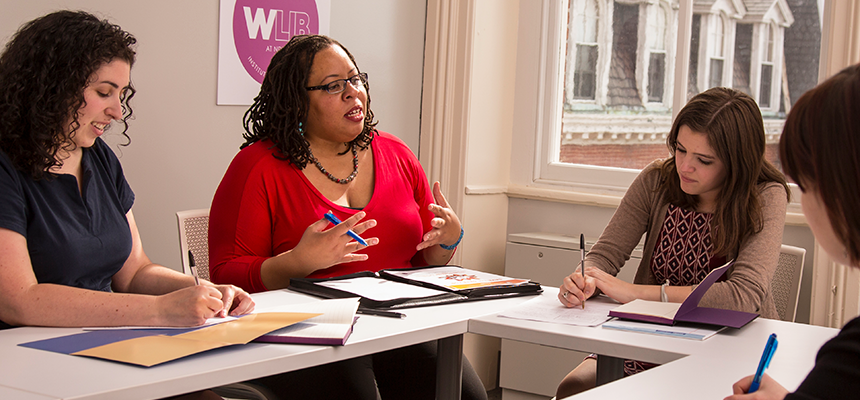 Program Locations
Stackable Credentials
Credits earned in the philanthropy certificate program at NDMU can roll seamlessly into any of the following master's programs:
Additional Study Options
Curriculum
Required Courses
PHIL 5XX - Principles of Philanthropic Development (3)
NPM 545 - Fundraising and Grant Writing (3)
PHIL 5XX - Cultivation and Donor Relations (3)
PHIL 5XX - Communications and Branding in Philanthropy (3)
Total Credits = 12
What to Expect Studying at Notre Dame of Maryland University
Course topics are infused with current strategies, trends, and real-world examples so that classroom learning lends itself to challenges you can expect to encounter in your career.
Small class sizes create an opportunity to connect with professors and encourage more meaningful class discussions.
100% Online
In order to meet the needs of working students, all classes in the Philanthropy certificate program are offered fully online.
Philanthropy Careers
Our graduates lead people, manage nonprofit organizations, and support communities all over Maryland and throughout the nation. You'll find them in managerial and leadership roles in nonprofit and philanthropic ventures large and small.
Graduates will be prepared for leadership roles in philanthropic development within the nonprofit sector:
Fundraising Manager
Grant Proposal Manager
Major Gift Director
Corporate Giving Director
Development Director
Foundation Director