December 16, 2020
Baking Up Holiday Cheer with NDMU Faculty
NDMU faculty share their favorite holiday recipes.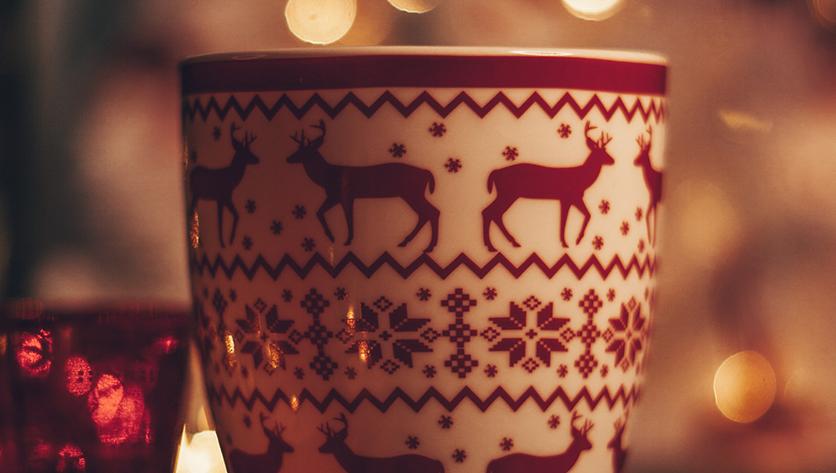 To spread some cheer this holiday season, Notre Dame of Maryland University reached out to some of our faculty members to find out about their favorite holiday recipes. While we might not be physically connected, as an NDMU community and family, we're happy to share some of our faculty's family baking traditions.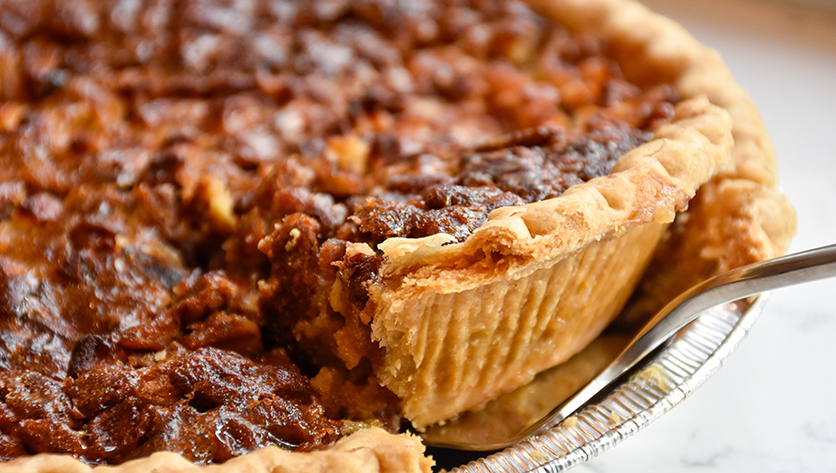 Professor Beyer, a faculty member at NDMU since 2009 and teaches a variety of courses in finance and business, shared with us his very special holiday recipe. Pecan Pie. He says that this is his top holiday dessert because "it has two significant differences from the typical pecan pie: 1) the filling is loaded with chopped pecans, instead of being a jelled mess, and 2) it is sweetened with maple syrup (real maple syrup), not corn syrup."
4 eggs
1 cup brown sugar
¾ cup maple syrup
½ teaspoon salt
¼ cup melted butter
1 teaspoon vanilla extract
2 cups pecans, chopped
9-inch unbaked piecrust
1/3 cup pecan halves (for decoration)
Preheat oven to 400. Line 9 inch pie pan with crust.

Beat eggs well in a large bowl. Add brown sugar, maple syrup, salt, melted butter, and vanilla to the eggs and mix thoroughly.

Sprinkle chopped pecans in pastry. Pour egg mixture over pecans. Arrange pecan halves on top of filling for decoration.

Bake for 10 minutes. Reduce heat to 325 and bake for 25-30 minutes longer, or until set.

Remove from oven and let cool to room temperature.
---
Dr. Spratt is currently the Director of the Morrissey Honors Program and a part of the School of Education. Her favorite holiday recipe is Coffee Cake. This recipe is hard to beat because her mom used to make it every year for Christmas morning. "I still make it for Christmas morning and my kids and husband love it too," she shared.
1 cup butter
2 cups sugar
4 eggs
2 teaspoons vanilla
3 cups flour
2 1/2 teaspoons baking powder
2 teaspoons baking soda
1 pint sour cream
Topping:
Mix together in small bowl and set aside:
2/3 cups sugar
1 tablespoon cinnamon
1 cup chopped nuts
Grease and flour a 9" x 13" pan. (Do not use anything smaller.)

Cream the butter and sugar together until fluffy.

Add eggs one at a time, then vanilla. Beat well after each addition.

Sift flour, baking powder and soda together. Add to creamed mixture alternately with sour cream.

Place half of the batter in the prepared pan, sprinkle with half of the topping mix, repeat with the rest of the batter and topping.

Bake at 350' for 45 to 50 minutes.
---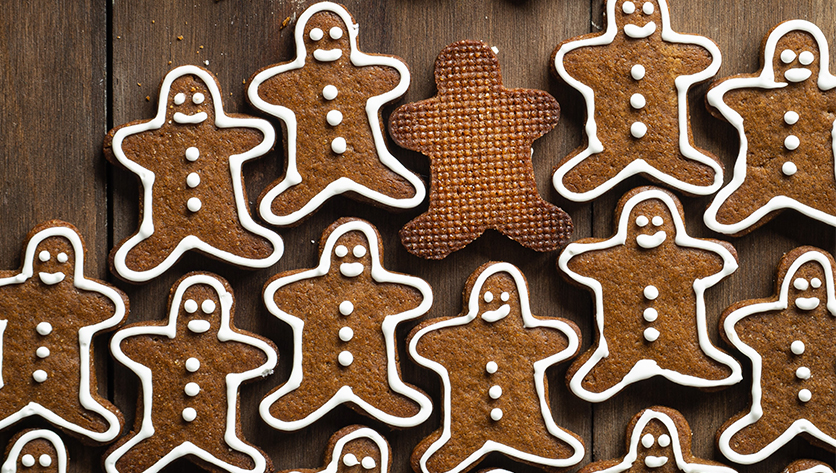 Professor McShae is an adjunct professor at NDMU who teaches courses for the Communications Department. During the holidays, she loves to bake dozens of Gingerbread Cookies with her family. She says, "they bring back memories of making cookies when my kids were little, and usually a few of these were left out with a glass of milk for Santa on Christmas Eve."
1/2 cup shortening
2 1/2 cups all-purpose flour
1/2 cup sugar
1/2 cup molasses
1 egg
1 tablespoon vinegar
1 teaspoon baking powder
1 teaspoon ground ginger
1/2 teaspoon baking soda
1/2 teaspoon ground cinnamon
1/2 teaspoon ground cloves

Preheat oven to 375 degrees.
In a mixing bowl, beat shortening with an electric mixer for 30 seconds.

Add half the flour and all the rest of the ingredients; beat until thoroughly combined.

Add the rest of the flour. Continue beating.

Cover and chill for 3 hours.

Divide the dough in half.

On a lightly floured surface, roll half of the dough at a time, to 1/8 inch thick. (if you are baking 4 to 6-inch gingerbread people cookies, roll the dough to be a bit thicker - 1/4 inch)

Use cookie cutters to cut into desired shapes.

Place cutouts an inch apart on a cookie sheet covered in parchment.

Bake in a 375-degree oven for 5-6 minutes (until edges are lightly browned - thicker cookies may take up to 8 minutes).

Cool for 1 minute; transfer cookies to a wire rack to cool completely.
If desired, decorate cookies with white frosting, sprinkles, candies, etc.
Makes 36-48 cookies OR 12 to 18 gingerbread people.
---
Dr. Davis teaches English at NDMU and whose research interests include Victorian Literature. The best recipe to make during the holidays is his father's Chocolate Fudge. Sr. Davis says, "I remember him standing at the stove, stirring and stirring for what seemed like hours. When I was a young teenager I took over making the fudge, and I have made it occasionally ever since."
4 cups sugar
1 ⅓ cups milk or half-and-half
¼ cup corn syrup
¼ teaspoon salt
4 oz unsweetened baking chocolate or 2/3 cup unsweetened baking cocoa
¼ cup butter or margarine
2 teaspoons vanilla
1 cup coarsely chopped nuts, if desired
Grease bottom and sides of 8-inch square pan with butter.

In 3-quart saucepan, cook sugar, milk, corn syrup, salt and chocolate over medium heat, stirring constantly, until chocolate is melted and sugar is dissolved. Cook, stirring occasionally, to 234°F on candy thermometer or until small amount of mixture dropped into cup of very cold water forms a soft ball that flattens when removed from water; remove from heat. Stir in butter.

Cool mixture without stirring to 120°F, about 1 hour. (Bottom of saucepan will be lukewarm.) Add vanilla. Beat vigorously and continuously 5 to 10 minutes, using wooden spoon, until mixture is thick and no longer glossy. (Mixture will hold its shape when dropped from a spoon.)

Quickly stir in nuts. Spread in pan. Let stand about 1 hour or until firm. Cut into 1-inch squares.
Sharing traditions is the best way to stay connected and it is important to stay connected more than ever this year. So, which recipe will you make first? What is your favorite holiday baking tradition?