March 6, 2017
Top Educator Named MD Top 100 Women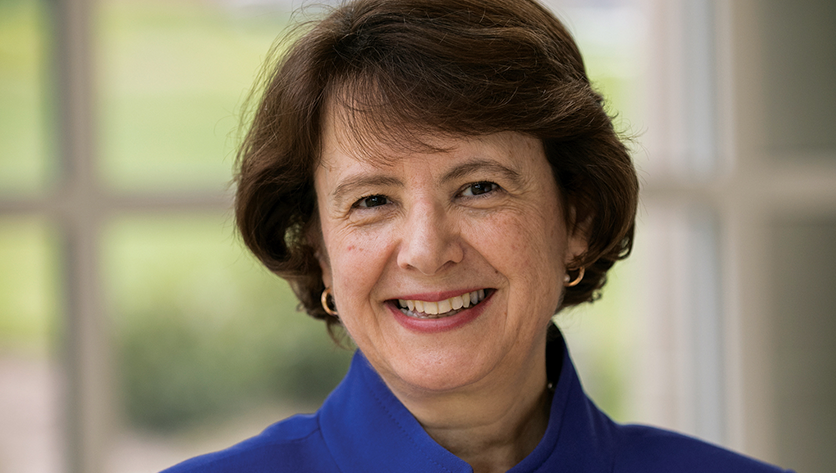 Baltimore, Md., (March 6, 2017) —The Daily Record named Marylou Yam, president of Notre Dame of Maryland University to its 2017 listing of Maryland's Top 100 Women.
The Daily Record began Maryland's Top 100 Women in 1996 to recognize outstanding achievements by women demonstrated through professional accomplishments, community leadership and mentoring.
A record number of 435 women were nominated this year for the statewide honor. Nominees were asked to complete an application outlining their educational and career history, professional and community involvement, corporate and nonprofit board memberships, and mentoring experience. They were encouraged to submit letters of recommendation from those who are familiar with their accomplishments professionally, in the community and through mentoring.
A preliminary round of judging by Maryland's Top 100 Women's Circle of Excellence honorees reviewed the applications and selected 150 applicants to compete in the final round. A panel of business professionals and past Maryland's Top 100 Women winners from throughout Maryland reviewed the final applications and selected this year's honorees.
"Maryland's Top 100 Women have achieved amazing accomplishments in their careers, but to be honored as a Top 100 Woman requires more than just career success," said Suzanne Fischer-Huettner, publisher of The Daily Record. "She must be an exemplary citizen, committed to her community, creating change and growing the next generation of leaders through active mentoring. The Daily Record is pleased to recognize these leaders."
"I am humbled and honored to join this esteemed list of Maryland's Top 100 Women," said President Yam. "It includes wonderful alumnae from NDMU, as well as board members, former board members, and friends of our University. My deepest appreciation to those who affirmed my inclusion."
The awards event will be held Monday, April 24, starting at 5 p.m. at Joseph Meyerhoff Symphony Hall, 1212 Cathedral St., in Baltimore. The awards will be presented at 6:30 p.m. followed by a dessert reception. Winners will be profiled in a special magazine that will be inserted into the Tuesday, April 25, issue of The Daily Record and available online at TheDailyRecord.com.
For more information about sponsorships and tickets for The Daily Record's 2017 Maryland's Top 100 Women, visit TheDailyRecord.com.