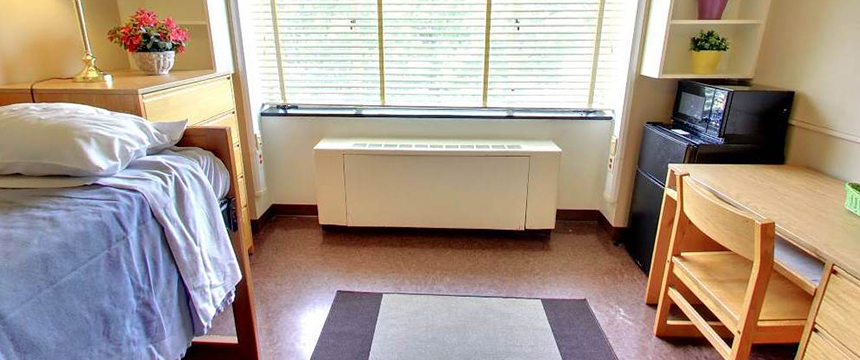 Overnight Accommodations in Summer
In the summer months, overnight accommodations are available in our two residence halls.
Doyle Hall - 130 Rooms, Sleeps Up to 249 People
Meletia Hall - 116 Rooms, Sleeps Up to 200 People
Hall Features
Lounges
Kitchenettes
Coin-Operated Laundry Facilities
Telephone, Computer, Cable and Internet Access
"Community bathrooms" serve many of the sleeping rooms; however, there are a number of rooms and suites with private or semi-private bathrooms.
Sport Camps
We have two athletic fields that are perfect for lacrosse, field hockey, soccer or just recreational activity.
Contact Us
Interested in hosting your summer program on our campus? Please contact:
Michael Golze
Summer Programs & Events Manager
summerevents@ndm.edu
410-532-5732