The YES Program, in partnership with Govans Elementary and Tunbridge Public Charter School, supports Notre Dame of Maryland University's vision for increased college awareness and preparedness among local Baltimore youth.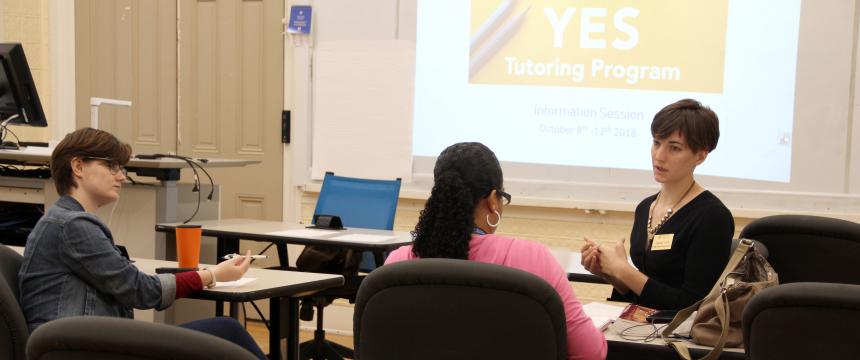 Beginning January 2020, the mentoring partnerships at Govans Elementary and Tunbridge PCS are distinct to the ask of each school, increasing the opportunities for volunteers to get involved.
Pilot Mentoring at Tunbridge PCS
The Pilot Program Mission: To support girls navigating the middle school to high school transition. By meeting with a college mentor weekly and attending excursions, the goal is to model college life while supporting the emotional and behavioral growth of the mentee.
About the Pilot Mentor Program: Mentor volunteers at Tunbridge PCS are part of the Pilot Mentor Program. Pilot Mentors meet every week with their 1:1 student mentee. The first 6 weeks of the program, Matches work through a series of topics identified by Tunbridge and NDMU as important for students transitioning from middle school to high school.
Become a Mentor
Group Mentoring at Govans Elementary
About the Group Mentor Program: Mentor volunteers at Govans Elementary join the long-standing and successful afterschool group every week. Group mentors attend the 4th and 5th grade group meetings and are matched with their own group of 4th and 5th grade girls. Each meeting, Mentors work with their small groups to accomplish tasks and reflect on their achievements. Group Mentors work to support the program as 4th and 5th graders transition to middle school.
Become a Mentor