Make Your Mark
Gain confidence, challenge yourself, and become a leader in your life and the lives of others. In the Women's College, you won't get less of the world — you'll be ready for more of it.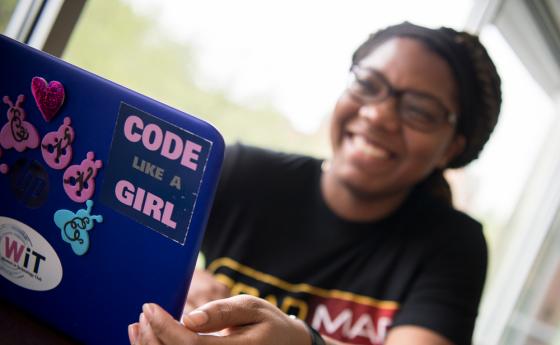 Pursue Your Passions
Feel the thrill of surpassing your potential. NDMU's enriching, collaborative approaches to learning will fuel your passion in the classroom, the laboratory, and beyond.
Soon, you'll see why our alumnae go farther in their careers, earn larger salaries, and achieve more in male-dominated fields than women from co-ed schools.