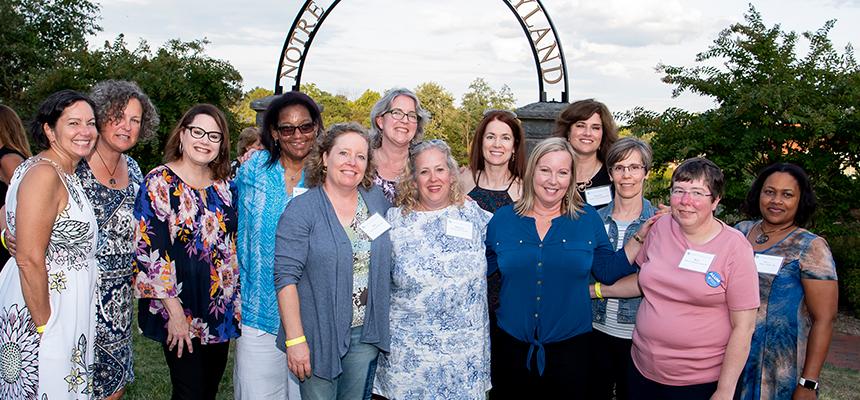 Reunion 2020 will celebrate all alumnae and alumni, especially those in milestone classes which end in 0 and 5. ALL are welcome to join the Reunion Committee!
This year's committee will utilize a combination of email, phone, and video to connect. Our meeting schedule for the next few weeks is as follows. To receive log-in information and join the committee, please email Aliza Ross, Director of Alumnae and Alumni Relations.
All meetings will be held from 12:05-12:55 p.m. Eastern:
Wednesday, April 1
Wednesday, April 15
Wednesday, April 29
Wednesday, May 13
More information will be posted on this page soon.
---
Reunion Giving
Giving is a significant part of "showing up" at Reunion. Why? Because the more individuals who support Notre Dame financially, the higher our community's chances are of receiving grants, showing the strength of our alumnae and alumni community to perspective students, and overall, supporting current students' needs.
2019 Winners
Highest Class Gift Total: Class of 1969
Highest Gift Participation Rate: Class of 1959
Largest Number of Reunion Attendees: Class of 1969
---
Save the dates now for the 2021 Reunion Weekend:
2021
September 24-26