October 23, 2019
An Exhibition at NDMU Exposes Opioid Addiction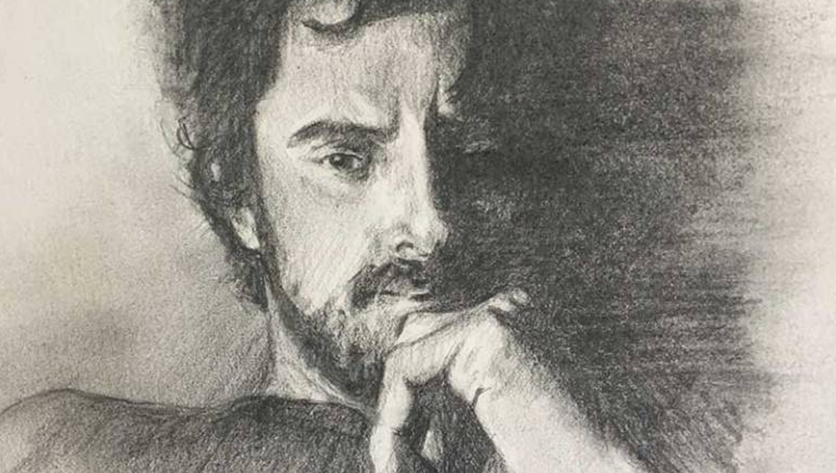 INTO LIGHT, an exhibition which documents the tragic loss of human life caused by the drug addiction crisis in Baltimore, is opening its inaugural showing at Notre Dame of Maryland University's (NDMU) Gormely Gallery on October 28, 2019.
The exhibition features the work of artist Theresa Clower, who lost her own son to an opioid overdose, and who is using art to ease her pain and connect others who have experienced similar loss.
"This exhibition is really about elevating through art, those we have loved and lost through art," says Clower, "It has helped me process my own loss but also provides a platform for recognition and conversation about drug addiction. It's that simple, a grieving mother's artistic journey in the aftermath of drug addiction."
Clower has created graphite portraits of 40 Marylanders who lost their life as a result of drug addiction. Through art, INTO LIGHT honors and celebrates those individuals, bringing light to their lives, rather than the darkness surrounding their deaths.
The show will take place in additional U.S. cities in 2020 (Asheville, NC and Portland, WA) with new sets of 41 "loved and lost" individuals from those areas.
Maryland ranks as the nation's top 5 for most deaths involving opioids. In 2017, 1,985 deaths involving opioids occurred in this state, according to the National Institute on Drug Abuse. Those areas ranking higher include West Virginia, Ohio, Washington D.C. and New Hampshire.
"Opioid addiction is an issue that really touches everyone and the need for awareness and education aligns well with the Mission of NDMU to promote social justice, social responsibility and being a catalyst for change, where it is needed in our community," says Professor Jennifer Wester, director of the Gormley Gallery.
In coordination with this exhibition, NDMU will offer a series of free programs; please see schedule below. When the exhibition closes on November 22, the portraits will be gifted to the victims' families.
Responsive Art-Making Workshop
Tuesday, October 29
12:15-1:30pm
Fourier Hall, Room 207
Opening Reception
Saturday, November 2
4:00 to 6:00 p.m.
Gormley Gallery
The Opioid Crisis and Paths to Healing: A Panel Discussion on Drug Addiction
Wednesday, November 13
6:30 to 8:00 p.m.
Fourier Hall, Room 103
Naloxone Training*
Wednesday, November 20
4:30 to 6:00 p.m.
Fourier Hall, Room 103