May 27, 2020
NDMU Student Awarded Prestigious Newman Civic Fellowship
Notre Dame of Maryland University student, Jolisse Gray '23 has been awarded the Newman Civic Fellowship for the 2020-2021 academic year.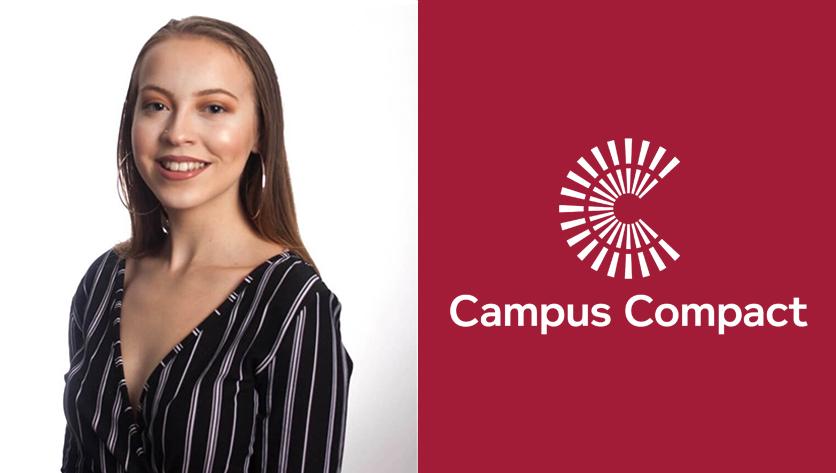 Jolisse Gray '23 will represent Notre Dame of Maryland University (NDMU) as the University's first-ever recipient of the Newman Civic Fellowship. She is a passionate student leader invested in advancing the voices and stories of those of Latin American descent.
"My on-campus participation at NDMU has led to opportunities to speak about issues and policies around the world with official ambassadors and consulates," said Jolisse. "Through the Newman Civic Fellowship, I seek the tools to further develop my global advocacy work for Latin America and continue my service to this community whom I call family."
Jolisse , a Morrissy Honors Student, studies International Relations and Political Science as a double major and dedicates much of her time to NDMU's United Nations Club and Model Organization of American States (MOAS). The University's United Nation's NGO status allows for Jolisse to participate and get hands-on experience in global affairs at the UN.
"Ms. Gray approaches social issues through community-based and community-centered platforms as evidenced through her documentary work highlighting those of Latin American descent and issues directly affecting their communities," said President Marylou Yam. "She took events that may have been difficult to understand or process, and honored the complexities of a marginalized group of people through the storytelling of friendship, culture, and community. In her civic engagement work, Ms. Gray seeks to address the root causes of social issues through elevating the stories of others."
There are 16 fellows in the Newman Civic Fellow program and they come from colleges and universities in Delaware, District of Columbia and Maryland.
The Newman Civic Fellowship is a yearlong program for students from Campus Compact member institutions. The students selected for the fellowship are leaders on their campuses who demonstrate a commitment to finding solutions for challenges facing communities locally, nationally, and internationally.
The Newman Civic Fellowship provides students with a variety of learning and networking opportunities that emphasize personal, professional, and civic growth. Each year, Fellows are invited to a national, in-person conference of Newman Civic Fellows and participate in numerous virtual training and networking opportunities.
See the full release and list of names in the 2019-2020 Newman Civic Fellowship cohort.