On Saturday, September 29th, NDMU will host its annual Gator Fest celebration.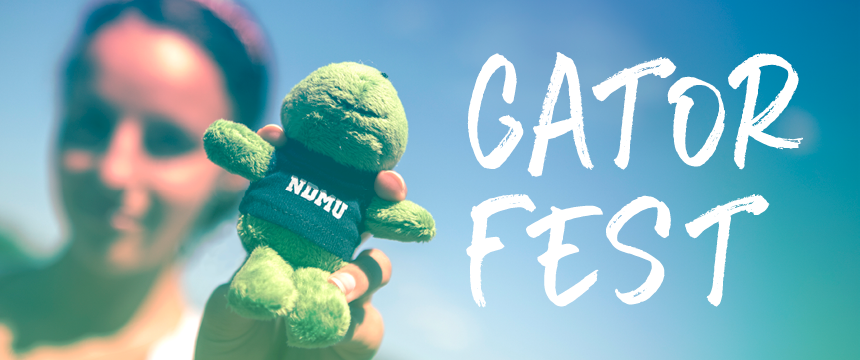 Saturday, September 29, 2018
Notre Dame of Maryland University has planned a series of events that will appeal to participants of all ages including the highly anticipated Gator Fest featuring fall-themed foods, beverages, and activities!
Cheer on Our Gators!
Field Hockey vs Keystone College
1:00 p.m., Alumnae Field
Volleyball vs Clarks Summit University
3:00 p.m., MBK Gymnasium
Soccer vs Cedar Crest College
4:00 p.m., Alumnae Field
Gabby the Gator Meet & Greet
2:00 to 2:30 p.m.
Festival
2:00 to 4:00 p.m., Gator Patio and Knott Lawn
NDMU community members, families, and friends are invited to participate in Gator Fest 2018! Fun, free crafts and activities will be available for all ages!
Activities Include
Henna Artists
Face Painting
Wine & Beer Tasting*
Fall Foods (pumpkin ice cream, caramel apples, etc.)
Pumpkin Painting
Lawn Games & Inflatable
Photo Booth
Music
*Must be 21 or older to participate and must present a state-issued license to verify age. Cash payment required to participate in the tasting.
Dinner
5:00 to 6:00 p.m., Doyle Dining Hall
6:00 p.m. to 7:30 p.m., Knott Auditorium
Contact Us
For any questions, please contact the Office of Student Engagement & Community Programs at studentengagement@ndm.edu.