With every Commencement, the Alumnae and Alumni Community grows! Currently, there are more than 23,000 alums in our community, residing in all 50 states and in 39 countries. 70% of alumnae and alumni live in the state of Maryland! As our community continues to expand, so does our potential for positive impact and connection. We invite you to connect with each other and the University.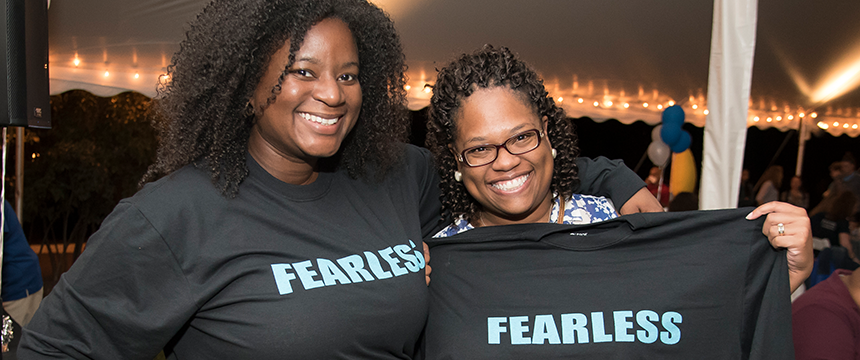 Big News: By virtue of the University's growth, the Alumnae and Alumni Association has grown as well. At the June meeting of the Alumnae and Alumni Association Executive Board, the board voted unanimously that our name should reflect who we are now: a family of alums with an intrinsic sense of belonging.
For that reason, the Alumnae and Alumni Association will now be known as the Alumnae and Alumni Community. In tandem, and to better illustrate its role as a liaising body between alums and the University, the executive board has been renamed the Alumnae and Alumni Council.
Over the next few weeks and months, you'll notice that our publications, website, and materials will reflect this change. We intend to be kind to our resources and will continue to use printed material that features "Alumnae and Alumni Association" until the time comes to reorder.