Whether it's one class, professional development, or the start of a new degree, we offer options for both women and men to study this summer!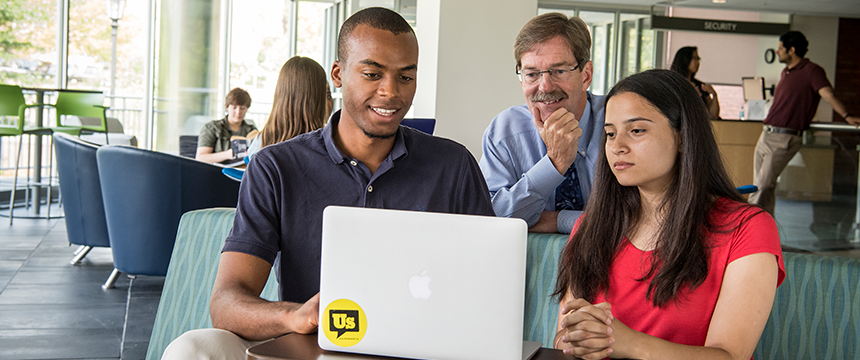 Sessions
Term 1: May 22 - June 30
Term 2: July 5 - August 18
Summer Benefits
Access to fitness center and library
Close to area internships and employment
Opportunity to connect with international students on campus for the summer
Financial Aid
A portion of your annual financial aid may be available for summer if you are enrolled at least half-time throughout the entire summer semester.
Contact a financial aid counselor at finaid@ndm.edu or 410-532-5369 for more information.
How to Enroll
Contact us at 410-532-5500 or caus@ndm.edu for more information or to schedule an appointment. Our enrollment managers can help you:
Apply
Register for summer classes
Review transfer credits
Discuss options for summer and fall study
Available Courses
Select "Students" tab
Click "Search for Sections" under the Registration section
Enter "Summer 2017 (Summer 1 or 2)" under Term and preferences for two additional fields, then click Submit
Undergraduate
(no prerequisites required unless otherwise indicated)
American Education in Historical Perspective
Archeological Tour of Greece
Assessment of Reading
Chesapeake Bay
Communication Skills for the Special Educator
Counting, Chance & Statistics
Dynamics of History
Educational Psychology
Ethics
Genetics & Genomics/Clinical Practice
Healthy Aging for Professional Nurses
History of the Holocaust
Information Systems for Caring Practice
International Business
Introduction to Biblical Studies
Introduction to Philosophy
Medical Ethics
Methods of Teaching Students with Special Needs
Nursing Research for Professional Nurses
Population Health Through a Caring Lens
Principles of Marketing
Process & Acquisition of Reading
Project Management
Science in the Elementary School
Short Fiction
Special Education for the Classroom Teacher
Spirituality in Nursing Practice
Technology for Instruction and Management
Themes: Philosophy & Film
Topic: Crisis Leadership/Antar/Zombie
Watercolor Painting: Landscapes
Women in Islamic Societies
World Religions
Writing for Professionals
Graduate
Advanced Health Assessment for Nurse Educators
Advanced Oral Communication in Spanish
Archeological Tour of Greece
Communication Issues: Technology Imp/Com Proc
Government-Nonprofit Relations
Health Care Economics
Health Policy
Medievalism
Nursing Research II: Proposal
Patterns and Algebraic Thinking for Elementary School Educators
Portfolio Development for Nurse Educator Practice
Program Evaluation Methods
Synthesis of the Literature
Top: Crisis Leadership/Antar/Zombie
Writing Workshop
Current Teachers & Teaching Certification
Advanced Classroom Management
Assessment of Reading
Attention Deficit Disorder
Autism & Asperger's Disorder
Behavior Is Language
Communication Skills for the School-Based Professional
Curriculum Development
Democracy & Education: Philosophical Perspective
Dialects in American Schools
Dissertation Continuation
Early Child: Family-Center Services
Early Child: Observation & Assessment
Early Child: Program Planning
Early Child: Typical & Atypical Development
Education Policy Analysis
Educational Assessment
Elementary Reading Materials
Exploration in Design, Technology & Engineering K-8
Exploring the Local Environment through Field Study
Global Perspectives in Teaching
Global and International Perspectives in Education
Harassment, Bullying & Cyber Intimidation
Human Development & Learning
Infant & Child Mental Health
Information Literacy Resources
Instruction in Reading
Intro to Design, Technology & Engineering K-8
Introduction to Differentiated Instruction
Leadership Seminar I
Leadership Seminar II
Learning Theory & Practice
Legislative & Legal Decisions Affecting Changing School Populations
Legal Issues for Teachers & Administrators
Literary Utopias
Methods of Qualitative Research
Methods of Teaching Students with Special Needs
Methods Teaching Interdisciplinary Environmental Science
Methods & Materials for TESOL
Planning & Preparing a Differentiated Instruction Program
Practicum: Teaching Stem in an Early Childhood Classroom
Process & Acquisition of Reading
Science & Social Studies in Elementary School
Special Education for the Classroom Teacher
Supervision: Empowering Teacher
Teaching Reading & Writing in Content Areas I
Teaching Reading & Writing in Content Areas II
Teaching Writing in Elementary & Middle Schools
Technology for Instruction & Management
Topics in Education
Traumatized Child
Understanding Aggression
Learn More About Admissions