The common reading program is designed to foster intellectual engagement and participation for all members of the NDMU community through a shared experience.
What is Common Read?
All students, faculty, and staff read the selected literary work and participate in various opportunities throughout the academic year to engage in scholarly inquiry, broaden and deepen their understanding and responsiveness to social problems, promote dialogue and interdisciplinary exchanges, and seek opportunities to put the new learning into action.
Faculty members integrate the common read into each course for the academic year inviting the student to explore the same piece of work through multiple lenses, an approach consistent with the liberal arts tradition.
2017-18 Selection: The Nightingale
The Nightingale captures the epic panorama of WWII and illuminates an intimate part of history seldom seen: the women's war. The Nightingale tells the stories of two sisters, separated by years and experience, by ideals, passion and circumstance, each embarking on her own dangerous path toward survival, love, and freedom in German-occupied, war-torn France–a heartbreakingly beautiful novel that celebrates the resilience of the human spirit and the durability of women. It is a novel for everyone, a novel for a lifetime.
The Nightingale is a beautifully written and richly evocative examination of life, love, and the ravages of war, and the different ways people react to unthinkable situations–not to mention the terrible and mounting toll of keeping secrets. This powerhouse of a story is equally packed with action and emotion, and is sure to be another major hit. I loved it!
— Sara Gruen, #1 New York Times bestselling author of Water for Elephants
Author Visit
Kristin Hannah will visit NDMU on Tuesday, October 17, 2017. Join us for a public presentation at 7:00 p.m. in LeClerc Auditorium.
About the Author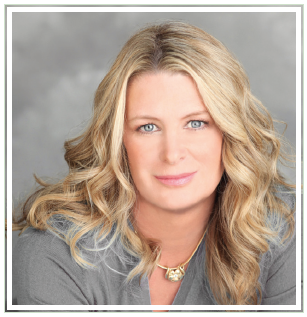 Kristin Hannah is an award-winning and bestselling author of more than 20 novels including the international blockbuster, The Nightingale, Winter Garden, Night Road, and Firefly Lane. Her novel, The Nightingale, has been published in over 39 languages and is currently in movie development at Tri Star Pictures. Her novel, Home Front has been optioned for film by 1492 Films (produced the Oscar-nominated The Help) with Chris Columbus attached to direct.
Kristin is a former-lawyer-turned writer who lives in the Pacific Northwest and Hawaii with her husband. She began her writing career as a young mother and has never looked back. Her novel, Firefly Lane, became a runaway bestseller in 2009, a touchstone novel that brought women together, and The Nightingale, in 2015 was voted a best book of the year by Amazon, Buzzfeed, iTunes, Library Journal, Paste, The Wall Street Journal and The Week. Additionally, the novel won the coveted Goodreads and People's Choice Awards. The audiobook of The Nightingale won the Audiobook of the Year Award in the fiction category.
Previous Selections
The Immortal Life of Henrietta Lacks by Rebecca Skloot
The Cellist of Sarajevo by Steven Galloway
In the Time of the Butterflies by Julia Alvarez
Breaking Night by Liz Murray
Five Days At Memorial by Sheri Fink
Americanah by Chimamanda Ngozi Adichie
Book Selection
The entire campus community is encouraged to submit nominations for the common reading each September. An interdisciplinary group consisting of faculty members, staff, and students review the nominations and feedback and select the piece of work based on the following criteria:
Consistent with the mission of the University
Raises issues related to gender and global perspectives
The topic is broad enough for the widest range of disciplines to apply their specific approaches to the exploration of the piece of work and to provide an infrastructure for interdisciplinary inquiry and discussion
Accessible for first year students in terms of interest and level of academic difficulty
Lends itself to related activities such as service experiences, artistic projects, residence hall activities, etc.
A reasonable chance that the author would be able to visit campus