The common reading program is designed to foster intellectual engagement and participation for all members of the NDMU community through a shared experience.
What is Common Read?
All students, faculty, and staff read the selected literary work and participate in various opportunities throughout the academic year to engage in scholarly inquiry, broaden and deepen their understanding and responsiveness to social problems, promote dialogue and interdisciplinary exchanges, and seek opportunities to put the new learning into action.
Faculty members integrate the common read into each course for the academic year inviting the student to explore the same piece of work through multiple lenses, an approach consistent with the liberal arts tradition.
2019-20 Selection: Tell Me How It Ends
In the book, Dr. Luiselli shares her experiences as an interpreter for Central American child migrants. It is a structured essay featuring approximately 40 questions that explore the themes of immigration, migration, identity, community, and what it means to belong and have hope.
Author Visit
Dr. Valeria Luiselli will visit NDMU on October 3, 2019. Join us for a public presentation at 6:00 p.m. in LeClerc Auditorium.
About the Author
Dr. Valeria Luiselli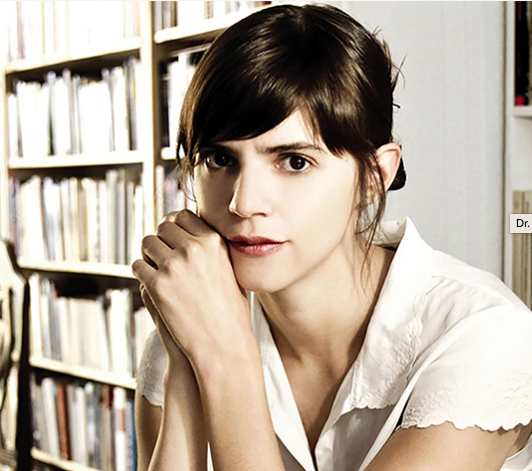 Valeria Luiselli was born in Mexico City and grew up in South Korea, South Africa and India. An acclaimed writer of both fiction and nonfiction, she is the author of the essay collection Sidewalks; the novels Faces in the Crowd and The Story of My Teeth; Tell Me How It Ends: An Essay in Forty Questions and Lost Children Archive.
She is the winner of two Los Angeles Times Book Prizes and an American Book Award, and has twice been nominated for the National Book Critics Circle Award and the Kirkus Prize. She has been a National Book Foundation "5 Under 35" honoree and the recipient of a Bearing Witness Fellowship from the Art for Justice Fund.
Her work has appeared in The New York Times, Granta, and McSweeney's, among other publications, and has been translated into more than twenty languages. She lives in New York City.
Previous Selections
Girls Like Us by Rachel Lloyd
The Nightingale by Kristin Hannah
The Immortal Life of Henrietta Lacks by Rebecca Skloot
The Cellist of Sarajevo by Steven Galloway
In the Time of the Butterflies by Julia Alvarez
Breaking Night by Liz Murray
Five Days At Memorial by Sheri Fink
Americanah by Chimamanda Ngozi Adichie
Book Selection
The entire campus community is encouraged to submit nominations for the common reading each September. An interdisciplinary group consisting of faculty members, staff, and students review the nominations and feedback and select the piece of work based on the following criteria:
Consistent with the mission of the University
Raises issues related to gender and global perspectives
The topic is broad enough for the widest range of disciplines to apply their specific approaches to the exploration of the piece of work and to provide an infrastructure for interdisciplinary inquiry and discussion
Accessible for first year students in terms of interest and level of academic difficulty
Lends itself to related activities such as service experiences, artistic projects, residence hall activities, etc.
A reasonable chance that the author would be able to visit campus