Table of Contents
Reunion 2018
Upcoming Programs and Events
Spotlight
Class Notes
From Our Archives
Giving
University News
In Memoriam
SSND News
Stay Connected to NDMU
Reunion 2018: Register Today!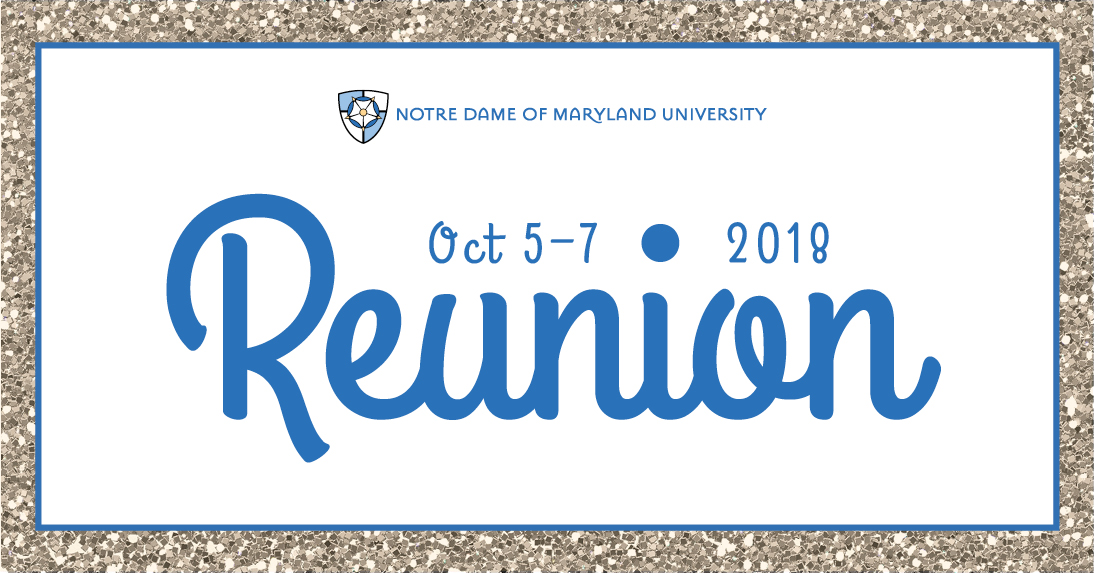 Reunion is fast-approaching and registration is open! Join your friends and make new ones during a weekend of traditional events like the Reunion Luncheon and new gatherings like Classy Connections, a President's Town Hall, and a workshop with the Women's Leadership Institute of Baltimore.
Reunion is affordable and costs a maximum of $100 to attend before the early-bird deadline of Thursday, September 27. Check out the complete schedule and FAQ page for more information.
Questions? Contact the Office of Alumnae and Alumni Relations at 410-532-5201 or ndmalum@ndm.edu.
---
Upcoming Programs and Events
Join us for summertime happy hours!
Baltimore: Tuesday, July 31 from 5:00-7:00 p.m. at Birrotecca. Hosted by Annie Caporellie '12.
Denver: Tuesday, July 31 at 5:30 p.m. at The 9th Door, Capitol Hill. Hosted by Christina Brickwedde.
Havre de Grace: Thursday, Aug. 2 from 5:00-7:00 p.m. at Lagom. Hosted by Amy Rosenkrans '93 and Joe Weatherstein '08.
Rockville: Tuesday, Aug. 7 from 5:00-7:00 p.m. at Miller's Ale House. Hosted by Roxana Beyranvand '09 and Jennifer McGuire '07.
NDMU in the Community: Volunteer or Work for Adelante Latina!
Adelante Latina! is the first after-school, college-bound program for Latina girls in Baltimore. They are in need of volunteer tutors and a teacher.
Volunteer Tutor Information
Where: Esperanza Center, 430 S. Broadway (corner of Eastern Ave).
When: Once a week on Tuesdays or Thursdays from 4:15-6:15 p.m. Starting in mid-September and continuing until early June 2019, with City Public School vacation breaks and snow days.
Goal: To improve English composition, reading comprehension and writing skills of high performing, low-income Baltimore City high school sophomores, juniors and seniors. Adelante Latina! is a 3-year, college prep program. Tutoring is one-on-one, preferably with the same student throughout the year and, hopefully, for all three years.
Tutor Qualifications: Excellent English language skills, tutoring skills, and the ability to get along with teenage girls. No knowledge of Spanish is required. Tutoring sessions are one-on-one or, at most, two students per tutor. Three of our 28 students have only been in this country for 2-3 years and would require a tutor with ESL teaching experience.
Time Commitments: Once a week, on Tuesdays or Thursdays, from 4:15-6:15 p.m.
Teacher Information
Where: Esperanza Center, 430 S. Broadway (corner of Eastern Ave).
When: Once a week on Thursdays from 4:15-6:15 p.m. Starting in mid-September and continuing until early June 2019, with City Public School vacation breaks and snow days.
Goal: To improve English composition, reading comprehension and writing skills of high-performing, low-income Baltimore City high school juniors and to help them with their English SAT's. Adelante Latina! is a 3-year, college-prep program. The junior teacher meets with a cohort of 12 students on Thursdays. On Tuesdays, each junior meets with a private tutor who stays with the same student for a year, and hopefully for all three years.
Requirements: Prior teaching experience at a junior high or high school level is required. The teacher, who meets with the students once a week, designs the curriculum for the year for the class and gives weekly instructions for the students' individual tutors to follow. Each student works with the same tutor for a year and, hopefully, for all three years.
Salary: $2,500 per semester with the expectation that the teacher commits to a full academic year.
Visit the website to learn more, or contact Leonor Blum, Professor Emerita, Notre Dame of Maryland University, at 410-591-0547, blumle@aol.com or lblum@ndm.edu.
NDMU's English Language Institute
The English Language Institute provides intensive English language training to non-native speakers. Students who complete this program enrich their careers and are better prepared to study in colleges and universities in the United States. The program's next 5-week session begins on October 22, 2018. The deadlines to register are September 19th for visa applicants and October 1st for local applicants. Learn more.
---
Spotlight
Through this section we aim to connect you to recent additions or familiar campus faces in a new way! In this issue we are pleased to highlight alumna Mary Burch "MB" Harmon '93, Director of the English Language Institute (ELI).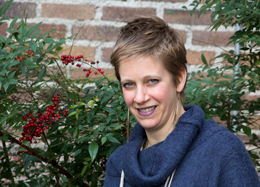 In October you'll celebrate your 25th reunion—congratulations! Can you share a memorable story or a favorite memory from your college days?
One memorable story from my college days is meeting my best friend, Bernice Twum-Barimah Jones '93, while here on campus. Bernice and I were randomly placed together as roommates our freshman year and remained roommates for all four years. The irony is that we are still best friends today, 29 years later, and that my aunt, who lived in Ghana where Bernice is from originally, helped Bernice's uncle come to the US. When I was young, my father helped him with his immigration paperwork. I knew her uncle when I was a child and I didn't know Bernice was connected to him until we met in person. Some friendships are truly meant to be!!
So after graduation, what happened? What was your first job?
After graduation, I had the pleasure of working at one of Notre Dame's sister schools, Seirei Women's Junior College in Akita City, Japan where I taught English as a second language. This was my first trip overseas and first time on an airplane. While there, I learned about my love for other cultures, travel, languages, and communicating with people from all over the world. My initial contract with Seirei was for one year but I ended up staying for three years and later went back to live in Japan again. I feel like Japan is my second home!
You lived in Japan for a considerable time. How did the experience influence your current work?
My ten years in Japan has had an incredible impact on my life and current work. While overseas, I developed a deep appreciation for Japanese customs and culture. I also had a lot of time to travel and explore the world. One incredible experience I had was volunteering with my Japanese students in Asia for Habitat for Humanity International. Together, my students and I built houses alongside local families and communities. I was moved by how grateful the communities were for our help, how dedicated my students were to building and aiding the communities we worked in, and how, in a very simple way, the world came together to help each other. As I watch the ELI learners advance their skills and subsequently their lives in another language and space, I see every day how the ELI community helps them reach their goals. In my heart, I believe education and learning together build a beautiful path for peaceful understanding and in the ELI, I see that path being built every day.
You returned to Notre Dame in 2011. What motivates you about working with ELI and the students it engages?
The international students of the ELI motivate me every day. I appreciate their bravery and willingness to grow in a new environment. I also appreciate their openness to learn from each other. I have seen some incredible and sometimes unlikely friendships born out of a student's time in the ELI. To me, the bonds they form cross culturally with each other make the world a better place and give me hope for a peaceful future.
What would you like your fellow alums to know about ELI?
I would love for my fellow alums to know that the ELI is still a vibrant part of the NDMU community. I welcome any alums to come back and visit or contact me to get involved with our students. The rich community of ELI students that I work with every day is waiting to meet them and share their lives and cultures with them.
Read MB's NDMU bio. To contact her directly, email mharmon@ndm.edu.
---
Class Notes
Rosemary "Rosie" Frisino Toohey '68 has written a musical comedy that is now playing in Baltimore! Judy and the General, a musical about the Biblical Judith and general Hologernes, runs weekends through July 29 at Spotlighters Theatre! Learn more and purchase tickets.
Jennifer Jasmine Arfaa '00 is joining UC Health as the hospital system's first chief experience officer. Arfaa will seek to improve the experience of roughly 365,000 patients by developing an integrated structure and programs. Arfaa earned a bachelor's degree from Notre Dame before continuing her education and building her career in patient experience and services. Read the full article.
Susan Boswell, M'13, CAE has become the director of marketing and communiations for the nonprofit Government Employees' Benefit Association. "She will drive the vision and direction of GEBA and GEBA Wealth Management marketing and branding efforts that reflect the association's evolving strategies." Read the full description.
Have a life-update to share? Want to announce a promotion or job change? Write a class note! Class notes are brief, 1-3 sentence updates shared with the larger NDMU community. Send your note to ndmalum@ndm.edu.
---
From Our Archives
With Reunion on the horizon, you might enjoy these archive photos from 1953 and 1973. We can't wait to see these faces at Reunion!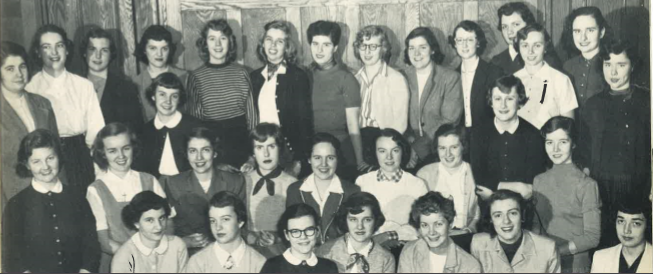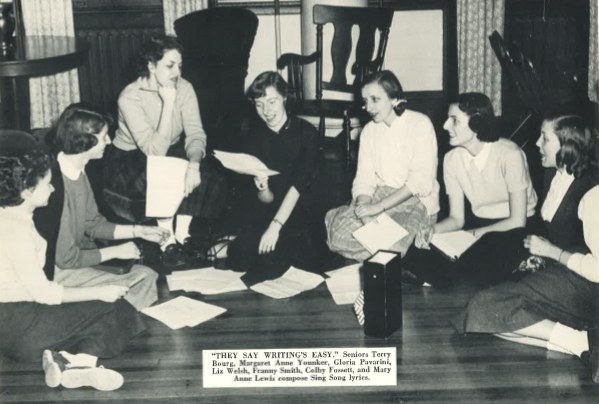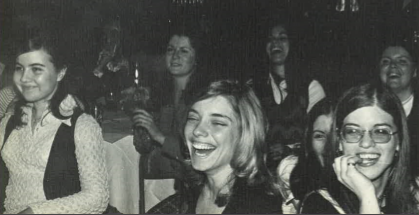 ---
Giving
A huge THANK YOU to the alumnae and alumni who gave to the Notre Dame Fund during the 2017-2018 fiscal year! Your gifts support our students and help to shape their Notre Dame experience in ways that empower, inspire and equip them to transform the world.
If you are celebrating a milestone reunion year, please consider a contribution to your class gift. Gifts made before the Reunion Luncheon on October 6 will count toward your class total.
---
University News
Common Read
The University Common Read Program fosters a shared intellectual experience for the entire NDMU community.
The 2018-2019 book will be Girls Like Us by Rachel Lloyd. Ms. Lloyd will be on campus November 6, 2018 to discuss her work with our community. All are welcome to attend and more details will be available in the fall.
---
In Memoriam
Maryann Hutchison Albrecht '63
Marylin Maddaford Boggs '87
Nicole Wockenfuss Church '97
Katherine Wisniewski Friesser '48
Mary E. Gillis '03
Jane Roycroft James '52
Mary John, RSM '47
Frieda Gabrio Koubek '57
Deborah Limmer '00
Nina Miller '92
Mary Theresa Peters Navarre '53
Kathleen Kresslein O'Neill '68
Marie Reid '83
Bernadetta Staab, SSND '61
---
SSND News
The SSNDs are celebrating their 185th anniversary this year! To mark the occasion, the SSNDs of the Atlantic-Midwest Province have initiated a 185th anniversary/185 stories effort. All NDMU alums are invited to contribute stories about their favorite professor or provide a reflection on their NDMU/SSND education. Stories, reflections, and questions may be directed to Sheila Welton at 410-377-7774 or swelton@amssnd.org.
All SSNDs are encouraged to hold the date of Sunday, October 7, 2018 for the annual SSND Chapter Breakfast, during Reunion Weekend.
---
How to stay connected to NDMU
Did you move? Change your email address? Just want to check to see if we have accurate information? We periodically send email and/or print mailings your way and the best way to make sure they land is to verify an address. We have updated to a new system and no longer use MyNDM. To share an update, please contact the Office of Alumnae and Alumni Relations at 410-532-5201 or ndmalum@ndm.edu.
NDMU also has an active presence on Facebook, Instagram, and Twitter. It's a way to share information instantly and connect with fellow alumnae and alumni. Like and follow the pages for the most immediate updates!
Facebook
Instagram
Twitter
---
Tower Talk 2017-2018
This publication has moved to a bimonthly schedule. This issue covers news for July and August. The next issue will cover September and October and will be available close to the start of October 2018.