Each year, gifts from alumnae and alumni, parents, faculty, staff, and friends like you allow Notre Dame to increase scholarships, strengthen curricula, fund community service projects, and meet emerging needs and challenges. No matter the size, your gift is an important investment in Notre Dame of Maryland University.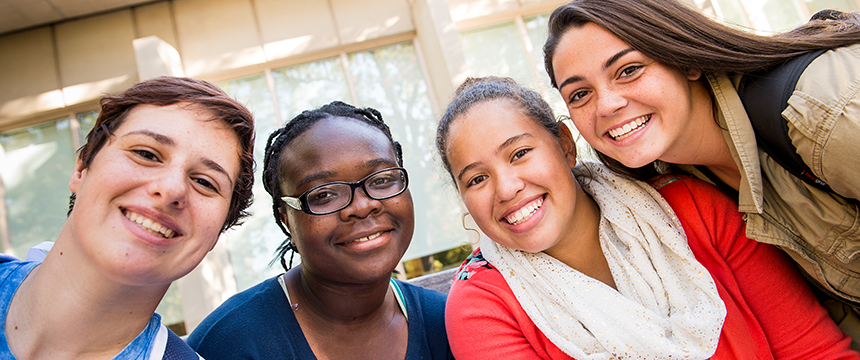 Please do not hestiate to email us at givendm@ndm.edu with any questions or for more information!
Giving is Easy
Give by Mail
To send a check or make a pledge by mail, complete and return the Giving Form to:
Office of Institutional Advancement
Notre Dame of Maryland University
4701 North Charles Street
Baltimore, MD 21210
Checks should be made payable to Notre Dame of Maryland University
Give by Phone
Call Akeembra Lawrence at 410-532-3197 to make your gift over the phone.
Giving Stocks/Securities
For all gifts of securities, please email givendm@ndm.edu or call Kelley Kilduff at 410-532-3185.
Double—even triple—your gift!
Ask your employer—or your spouse's—if a matching gift program is offered for employees and retirees. Your gift plus your employer's match will count toward your gift total.
Gift matching is also a great way to gain membership in the Mary Meletia Society or boost Reunion class gifts.
Spread the word!
Urge your classmates to support Notre Dame! Email a classmate, use Facebook and Twitter—YOU are the best advocate for Notre Dame. Follow Notre Dame on Facebook and Twitter, and spread the word about the great things happening here!
Don't forget: All charitable gifts to Notre Dame are tax-deductible and receipts are provided for all gifts.
The Notre Dame Community thanks you for your support!