The heart forms itself according to what it loves.
Blessed Theresa of Jesus Gerhardinger
Foundress of the School Sisters of Notre Dame
Meet Our Staff
Director of Campus Ministry & Service
Sister Mary Kerber is a School Sister of Notre Dame, originally from Minnesota. She has worked in Africa for 31 years, living in Kenya and Ghana, and is a member of the SSND Province of Africa.
During her time in Africa she taught high school, trained teachers as pastoral workers and chaplains in high schools, served as a Postulant Director, taught in seminaries and in the Institute of Social Ministry, and the Institute of Spirituality and Religious Formation of Tangaza University College in Nairobi.
From 2007 to 2015 she served in SSND leadership for the District, and then the Province of Africa. Her Bachelor of Arts is from Mount Mary University in Milwaukee, WI (majors in Religious Education and Sociology), her Master of Theological Studies is from the Catholic Theological Union in Chicago (Concentration in World Mission), and her Doctorate of Ministry is from the Pacific School of Religion in Berkeley (Concentration in Spirituality).
---
Graduate Assistant
Erinn has a passion for community service and working with young people. At Notre Dame, she works with the campus community to create unique opportunities for service in Baltimore and beyond.
Erinn is a graduate of The University of Maryland, College Park where she received her Bachelor of Science in Family Science. Currently, she is in the Master's program for Business Leadership and Management at Notre Dame.
Erinn loves living in Baltimore and is excited about what Notre Dame students will do to transform the world.
---
Marikle Chapel Sacristan
Valerie is originally from New Jersey but has been a happy Baltimore resident for 40 years. Valerie retired after 17 years from The Kennedy Krieger School Program for Children with Autism as Director of Admissions and Compliance.
She has a Master's in Theology from St. Mary's Seminary and University.
---
University Chaplin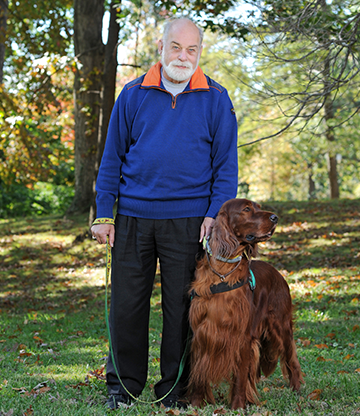 Our Mission
The Office of Campus Ministry and Service supports the mission of Notre Dame of Maryland University in developing leaders to transform the world by
embracing the Catholic identity of the University
following the inspiration of the Gospel, the charism of the School Sisters of Notre Dame and Catholic Social Teaching
honoring and promoting the values of DIGNITATIS HUMANAE (Declaration on Religious Freedom)
Our Services
Steeped in these values we provide:
A welcome to people of all faiths
Opportunities for personal development and growth in faith and in an engaged spirituality
Opportunities for social development and occasions to build inclusive communities of respect and dialogue.
Preparation, support and coordination of service opportunities
Our Vision
Our vision and programs are guided by the six aspects of campus ministry, as presented by the Committee on Education of the United States Conference of Catholic Bishops in Empowered by the Spirit: Campus Ministry Faces the Future:
Faith Community
Appropriating Faith
Forming Christian Conscience
Education for Justice
Personal Development
Developing Leaders for the Future