Upcoming Events
Senior Thesis Exhibition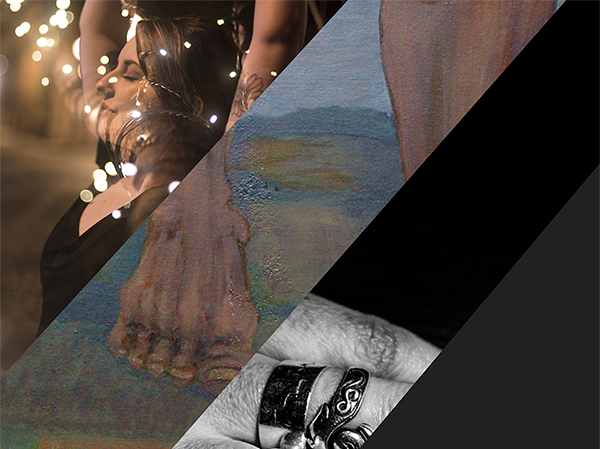 May 8-19, Gormley Gallery - Fourier Hall, 2nd floor
Don't miss the opportunity to see one-of-a-kind art created by NDMU seniors Roselyn Jones, Annie Nehra, Jordan Soppa, and Cassidy Toulan. The work includes an Art History thesis poster, oil paintings, works on paper, ceramics, and photography.
Artist's Reception:
Tuesday, May 9 from 4:30 to 6:30 pm
Come celebrate and meet the artists behind this year's Senior Thesis Exhibition
---
Partners in Mission
May 11
Eucharistic Liturgy - 10:30 a.m., Marikle Chapel, Theresa Hall
Celebration & Dessert Reception - 1 p.m., Doyle Formal Lounge
Partners in Mission is an event that celebrates service anniversaries and connects us with the vision of our founders, the School Sisters of Notre Dame, the University's mission, and the women and men who make our mission a reality – our faculty and staff.
---
Tower Climb
May 19, 1-3 p.m., Murphy Gathering Space (2nd floor of Gibbons)
Welcome, Class of 2017. Any graduating student who makes a gift of $20.17 to The Notre Dame Fund is invited to a private reception and champagne toast in gratitude of their first gift as an NDMU alum! In addition, students who donate will be able to climb to the top of the newly restored Gibbons Tower and receive a commemorative photo of the climb. You may make your gift online by visiting or you may also bring your gift to the event on May 19th.
Call or email Victoria Azera, Annual Giving Coordinator, 410-532-3197.
---
Commencement 2017
Commencement Liturgy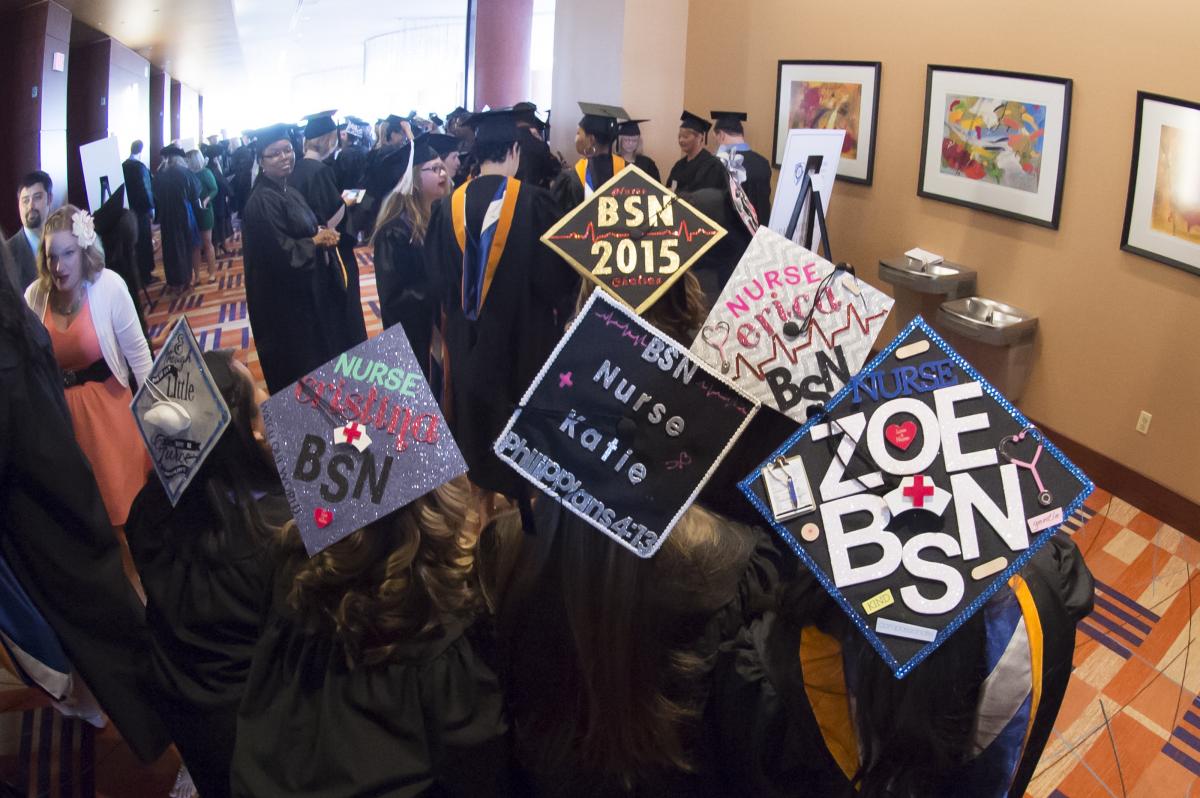 May 20, Marikle Chapel, Theresa Hall
Line-up begins at 10:30 a.m.
Procession to begin at 10:50 a.m.
Liturgy begins at 11 a.m.
All graduates and guests are welcome to attend the service. Cap and gown are required for graduating students. Guests are asked to arrive prior to the processional.
Commencement Ceremony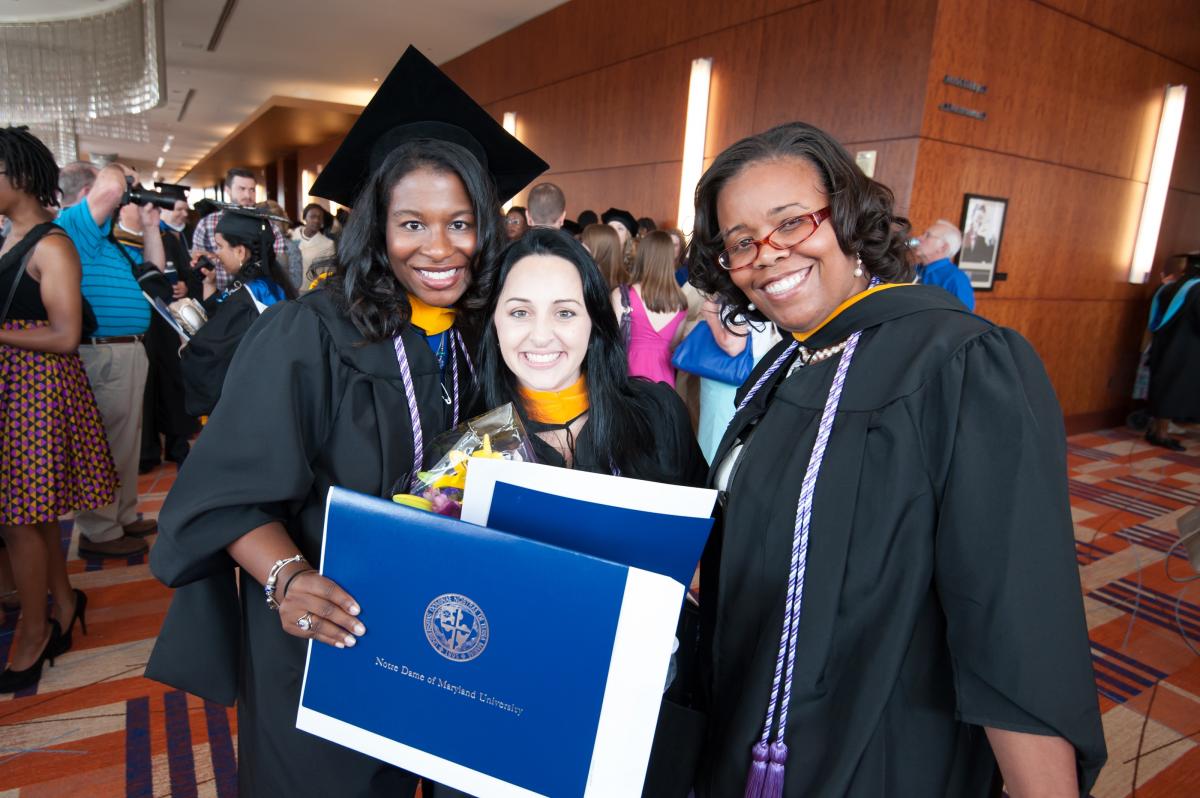 May 20, Royal Farms Arena, 201 W. Baltimore St., Baltimore, MD 21201
Gather your friends and family as the Class of 2017 celebrates its Commencement Ceremony.
Doors open at 6 p.m.
Students Assemble at 6:30 p.m.
Procession to begin at 7 p.m.
Go to the Commencement Events page to learn more or visit the Commencement page directly.