The Bulletin is published every month for faculty, staff, and students.
---
May 2017 Contents
NDMU News
Commencement Speaker Announced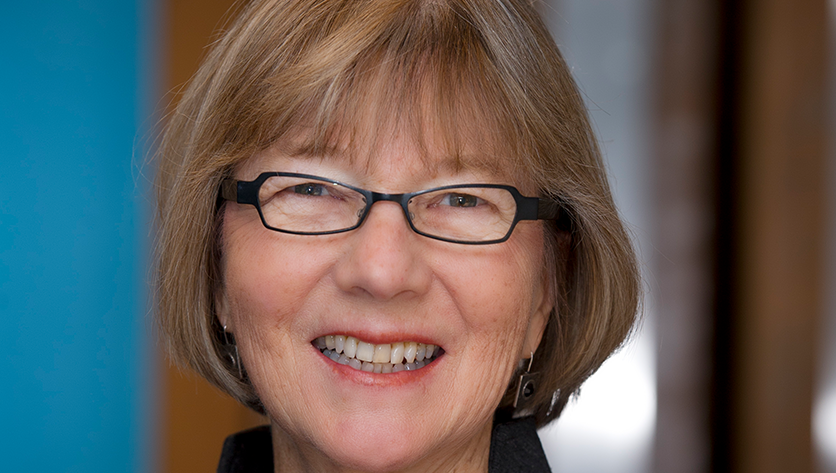 Nancy Birdsall, a senior fellow and president emeritus of the Center for Global Development will serve as this year's commencement speaker.
"Nancy Birdsall's global work in economics, inequality, education and peace efforts make her a perfect candidate to address our graduating students at Notre Dame and we are thrilled," says President Marylou Yam.
Birdsall is the author, co-author, or editor of more than a dozen books and many scholarly papers. She received her Ph.D. in economics from Yale University and an M.A. from Johns Hopkins School of Advanced International Studies.
In addition to Birdsall, Naomi Cross BSN '15, MSN '17 will serve as the Commencement Student Speaker.
---
Projects for Peace Awarded to NDMU Students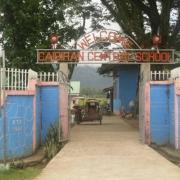 Two Notre Dame of Maryland University students are among those that have been chosen to design and undertake Projects for Peace. Micah Castelo and Lorelie Elaine Soriano submitted one of the 120 winning projects that are being awarded $10,000 each for implementation this summer.
Castelo and Soriano's project centered around the construction of the first official library of the Caibiran Central School in the city of Caibiran located in the eastern Visayas region of the Philippines. The area was nearly destroyed during Typhoon Haiyan in 2013 and continues to recover from the effects of the storm.
NDMU is one of seven women's colleges to make the list. Since its inception in 2007, 25 NDMU students have had their proposals selected and this is the ninth straight year that NDMU students have received awards. Previous projects have taken place in Peru, Bolivia, Kenya, and Tanzania.
---
Peace Video
The recent uncertainty surrounding travel and refugee bans led some faculty, staff, and students to put together a video to show their support for our students.
The video was filmed by Catherine Subrizi and edited by Dr. Joseph Schaub.
---
Research Day
Showcasing the best and the brightest at Notre Dame, students displayed works of art, poetry, song, scientific discovery, and literary analysis at the 2017 Nancy Kreiter Student Research Day. With more than 70 submissions, a record number for NDMU, students spent the entire afternoon in Fourier Hall, showing off their hard work. Twenty-three students were recognized for their research in the arts and sciences.
Posters
Biology: Emmanuella Oyogoa
Education: Samantha Mielke
Natural Science: Autumn Bows
Nursing: Christa Riffle
Pharmacy D: Nahed Elias
Social Science: Chinwendu Nwokeabia, Jennifer Erisman, Esme Halsey-Collins, Sarah Hawkins, and Nia Willis
Sessions
Gender Perspectives: Madeline Mask
Women as Monsters I: Alexandra Filsinger
Women as Monsters II: Katherine Martinez
Special Topics: Katie Ketter; Siobhan Cooney, Angela Pabich, and Jaclyn Cobosco
Collateral Consequences of War: Catherine Znamirowski
Evidence-Based Practice in Nursing: Taylor Ferguson
Grand Prizes
Poster: Sarah Arafat; Sarah Connolly
Presentation: Ray Alsalka
Art Exhibit & Performance: Marion Smedberg
Named after the late Dr. Nancy Kreiter, Research Day occurs in remembrance of her hard work with Notre Dame's Biology department and her strong advocacy for undergraduate research.
Pictures from the event can be viewed on the University's Flickr page.
---
Research Day Professor Presentations
Along with many student researchers, a number of Notre Dame's own faculty presented their scientific findings at Nancy Kreiter Student Research Day. Assistant Biology Professor, Dr. Jennifer Kerr explained how astronauts clean their teeth in space. Chair of the Modern Foreign Languages Department, Dr. Rachel Burk showed how the moriscos saw their hybridized culture and how their rights diminished over the course of the sixteenth century. Finally, Dr. Christa de Kleine and Dr. Mark Fenster, professors for the Education Department, presented their work on "Generation 1.5 students," or students raised in non-English speaking homes.
---
Pollinator Garden
The Tribeta Biological Honor Society recently completed work on a pollinator garden. Located near the entrance of Noyes House, the garden took two days to complete. The first day was all about removing current vegetation and preparing the soil for new native flowers. Students plan on maintaining the small garden, and they hope it will soon attract some friendly spring-time visitors, namely bees and butterflies.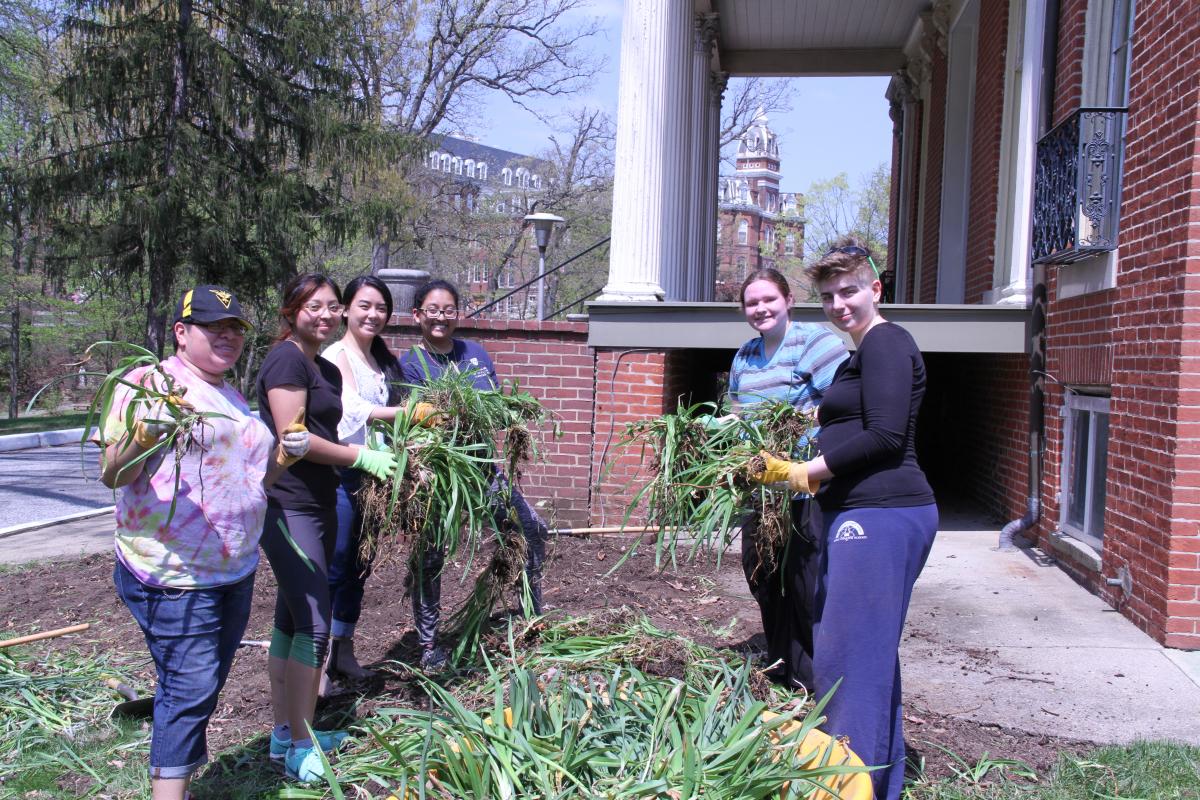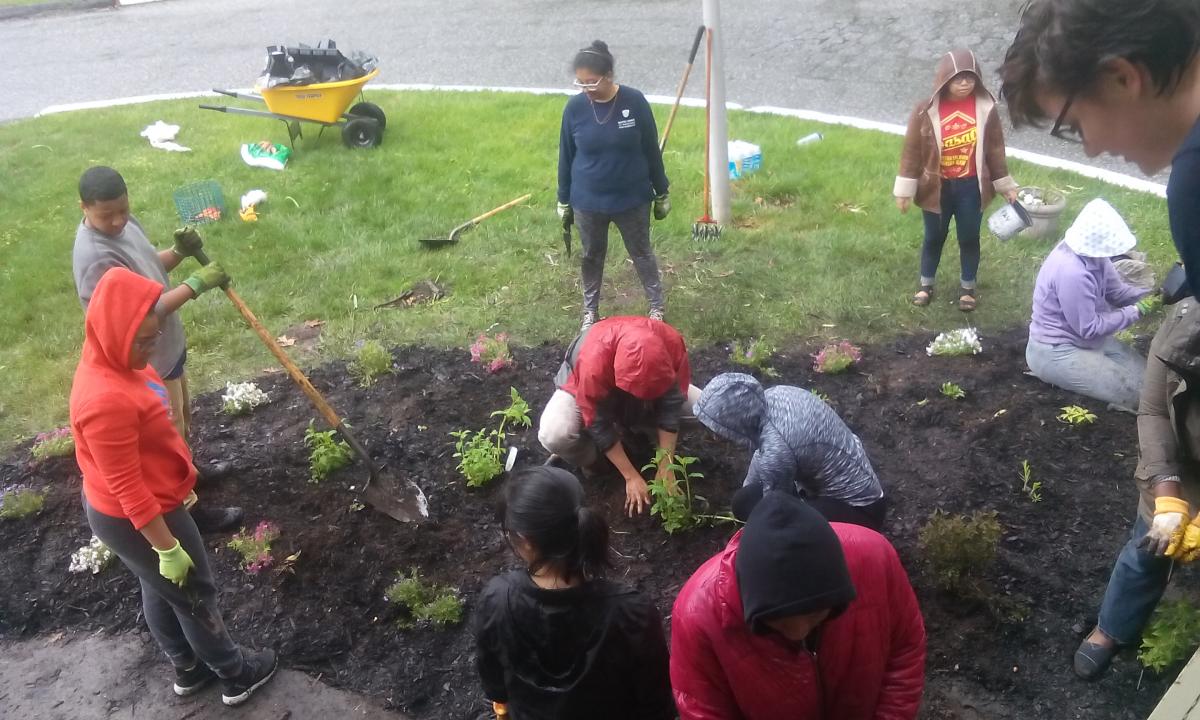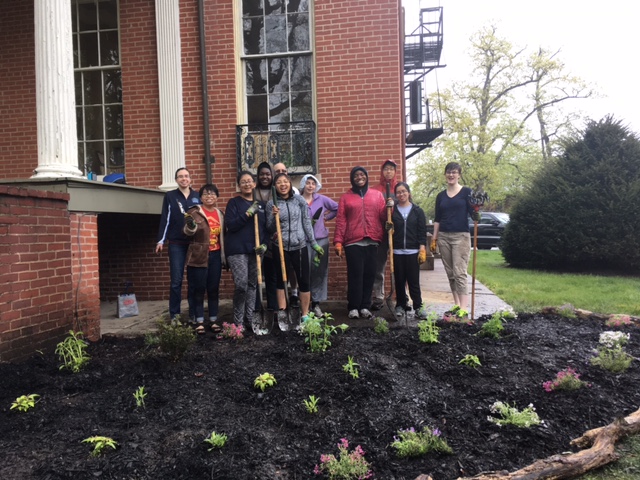 ---
Keeping Campus looking Great
Speaking of the Tribeta Biological Honor Society, the group recently held a Tree Fertilizing event to prepare young trees for the upcoming season.
Members and non-members tended to specific saplings in front of Gibbons, near the Grotto. While working in groups, each tree was able to receive some TLC, including: pulling out invasive species, cutting off dead branches, and re-sealing holes in fencing created by deer.
With the attention each tree has received, Tribeta is working to ensure the life of young trees for years to come. Go to the University's Flickr page to see more from the event.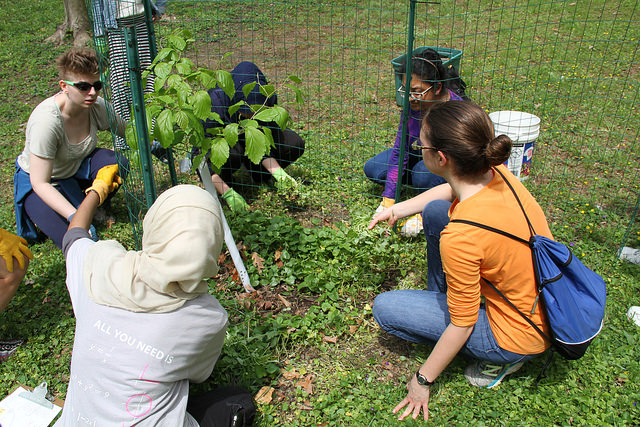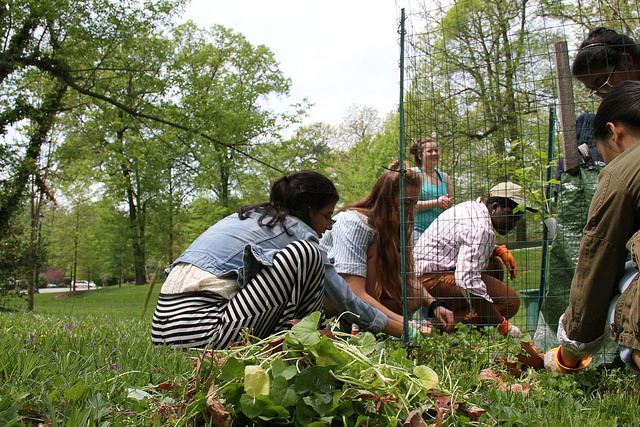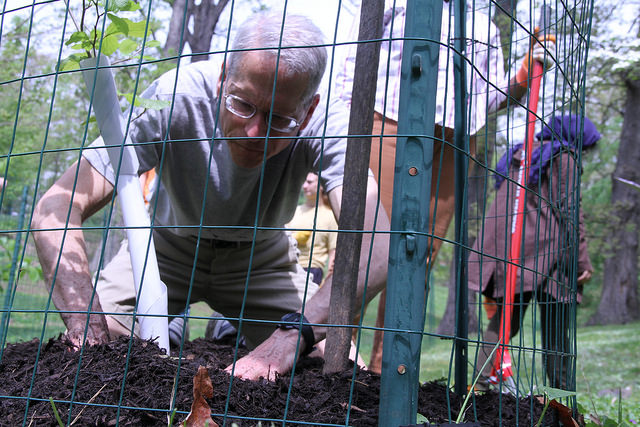 ---
Sports
Lacrosse Playoffs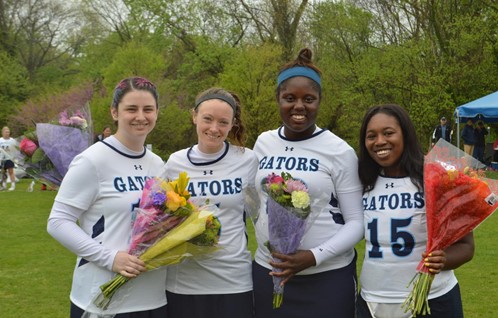 Congratulations go out to Notre Dame's lacrosse team. For the second time in three seasons, the Gators qualified for the Colonial States Athletic Conference playoffs. The Gators finished their regular season conference with a 5-4 record overall to clinch the fifth seed in the playoffs.
The Gators went goal-for-goal against Immaculata University's Mighty Macs through the first 15 minutes of play, but Immaculata went on a 12-goal run that the team could not recover from as they fell, 17-5. This is the second year in a row the Gators have fallen to Immaculata in the first round of the playoffs.
---
Loyola Notre Dame Library News
New (Easier!) Library System Log-in Procedures
On May 25, the Library will begin to transition our log-in procedures for accessing library databases, items in the library catalog, and your library account. After this transition is complete, you will be able to log into library resources with your Notre Dame credentials rather than your library barcode number.
While the Library is in the process of updating, you may still encounter some databases that require a barcode log-in. We anticipate that all databases should be updated by the beginning of July, at which time you should be able to log into all databases and the catalog with your campus credentials.
The update is going to result in changes for most of the links for articles, e-books, and streaming media in our databases. If you are using links to any of this content in yourJoule or Moodle courses or syllabi, you will need to update these links after our transition is complete in July. Your current links will remain active through February 2018 when the license on our current server lapses, but will continue to require a barcode log-in.
The Library will be providing more information on how we can assist you in updating the links in your courses closer to July.
Please email Danielle Whren Johnson or call her, 410-617-6872 with any questions. You can also visit LNDL's web page, for more information.
---
News by School
School of Arts, Sciences, and Business
---
Faculty Accomplishments
Shelley Puhak was just awarded her second Maryland State Arts Council Individual Artist grant. She was one of 16 grant recipients in the category of Poetry.
---
Philosophy professor Desiree Melton was asked to present/lead a discussion at the University of Baltimore titled "Black Girl Burden: Myth-Making and the Failure to Self-Care." The talk is part of the Hoffberger Center for Professional Ethics Colloquium series.
---
Maria Mouratidis, Psy.D., professor and chair of psychology, School of Arts, Sciences, and Business, has had her scholarship entitled "Designing and Assessing the Capstone or Outcomes Course in Psychology" published in R. L. Miller & T. Collette (Eds.) Teaching Tips: A Compendium of Conference Presentations on Teaching, 2015-16.
---
Science professors Roberta Engel and Jennifer Kerr recently attended the Gender in the Global Research Landscape Symposium at the National Press Club, in the nation's capital.
This symposium featured an overview of key findings from a report that covers 20 years, 12 geographic regions, and 27 STEM subject areas. It provided powerful insight and guidance on gender research and gender equality policy for governments, funders, and institutions worldwide. Among the more than 200 people in attendance were national and international university representatives, health commissioners, representatives from the Bill and Melinda Gates Foundation, and editors of high-profile science journals.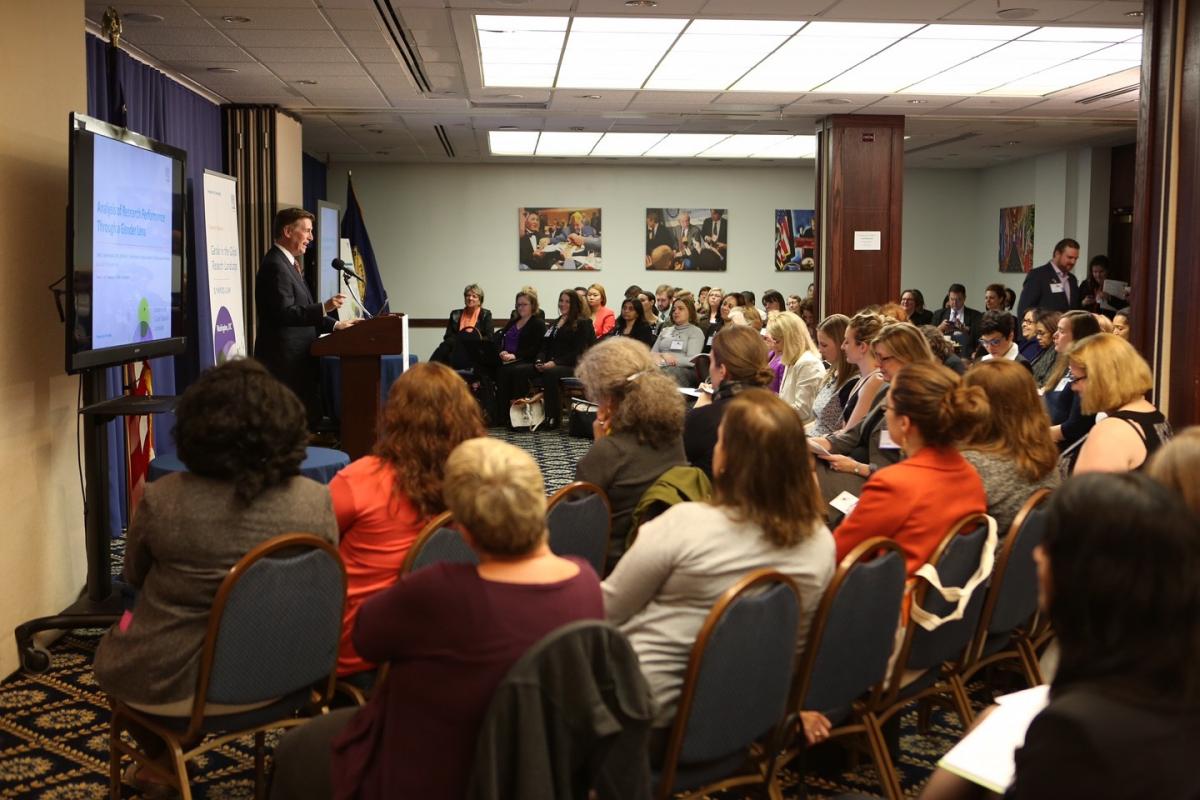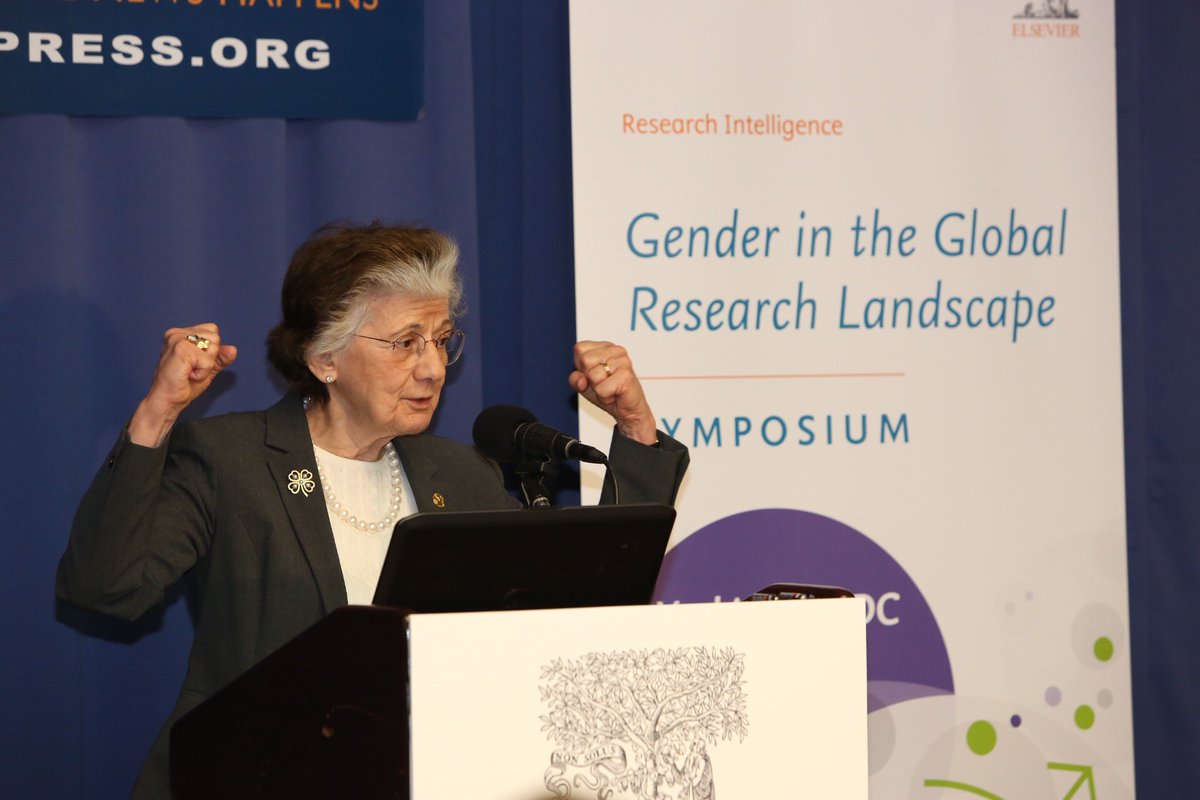 ---
Philosophy Associate Faculty member Richard Bilsker recently had an article "The Great Mutato and Biotechnology" published in the book, The X-Files and Philosophy: The Truth is in Here.
---
Student Accomplishments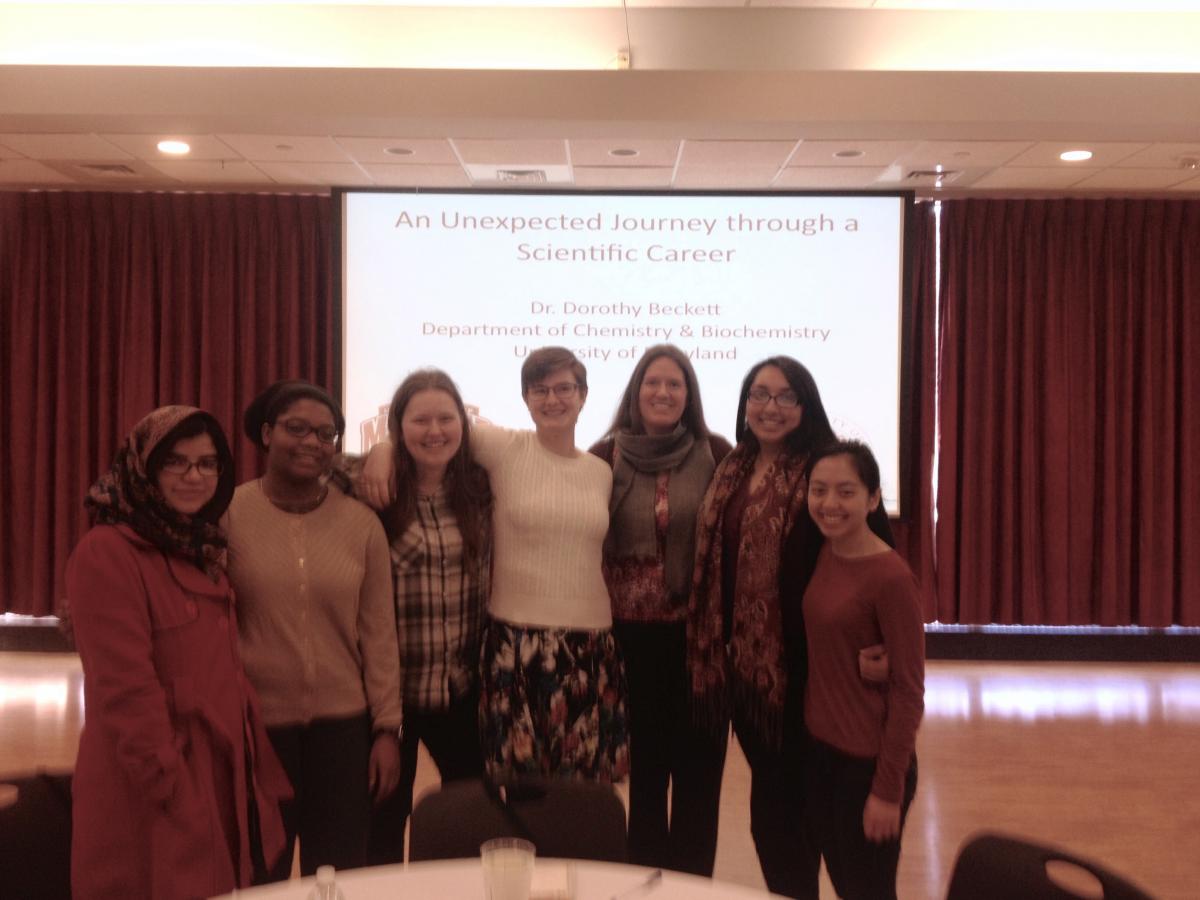 NDMU students Summara Abaid (BIO), Renee Hajnik (BIO), Bhavya Bhardwaj (BIO), Sarah Hasnain (ENG), Chavonne Bowen (ENG), Christine Anne Roa (ENG), and Marion Smedberg (ENG) along with Dr. Jennifer Kerr from the Biology Department attended the Women in Science Forum held at Towson University earlier this semester.
The Spring 2017 Forum provided an arena for STEM teachers, students interested in careers in STEM, and scientists and mathematicians from academia and industry to meet, network, and hear about the research of nationally known scientists and mathematicians. It was also a gathering in which we all learned about the varied career paths of women scientists and mathematicians and considered some of the issues involved in the decision to enter the discipline.
---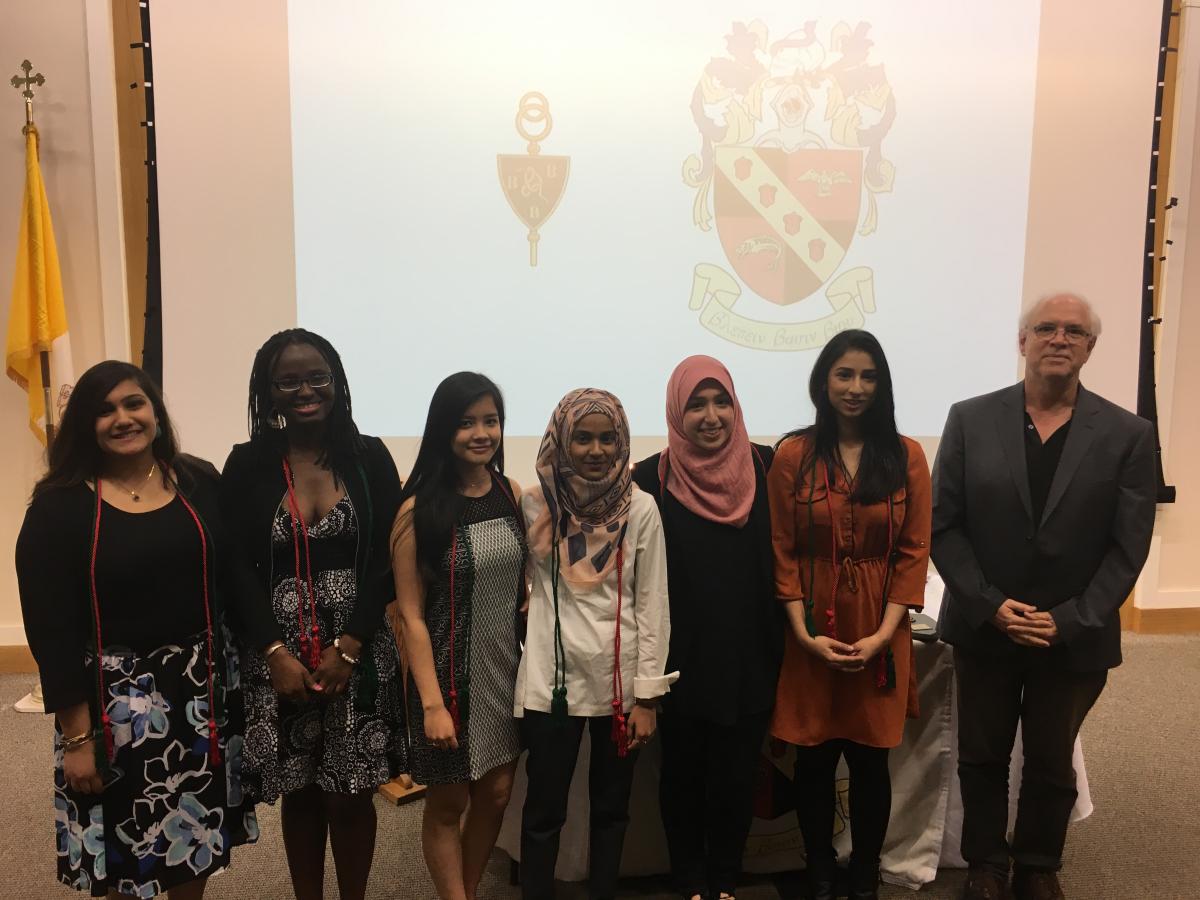 Big honors for graduating biology students in the Tribeta Biological Honor Society. They recently received their honor cords from Department Chair, Dr. Paul Weldon. These cords will be worn during graduation. In addition, students who had been Associate Tribeta members were elevated to regular members.
---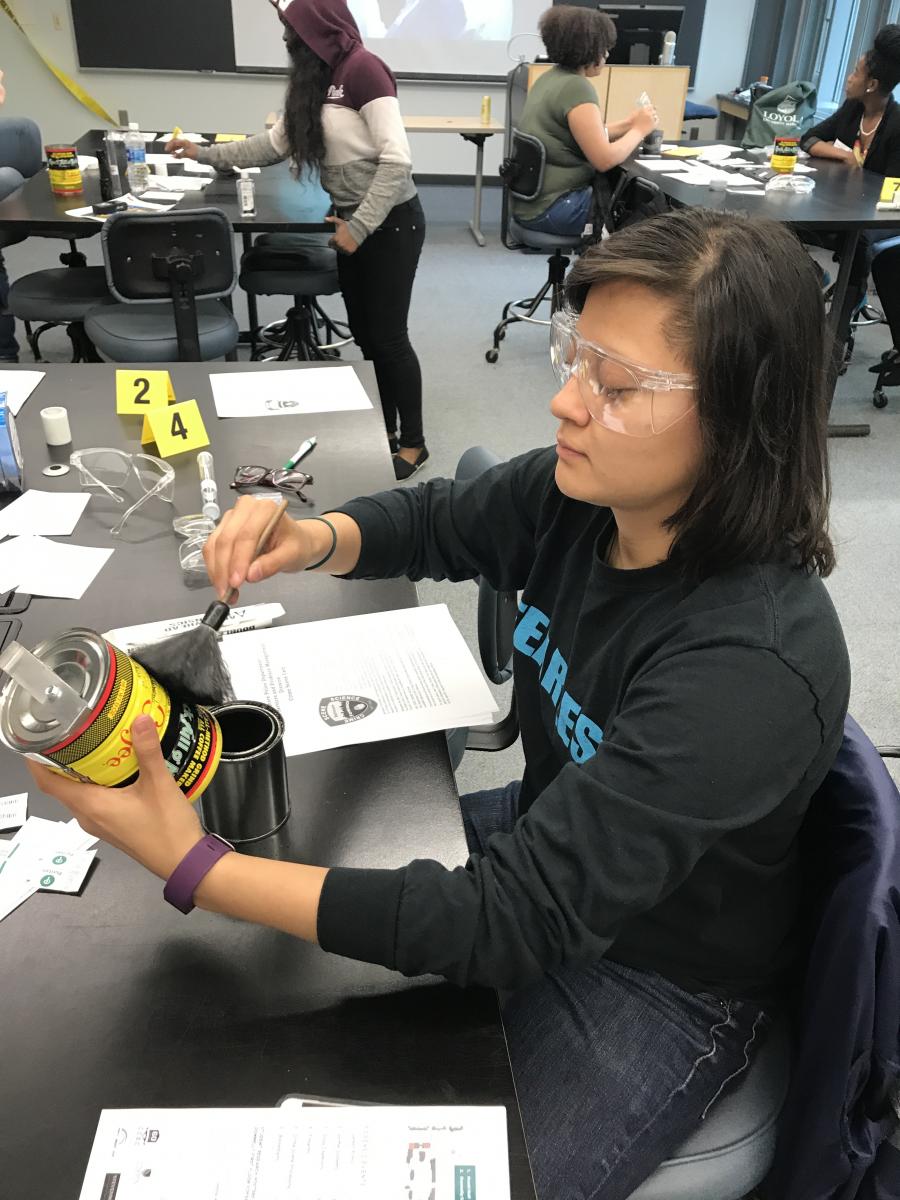 Students from the Criminology Department participated in the Maryland Student Forensics Conference, co-sponsored by NDMU and held at Loyola on April 22nd. The theme of the conference was Preparing Tomorrow's Leaders in Forensic Science. Cristina Barrios-Lopez was among those who attended and had the opportunity to get hands-on experience.
---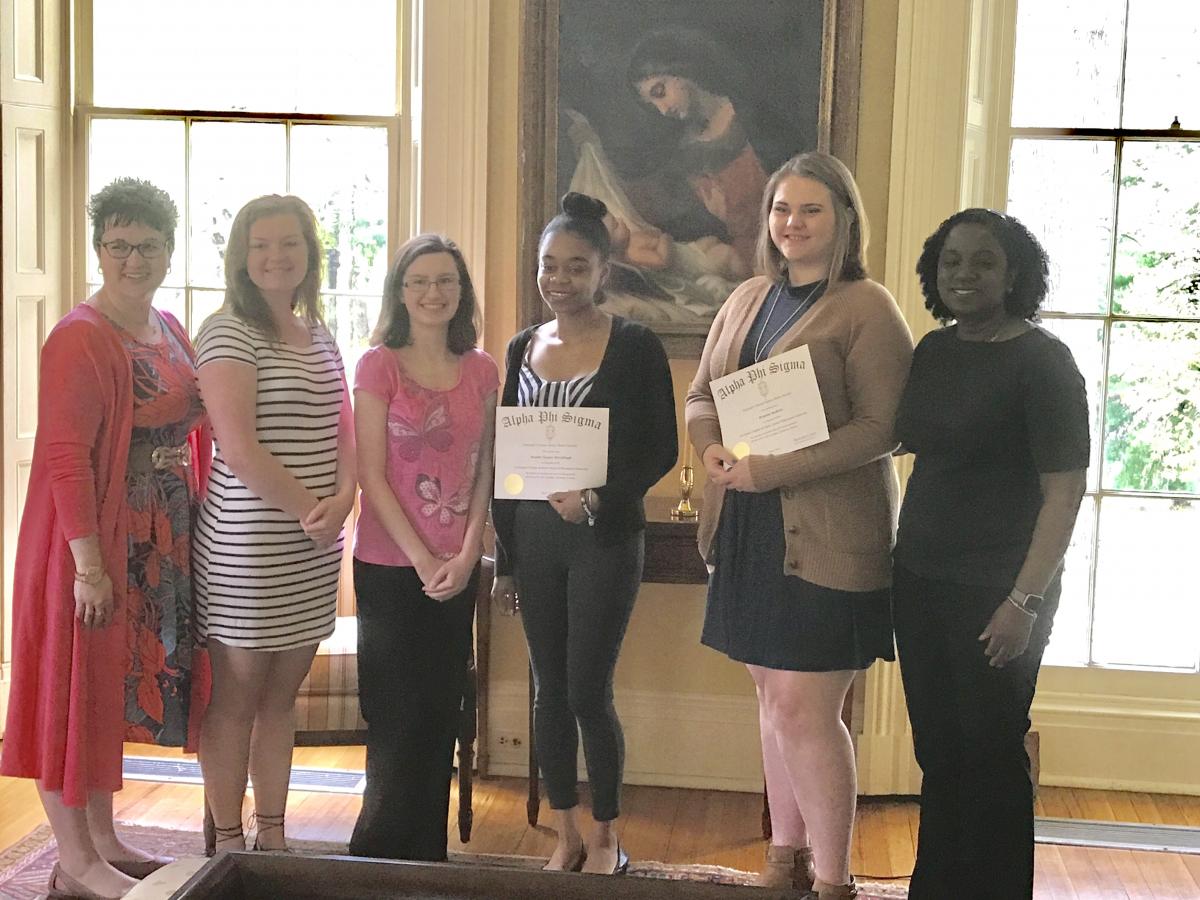 The Criminology Department recently inducted three students into the Alpha Phi Sigma Criminal Justice Honor Society. They include:
Raeden McCullough
Maria Prieto
Bryanne Baskette
---
Morrissy Wins Regional Student of the Year Award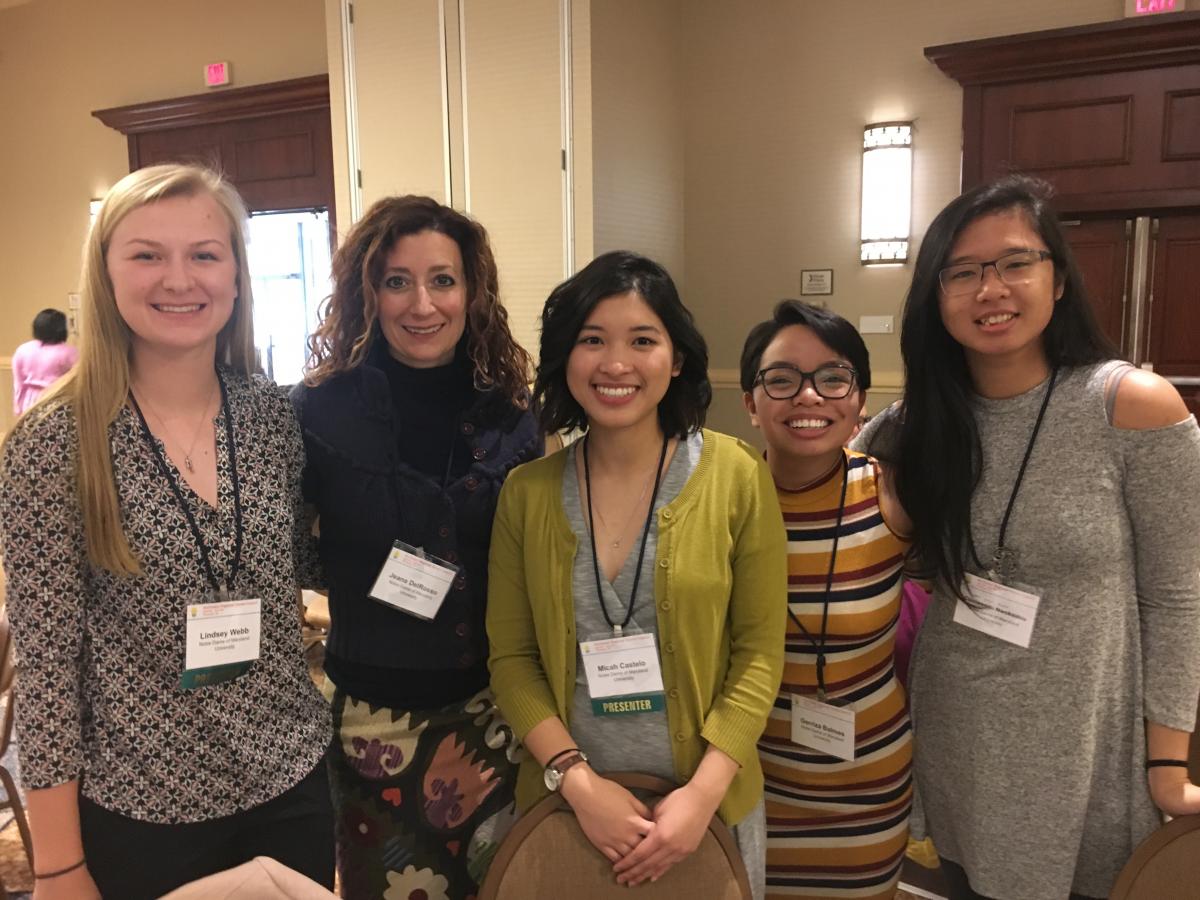 Notre Dame Morrissy student Micah Castelo, '18, was awarded the Northeast Regional Honors Council Student of the Year Award. She was presented with this prestigious award at the NRHC Annual Conference in April 2017. The award is based upon the student's service to the honors program, university, and community, as well as a director's letter of recommendation. This is the first year that NRHC has presented this award, making Micah the inaugural winner.
Four students and Morrissy Director Dr. Jeana DelRosso traveled to Pittsburgh for NRHC. Micah presented original research, as did Lindsey Webb, '18.
Nearly 200 colleges and universities are members of NRHC, which is comprised of students, faculty, and administrators dedicated to the encouragement and support of undergraduate honors learning. NRHC includes 11 states, plus Washington D.C., along with Puerto Rico, Quebec, Ontario, and the Maritime Provinces of Nova Scotia, New Brunswick, and Prince Edward Island. Currently, nearly 200 different colleges and universities are members of NRHC.
School of Education
Faculty Accomplishments
Ryan Schaaf, Assistant Professor of Technology will be leading a panel at the annual Content in Context conference being hosted by the Association of American Publishers on Friday, May 26, 2017, at the Loews Hotel in Philadelphia. His panel, How to Make a Winning Play with Games, will explore how educational games are becoming a standard component of a well-rounded curriculum.
The following faculty has successfully earned the privilege of serving as scorers for the national edTPA assessments. Lisa Pallett, Dawn Martin, and Gary Thrift can now assess the teacher candidate portfolios from across the nation for students who are endeavoring to obtain their teacher licensure. Here's the breakdown of who can score what portfolios:
Assistant Professor Dawn Martin Ph.D. - Elementary Language Arts
Assistant Professor Lisa Pallett Ph.D. - Elementary Mathematics
Professor Gary Thrift, Ed.D - Secondary Social Studies
---
Student News
Teachers of Promise
Seven Aspiring NDMU teacher education candidates were honored at the 2017 Teachers of Promise Institute given by the MD State Department of Education.
This Institute is designed to partner a promising educator with an outstanding veteran educator, e.g., Teachers of the Year, Milken National Educators, and principals and teachers of Blue Ribbon schools.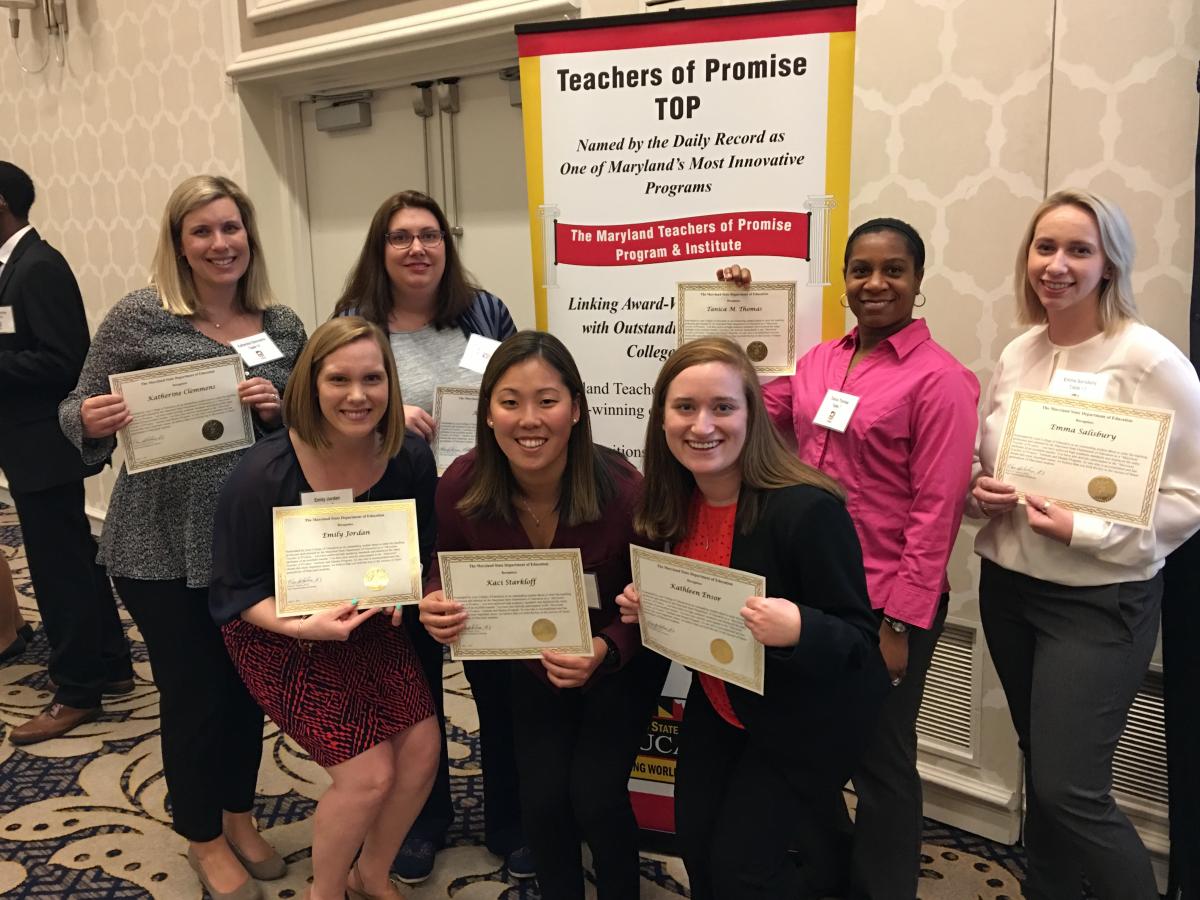 The following NDMU students received the "Teachers of Promise" designation:
Katherine Clemmens, a Master of Arts in Teaching (MAT), who is seeking certification as a secondary teacher of English Language Arts;
Alicia Clark, an CAUS candidate, who is working toward certification in elementary education;
Tanica Thomas, a Graduate Education Intern (GEI), who will earn her certification in elementary education and special education;
Emma Salisbury, a Master of Arts in Teaching (MAT) candidate who is earning her certification in special education;
Emily Jordan, a Bachelor's and Master of Arts in Teaching (BA/MAT), who is pursuing certification in elementary and special education;
Kaci Starkloff, a Graduate Education Intern (GEI), who is completing her internship to become a middle school Science teacher; and
Kathleen Ensor, a Graduate Education Intern (GEI), who will complete her Master of Arts degree in elementary education and special education.
---
On Saturday, April 22 the Phi Xi Chapter of Kappa Delta Pi, the International Honor Society in Education held its induction of its new members in the Marikle Chapel. The following students were inducted:
Amanda Bitler Katherine Clemmens
Harik Cofer Anne Cremeans
Donielle DeToy Breanne Dobrzanski
Elise Fernandez Kayla Franze
Jennifer Geibel Sandra Hackett
Michael Hauss Arial Johnson
Katie Lowman Kelli Ordakowski
Jennifer Reed Lindsay Roberts
Summer Stevens Trudy Sullivan
Tanica Thomas Lauren Wells
Kia Williams
---
Dionna Latimer-Hearn, a Ph.D. student, won an AERA Minority Dissertation Fellowship in Education ResearchAward (20K) for 2017-2018. This is a very prestigious award, awarded to top minority students at the most prestigious universities in the country. The award will allow Dionna to finish writing her dissertation, tentatively titled: "Experience, Training and Perspectives of Speech-Language Pathologists Serving African American English-Speaking Students."
---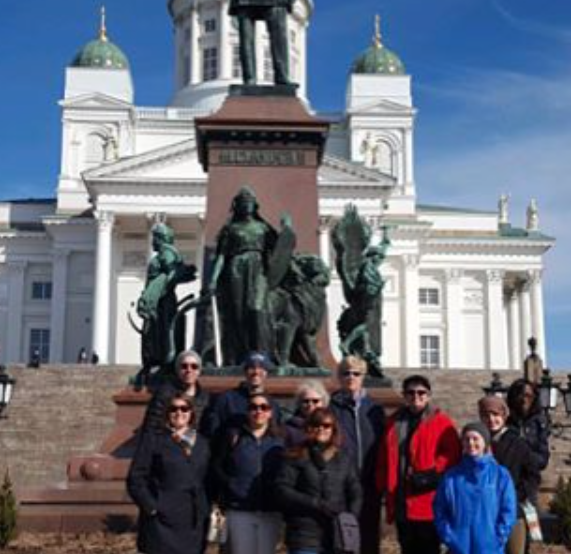 Eight NDMU students (seven graduates and one undergraduate, all pursuing a master's in education) spent their spring break in Helsinki, Finland. Led by Dr. Patricia Dwyer, professor for the Education Department, the experience was part of a Comparative International Education class for the women. Summer Stevens, '19, recorded the adventure on NDMU's Instagram as part of Notre Dame's #MyViewFromNDMU campaign.
While visiting, the group toured famous Finnish Cathedrals, sculptures, the Baltic Sea, and the University of Helsinki. At the university, they sat in on a lecture about the Finnish educational system. Later, they toured the Children's History Museum, learning about Finnish history and culture. Overall, the trip was an enlightening experience for the students who attended.
School of Nursing
---
Student Accomplishments
Zachary Arciago '16 was named a Top Nurse in the region by Baltimore Magazine for his extraordinary contributions to healthcare - specifically in the emergency department. Congratulations Zakk!
---
This year, the Student Association of Nursing at Notre Dame (SANND) organization raised a total of $1,065.25 for the Muscular Dystrophy Association. SANND organized fundraisers throughout the year with the intention of sending their friend, Olivia to Muscular Dystrophy camp this summer! Some of the Class of 2017 Entry-Level SON students connected to Olivia during pediatric clinical rotations at Mount Washington Pediatric Hospital. The first weekend of May, SANND was able to celebrate its fundraising efforts by participating in the first annual MDA walk with Olivia, her family, and friends. The best part, SANND did end up raising enough money to send Olivia to MDA camp this summer.
School of Pharmacy
School News
School of Pharmacy is authorized by the Maryland Department of Health & Mental Hygiene to conduct Overdose Response Program training and certification workshops. Dr. Min Kwon, Assistant Professor, Clinical & Administrative Sciences is the program director. Drs. Regine Beliard, Andrea Gauld and Mamta Parikh, Assistant Professors, Clinical & Administrative Sciences are also authorized to conduct such training.
---
Faculty News
Publications
Dr. Sharon K. Park, Assistant Professor, Clinical & Administrative Sciences published "Pharmacotherapy Casebook: Patient Focused Approach" 10th ed.
Dr. Sharon Park, Assistant Professor, Clinical & Administrative Sciences, published "Priming the Preceptor Pipeline: Collaboration, Resources, and Recognition. The Report of the 2015-2016 Professional Affairs Standing Committee" AJPE 2016; 80(9):Article:S19
Dr. Jonathan Thigpen, Assistant Professor, Clinical & Administrative Sciences published "Influence of statin therapy at time of stroke onset on functional outcome among patients with atrial fibrillation" in his research in International Journal of Cardiology. 2017;227:808-12.
Presentations
Drs. Regine Beliard, Andrea Gauld, Min Kwon, Ashley Moody, Mamta Parikh, Assistant Professors, Clinical & Administrative Sciences conducted the "Overdose Response Program and Certification" on April 14, 2017, during the Maryland Society of Health-Systems Spring Seminar
Dr. Nicole Culhane, Assistant Professor & Ms. Sherry Moore, Instructor, Clinical & Administrative Sciences presented two workshops Adopting the Pharmacists' Patient Care Process(PPCP) to optimize Patient Care Outcomes "Cares Pharmacy Annual Meeting on Feb 4th and 5th 2017.
Dr. Min Kwon will present "Incorporation of the Pharmacist Patient Care Process into the Pharmacy Lab" – an American Association of Colleges of Pharmacy Webinar on March 30, 2017.
Dr. Anne Lin Dean, School of Pharmacy presented "Accelerating Change in Pharmacist Patient Care Process: Change Champion Workshop" during the AACP Interim Meeting on February 27, 2017.
Dr. Monique Mounce, Assistant Professor, Clinical & Administrative Sciences presented" Pharmacotherapy for the Treatment of Nicotine Dependence" a part of the Tobacco Treatment Specialist certification at Anne Arundel Medical Center on March 2, 2017.
Dr. Jonathan Thigpen, Assistant Professor, Clinical & Administrative Sciences presented "Pubic Health and the Pharmacy Curriculum" an American Association of Colleges of Pharmacy webinar on March 9, 2017.
---
Student News
Mayrim Millan-Barea '18 is the recipient of the American Pharmacists Association – Academy of Student Pharmacist Student Leadership Award – this was presented at the American Pharmacists Association national conference on March 26, 2017.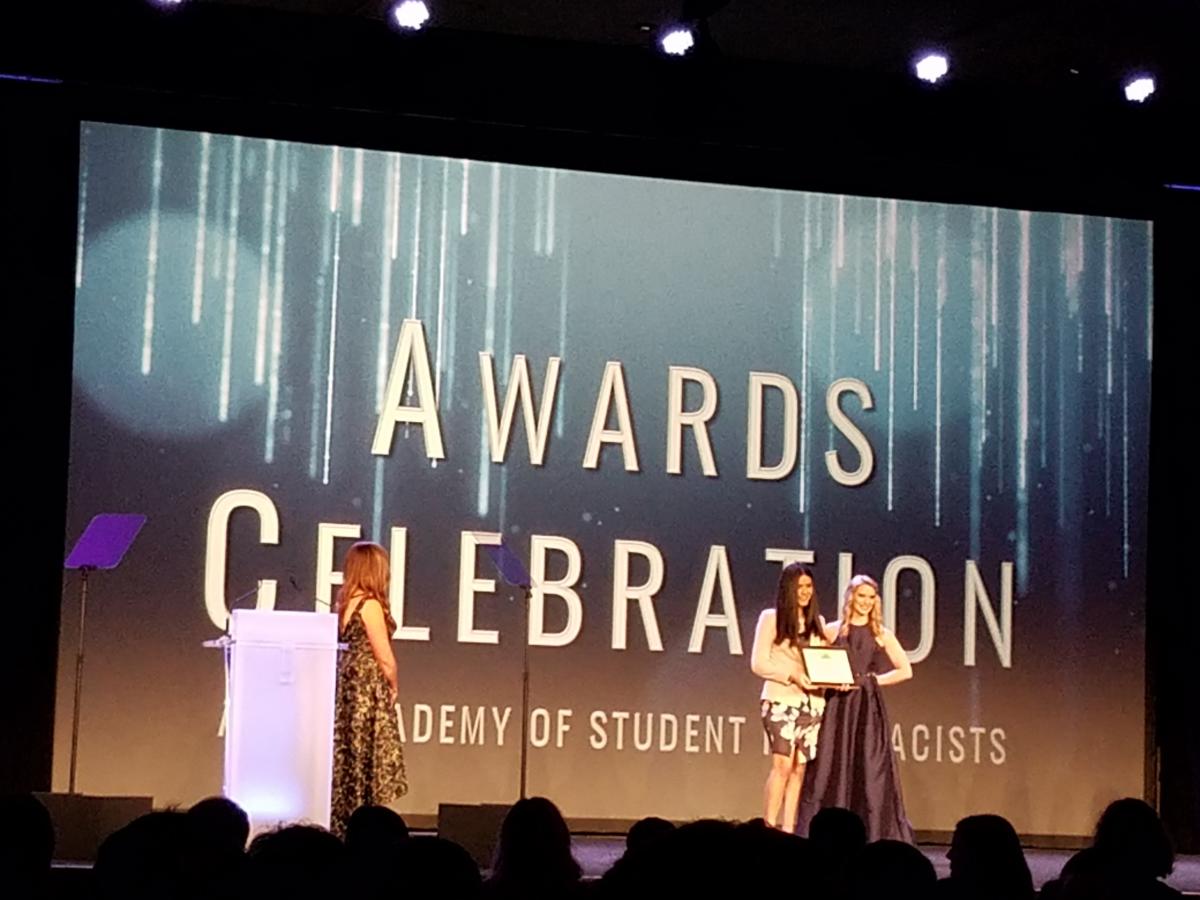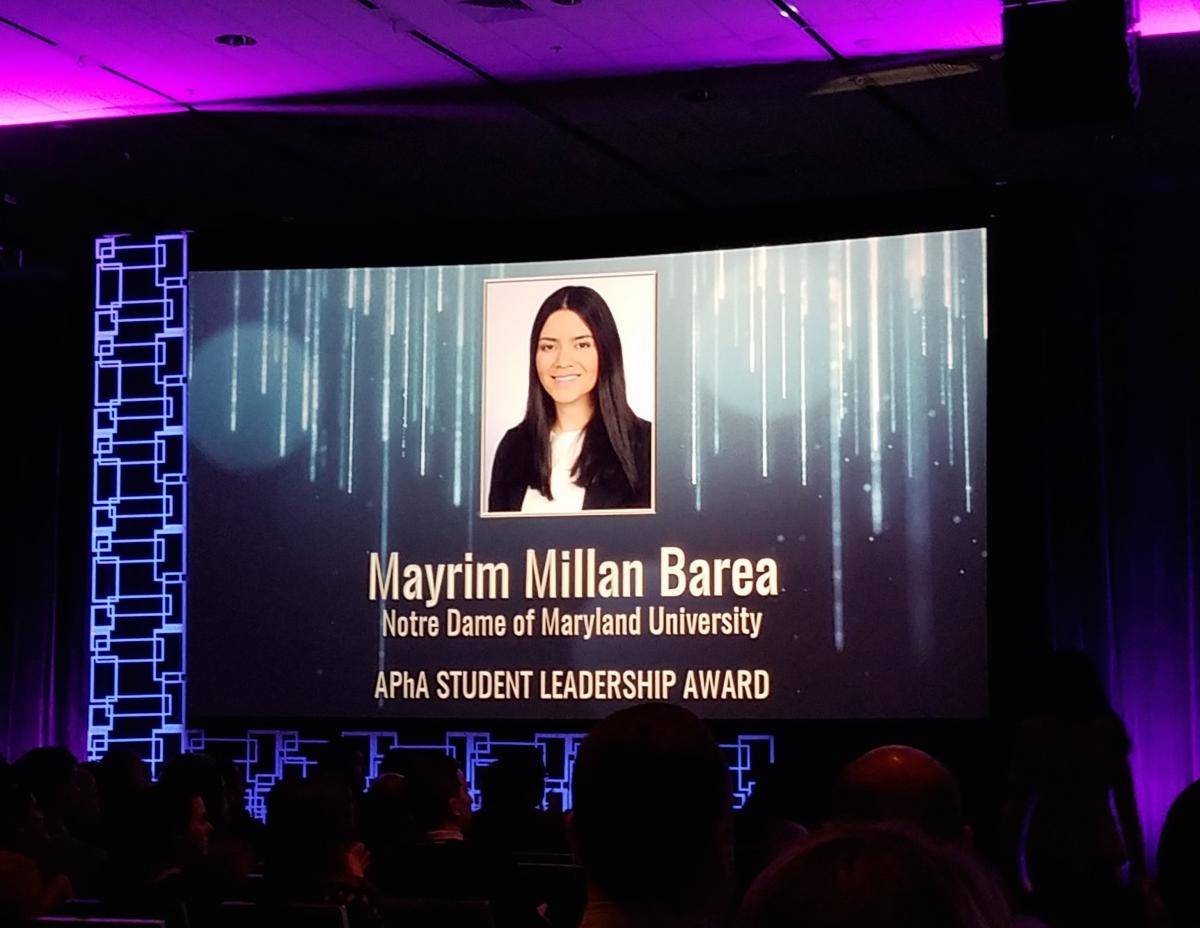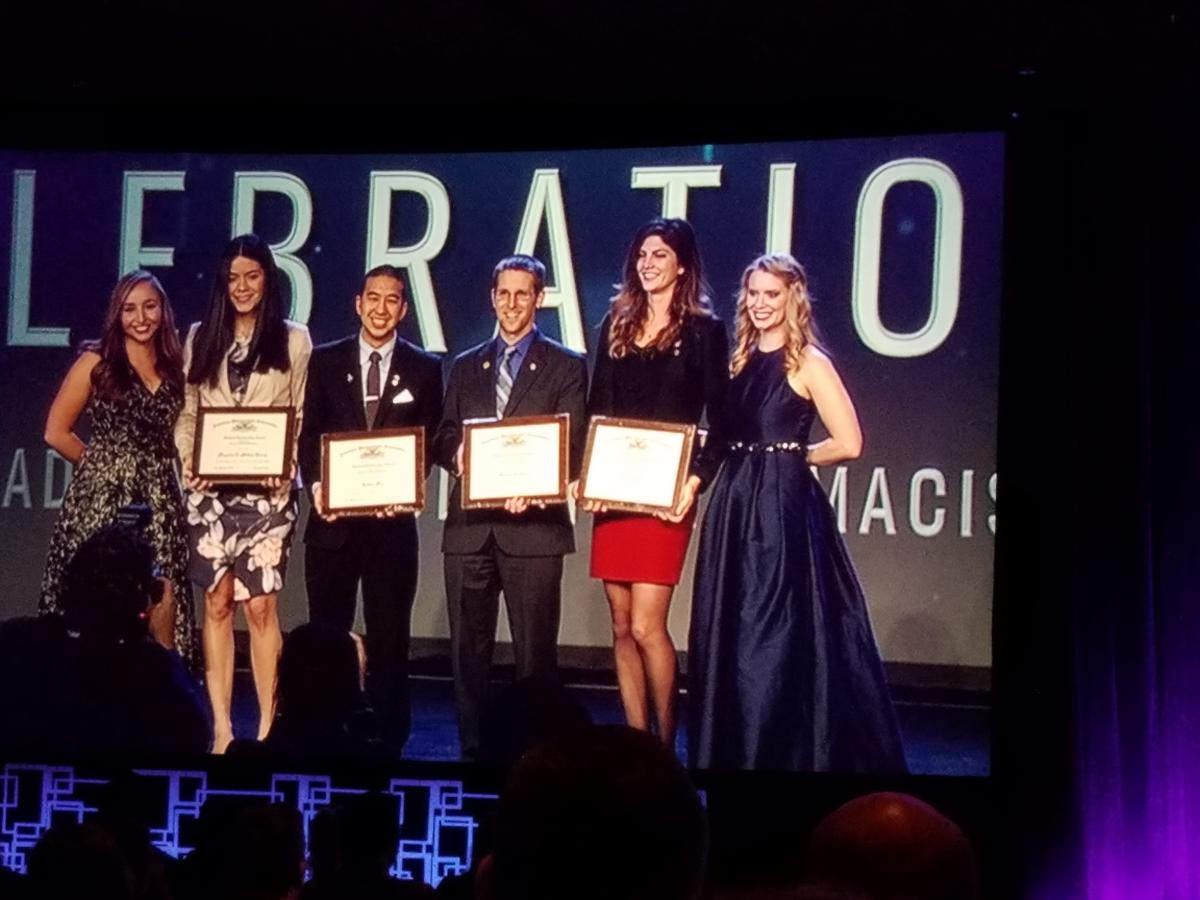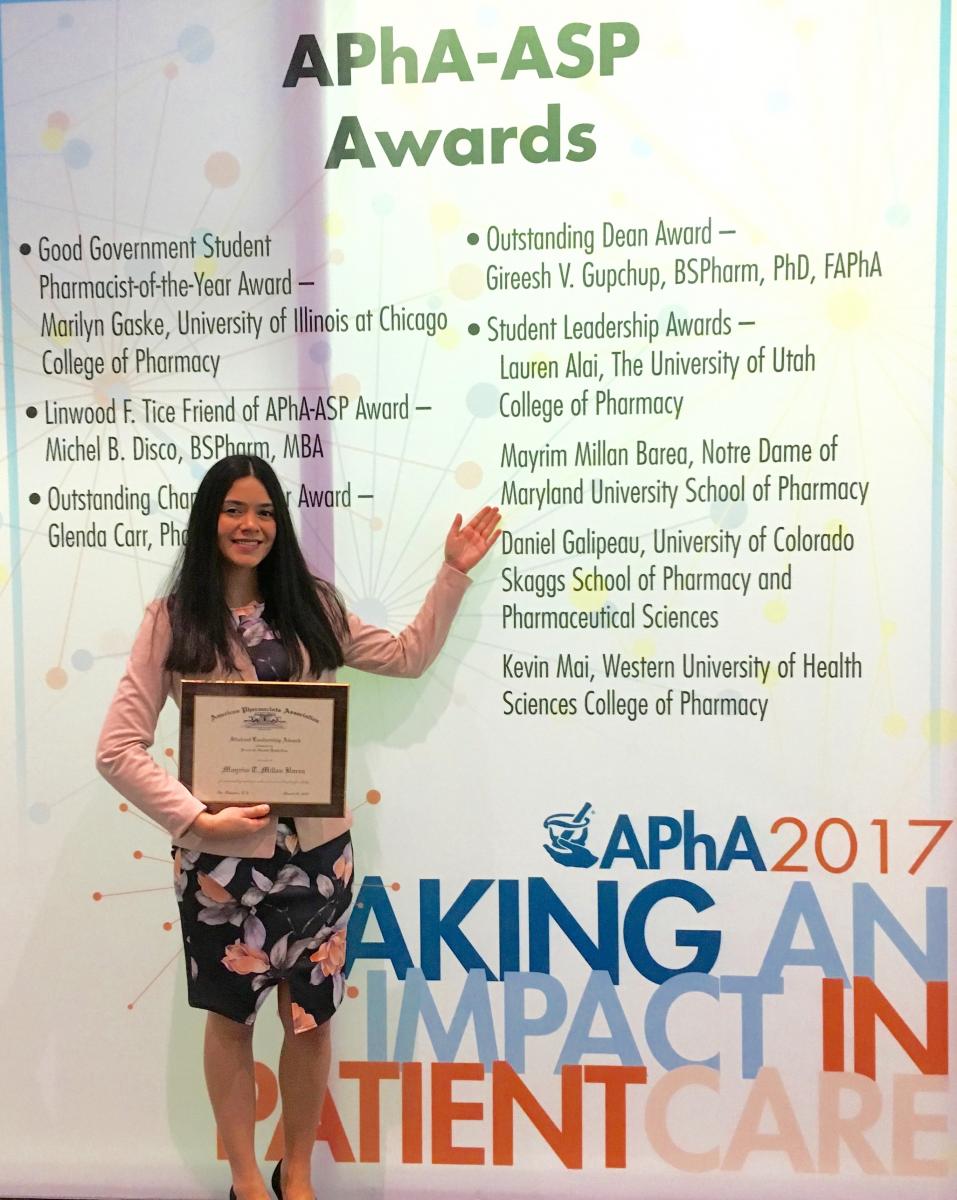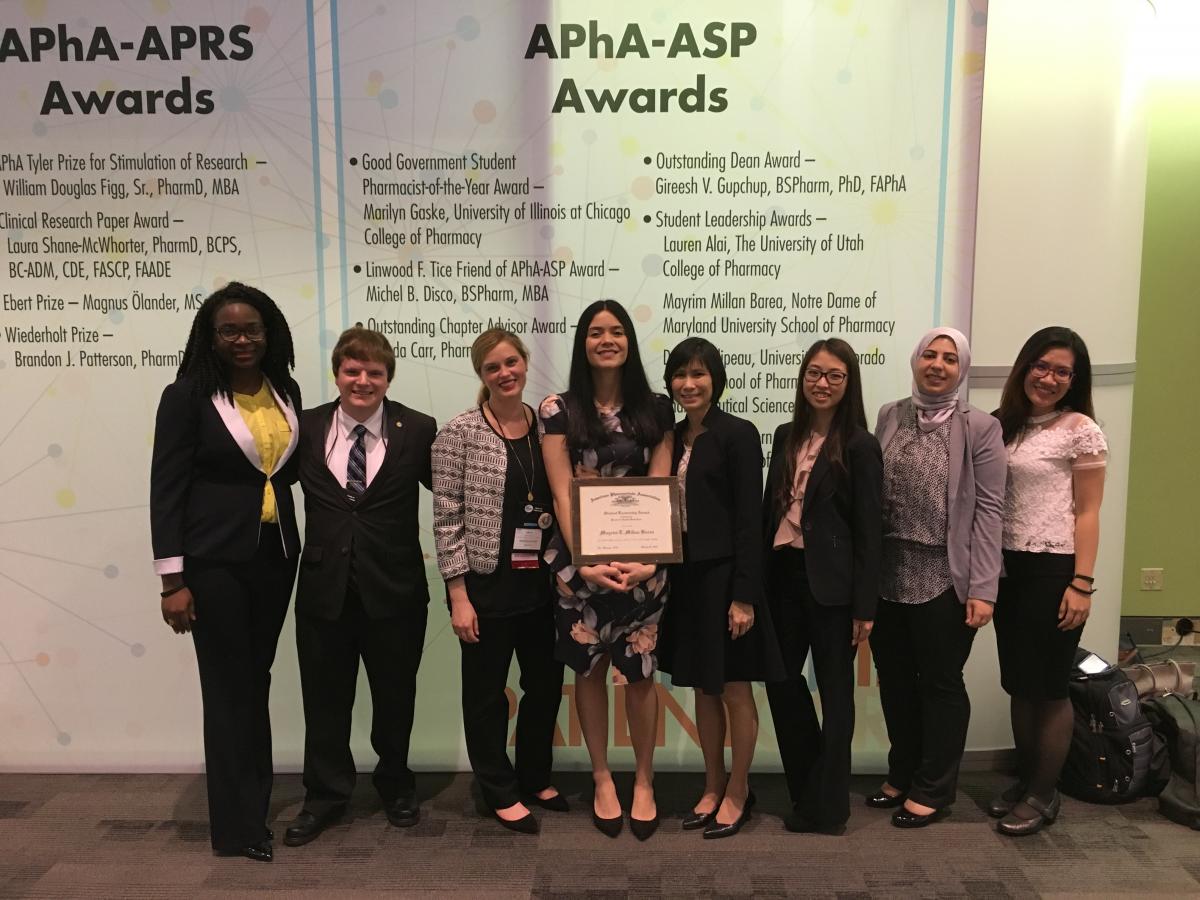 Dizon Jermae '17, Dr. Sharon Park presented a poster presentation "Use of Internet Resources for Learning by Health Professions Students" at the American Pharmacists Association Annual Conference on March 25, 2017.
The following students from Class 2017 have matched to PGY-1 residencies:
Vala Behbahani – University of California San Francisco, CA
Jason Choe – Thomas Jefferson Medical Center, PA
Rachel Dewberry – Medstar Union Memorial Medical Center, MD
Courtney Ensor – Coatsville Veterans Administration Medical Center – PA
Rhiannon Marselli – Meritus Medical Center – MD
Tejas Patel – MedStar Union Memorial Medical Center, MD
Alexandra Phan – Medical Center Health System, Odessa, TX
The following Class 2017 student was accepted into a 2-year Pharmacotherapy Residency
Brittany LaViola – University of Incarnate Word
The following alumni were matched to PGY1 and PGY2 residencies
Hannah Noh '16 – PGY2 ambulatory care – Kaiser Foundation Health Plan, CO
Sharanjeet Kaur '14 – PGY1 – Ingalis Memorial Hospital, IL
Upcoming Events
Senior Thesis Exhibition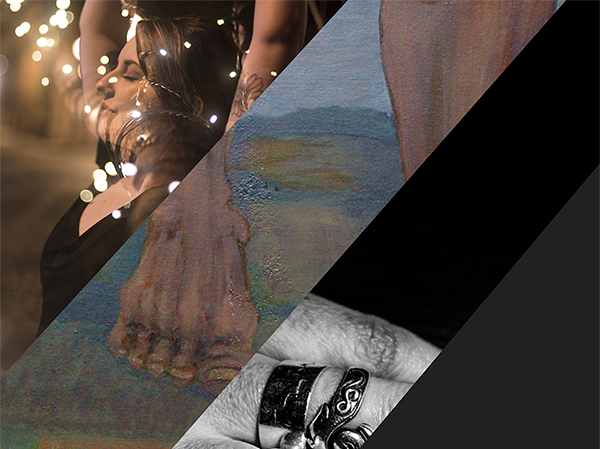 May 8-19, Gormley Gallery - Fourier Hall, 2nd floor
Don't miss the opportunity to see one-of-a-kind art created by NDMU seniors Roselyn Jones, Annie Nehra, Jordan Soppa, and Cassidy Toulan. The work includes an Art History thesis poster, oil paintings, works on paper, ceramics, and photography.
Artist's Reception:
Tuesday, May 9 from 4:30 to 6:30 pm
Come celebrate and meet the artists behind this year's Senior Thesis Exhibition
---
Partners in Mission
May 11
Eucharistic Liturgy - 10:30 a.m., Marikle Chapel, Theresa Hall
Celebration & Dessert Reception - 1 p.m., Doyle Formal Lounge
Partners in Mission is an event that celebrates service anniversaries and connects us with the vision of our founders, the School Sisters of Notre Dame, the University's mission, and the women and men who make our mission a reality – our faculty and staff.
---
Tower Climb
May 19, 1-3 p.m., Murphy Gathering Space (2nd floor of Gibbons)
Welcome, Class of 2017. Any graduating student who makes a gift of $20.17 to The Notre Dame Fund is invited to a private reception and champagne toast in gratitude of their first gift as an NDMU alum! In addition, students who donate will be able to climb to the top of the newly restored Gibbons Tower and receive a commemorative photo of the climb. You may make your gift online by visiting or you may also bring your gift to the event on May 19th.
Call or email Victoria Azera, Annual Giving Coordinator, 410-532-3197.
---
Commencement 2017
Commencement Liturgy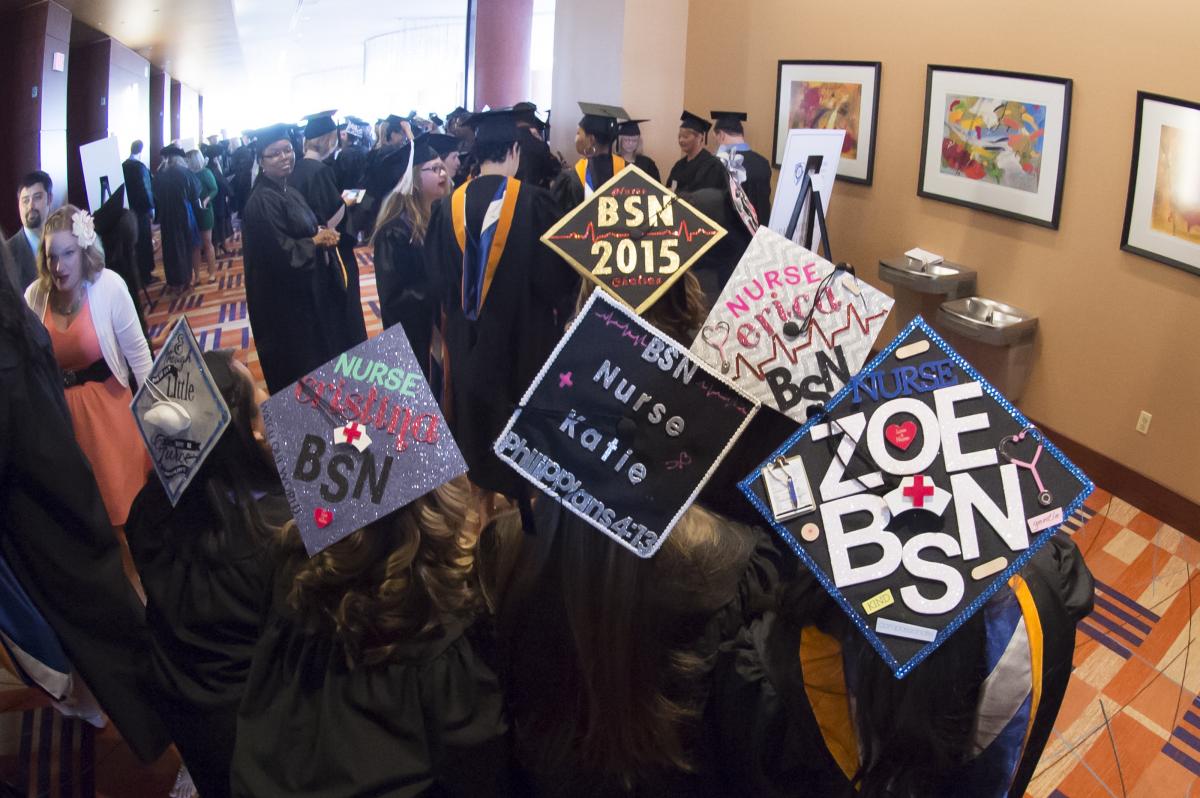 May 20, Marikle Chapel, Theresa Hall
Line-up begins at 10:30 a.m.
Procession to begin at 10:50 a.m.
Liturgy begins at 11 a.m.
All graduates and guests are welcome to attend the service. Cap and gown are required for graduating students. Guests are asked to arrive prior to the processional.
Commencement Ceremony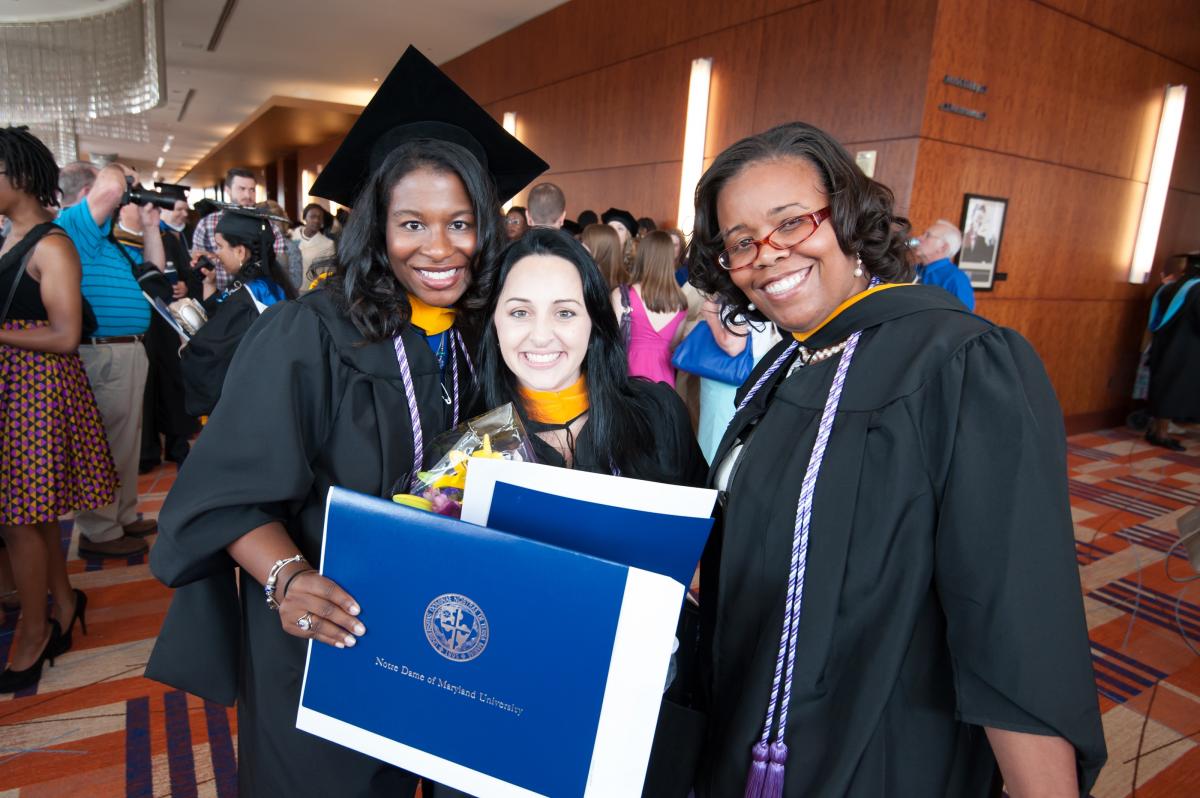 May 20, Royal Farms Arena, 201 W. Baltimore St., Baltimore, MD 21201
Gather your friends and family as the Class of 2017 celebrates its Commencement Ceremony.
Doors open at 6 p.m.
Students Assemble at 6:30 p.m.
Procession to begin at 7 p.m.
Go to the Commencement Events page to learn more or visit the Commencement page directly.