September 15, 2020
NDMU Rises in U.S. News Rankings for 2021
Notre Dame of Maryland University (NDMU) rises in national rankings and continues to be listed among the top colleges and universities in this year's U.S. News & World Report "Best Colleges 2021."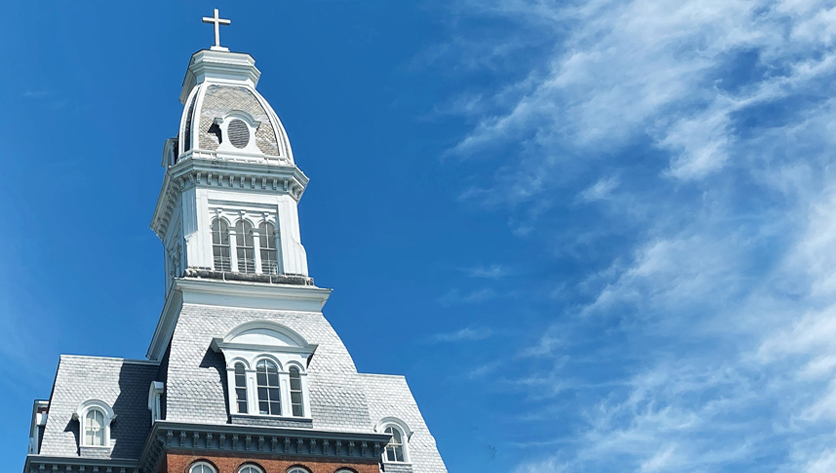 The University climbed 10 slots in the Best Regional Universities in the North classification under best school for "Top Performers in Social Mobility" from No. 22 to No. 11 in 2021. This rise in the ranking marks NDMU as the highest-ranking school in Maryland, in this area.
NDMU also rose 15 points in the magazine's rankings in "Best Value Schools" to No. 55 and overall the University is ranked as tied for No. 59 out of 176 colleges and universities in this grouping. The U.S. News rankings focus on full-time undergraduate education.
"Social mobility and best value categories are important areas that the University has been focusing on as part of our student-centered approach to the NDMU experience," says President Marylou Yam. "We know our students and families not only want a school with a high academic quality, but they are also seeking out an education that they can afford. It is gratifying that NDMU's value is recognized by the U.S. News rankings."
This is the second year NMDU was ranked in the "Top Performers in Social Mobility" category for its strong success rate in advancing a student's ability to complete their degree and find good paying jobs. "It is a top priority at NDMU to support students' access to higher education and to ensure their collegiate journey leads to good outcomes," says President Yam.
U.S. News and World Report develops its rankings on 17 indicators to determine "academic quality." Some of these include student outcomes, graduation and retention rates, social mobility, faculty resources, expert opinion, student excellence and alumnae and alumni giving. The publication does not rank all universities or colleges and presently includes more than 1,400 institutions.
"These rankings are a testament to the dedication our faculty and staff have to our students. They bring their best to the learning experience everyday so that out students can go on to be their best in their communities and professions," said President Yam.