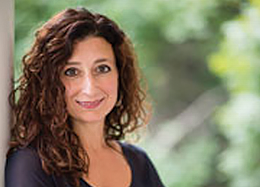 Jeana DelRosso
Professor and Director of Morrissy Honors Program
Programs I teach...
School of Arts, Sciences & Business
Education
Ph.D., English, University of Maryland, May 2000.
Graduate Certificate, Womens' Studies, University of Maryland, May 1998.
M.A., English, University of Maryland, December 1993.
B.A. with honors, English, State University of New York at Binghamton, May 1992.
Professional Memberships
Modern Language Association
National Womens' Studies Association
American Association of University Women
Research Interests
Catholicism and Women's Literature
Contemporary World Literature
Post-Colonial Literature
Cultural Studies
Media Studies
Publications
Writing Catholic Women: Contemporary International Catholic Girlhood Narratives. Palgrave Macmillan Press, 2005.
The Catholic Church and Unruly Women Writers: Critical Essays. Edited with Leigh Eicke, Grand Valley State University, and Ana Kothe, University of Puerto Rico at Mayagüez. Palgrave Macmillan Press, 2007.
"The Convent as Colonist: Catholicism in the Works of Contemporary Women Writers of the Americas." MELUS: The Journal of the Society for the Study of Multi-Ethnic Literature of the United States 26.3(Fall 2001): 183-201.
"Catholicism's Other(ed) Holy Trinity: Race, Class, and Gender in Black Catholic Girl School Narratives." National Women's Studies Association Journal 12.1 (Spring 2000): 24-43.
"The Womanization of Utopias: Sally Miller Gearhart's Rhetorical Fiction." Extrapolation 40:3 (Fall 1999): 213-223.
Explore all faculty