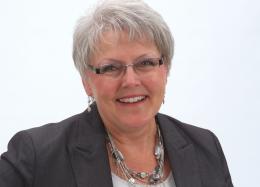 Madelyn Ball
Assistant Professor
Education (School of)
Theresa Hall (THE) 304D
mball@ndm.edu
410-532-5374
Programs I teach...
School of Education
Education
B.A., Spanish, University of Maryland Baltimore County, with a minor in Education
M.Ed., Administration and Supervision, American University
Bio
Prior to coming to Notre Dame of Maryland University, I served as the principal of The John Carroll School in Bel Air, MD, and The Catholic High School of Baltimore. Previously I served as the Assistant Principal for Staff Development and the Assistant Principal for Students at Our Lady of Good Counsel High School in Olney, MD. When I began teaching, I was a Spanish teacher in Prince Georges County Public Schools, Montgomery County Public Schools, and at Our Lady of Good Counsel High School. I always had an interest in teaching at the college level and became an adjunct faculty member throughout the years at Trinity College and Catholic University in Washington, DC, and also at Frederick Community College. I actually started as an adjunct faculty member at Notre Dame in 2005 when I began teaching Technology for Instruction and Management.
Since coming to Notre Dame, I have served on the Technology Committee, Assessment Committee, and the Initial Certification Committee. I also administer the Chalk and Wire ePortfolio program. After a year of discernment, I became an Associate of the School Sisters of Notre Dame in June, 2018. It is a great honor to support their mission work in advocating for clean water for all, compassionate immigration policies, putting an end to human trafficking, and supporting educational efforts in Haiti. In addition, for the past eight years, I have served on the Middle States Association of Secondary Schools and Colleges' Domestic Schools Advisory Committee.
Explore all faculty & staff