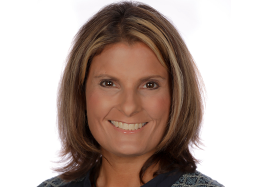 Nicole Culhane
Assistant Dean for Experiential Education & Professor, Clinical & Administrative Sciences
Programs I teach...
School of Pharmacy
To schedule an appointment or request general information, please contact:
Jenna Maher
jmaher2@ndm.edu or 410-532-5204
Education
Family Medicine Residency - St. Louis College of Pharmacy & St. John's Mercy Medical Center, St. Louis, MO, 1997
Doctor of Pharmacy - Medical University of South Carolina, Charleston, SC, 1996
B.S. Pharmacy - School of Pharmacy, Rutgers University, New Brunswick, NJ, 1994
Research Interests
Experiential Education Delivery and Assessment
Women's Health
Endocrine Disorders
Publications
Fritsch M, Culver N, Culhane N, Thigpen J, Lin A. AdvoCaring – A Co-Curricular Program to Provide Advocacy and Caring to Underserved Populations in Baltimore. American Journal of Pharmaceutical Education. AJPE 2016; 80 (7):1-10.
Becker K, Crowe T, Walton-Moss B, Lin A, Parsons-Schram A, Hanyok L, Hayashi J,
Culhane N, McNelis A, Teague P. Interprofessional debriefing; A novel synthesis of the 3D Model and Systems Centered Therapy. J Interprof Education & Practice. 2016; 2:13-19.
Culhane NS. Managing Menopausal Symptoms. In: Schwinghammer TL et al, eds. Pharmacotherapy Casebook: A Patient-Focused Approach. 10th ed. New York: McGraw-Hill, 2017.
Culhane NS, Ragucci K. Hormone Therapy in Menopause. Chapter 50. In: Marie A. Chisholm-Burns, et al., eds. Pharmacotherapy: Principles & Practice. 4th ed. New York: McGraw-Hill, 2015
Tofade, L. Maynor, N. Culhane, M. Freebery.Introduction of a continuing professional development (CPD) tool for Preceptors – Lessons learned. T. Journal of Pharmacy Practice. Published online August 8 2014.
Klepser TB, Culhane NS. Premenstrual Syndrome and Premenstrual Dysphoric Disorder. Chapter 13. In: Laura Borgelt, et al, etd. Women's Health Across the Lifespan: A Pharmacotherapeutic Approach. American Society of Health-System Pharmacists, 2010.
Welch AC, Olenak JL, Culhane NS. Incorporating an immunization certificate program into the pharmacy curriculum. AJPE 2009;73(1).

Professional Affiliations & Memberships
American College of Clinical Pharmacy
American Association of Colleges of Pharmacy
Maryland Pharmacists Association
Explore all faculty & staff