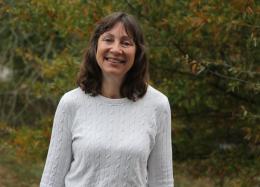 Patrice Silver
Assistant Professor
Programs I teach...
School of Education
Education
Ph.D. Candidate, Instructional Leadership for Changing Populations, Notre Dame of Maryland University
M.A., English/TESOL, Salisbury University
B.A., General Arts and Science/Middle Eastern Studies, Pennsylvania State University
Bio
Professor Patty Silver joined the faculty at Notre Dame of Maryland in August of 2017. Her teaching experience includes, among other topics, Issues in TESOL, English Language Learners for the Classroom Teacher, Principles of Linguistics, Methods and Materials for TESOL, Assessing Second Language Acquisition, and English Grammar for ESL Teachers.
Professor Silver has presented at conferences for the last twenty years on many TESOL topics, including: Undocumented Immigration, Contextualizing ELL Coursework for Health Care Careers, Deferment Action and the Maryland Dream Act, Transition Initiatives for ESL Programs, Developing a Career Pathway Model, ESL Grammar and Culture, Teaching Effective Speaking Skills to ESL Learners, Student Transitions with USA Today, Learning English on your Feet, Hands-On Learning, Competency-Based Instruction, CASAS for ESL, Teaching English with Video Clips, Weaving Family Literacy into ESL Instruction, Multilevel Classes through the Maryland Adult ESL Content Standards, Maryland Adult ESL Content Standards Training, Global Teaching Principles and Beyond Realia, and Teaching Adult ESL through Field Trips.
Professor Silver feels strongly about social justice issues for immigrant learners. She co-created the documentary, The New Immigrant, Changing Populations on the Eastern Shore, which highlighted that the benefits of today's immigrants to Maryland. Professor Silver has taught and led programs to support immigrants for the last twenty years. She volunteers as a high school speaker to motivate and direct immigrant students to college. Professor Silver regularly meets with immigrant community college students to help them through the maze of getting started in college and persisting through their first two years.
Explore all faculty & staff