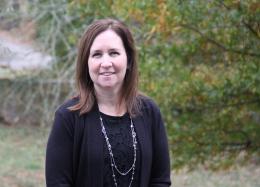 Rosemary Poling
Assistant Professor
Programs I teach...
School of Education
Education
M. Ed. in Special Education, Kennesaw State University, Kennesaw, GA
B.A. in Special Education, Georgian Court University, Lakewood, NJ
Bio
Prior to joining the Notre Dame of Maryland University Faculty, I began my career as a Special Educator in Union Township Schools, New Jersey and continued my journey with Cobb County Public Schools in Georgia. My educational roles have included working with mild to severe populations in resource and self-contained settings as well as inclusive co-teaching environments. During my tenure in Cobb County, I was the Lead Special Educator for our school. In addition, I have worked as a Special Education Advocate for families seeking to navigate the maze of Special Education laws and services. My early years at NDMU began as an adjunct professor teaching Special Education for the Classroom Teacher and Methods of Teaching Students with Special Needs.
Since 2015, my role as an assistant professor has included teaching Special Education and General Education courses to both undergraduate and graduate students in various programs. I supervise student interns completing their student teaching internships and am a Professional Development School Liaison to two local schools in Harford County. I serve on the Initial Certification and PDS Committees for the School of Education. I truly believe education is a vocation and love to watch our students recognize their calling to be educators.
Honors and Awards
Outstanding Graduate Student Award, 2000: M.Ed. Special Education, Kennesaw State University
Who's Who in American Colleges and Universities, 1999-2000, Kennesaw State University
Kingdom Gould Student Service Award, 1992: Georgian Court University
Explore all faculty & staff