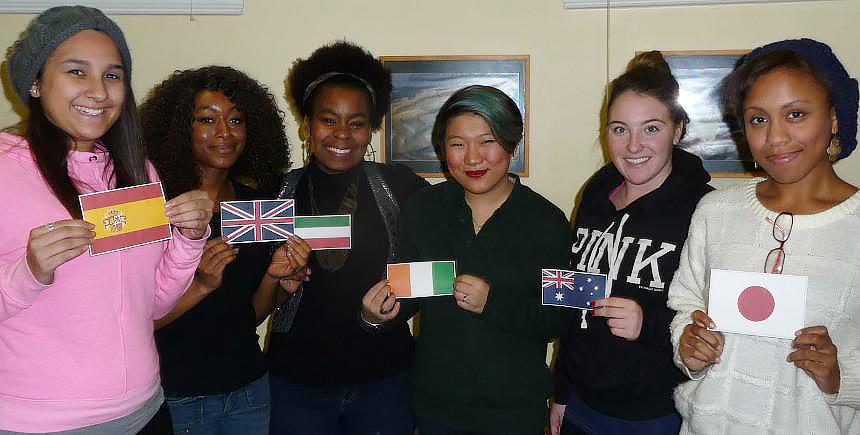 Share Your Study Abroad Experience with the NDMU Community
Assist the Office of International Programs (OIP) with study abroad related events on campus (e.g., study abroad fairs, classroom presentations, and other activities).
Speak individually with students who are considering studying abroad.
Create content for the OIP website or trifolds/flyers on study abroad programs.
Promote opportunities to study, intern, and serve abroad, contact the OIP to volunteer!
NDMU Globetrekker - Lorrie Lynn - ISA Program in Jordan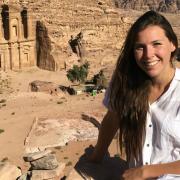 Lorrie Lynn is a junior in the women's college, majoring in Political Science (International Relations concentration) and minoring in history and philosophy. She spent the 2016-17 fall semester in Amman, Jordan continuing her Arabic language studies and furthered her interest in peace and conflict studies in the Middle East. Lorrie participated in nuclear non-proliferation workshops and conferences hosted by the Arab Security Institute, hiked around the ruins of Petra and Jerash, and visited and volunteered at a refugee camp. She hopes to work for an aid organization following graduation from NDMU.
NDMU Globetrekker - Madeline Mask - Umbra Institute Italy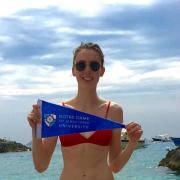 Madeline Mask (Maddie) is a senior in the women's college, majoring in English. Maddie spent a semester abroad in the beautiful Italian city of Perugia, learning Italian and taking courses in food studies. "I did not speak any Italian going into the program and it was a struggle to learn a language in a city that spoke little to no English. It was the most rewarding experienced to be challenged in every aspect of life from traveling, to ordering food and understanding cultural norms and differences."
NDMU Globetrekker - Grace Park - ISA Program in Spain
Grace Park, an education major, spent the spring 2017 semester in Spain in the vibrant city of Sevilla. "At my host home, I was practicing my conversational Spanish, eating lunch during the siesta hours, and getting accustomed to the relaxed life of Spain. The easy-going nature of the country opened my eyes to how life is more than just being busy and doing a lot of work. After experiencing the most lively three months of my life, I came back transformed and with a piece of Spain in my heart."