October 23, 2020
NDMU Launches Doctorate Program in Occupational Therapy
Notre Dame of Maryland University (NDMU) is expanding its opportunities in its professional academic programs by developing an occupational therapy doctorate (OTD). The new full-time healthcare professional program is designed as an entry-level pathway for those with a non-occupational therapy bachelor's degree, to pursue a career in occupational therapy.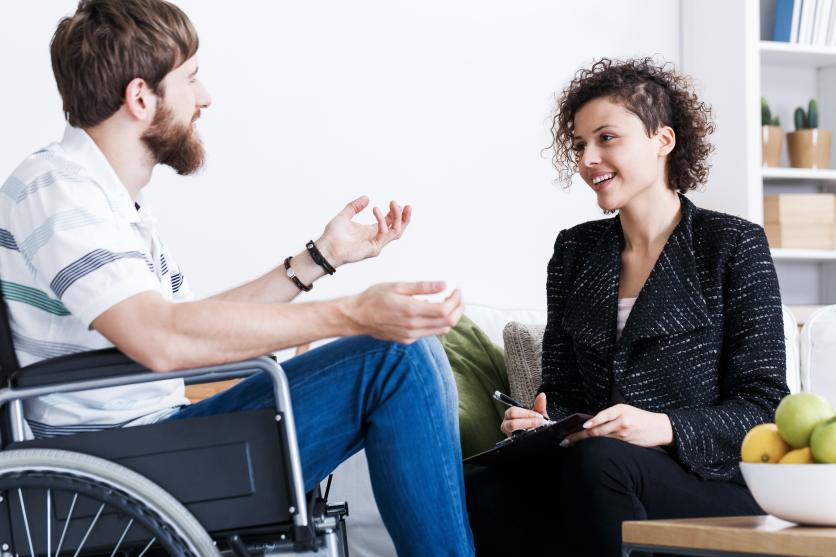 "This program increases the University's reach to passionately impact people's lives in a sustainable, positive and long term-manner," says OTD Director Myrtle Evans, DrPH, MSPH, OTR/L. "Our doctors in occupational therapy will graduate and move on to directly helping their patients to live more functional and productive lives."
The U.S. Bureau of Labor Statistics predicts the demand for occupational therapists (OT) will increase significantly as the large baby-boom generation continues to age. Occupational therapy supports aging populations in remaining independent. The practice teaches patients to stay active in life and aids in modifications in daily routines making safe functionality a priority. Within the next decade, the demand for OT will increase by 16% with a need for more than 20-thousand new occupational therapists.
In the OTD program at NDMU, instructors will go beyond the textbook and emphasize client based therapeutic interventions, professional and clinical reasoning, and therapeutic use of self to meet clients where they are and empower them to meet their goals through evidence influenced practice. The 99-credit curriculum includes courses focused on foundations of occupational therapy, anatomy and biomechanics, social responsibility, mental health, pediatrics, fieldwork, a final capstone and more.
Beyond the rigorous coursework, NDMU brings to the program the emphasis on compassionate care of patients and consideration for the whole person. This focus is the main pillar of all of NDMU's healthcare programs to develop effective leaders in health care.
The full-time professional program is year-round and to be completed in three years. Occupational Therapy joins NDMU's existing professional healthcare programs and certificates including nursing, pharmacy and art therapy.
NDMU is now accepting applications for Fall 2021. For more information, please visit Occupational Therapy Doctorate.