March 26, 2021
NDMU Announces Summer/Fall 2021 Plans
This message was sent to the NDMU community on March 26, 2021.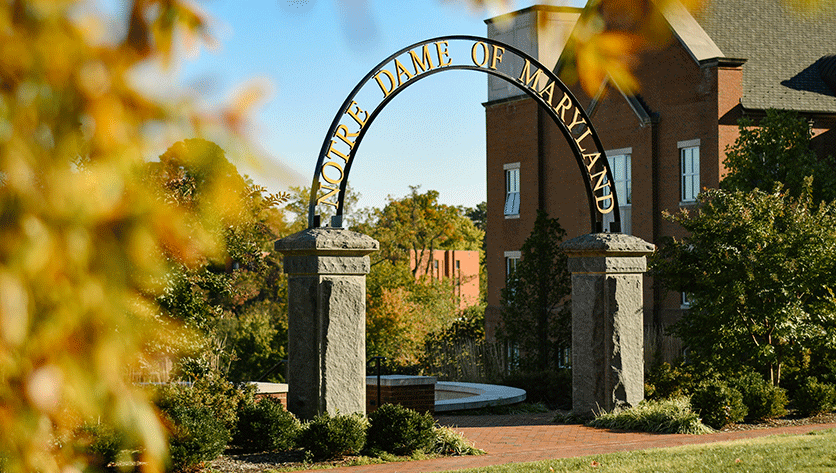 As a result of new public health forecasts and medical guidance, as well as the prospect of more widespread vaccination against the COVID-19 virus, we are planning for more normal on-campus activities in Fall 2021. This includes more in-person instruction than has been possible during the current academic year. Please know that our plans are continually evolving based on guidance from federal, state, and local health officials, and constant monitoring of on the ground metrics in Baltimore, Maryland, and across the county.
Continue to visit NDMU Together webpages regularly as information and updates will be posted.
Below is a summary of the summer and fall semester plans:
---
Summer Semester
Nearly all classes for the summer semester will proceed via synchronous (real time) remote learning. On-campus ABSN and Art Therapy courses will proceed via face-to-face instruction. ABSN Elkridge students will continue in a hybrid format. Professional program practicums, clinicals, and internships will proceed largely face-to-face.
Fall Semester
Women's College
Planning to offer all Women's College courses face-to-face.
Adult Undergraduate & Graduate Programs
Courses for College of Adult Undergraduate Studies and College of Graduate and Professional Studies populations will be a mixture of face to face and synchronous (real time) remote learning with a few exceptions:
School of Pharmacy
School of Pharmacy will return to primarily face-to-face instruction. Additional details and information regarding course-specific modalities will be forthcoming.
NDMU Online
Courses for NDMU Online programs will proceed without changes.
General Considerations
Keeping in mind the unpredictability of how the pandemic will evolve over the coming months, NDMU does expect on-campus activities will still require necessary health and safety precautions.
Face-to-face courses will take place in classroom and lab settings large enough for all students to attend in person while maintaining required social distancing. If this is not possible in some limited situations, courses will proceed in a hybrid format whereby instructors will teach half of students face-to-face and half synchronously (real time) via remote learning. The groups would then switch for the next course session.
Students who are unable to attend courses physically due to a health condition will have the ability to seek a medical accommodation which may include synchronous remote learning. Synchronous remote learning may not be available as an accommodation for required lab courses.
In some limited instances, students may also have a course that will be taught solely via synchronous remote instruction. This is not an "online" class that is often delivered asynchronously (not real time), but rather one delivered on a routine date and time, and in real time to all students.
Experiential Education
Clinicals, practicums, and student teaching internship experiences required as a part of a professional program's curricula will continue in accordance with each Schools' and host site's customized procedures and protocols. However, NDMU anticipates that in-person attendance will be the primary modality for professional practicums, clinicals, and internships. In-person experiences will adhere to strict safety precautions. Additional information will be forthcoming from respective Dean's offices.
In-person service learning, volunteer service, and internships are anticipated to resume, with permission and safety precautions for the fall semester. Semester, yearlong and short-term study abroad will remain suspended.
Residence Halls
The residence halls will be open for the fall semester, but will continue in a reduced, single occupant per room capacity with strict adherence to health and safety guidelines. The residence halls will be available to all students, but capacity may be limited. Additional information on fall room and board registration will be forthcoming from the Office of Housing and Residence Life.
Athletics
The Colonial States Athletic Conference (CSAC) schools' athletic programs were permitted to resume activities in spring 2021. NDMU anticipates fall athletic activities will continue in accordance with NCAA and CSAC guidance.