December 13, 2019
The Value of a Degree from NDMU Ranks High
What is a Degree From NDMU Worth? According to a new national study ranking colleges based on their return on investment (ROI), a Notre Dame of Maryland University (NDMU) degree ranks in the tops.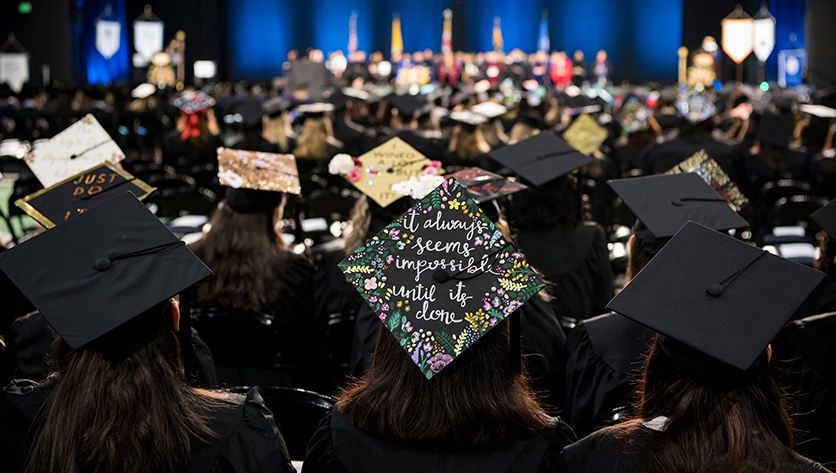 Released by Georgetown University's Center on Education and Workforce (CEW), the study ranks NDMU high in Maryland and high nationally for having degree programs that pay-off well when looking at 10 and 40-year ROI.
"This ranking basically tells us that when our students and their families invest their tuition dollars for an education at NDMU, their money is well spent and the financial benefit, whether short or long-term is high locally and nationally," says NDMU President Marylou Yam.
For 10-year return on investment among four-year, bachelor's, private non-profit colleges and universities in Maryland, NDMU ranks #2 behind Johns Hopkins University (#1). Additionally, NDMU ranks #2 behind Wellesley College (#1) in 10-year return on investment among four-year, bachelor's, private non-profit, women-only colleges and universities nationally.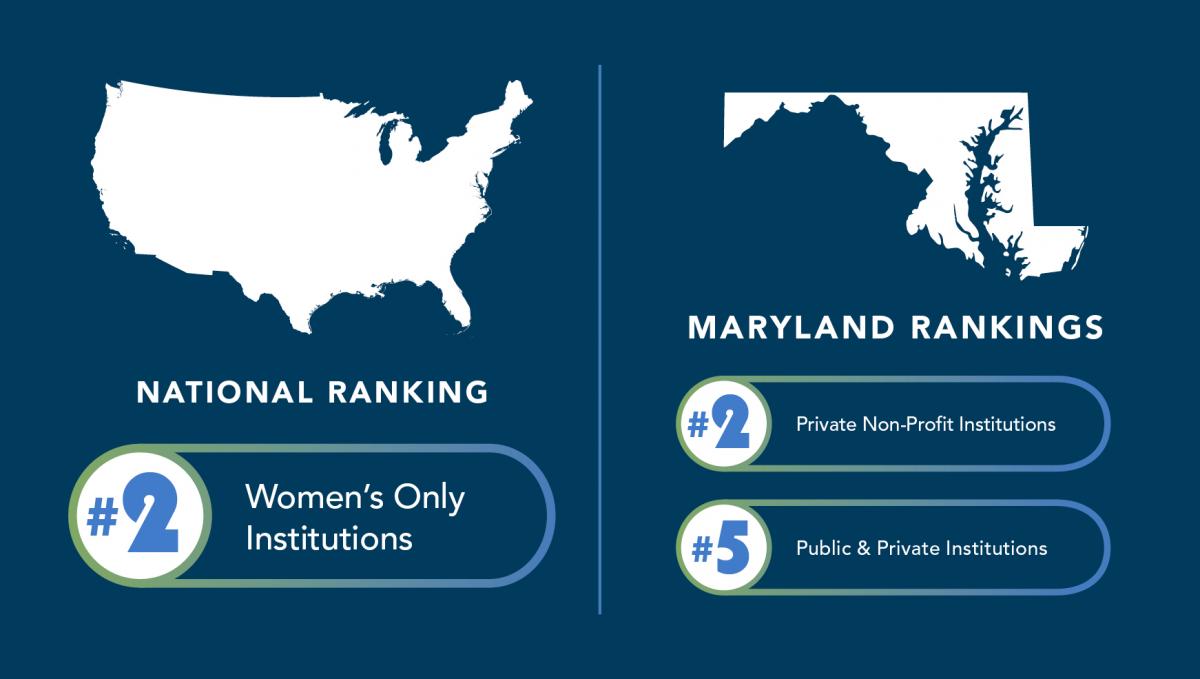 "The results of this study and the high ranking of NDMU behind nationally-respected institutions such as Johns Hopkins and Wellesley is something of which our faculty, students, parents, and alumnae can be proud," says President Yam.
According to a Georgetown University press release, "Using data from the expanded College Scorecard, this report ranks 4,500 colleges and universities by return on investment. A First Try at ROI: Ranking 4,500 Colleges finds that bachelor's degrees from private colleges, on average, have higher ROI than degrees from public colleges 40 years after enrollment."
When measured over a long period of time, degrees from private nonprofit colleges typically have a higher return on investment. Even though, on average, student loans are twice as high for those attending private colleges, a degree from a private nonprofit college is worth $8,000 more annually 10 years after enrollment. Over the course of 40 years, the average graduate of a private college has a net economic gain of $838,000, even after paying off higher amounts of debt, compared to $765,000 for a graduate of a public college.
"This study further demonstrates the value of NDMU's private, accessible, liberal arts education, and is excellent news to share with prospective students and their families who may be concerned about the higher investment for a private college versus a public institution," says Scott Briell, vice president of Enrollment Management.
The Georgetown University Center on Education and the Workforce (CEW) is an independent, nonprofit research and policy institute that studies the link between individual goals, education and training curricula, and career pathways. CEW is affiliated with the Georgetown University McCourt School of Public Policy. For more information about this study: Ranking 4,500 Colleges.