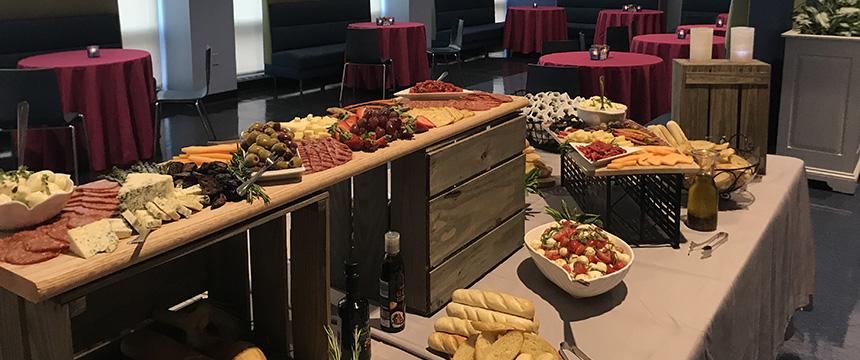 Our on-site caterer, SAGE Dining Services, can accommodate any size event from box lunches for a small training class to an elegantly themed wedding for 140 guests. It is the only caterer permitted on campus.
External Rentals on campus
Please coordinate your catering order with the Auxiliary Services team, events@ndm.edu
Internal events
The SAGE Dining catering team is happy to work with you to create a menu that fits your preferences and budget! Not quite ready to submit an order via CaterTrax? No problem! Please fill out the below form for the catering team, and they will reach out to you with a sample menu, pricing or request for a time to meet to chat in-person!
Catering Assistance Request form
Already know what you need? Please submit your catering orders on CaterTrax. Please note, we request 10 days' notice or a late fee may be applicable to your order.
Contact Us
Ed Marucci, General Manager, SAGE Dining Services® emarucci@sagedining.com
Robin Baux, Assistant Food Service Director, SAGE Dining Services® rbaux@sagedining.com
Phone Number: 410-532-5726