Broaden your horizons through short-term study abroad experiences.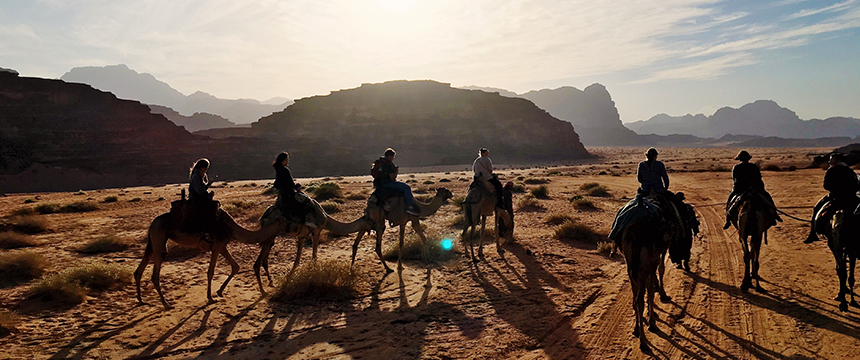 Short-term study abroad programs are carefully planned by faculty members with extensive travel experience and expertise. They can be taken for college credit or personal enrichment.
Important Notes
Most short-term academic experiences abroad satisfy the NDMU general education cross-cultural requirement.
Prices and dates are subject to change.
2020 Faculty Led Programs
Theatre in London
Dates: January 6 to 14, 2020
Trip Leader: Dr. Bill Davis (wdavis@ndm.edu, 410-532-5510)
Join NDMU English Department faculty to explore London and experience several theatre productions! $2,200 per person based on double occupancy.
Archaeological Tour of Italy
Dates: January 5 to 16, 2020
Trip Leaders: Sister Therese Marie Dougherty, SSND (tdougherty@ndm.edu, 410-532-5559) and Dr. Maria Mouratidis
Read selections from Roman literature as you visit related sites in Rome, Ostia, Pompeii, Herculaneum, and more. $2,950 per person, based on double occupancy. Register BEFORE September 1 and you will be entered into a drawing for $100. Some scholarships are available, priority given to NDMU students enrolled in Latin or Classical Archeology.
Notre Dame Nursing in Haiti
Dates: Spring Break 2020; Fall 2020
Trip Leader: Dr. Mary Packard (mpackard@ndm.edu, 410-532-5236)
Experience nursing as a practice of social justice in Jacmel, Haiti! Students join colleagues from the Community Coalition for Haiti in caring for persons in a variety of community settings: primary care clinic, surgical center, Angel Wings children's clinic, Mt. Fleurry School, and orphanages.
Participants will also learn and grow with nursing students from Université Notre Dame d'Haiti.
How to Apply
Scholarships
NDMU students may be eligible for a scholarship:
Stevenson/Copeland Endowed Award (Women's College undergraduate students only, contact oip@ndm.edu for application)
Morrissy Study Tour Scholarship (eligible Morrissy Honor Students only, contact Morrissy Director for information)