Our students reach their academic goals in timely ways through rigorous, flexible business programs as documented through our office of institutional research.
Business Programs Respond to Our Core Mission
The business and nonprofit programs at Notre Dame of Maryland University develop socially responsible leaders who understand core business concepts, solve problems ethically, think critically, and communicate effectively to maximize sustainable results for both organizations and the larger society.
Accreditation Council for Business Schools and Programs (ACBSP)
Notre Dame of Maryland University received ACBSP accreditation for the following programs: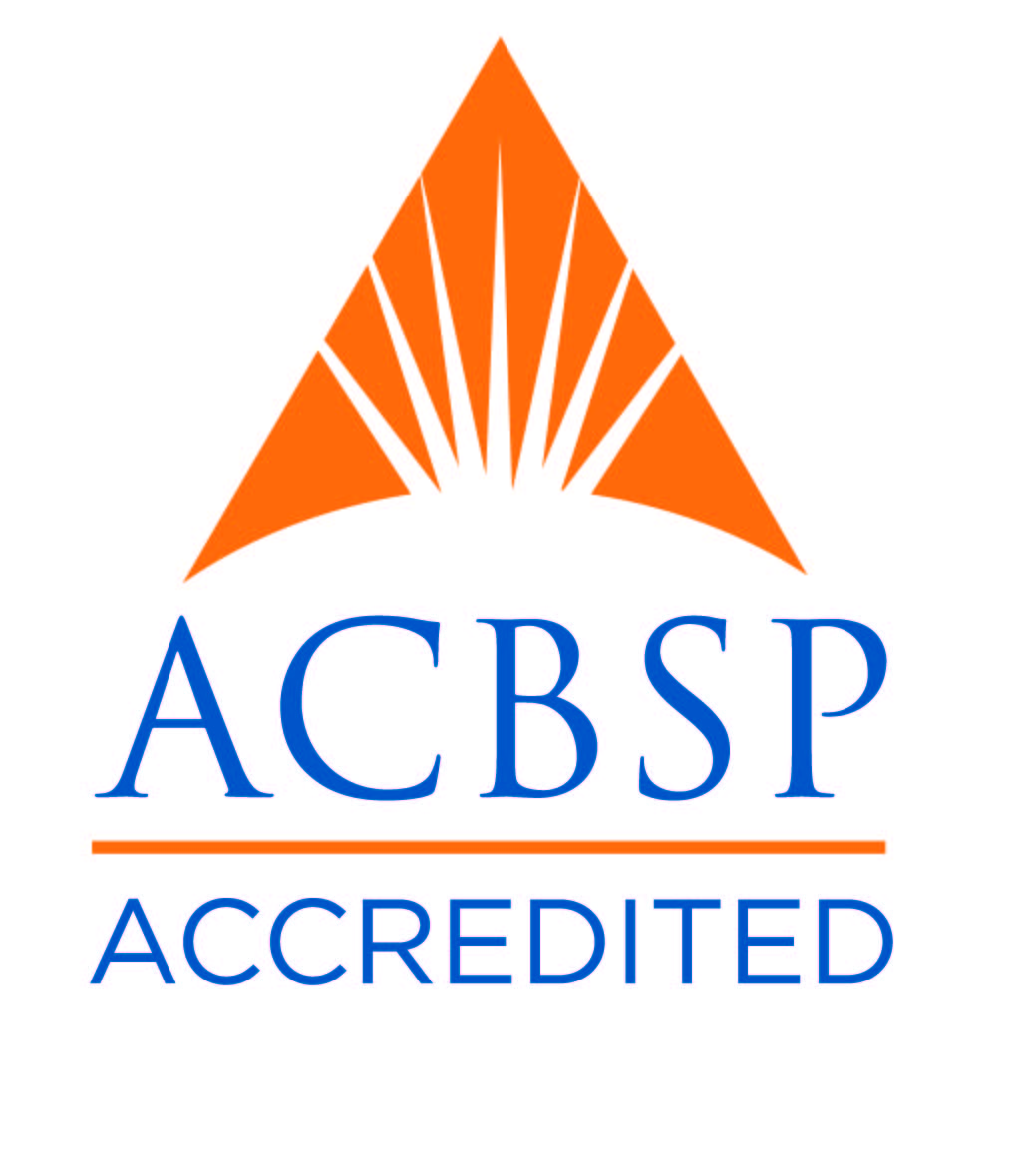 Certificate programs are not eligible for ACBSP accreditation: the post-baccalaureate certificates in Leadership and Management, Leadership in Nonprofit Management, and Risk Management are not eligible for accreditation. The Bachelor of Arts in Corporate Communication will not be accredited.
Undergraduate Programs
Women's College
For those starting in the first-year, the average time to degree completion: 3.7 years
100% graduate within 4.5 years (all graduate by fall term after expected graduation date)
80% graduate within 4 years
20% graduate a semester or more early!
For those entering as transfer students with 30 or more credits, the average time to completion: 2.6 years
100% graduate within 4 years
88% graduate within 3 years
44% graduate within 2 years
College of Adult Undergraduate Studies
For those entering with transfer credits and studying part-time, average time to degree: 4.1 years
Take as few as one course per year for as many years as you need
42% graduate within 3 years
Graduate Programs
MA in Leadership and Management
Accomplishments
13 courses: 9 core (including capstone) and 4 electives
Combines hybrid with face-to-face and online offerings
Opportunities to publish capstone project
Average time to degree: 3.25 years

68% graduate within 3 years
28% graduate within 2 years
Accomplishments
12 courses: 10 core (including capstone) and 2 electives
Primarily face-to-face, some online or hybrid
Action-oriented capstone
Average time to degree: 2.8 years

77% graduate within 3 years
49% graduate within 2 years