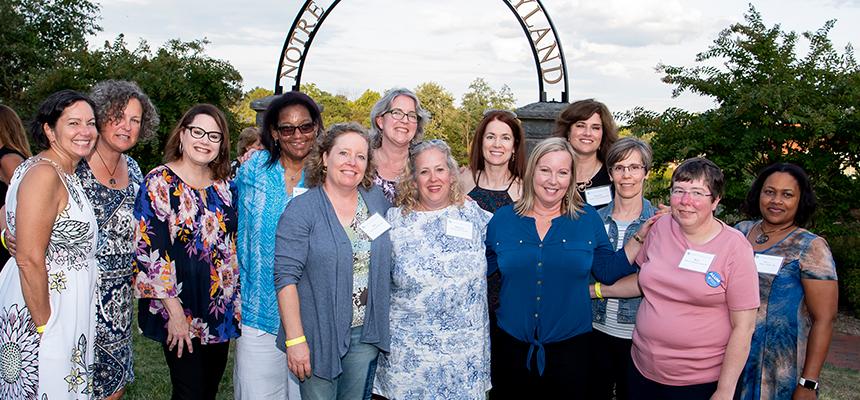 Thank you!
Virtual Reunion 2020 was a terrific opportunity to see friends and classmates across the miles. Thank you to the 260 alumnae and alumni who registered for the program. Your participation made all the difference!
Videos Shown During Virtual Reunion
The recording of the Reunion Mass with Montrose Society Appreciation is now available on YouTube.
Reunion Giving
Giving is a significant part of "showing up" at Reunion. Why? Because the more individuals who support Notre Dame financially, the higher our community's chances are of receiving grants, showing the strength of our alumnae and alumni community to perspective students, and overall, supporting current students' needs. We share in a friendly giving competition each year. The 2020 winners were announced during the virtual Alumnae and Alumni Award Presentations on Saturday, October 10. Congratulations to the class of 1970, celebrating their 50th Reunion. The class swept the awards!
2020 Winners
Highest Class Gift Total: Class of 1970
Highest Gift Participation Rate: Class of 1970
Largest Number of Reunion Attendees: Class of 1970