The Bulletin is published every month for faculty, staff, and students.
---
June 2020 Contents
NDMU News
NDMU for Equality, Equity and Justice
Our NDMU campus community has joined together to help support and speak on our role in promoting equality, equity, and justice in our nation and global community. Several NDMU departments and student groups are devoting their time to develop a wide range of programming to help engage our campus community in conversations, meditations, and education to support our mission of building inclusive communities. If you are looking for ways to engage in this programming, head over to our NDMU for Equality, Equity and Justice page to find out more.
The first event is happening on Friday, June 5, 2020, at 6:00 p.m. hosted by the Art Therapy and Philosophy departments. The event called "Making Space for What Is Needed" is free to all, but pre-registration is required.
NDMU Student Awarded Prestigious Newman Civic Fellowship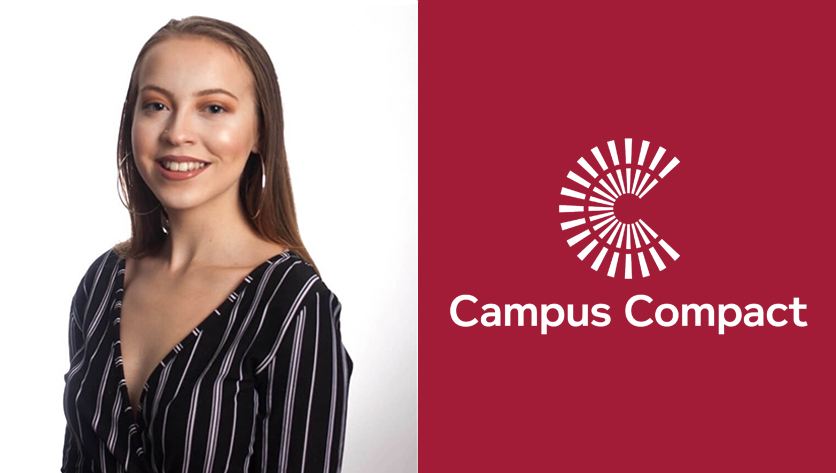 Jolisse Gray '23 will represent NDMU as the University's first-ever recipient of the Newman Civic Fellowship for the 2020-2021 academic year. An international relations and political science double major, Jolisse is a passionate student leader invested in advancing the voices and stories of those of Latin American descent. She is a rising sophomore and a member of NDMU's United Nations Club, Model Organization of American States (MOAS), and a Morrissy Honor student. There are 16 fellows in the Newman Civic Fellow program next year and come from colleges and universities in Delaware, District of Columbia and Maryland. Find out more about the Newman Civic Fellow program and what this opportunity means to Jolisse.
Facemask Initiative: Second Day of Action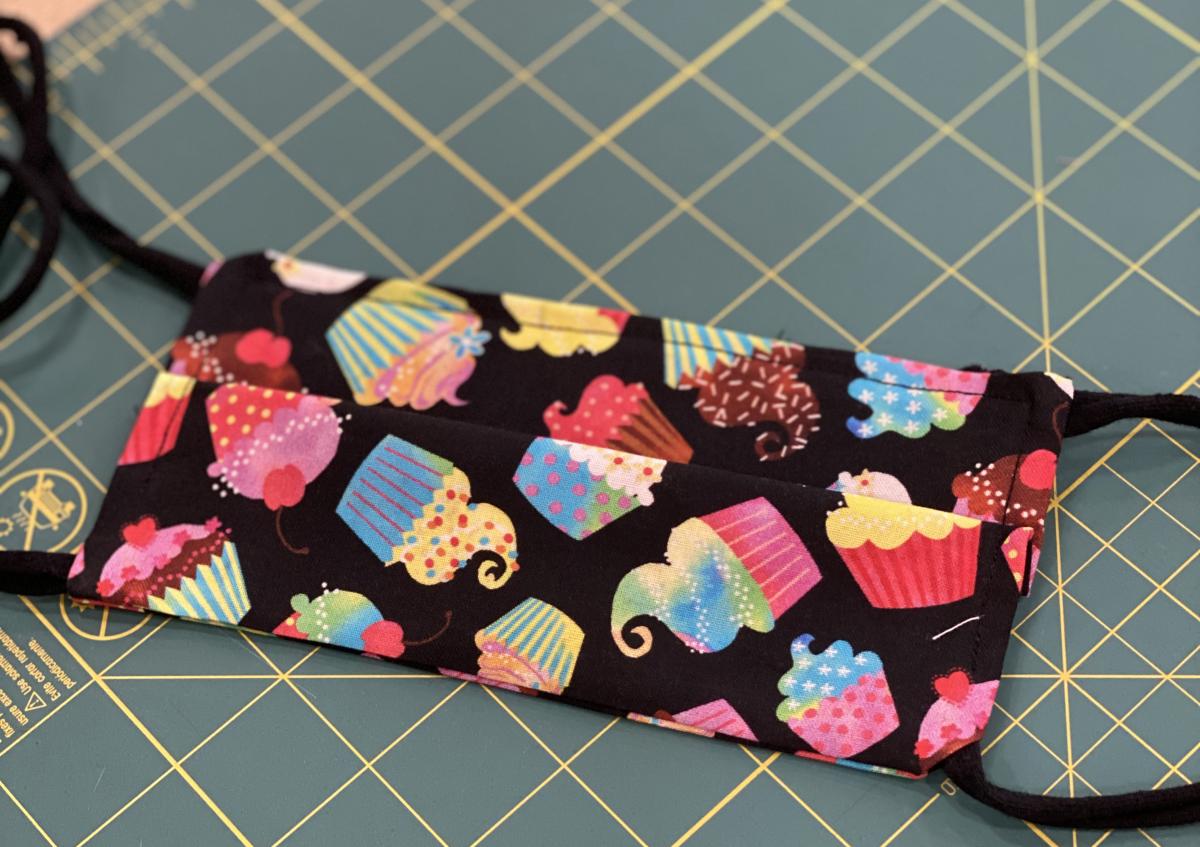 On Saturday, June 6, the NDMU Facemask Initiative meets again to continue creating facemasks for the NDMU campus community. In their second #DayofAction, the Initiative is collecting the masks that members created at home, while also sewing more using NDMU fabric. If you would like to help sew NDMU facemasks for the community at home, fabric can be picked up from campus on Saturday. To sign up to pick up fabric on Saturday, please contact Catherine Subrizi to register for a pick-up time to allow for social distancing protocols. Drop off of masks made at home will be arranged at a later date. If you would like to join the Facemask Initiative or would like to see how you can help, please reach out to Suzan Harkness, Associate Vice President for Academic Affairs & Assessment for more information.
Congratulations Class of 2020 Signs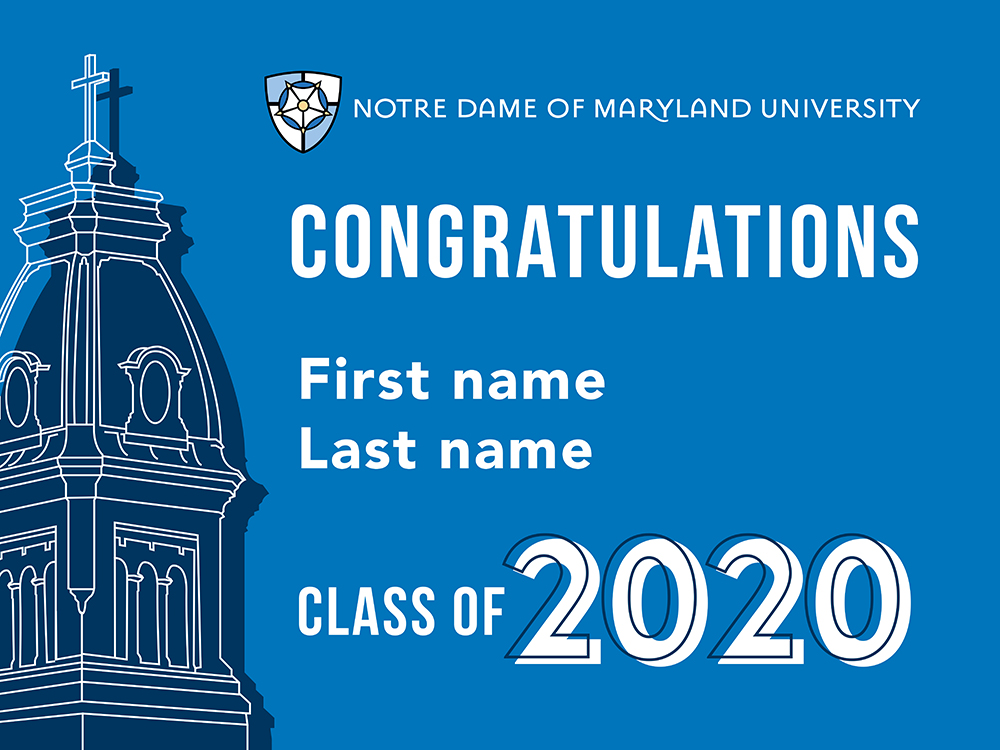 Class of 2020 celebratory signs! Print out your sign at home or send them to a local printer. Select PDFs can be customized using Adobe Acrobat Pro or DC. Hang your sign in your window or get them printed as a lawn sign, the opportunities are endless. Congratulations Class of 2020!
NDMU Fall 2020 Semester Plans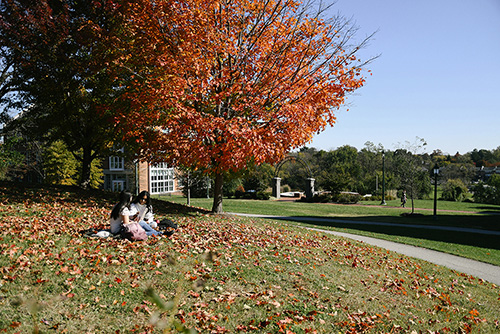 NDMU is planning to open campus in August to begin the Fall 2020 semester for in-person, face-to-face classes and housing. The University transitioned to all remote learning in March of 2020, in response to safety concerns related to COVID-19. The University announced it is making plans to re-open campus to its full capacity while following strict social distancing protocol and all local, state and federal restrictions and health guidelines.
COVID-19: When Social Media Becomes our Social Life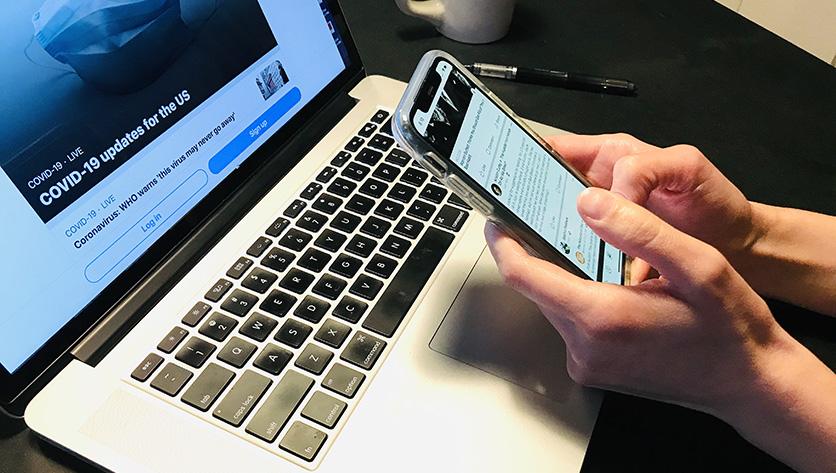 Dr. Maria Mouratidis and Assistant Professor Britt Christensen share their expertise on the effects of social media now that in recent months it has become for many, our social life. Learning how to cope, distance, and process what we are reading when there is 24/7 access is an undertaking. Find out what our experts suggest to improve our relationship with social media and how we are using it.
When Your Big Plans Change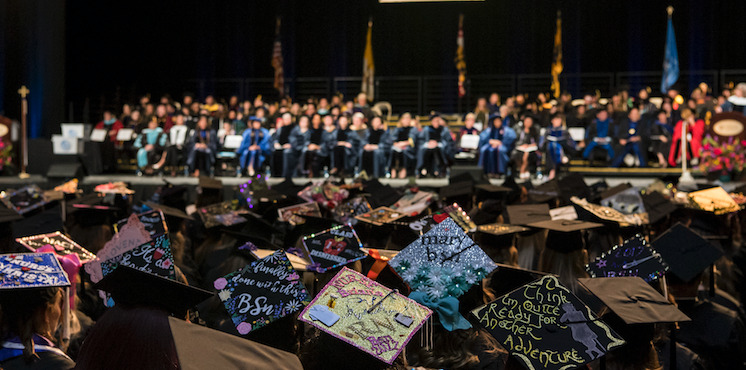 Spring is generally the time when students and families look to celebrate some of life's major milestones, but the COVID-19 pandemic has caused many to adapt and look for new ways to commemorate these occasions. In our feature When Traditions and Big Plans Change Due to COVID-19, How Do We Deal?, psychology professor and department chair, Dr. Maria Mouratidis, shared her insight on how to adjust and look to celebrate some of these grand accomplishments in today's world. Although these moments cannot be celebrated in conventional ways, how we choose to cope with these changing times can present new opportunities for growth and creativity. What unique ways have you found to honor your most recent achievements with family and friends?
Summer Incentives
There is still time to register for summer. While full-term and Summer I classes have already started, Summer II classes run from July 6 – August 7. Summer Incentives are still active for Summer II classes. Incentives include a waived registration fee ​as well as discounts for select programs. Some limitations and exemptions apply. Find out more ​details and see which programs qualify.
---
Career Center
Baltimore's largest career fair for college students and alums is Friday, June 19 from 10:00 am – 2:00 pm. This year, it's VIRTUAL. Students from fifteen local colleges and universities, including NDMU, can meet companies who are hiring and apply to open roles. Register and receive instructions below:
The Career Center's website has been newly refreshed with up-to-date content. Learn about the latest recruiting methods used by employers and how a good interview performance has changed. Use tools that automatically evaluate and score a resume's impact and presentation. Find sources of occupational information for class assignments.
---
Auxiliary & Conference Services
Cooking with SAGE: Summer Edition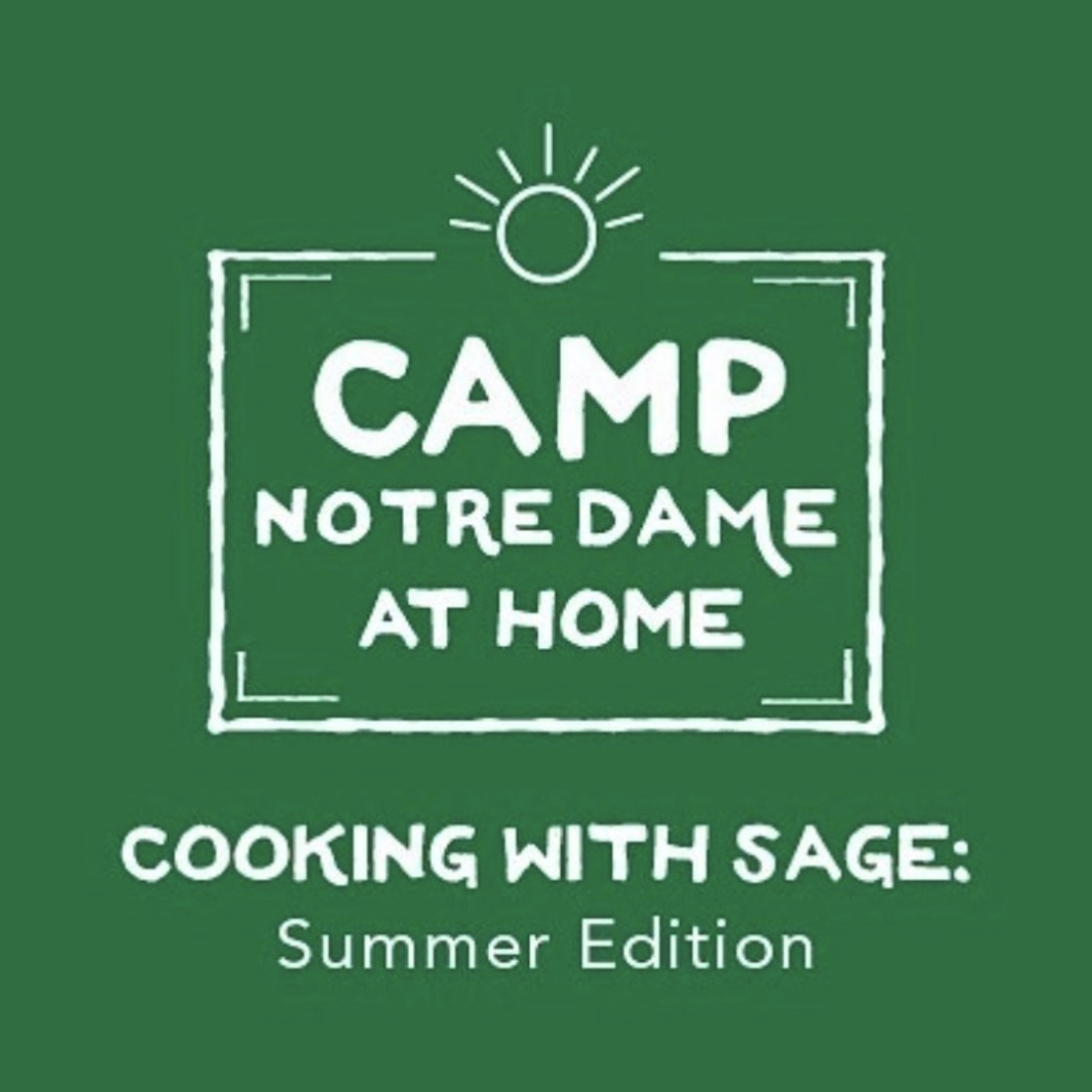 The Camp Notre Dame & SAGE Dining teams have joined forces to bring you a virtual cooking camp this summer! Cooking with SAGE is a fun opportunity for campers and families to come together in the kitchen and learn new recipes and cooking techniques during daily LIVE sessions with a SAGE chef! Each of the nine-week sessions will focus on a different topic – from pizza dough and cake decorating to pierogis and gnocchi – your camper will walk away with new knowledge and skills.
Select which weeks you'd like your camper and family to join in on LIVE cooking classes. Classes are held Monday-Friday at 10:00 a.m. NDMU faculty/staff/students can sign up for $25/session with the discount code: NDMUcooks25
Session 1: Pizza Dough How-To (June 15 – June 19)
Session 2: Dumplings & Egg Rolls Dipping Fun! (June 22 – June 26)
Session 3: Cake Decorating Galore! (June 29 – July 3)
Session 4: Sushi Date (July 6 – July 10)
Session 5: Gnocchi Creations (July 13 – July 17)
Session 6: Cupcakes Fun (July 20 – July 24)
Session 7: Naan & Falafel for Everyone! (July 27 – July 31)
Session 8: Fruity & Delicious Hand Pies (August 3 – August 7)
Session 9: Pierogis (August 10 – August 14)
For more information on Cooking with SAGE: Summer Edition, head on over to our webpage:
Camp Notre Dame at Home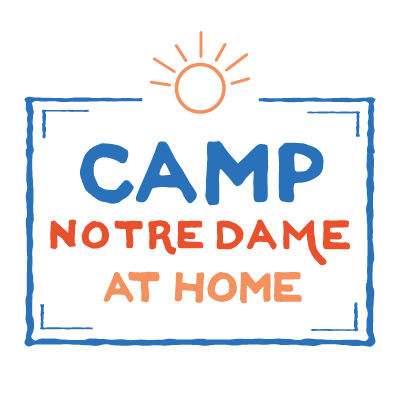 The energy and smiles our camps bring to campus over the summer months will be missed! However, our Conference Services team has been working on new programming to engage kids and campers virtually, and has launched Camp Notre Dame at Home. This 'experience box' will bring the excitement and adventure of Camp Notre Dame to your home with hands-on projects, access to pre-recorded content and daily LIVE sessions. Session 1 is currently sold out, but we are still taking orders for Sessions 2, 3 and 4. Purchase your box.
We have a special discount code for the NDMU community for the Camp Notre Dame at Home experience box: use the code 'athome10off' for $10.00 off each session.
If you have any questions regarding scheduling, refunds or Camp Notre Dame at Home, please email events@ndm.edu.
---
Library
LNDL Book Club
The LNDL Book Club will meet on Tuesday, June 24th at 7:00 p.m. We will discuss Colson Whitehead's essay, The Match, which was adapted from his novel the Nickel Boys. This essay is available through the Library and online. Please register to receive the Zoom link.
Library Services and Resources for Faculty
Library staff are working remotely to help you plan your summer and fall courses. Do you have questions about returning library books, planning and scheduling librarian-led assignment-based instruction for your course, or requesting items for purchase? Check out the contact guide in the spotlight section of the Library's website for more information on who to contact for library questions.
---
Athletics
---
News by School
School of Arts, Sciences, and Business
School News
The Art Therapy Program is hosting an event on June 5 entitled "Making Space for What Is Needed." In the free online event, bring your creativity and a journal, art materials, fiber-work, poetry, photographs or other tools. See the event for more details. Registration is required but is free to join.
Dr. Heather Carpenter's book Teaching Nonprofit Management [co-edited with Karabi Bezboruah] will be released on April 24. The peer-reviewed edited volume provides strategies and practices for teaching nonprofit management theories and concepts in the context of the undergraduate, graduate, and online classroom environments.
The publisher Edward Elgar has provided three open access chapters to support faculty who are transitioning to remote learning.
Fatima Karkoub was awarded the Pre-Medical Leadership in Education Award by the American Medical Women's Association on April 28 on a virtual conference held by the AMWA. She was also awarded a position in Neuroscience undergraduate research at the Johns Hopkins Medical Center.
School of Education
School News
Ryan Schaaf, Associate Professor of Educational Technology, presented an online webinar hosted by EdChat Interactive based on his self-published guide Learning With Digital Games: A Guide for Educators and Parents during the COVID-19 Crisis. The webinar was attended by over 80 participants that explored learning games to use with children during Stay-At-Home protocols. If anyone in the Notre Dame of Maryland University community is interested, you may also access this resource for free.
Dr. Evelyn Spratt nominated Ryan's IDS 374 Gaming and Society course syllabus to the National Collegiate Honors Council (NCHC) as a model honors course. It has been selected as an outstanding course syllabus and will be posted on the NCHC website as a junior/senior-level Arts & Humanities course. It was selected in large measure because of the importance of Mr. Schaaf's topic and its relevance to honors students, especially the assignments that are included therein.
NDMU formally partners with 17 public PDS schools across 4 different school systems to develop teacher interns, provide professional development to school-based faculty, and support school improvement goals. Check out a few of the many accomplishments these partnerships have accomplished this year.
Victoria Gardner '21 was named the Teacher of the Month (May) at The Goddard School. Victoria is in the Early Childhood Education Program and has been teaching at The Goddard School since September. They have remained open to help the children of essential personnel. She generally is teaching 18-24 month-olds but has been teaching school-age students (K-1) since May. Congratulations Victoria!
Nakia McKinley M'20 in the Leadership in Special Education Master's program re-launched her book entitled Holy Inspirations: A Collection of Inspirational Poetry. It is available on Amazon and Kindle.
School of Nursing
School News
Ricelle Taganas '20, a medic in the Army Reserves, and two other Maryland nurses were featured in the Baltimore Sun as they served on the coronavirus frontlines in New York City. Ricelle graduated with a Bachelor of Science degree in Nursing in May 2020, earning the School of Nursing Katharine Cook Legacy Award for Leadership.
Nurses Day
On Nurses Day, we celebrated all of our NDMU nursing students, staff, and alums that continue dedicating their time to caring for the sick. To see our gallery of our frontline nurses, visit our NDMU Facebook. The gallery is updated as images are submitted.
Gibbons Glows Blue
On May 2, Gibbons tower was lit blue in honor of Healthcare Heroes Day.
School of Pharmacy
School News
The NDMU SNPhA Chapter is wrapping up their month-long initiative, Masks4Hope, to provide many homeless individuals in Baltimore with a protective resource as simple as a mask. Through June 5, they accepted handmade or surgical masks. Their goal as a chapter was to collect 300 face masks that are to be donated to Our Daily Bread, as well as other homeless shelters sponsored by the Catholic Charities of Baltimore. As of June 5, they have collected 777 masks, surpassing their 300-mask goal!

The NDMU Student National Pharmaceutical Association announced their 2020-2021 Executive Board members.
Events
June 5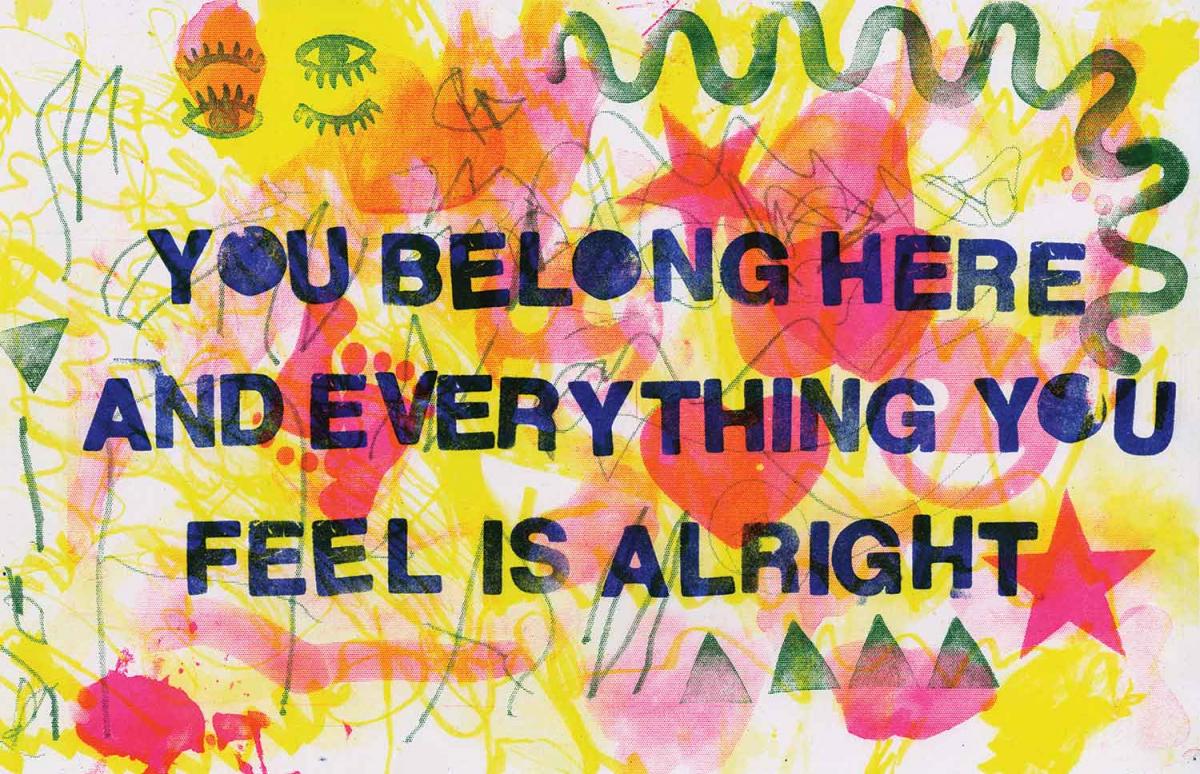 Art Therapy: Making Space for What Is Needed
---
---
June 6
NDMU Facemask Initiative: Second Day of Action
9:00 a.m. – 4:00 p.m.
---
---
June 8
Counseling Center Healing Circle
4:00 p.m. - 5:00 p.m.
Zoom (Email Amy Provan to Request Link)
---
---
June 19
Maryland Career Consortium Career Fair
10:00 a.m. – 2:00 p.m.
---
---
June 23
Just Mercy Discussion
Criminology Department
4:00 p.m.
---
---
June 24
LNDL Book Club - Colson Whitehead's essay, The Match
7:00 p.m.
---
---
October 9-11