The Bulletin is published every month for faculty, staff, and students.
---
December 2017 Contents
NDMU News​​
Coffee Cafe Coming to Gator Alley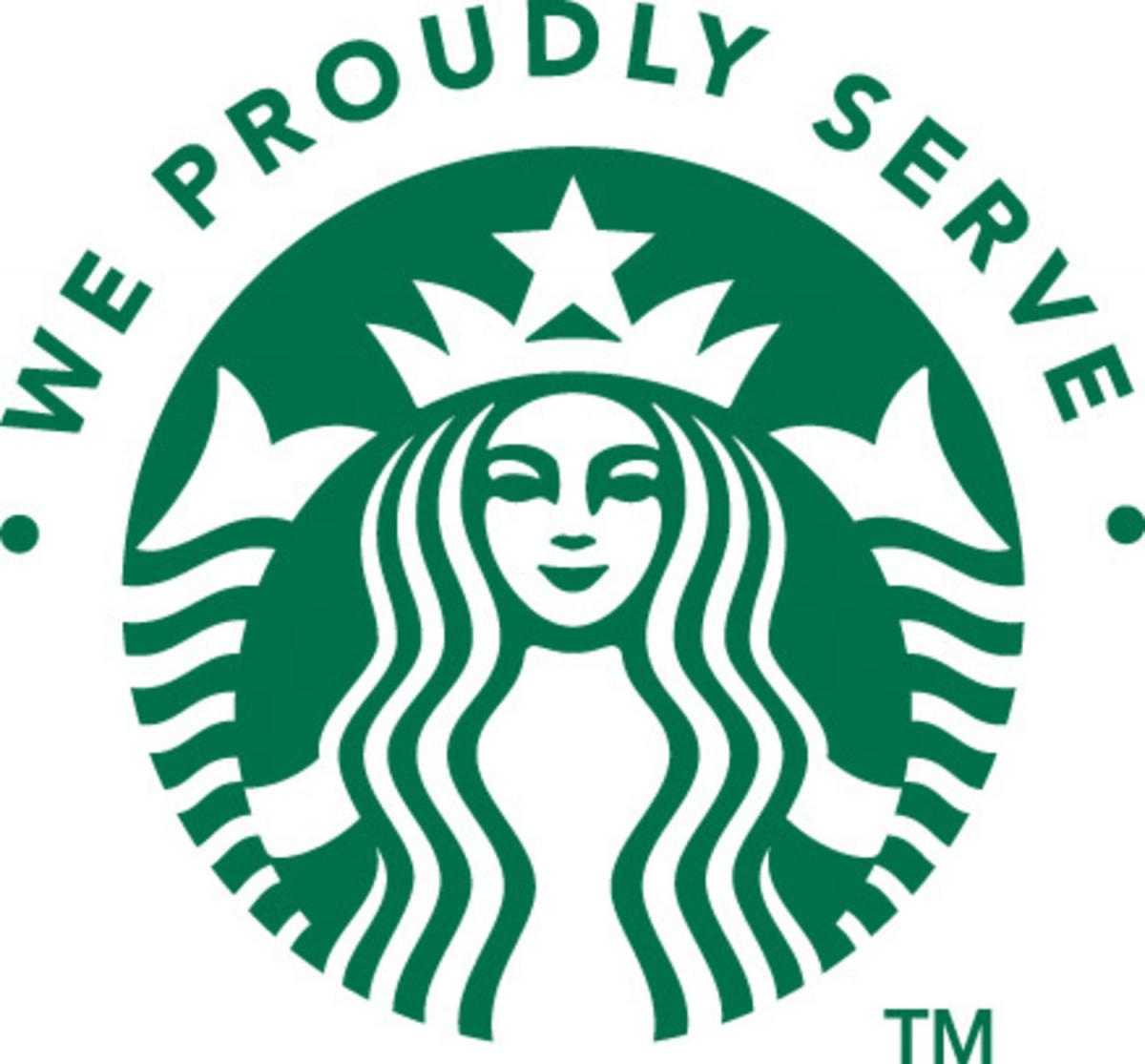 Something big is coming to Gator Alley! A new café space is planned for the lower level of Doyle Hall and completion is expected as students return to campus after winter break. The café will proudly prepare and serve the full array of Starbucks® drinks – including all coffee, latte, cappuccino, teas, Frappuccino and iced coffee drinks.
In addition to drinks, the cafe will also serve sandwiches, salads, muffins, cookies, fruit and an entire host of grab-n-go items.
As for what the space will be called? Thanks to student input, there were more than 50 suggestions submitted and now the entire campus will choose from the top three names.
The new space is sure to become a gathering spot for our community. It will be open Monday through Thursday 7:00 a.m. to 11:00 p.m., and Friday 7:00 a.m. to 5:00 p.m.
---
NDMU Partners with University of Baltimore
This month Notre Dame announced a partnership with the University of Baltimore School of Law to create a new dual-degree program that will allow Notre Dame students, who qualify, to start attending law school after their junior year.
The two universities signed a matriculation agreement where NDMU students will be able to obtain both an undergraduate degree and a Juris Doctor (J.D.) in six years, as opposed to the typical seven, saving both the cost of a full year's tuition as well as time. This agreement also creates a strong pathway for students who are interested in pursuing a degree in law. Students from any major, who meet the requirement will be eligible to gain admission.
For more information check out the news article.
---
We Are Streaming!
NDMU Radio is now streaming music 24/7.​
Station Manager, Molly Wolanski says, "We will be [streaming] a mix of all types [of programming] because we do stream 24/7. When we do not have, original programming airing our software company provides a library of indie music that airs unless we have our own content to air."​
Anyone can become a DJ/host. If you are interested, reach out to Wolanski or send the radio station an email.​
You can listen to NDMU Radio on your desktop or download the free app, TuneIn, to listen on your smart phone or tablet.​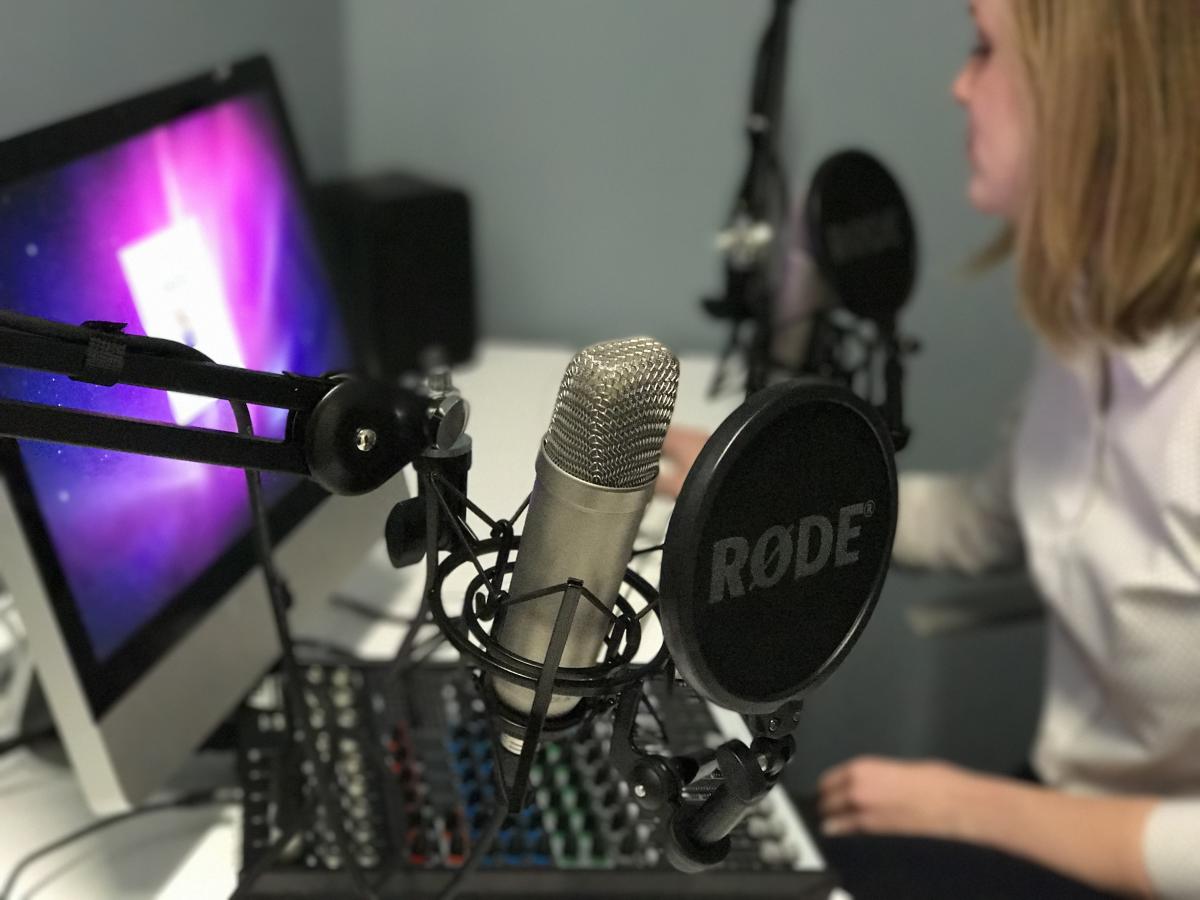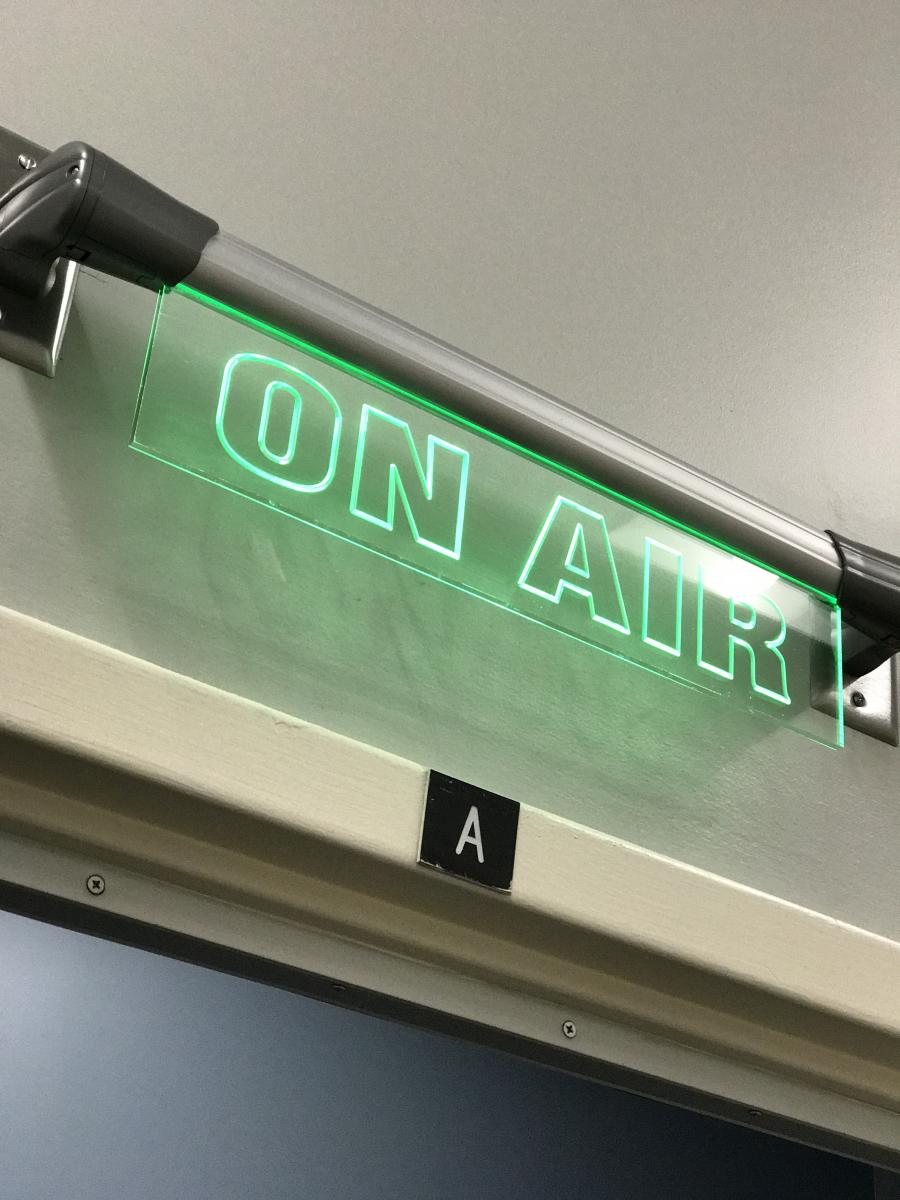 ---
Morrissy Students Participate in National Collegiate Honors Council Conference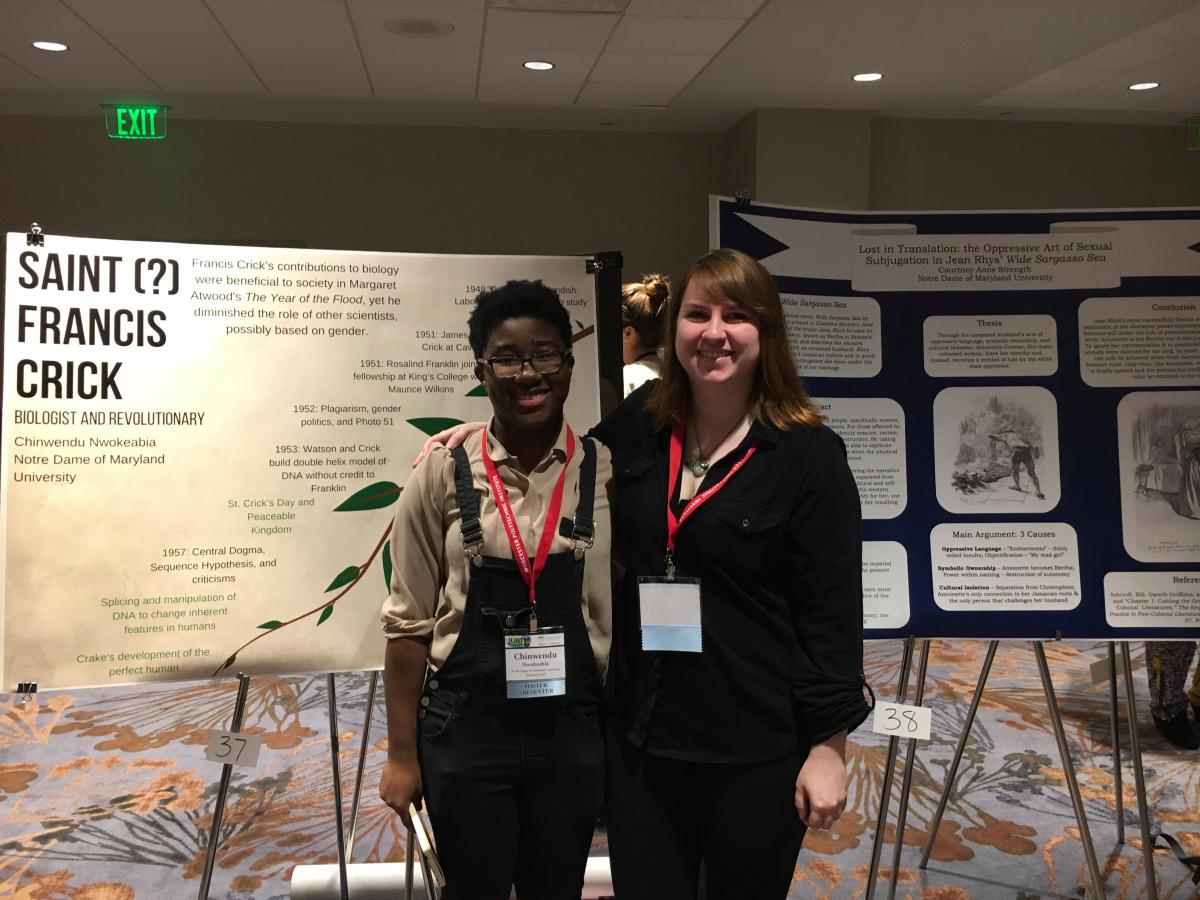 Four Morrissy honors students and Morrissy Director, Dr. Jeana DelRosso, attended the National Collegiate Honors Council Conference in Atlanta in November. Women's College Morrissy students Chinwendu Nwokeabia '19, Lorelie Soriano '17, and Courtney Strength '18 presented research posters at the Student Poster Sessions, and Micah Castelo presented original poetry at the Master Class Showcase.
---
United Nations Trip
More than a dozen students are taking part in the annual United Nations! Associate Professor Dr. Anne Henderson took 17 students to tour the United Nations on December 6 & 7. In addition, students will get the opportunity to visit both the Syria and Argentina embassies, and speak with their representatives to the United Nations.​
Students will attend a U.N. briefing on universal human rights as well as a networking event focused on women's global empowerment for young activist.​​
---
Annual Tree Trimming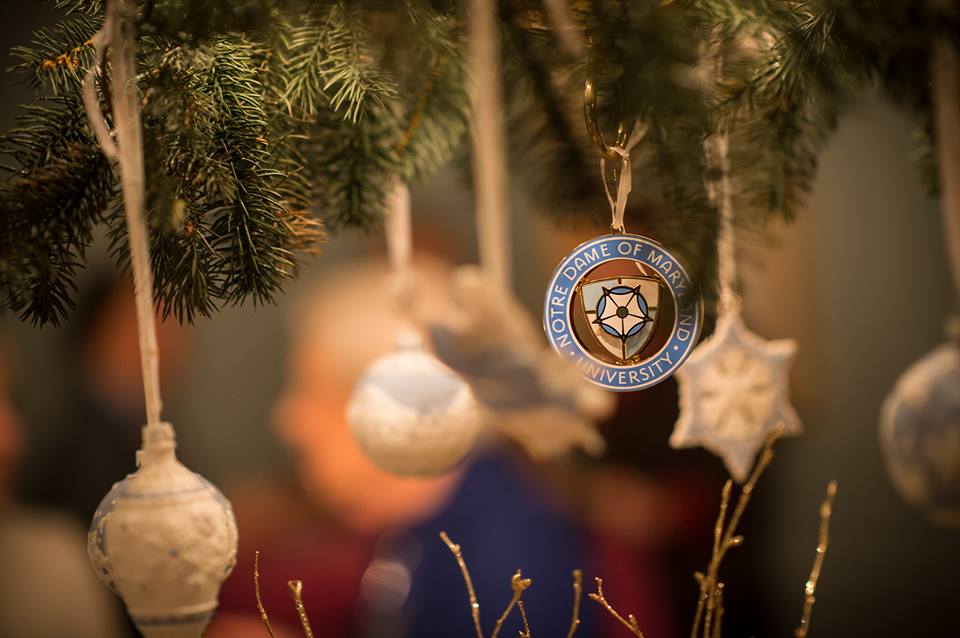 Notre Dame's beloved Christmas Celebrations are set for December 8, beginning at 4:30 p.m. The annual celebration kicks off with a tree trimming outside of the Registrar's Office and then moves to Marikle Chapel for a Candlelight Advent Prayer Service (not a mass) and finally Doyle Dining Hall where faculty and staff volunteers will serve dinner to the students.
As for the most anticipated part of the night, the community will sing Christmas carols. Each table is assigned corresponding numbers for the 12 Days of Christmas and when your number is called you stand and sing your verse.​
The event will close with the lighting of the Merrick Tower Christmas Tree and closing carol by the Peace Pole. These festivities are the perfect way to welcome the approaching winter break.​
---
On the Move, the Career Center's New Home
Big News! On Monday December 4, the Career Center moved office locations. The Career Center will now be located in Fourier 001. Stop by and visit they are open and are always willing to help students apply for jobs, practice interview skills, or update your resume.​
---
Renaissance Institute News
The Renaissance Institute recently held its Fall Community Outreach Program with a clothing drive for the homeless. Among the items collected - socks, gloves, scarves and hats. In all, 683 items were collected and donated to Baltimore Station - a homeless shelter for men, especially veterans, and to the Marian House - a homeless shelter for women.
In other Renaissance Institute news, four of its members have published books this year. They include:
Donna Bertling, author of Runaway Fires, a fictional story taking place during The Great Baltimore Fire
Heather Brack, author of This Country Life Old Houses and This Country Life Animal Stories
Dan Maguire, The Lateness of the Day (poetry)
Betty Nottrodt, author of Truth: The Golden Heresy
Each of the writers have participated in the Institute's Open Studio for Prose Writers.
---
Loyola Notre Dame Library News​​
New Library Website Coming Soon!
The library's redesigned mobile-friendly website will debut early 2018. The URL will remain the same. Stay tuned for more! If you have any questions in the meantime, please feel free to email the Library or call 410.617.6802.​
Reminder to Update Library Links Prior to March 1, 2018
As you know, the Library transitioned to a new log in system over the summer in order to allow you to use your university login to access library resources from off-campus. As a result of this change links to most library resources (ebooks, databases, articles, streaming media) were updated to point to the new login system. ​
The old login system has been left running to allow faculty time to update any of the old links (links that begin http://ezp.lndlibrary.org) they may have posted inside of Moodle/Joule, course assignments, or syllabi. As of March 1, 2018 the old login system will no longer be available, and any links that haven't been updated will no longer work.​
The library has created the following guide to walk you through updating your existing links.
As we recognize this change may cause a significant impact for some faculty, the library is also offering assistance in updating links. To request assistance updating your links please fill out this form and a librarian will be assigned to help you.
---
News by School
School of Arts, Sciences, and Business
Faculty News
Good news for communications professor, Dr. Pamela O'Brien. She recently had a post published on Animation 2.0. This is Dr. O'Brien's first published piece with Animations 2.0. The piece highlights the 75th anniversary of Walt Disney's Snow White and the Seven Dwarfs. Dr. Obrien's piece titled Dwarfland: The Premier of Snow White and the Seven Dwarfs is the first posted research piece and will stay up until the beginning of January.​
Snow White and the Seven Dwarfs was the first animated feature film. Dr. O'Brien has been studying animation and in particular Disney animation for more than 25 years. Dr. O'Brien's research captures the success and gives insight on the risk Walt Disney took when changing endeavors. After the movie's success Dwarfland was created in front of Carthay Circle Theatre; which let the audience see artwork from the movie and meet the Dwarfs.​
Throughout her research, it is showcased that Snow White helped improve Walt Disney's company as well as the theatre companies who were still hit by the effects of the Great Depression, by providing record-breaking sales and outstanding reviews. Dr. O'Brien's piece highlights how the animated film changed the way people view Disney. ​
On November 15, 2017 Heather Carpenter was elected to the Board of Directors of the Nonprofit Academic Centers Council (NACC). NACC is an international membership association comprised of academic centers or programs at accredited colleges and universities that focus on the study of nonprofit/nongovernmental organizations, voluntary action, and/or philanthropy. http://www.nonprofit-academic-centers-council.org/
---
Student Accomplishments
Master of Arts in Leadership and Management graduate Kristyn Bird Hayman, associate professor Beth Jones, and professor Ademar Bechtold recently published "HBO NOW: Watch Out, Netflix!" in the Journal of Case Studies, vol. 35, issue 2. The publication began as Kristyn's strategy capstone project in her master's program and evolved into a collaborative, full-fledged, published case with an extensive teaching note.
Jones, E. H., Bechtold, A., & Hayman, K. (2017). HBO NOW: Watch Out, Netflix! Journal of Case Studies, 35(2), 37-43.​
School of Education
Faculty Accomplishments
Ryan L. Schaaf, Assistant Professor of Educational Technology, is teaming up with edCircuit to publish a web series based off his award-winning book, Reinventing Learning for the Always-On Generation: Strategies and Apps That Work. This 12-part series will provide a comprehensive profile of nine core learning attributes of the digital generations, and the core teaching, learning, and assessment strategies that can be used to appeal to their digital lifestyle and learning preferences.​
Here are links to the first two articles:
Reinventing Learning for the Always-On Generation Series
Part 1: Why are kids different today?
Part 2: The Nine Core Learning Attributes of the Digital Generations: A Primer
Sr. Mary Fitzgerald presented at the Fall NCEA Catholic Leadership Summit and Academy held in Phoenix, Arizona on October 25. Her topic, Lay Ecclesial Ministry Formation for Administrators of Catholic Schools, investigated the call of Baptism to ecclesial ministry for both cleric and lay persons. She utilized Thomas Groome'sShared Christian Praxisfive step/movement approach to help participants self-assess their needs for professional development in faith and spirituality.
NDMU graduates presented with Professor Kelly Bull at the National Council of Teachers of English conference in November. April Wagner, MA TESOL, and Erin Sullivan, PhD, collaborated with Dr. Bull to present Language, Culture, and Literacy with Syrian Refugees.
Student Accomplishments
Congratulations to our fall 2017 recipients of the Hattie Strong Scholarship. Each teacher intern will receive $5,000 to help defray the cost of their college expenses. The award winners are:
Ariel Palmisano - a Women's College student seeking certification in special education;
Megan Sheppard - a Graduate Education Intern who hopes to be dual certified in special education and secondary social studies;
Gustavo Coronado - a College of Adult Undergraduate Studies student seeking to be an early childhood education and special education certified teacher.
Doctoral candidate, Travis Reyes, presented Culture, Family, and Identity in Young Adult Literature with Professor Bull at the National Council of Teachers of English conference. Travis also welcomed keynote speaker, Benjamin Alire Saenz, by translating and sharing a poem of Saenz's into Spanish.​
School of Pharmacy
Student News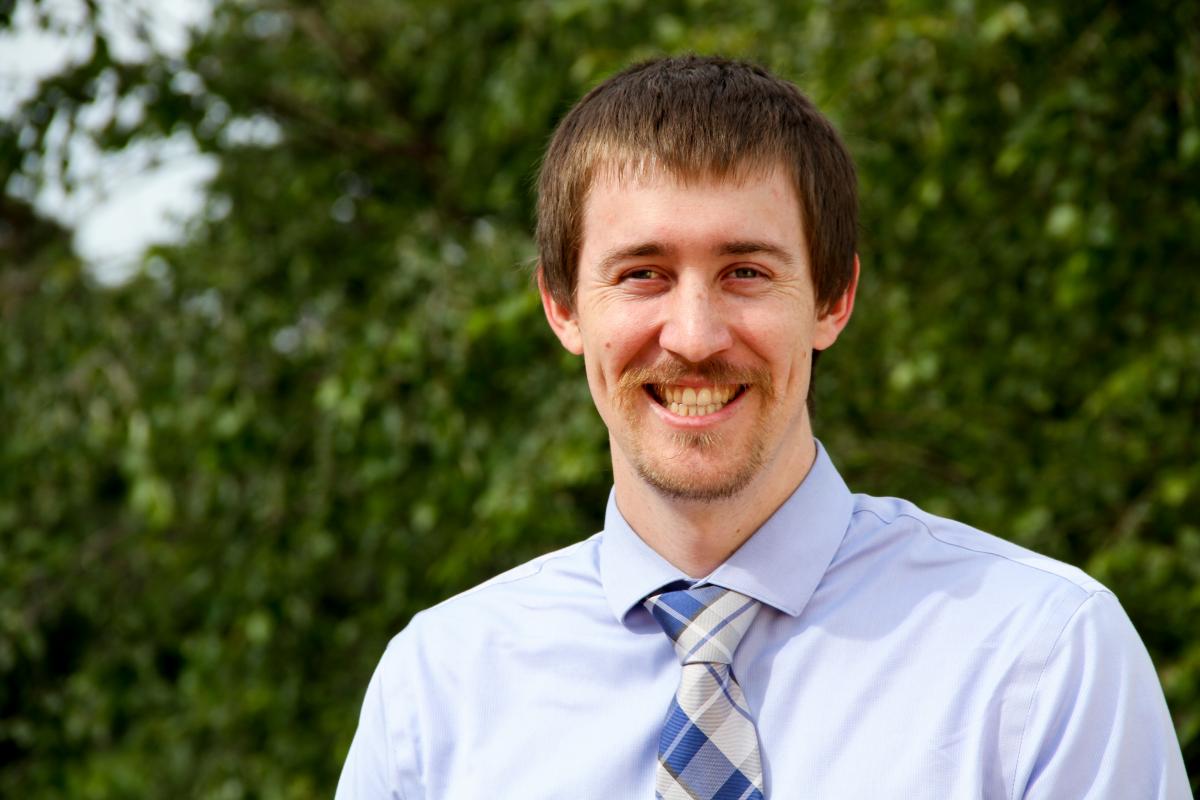 Kyle Gundlach – is the recipient of the National Community Pharmacists Association Foundation Presidential Scholarship. As a recipient of this scholarship, Kyle demonstrated a strong interest in independent pharmacy practice, leadership qualities and accomplishments, involvement in extracurricular activities and academic achievement. The scholarship will be awarded during the annual conference in October.
---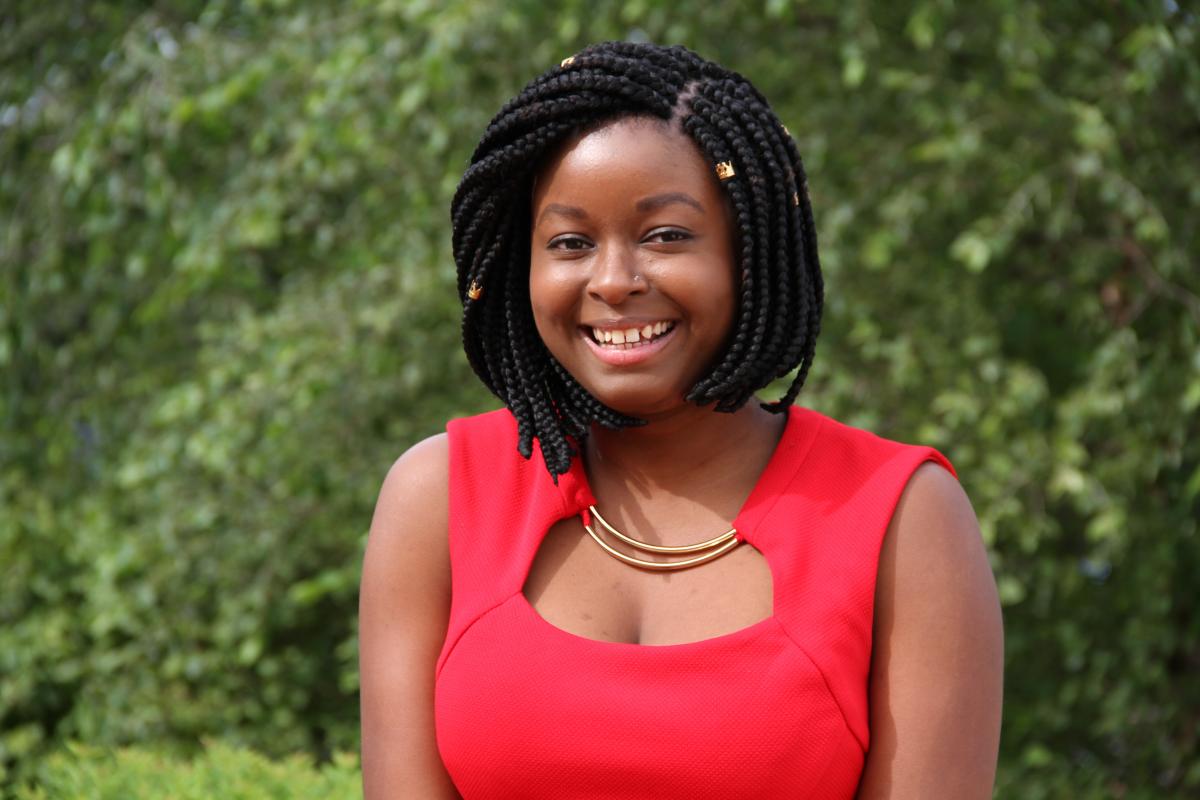 Michtta Andre – was selected as one of only nine Senior COSTEP trainee by the Public Health Service from across the country. She will be commissioned now as an Ensign while she is a student. Upon graduation, she will be a commissioned officer and has been assigned to the Federal Bureau of Prisons.
Upcoming Events
Now through December 11
Spectrum Christmas Clothing Drive
Boxes will be dispersed throughout campus including the lobby of Knott Science Center, Gibbons Hall, Fourier Hall, and Meletia & Doyle Halls.​
---
December 8
NDMU Christmas Celebration (see above for more information)
4:30 p.m. - Annual Tree Trim, Gibbons Hall, First Floor Lobby(outside Registrar's Office)
5 p.m. – Candlelight Advent Payer Service (not a mass), Marikle Chapel
6 p.m. - Christmas Dinner​, Doyle Dining Hall
Merrick Tower Lighting following conclusion of dinner
Last Day for Society of Women Engineers Adopt-a-Family
MBK Lobby​
---
December 8
Basketball vs. Penn State York​
---
December 11
Paws for Pause: Therapy dog visit for stress reduction
2-4 p.m., MBK Dance Studio​
Artists' Reception
4:30-6:30 p.m., Gormley Gallery, Fourier Hall – 2nd Floor
---
December 11 – 15
NDMU Student Art Exhibition
8:30 a.m. – 5 p.m., Gormley Gallery, Fourier Hall – 2nd Floor
This show is a salon style exhibit of work by students enrolled in Art courses this Fall semester. The exhibit includes works from the Color and Design, Painting & Drawing II, and Basic Photography classes.​
---
December 12
Late night breakfast
8-10 p.m., Doyle Dining Hall​
---
December 20
A Child's Place Caroling
10:45 a.m., Marikle Chapel​
Holiday Mass
11 a.m., Marikle Chapel​
Faculty & Staff Christmas Luncheon
Noon – 1:30 p.m., Doyle Dining Hall
Please RSVP by Friday, Dec. 15
---