The Bulletin is published every month for faculty, staff, and students.
---
January 2018 Contents
NDMU News​​
Charles J. Busta III Speaker announced
The speaker for the 2018 Charles J. Busta III Lecture in Business series has been announced. This year's lecture will feature Baltimore City Mayor Catherine E. Pugh. Prior to being elected, Mayor Pugh served in the Maryland General Assembly as both a Delegate and State Senator. Mayor Pugh's experience extends beyond the public sector: she holds an MBA from Morgan State University and has worked as a banker, business developer, editor, and more. This year's Busta Lecture series will take place in LeClerc Auditorium on February 13, at 7 p.m.
The Busta Lecture series invites speakers who are recognized as experts in their chosen fields, who have made a real difference, overcome significant obstacles, or demonstrated dramatic success. The series serves as a platform for inspiring business leaders, especially women leaders, in order to encourage creativity and personal growth. The event is free and open to the public. Registration is requested.
---
Campus Holiday Celebrations
From mashed potatoes, to chicken and turkey, to salad and everything in between, the annual holiday celebrations for students, faculty and staff were a huge success.
Students enjoyed a family style dinner, the annual tree-trimming, and they gathered to sing Christmas carols.
As for the annual staff and faculty holiday luncheon, it was about fun, food, friends and singing.
To see pictures from both events, check out Notre Dame's Flickr.​
---
Cafe Countdown
Construction is in full swing for the new café located in Gator Alley. With the existing space re-imagined as a community spot for all of NDMU and beyond, look forward to a new look as changes are made, paint goes up and the area is transformed.​
The café will "Proudly Serve Starbucks" and is scheduled to open during the early days of the spring semester. See this Q&A about the new café just in case you have some questions about exactly what what the new café will be serving. Also, a name has officially been chosen – one that was submitted and voted on by students. Stay tuned for more information on the big reveal and name.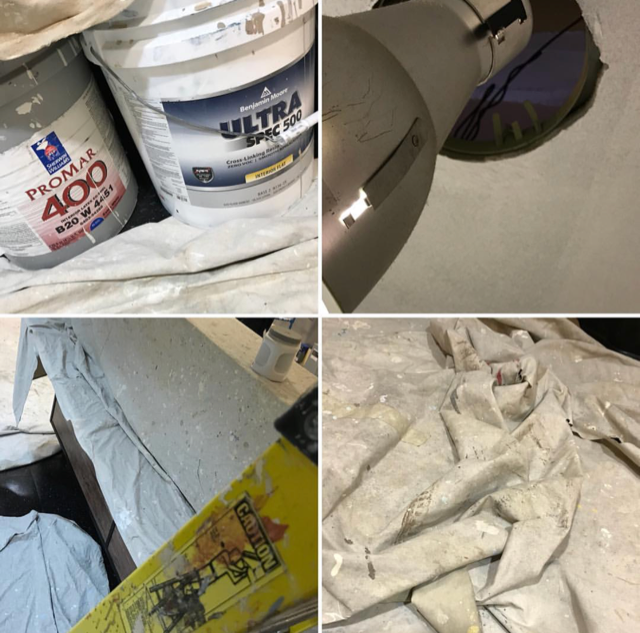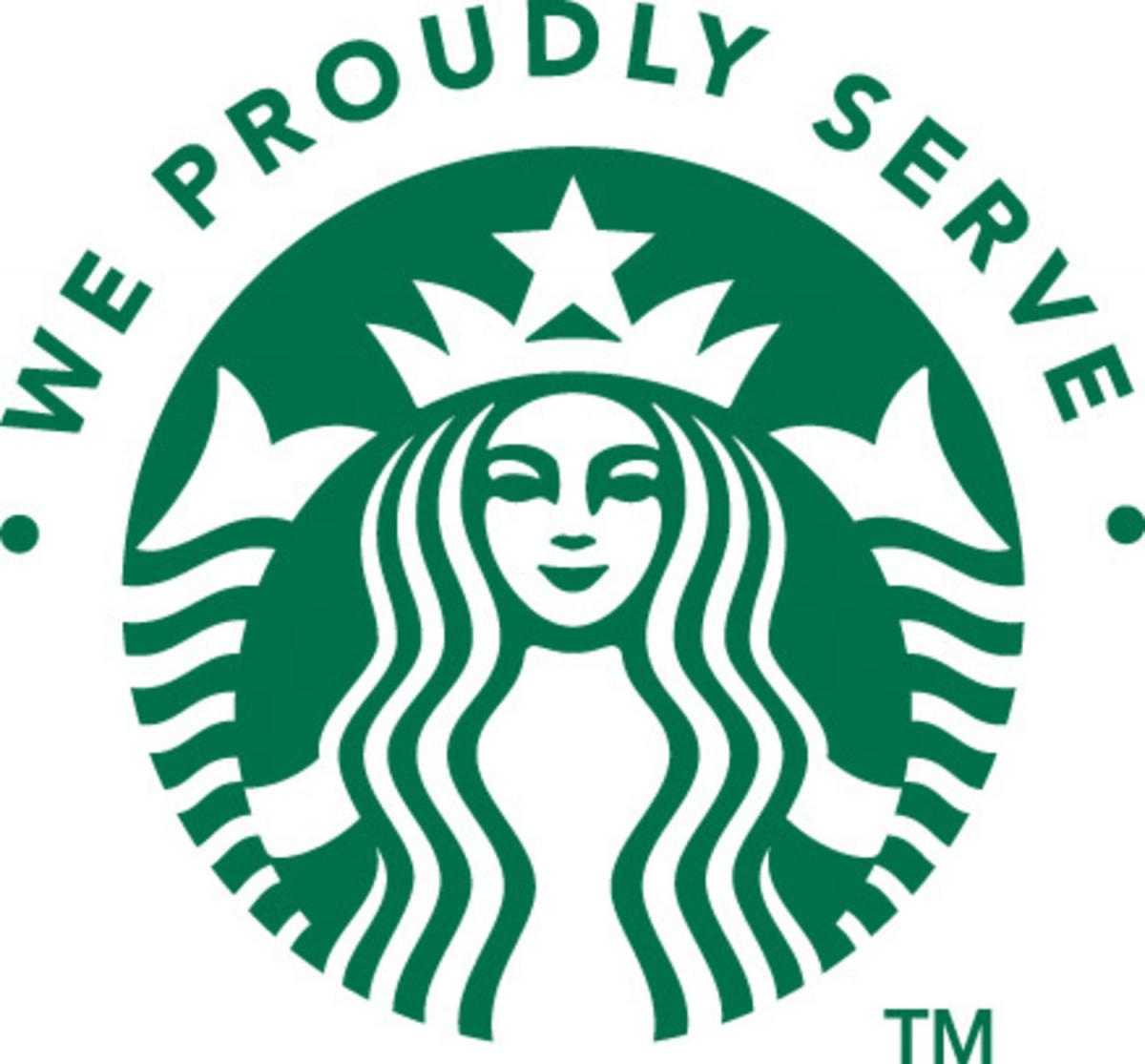 ---
Art Therapy & Hospitality
Notre Dame is launching new academic programs this spring. Last fall the University announced the launch of a Leadership in Hospitality & Event Management major. From weddings, to resort management to cruise directors and everything in between, the major focuses on leadership with a liberal arts foundation. Upon graduation, students will be prepared to enter an in-demand field at the leadership level. The program will be headed up by Assistant Professor and Program Director Gemma Wenner.
In addition, the University is kicking-off its BA/MA in Art Therapy Pathway. Notre Dame is the first university in Maryland to offer such a program and looks forward to becoming a hub for transformational education in this growing field. Art therapy will introduce concepts for one of the newest specializations within the helping professions.
---
A Child's Place Registration
A Child's Place is now accepting applications for Fall 2018, as well as early registration for Summer Camp 2018!
A Child's Place promotes each child's emotional, social, cognitive and physical development through a holistic approach. Preschool programs for 3, 4, and 5 year olds, including a State-approved kindergarten program and early kindergarten for children with fall birthdays, offer small classes in a nurturing environment where young children play, learn, and grow.
Preschool runs from September to June, while summer camp is June through mid-August.
A reminder, all NDMU faculty, staff, and students are eligible for a 25% discount on tuition. If you're an alum, you qualify for a 10% discount.
Learn more about A Child's Place or call us at 410-532-5399.​
---
Sports
New Athletic Director Named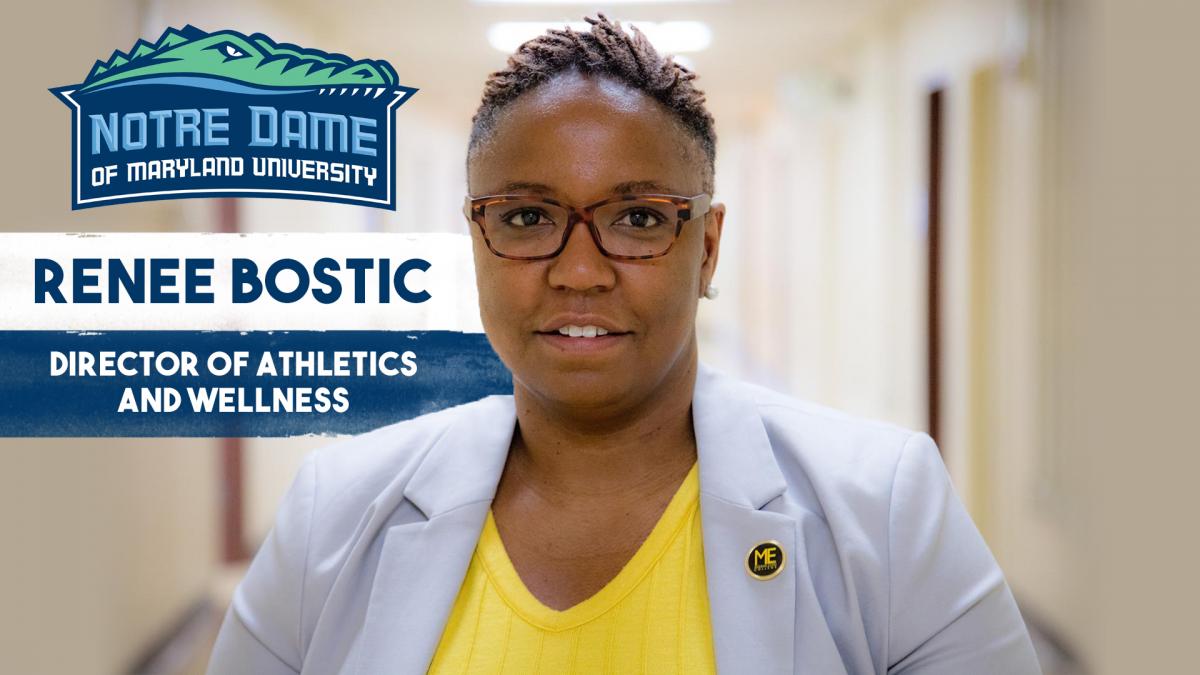 A big warm welcome to Renee Bostic who has joined the University as the new Director of Athletics and Wellness. Bostic comes to Notre Dame after spending the last five years as the Director of Athletics and Intramurals at NCAA Division III institution, Medgar Evers College in Brooklyn, New York.
Prior to her time at Medgar Evers, Bostic spent several years as a head women's basketball coach at various universities across the United States. In addition, she was a WNBA Game Scout with the Minnesota Lynx. Bostic becomes the first African American Director of Athletics in Notre Dame's most recent intercollegiate athletic history.
Adopt-A-Family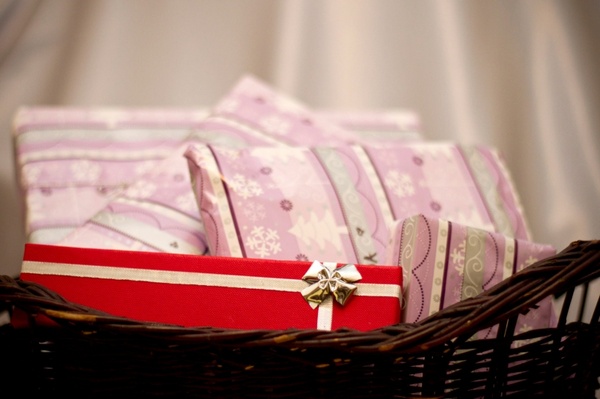 The holidays were a lot brighter for six Baltimore area families, thanks to our Student-Athlete Advisory Committee (SAAC), with help from our Bonner Leaders, Society of Women Engineers (SWE), and the entire Notre Dame campus community. It was all part of an effort to support House of Ruth Maryland and the group's annual Adopt-A-Family Program.
With help from grants acquired by the Bonner Leaders and SWE in conjunction with donations from the campus community and Campus Ministry, Notre Dame's SAAC acquired more than 50 gifts this year, including Amazon Fire Sticks, backpacks, an aquarium, and action figures.
The six families adopted this season is the most that SAAC has supported in recent years. This year's families included nine children ranging in ages from 17 months to 24 years old.
---
Loyola Notre Dame Library News​​
Copyright Crash Course
Friday, January 26, 3-4:30 pm
Loyola Notre Dame Library, Instruction Lab A
The Copyright Crash Course workshop will cover the basics of copyright law, the public domain, using materials already licensed for use either through the library or Creative Commons, and seeking copyright permissions. It will also provide information on the fair use provision in copyright law and how it can be applied to using copyrighted materials in teaching and research. Participants will work through examples to help make them feel comfortable applying fair use. For more information contact Danielle Whren Johnson, Copyright and Special Projects Librarian at dwhren@ndm.edu or 410-617-6872.
Reminder to Update Library Links Prior to March 1, 2018
As you know, the Library transitioned to a new log in system over the summer in order to allow you to use your university login to access library resources from off-campus. As a result of this change links to most library resources (ebooks, databases, articles, streaming media) were updated to point to the new login system. ​
The old login system has been left running to allow faculty time to update any of the old links (links that begin http://ezp.lndlibrary.org) they may have posted inside of Moodle/Joule, course assignments, or syllabi. As of March 1, 2018 the old login system will no longer be available, and any links that haven't been updated will no longer work.​
The library has created the following guide to walk you through updating your existing links.
As we recognize this change may cause a significant impact for some faculty, the library is also offering assistance in updating links. To request assistance updating your links please fill out this form and a librarian will be assigned to help you.
---
News by School
School of Arts, Sciences, and Business
Faculty News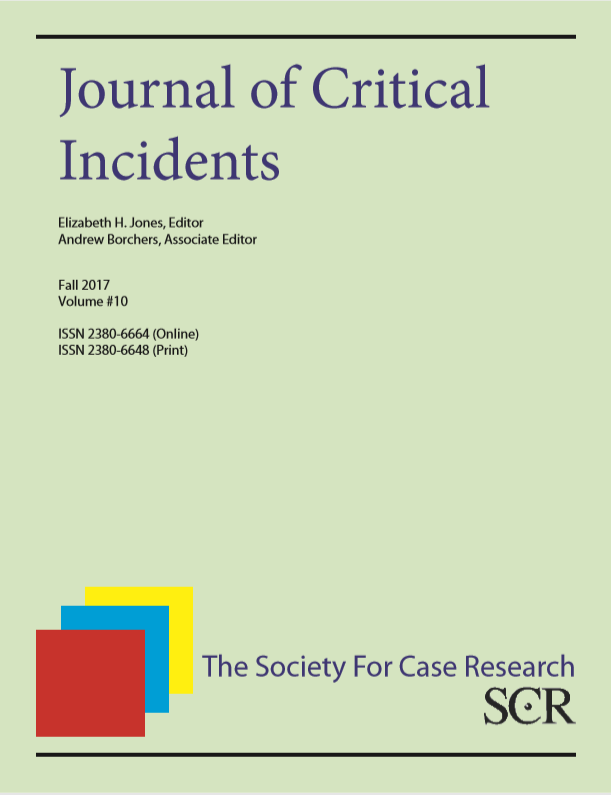 Larry Beyer and Beth Jones of the Business and Economics Department co-authored To Consign or Not to Consign? with MALM graduate Jessica Johnson. This short case was published in the fall 2017 issue of the Journal of Critical Incidents.

Associate Professor of Business Beth Jones is the editor of the Journal of Critical Incidents, a peer-reviewed publication focused on short cases across disciplines. Volume 10 was released in December 2017 and provides classroom-ready materials ranging from ethics and decision-making to organizational behavior and personal finance.​
School of Education
Faculty Accomplishments
On January 21, SOE Assistant Professor David Morrocco will perform at Villa Assumpta (6401 N. Charles Street). The Quirky January Songs, Songs with a Twist to Begin a New Year is sponsored by the Arts for Hearts Sake series. Admission is free.
The Arts for Hearts' Sake series was created by former professor Dr. Ernie Ragogini for the nuns who live at Villa Assumpta and for any other interested parties. There is usually one performance per month, by various artists, and each performance is followed by an informal gathering along with desserts. For more information about the series, contact Dr. Ragogini.​
School of Nursing
Faculty News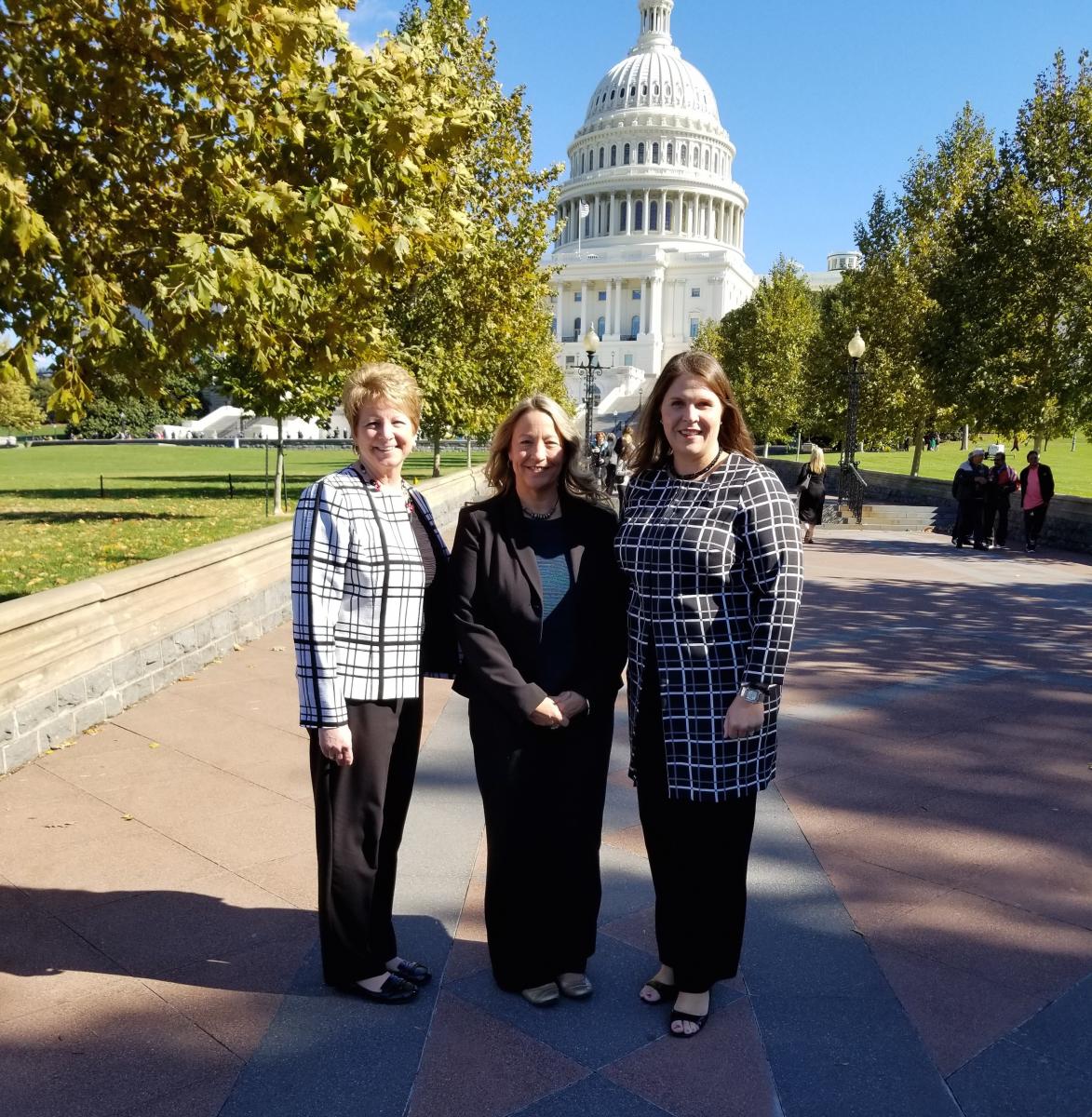 School of Nursing Dean, Kathleen Wisser just returned from the American Association of Colleges of Nursing (AACN) where she and two colleagues from University of Maryland School of Nursing, met with members of Maryland's congressional delagation. She met with the Health Policy Advisor and Legislative Correspondent in Senator Ben Cardin's office, Congressman Dutch Ruppersberger's Deputy of Staff and Congressman Elijah Cummings' Policy Advisor.
Dean Wisser was one of more than 270 deans and associate deans from all 50 states and the District of Columbia meeting with Congressional offices. The American Association of Colleges of Nursing's (AACN) Fall 2017 Advocacy Day, part of AACN's Academic Nursing Leadership Conference in Washington, D.C., had members meet with their federal legislators to connect on pressing national priorities impacting patients' health and nursing education.
School of Pharmacy
Student News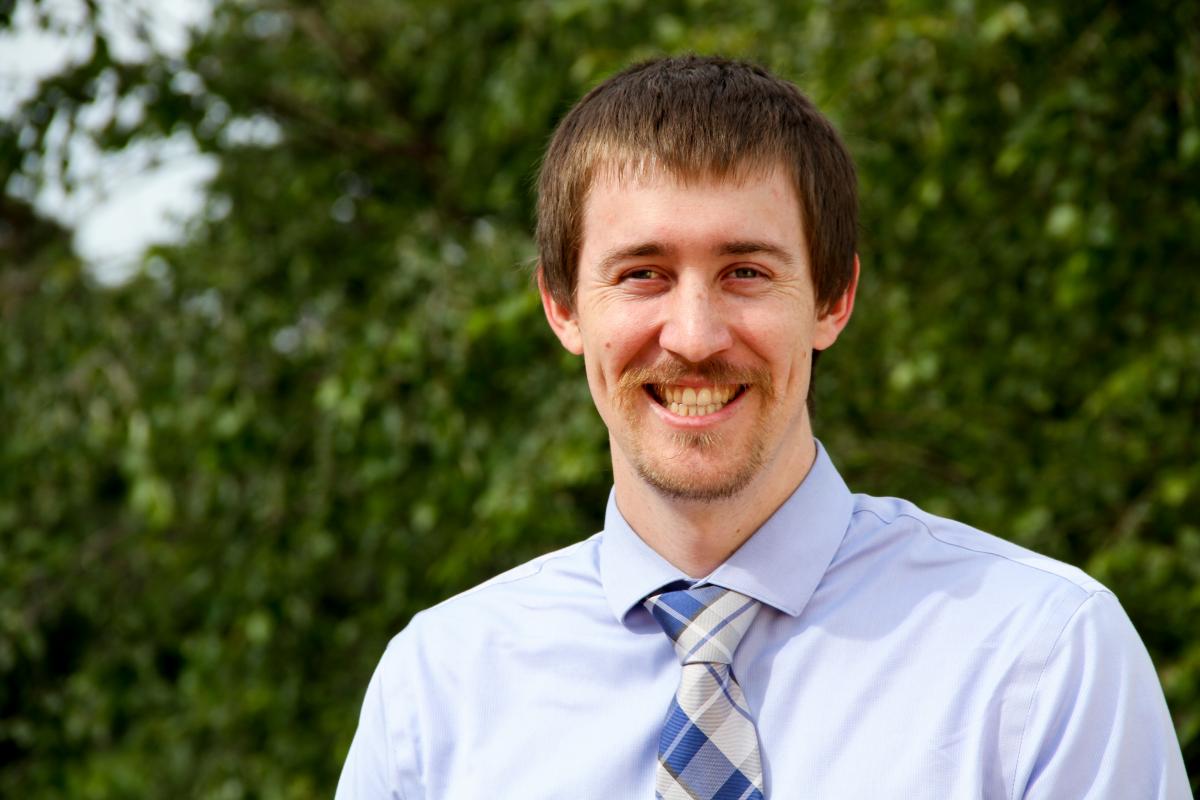 Kyle Gundlach – is the recipient of the National Community Pharmacists Association Foundation Presidential Scholarship. As a recipient of this scholarship, Kyle demonstrated a strong interest in independent pharmacy practice, leadership qualities and accomplishments, involvement in extracurricular activities and academic achievement. The scholarship will be awarded during the annual conference in October.
---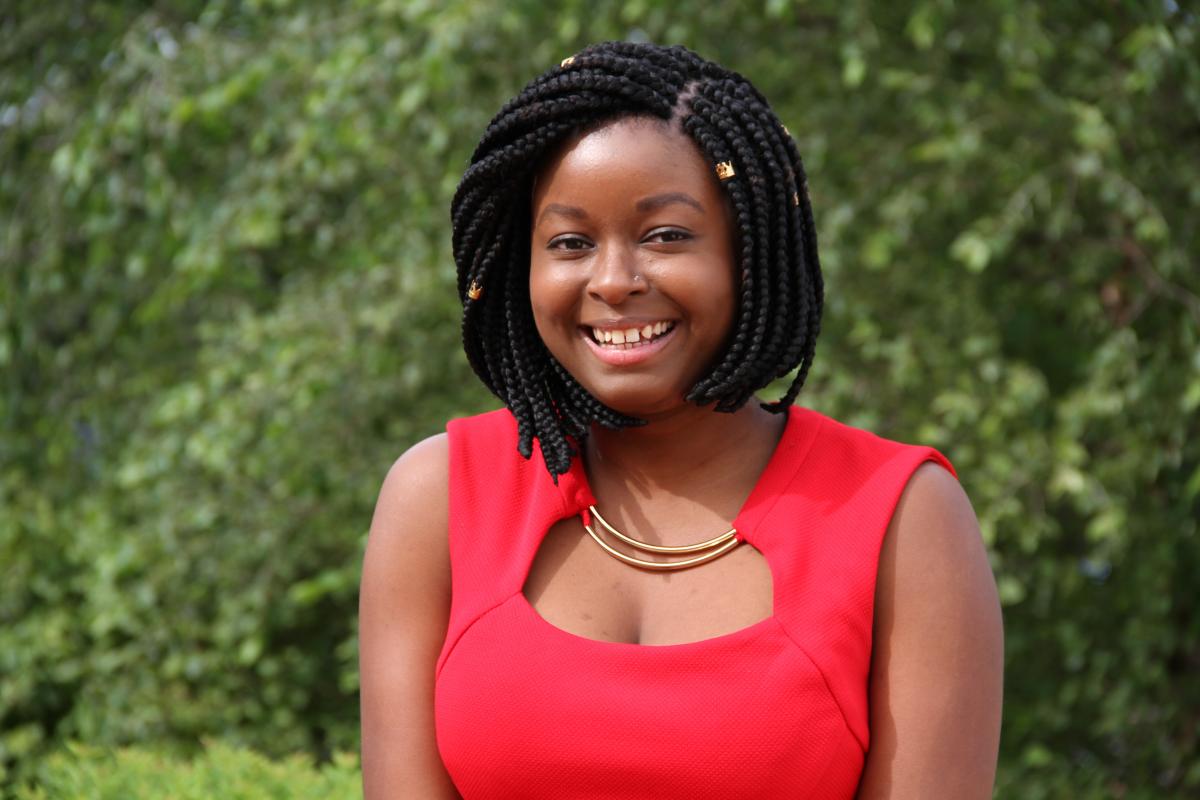 Michtta Andre – was selected as one of only nine Senior COSTEP trainee by the Public Health Service from across the country. She will be commissioned now as an Ensign while she is a student. Upon graduation, she will be a commissioned officer and has been assigned to the Federal Bureau of Prisons.
Upcoming Events
January 12
Psychologist CE Seminar: Psychological Needs and Care of Immigrants and Refugees
Knott Auditorium, 9 a.m. – Noon​
---
January 17
Basketball v. Clarks Summit University
MBK Sports Complex, 7 p.m.​
---
January 20
Basketball v. Immaculata University
MBK Sports Complex, 1 p.m.​​
---
January 22
Spring Semester Begins/Classes Resume​
---
January 24
Basketball v. Rosemont College
MBK Sports Complex, 7 p.m.​
---
January 29 – March 9
Meaning Making Through Art Making: From the Holocaust to Contemporary Art Therapy Practices
Gormley Gallery, Fourier Hall 2nd Floor, 8:30 a.m. – 5 p.m.
Reception with Curator Elizabeth Hlavek
Gormley Gallery, February 3, 4-6 p.m.
---
January 30
Community Conversation
Doyle Hall, Doyle Formal, 12:15–1:30 p.m.​
---
January 31
Pure Barre Fitness Class
MBK, Dance Studio, Noon – 1 p.m.​​
---
February 3
Basketball v. Marywood University
MBK Sports Complex, 7 p.m.​
---
February 6
Notre Dame Day​
Doyle Formal, 2 p.m.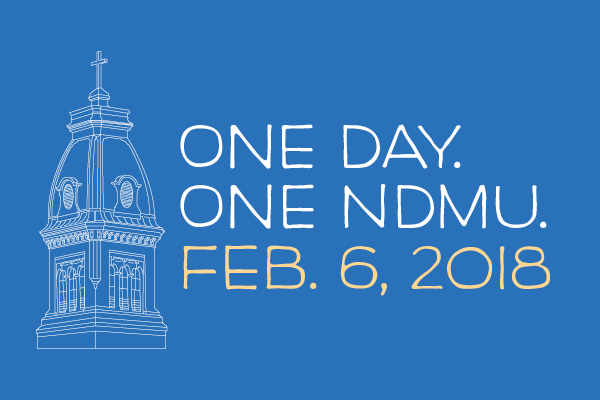 One Day One NDMU
Stay tuned for more on this exciting event coming to campus!​
---
February 9
Psychologist CE Seminar: Managing Risk in Everyday Practice: The Ethics of Being a Mental Health Clinician in the Real World
Knott Auditorium, 9 a.m. – Noon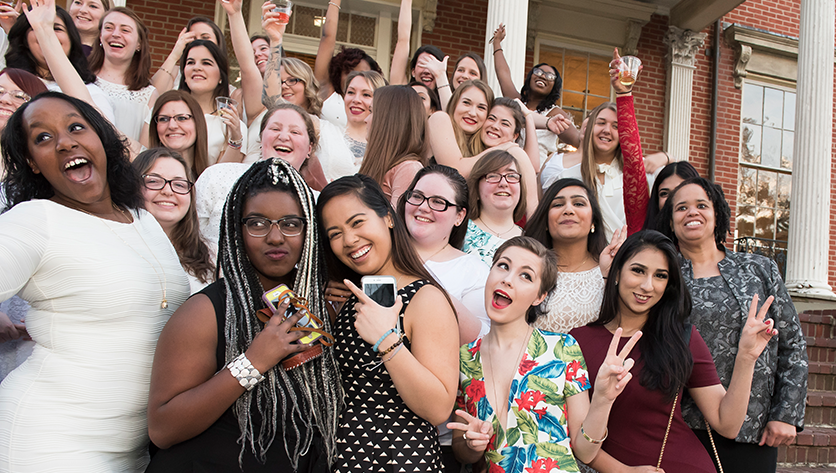 100 Nights
Seniors come together to celebrate 100 nights until graduation​.
---
February 13
Charles J. Busta III Lecture in Business
LeClerc Auditorium, 7 p.m.
---
February 14
Job Search Strategies & Interview Skills Workshops
Fourier Hall, Library, 4–5 p.m.
---
February 28
Pure Barre Fitness Class
MBK, Dance Studio, Noon - 1 p.m.
---