The Bulletin is published every month for faculty, staff, and students.
---
July/August 2019 Contents
NDMU News
Common Read Announced
Notre Dame's 2019-2020 Common Read selection has been announced. This year the NDMU community is invited to read Dr. Valeria Luiselli's Tell MeHow It Ends.
In the book, Dr. Luiselli shares her experiences as an interpreter for Central American child migrants. It is a structured essay featuring approximately 40 questions that explore the themes of immigration, migration, identity, community, and what it means to belong and have hope.
The Common Read is designed to create a unifying and enlightening experience for all—especially NDMU's first-year Women's College students in their introductory seminar, NDMU 100.
To read more on the selection check out the News section of the website.
---
Take Me Out to the Ballgame
President Marylou Yam and Gabby the Gator are headed to the major leagues! On August 2, with Gabby by her side, Dr. Yam will have the honor of throwing out the first pitch at Oriole Park at Camden Yards. The Birds take on the Toronto Blue Jays and it's also fireworks night. If you'd like to attend and see NDMU at the Yard, tickets are still available.
In addition to the first pitch, Notre Dame will also have a presence at the July 17 game versus the Washington Nationals. New Gators from the Class of 2023 have been invited to attend the game as a kick-off and welcome to the University.
---
Welcoming the Class of 2023
While we celebrate the accomplishments of the Class of 2019, the University is looking ahead and welcoming the Class of 2023.
Registrations days began in June for our New Gators. The final of three scheduled registration days is set for July 24.
The new class, along with any transfer students will be welcomed to campus on move-in day, which is set for August 22. Women's College Orientation takes place on August 23.
---
Commencement 2019
Congratulations to the Class of 2019! It has officially joined the ranks of alumnae/alumni. Commencement was held at Royal Farm Arena on May 19 and Jude Kelly, British Commander of the Order of the British Empire (CBE), founder of the Women of the World (WOW) festivals and advocate for global gender equality was welcomed as the Commencement Speaker. The University presented Kelly with an honorary Doctorate of Humane Letters.
In addition to Kelly's speech, fellow graduate Kashay Webb '19 (philosophy) offered the Student Response.
The day began as graduates made their way into the arena and ended with the awarding of degrees. To relive the memories of the ceremony go to the University's Flickr page.
---
Archeological Tour of Italy
Ever wanted to travel to Italy and enjoy the modern delights while also examining the archeological and literary foundations? Now is your chance.
Sister Therese Marie Dougherty and Dr. Maria Mouratidis are leading a trip that will include the Roman Forum, Colosseum, Pantheon, Ara Pacis and other monuments and museums in Rome; the amphitheater and gladiator museum in Capua, the remains of the cities destroyed by the eruption of Vesuvius, including Pompeii, Herculaneum, and Oplontis; and a tour of ancient Ostia, the port city of Rome.
Cost: $2950 - includes two pre-trip orientation sessions; roundtrip airfare from BWI; hotel accommodations, double occupancy; all breakfasts and some dinners; local transportation in Italy; admission to sites and museums.
If you register before September 1, you will be entered into a raffle for a modest discount.
Final payment for the trip is due October 30.
For more information email Sister Therese Dougherty or contact her via phone at 410-532-5559.

---
Sigma Tau Induction
The English Department recently hosted its annual English Tea for the Sigma Tau Delta Induction Ceremony.
The ceremony was hosted by the Alpha Alpha Chapter officers: president Amirah Arafat, vice president Katherine Martinez and secretary Jessica Profilio. Seven students were inducted into Sigma Tau, the International English Honor Society:
Finnegan Burk
Katie Cardinal
Rhea Guzman
Hunter King
Sabrena Logan
Lauren Rohrs
Rochelle Thompson.
Congratulations to all the honor society inductees.
---
Damozel Launch
It was a great launch event for Damozel, the campus literary magazine. Co-editors Chinwendu Nwokeabia and Katie Cardinal hosted the event.
Eight students read from their publications, including:
Gerriza Balmes
Eddie Bennett, Jr.
Chavonne Bowen
Makeima Freeland
Rhea Guzman
Katie Hamill
Katherine Martinez
Adamary Sanchez
---
Eichner Women Writers Series Speaker Announced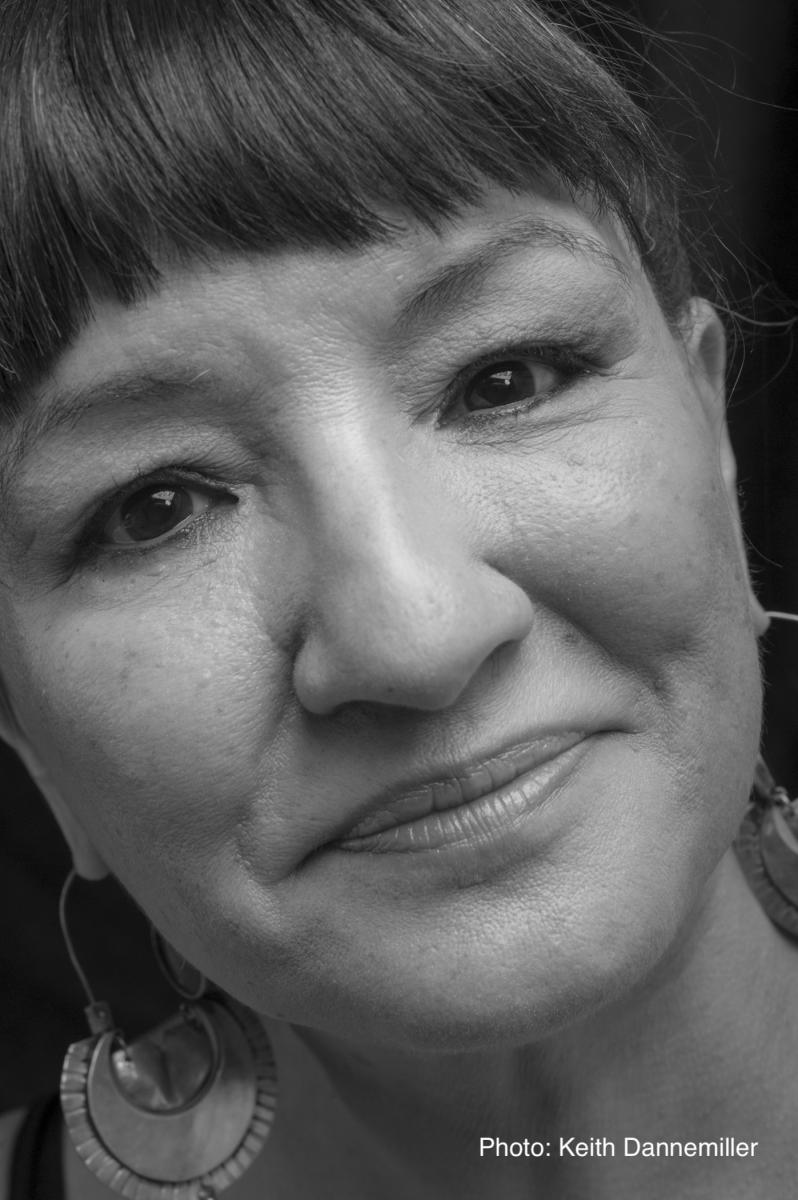 NDMU will welcome author Sandra Cisneros for the second annual Eichner Women Writers series, hosted by the S. Maura Eichner Endowed Professorship of English.

Cisneros is best known for her book "The House on Mango Street," a coming-of-age novel written from the perspective of a Latina teenager. The novel combines old Mexican traditions with modern American customs and explores the struggles Latinos face in this country.

Cisneros has received numerous awards, including a National Endowment for the Arts Fellowship, and she was awarded one of 25 new Ford Foundation Art of Change fellowships in 2017. In addition to her writing, she has fostered the careers of many aspiring and emerging writers through two non-profits she founded: the Macondo Foundation and the Alfredo Cisneros del Moral Foundation.

The reading and discussion will take place October 17 at 7 p.m. in LeClerc Auditorium.
---
Azar Nafisi Visit
Speaking of the Eichner Women Writers Series, on April 16, Notre Dame welcomed writer and activist Azar Nafisi to campus for the inaugural Eichner Endowed Professorship of English event.
Dr. Nafisi is best known as the author of the international bestseller Reading Lolita in Tehran: A Memoir in Books. Through Dr. Nafisi's words, readers get a compassionate and often harrowing portrait of the Islamic revolution in Iran and how it affected one university professor and her students.
In addition to her evening lecture, Dr. Nafisi attended an English class while on campus.
---
Sports
Athlete Move-In Dates
Notre Dame student-athletes will be back on campus in mid-August. The Gators will get their seasons started on August 30 with cross country, soccer, and volleyball in action on the road. On August 31, field hockey will open up Notre Dame's home schedule, hosting Southern Virginia University on Alumnae Field. Soccer and volleyball will follow close behind, both hosting home contests on September 4. All up-to-date schedules can be found on the Notre Dame Gators' website.
NDMU Woman of the Year Nominee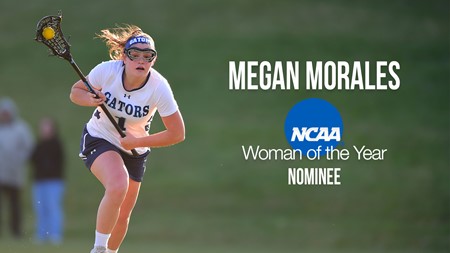 On June 26, the NCAA announced the list of nominees for their annual Woman of the Year award. Among the record-setting 585 nominees was Notre Dame of Maryland University senior student-athlete, Megan Morales. She was one of the 192 student-athletes nominated from the Division III level and 144 two-sport student-athletes. To be eligible for this award, student-athlete must demonstrate excellence in academics, athletics, service and leadership. For the full release, visit notredamegators.com.
---
Loyola Notre Dame Library News
Library Parking
Parking in the Library lot will be FREE from now until the beginning of the Fall 2019 semester.
Library Hours this Summer
Now - Sunday, August 25
Monday – Thursday: 8 a.m. – 8 p.m.
Friday: 8 a.m. – 5 p.m.
Saturday & Sunday: Noon – 5 p.m.
Closed Thursday, July 4 and Friday, July 5
Monday, August 26 - Sunday, September 1
Monday - Thursday: 8 a.m. - 10 p.m.
Friday: 8 a.m. - 6 p.m.
Saturday: 9 a.m. - 8 p.m.
Sunday: Noon - 10 p.m.
Closed: Monday, September 2
Tuesday, September 3: Regular semester hours begin.
Visit the LNDL website for more information.
NEW: Chicago Manual of Style
Full online access to the Chicago Manual of Style! Access it through the Library's website. Students who are off-campus will need to log in with their Notre Dame username and WebAdvisor/campus credentials password. Please call the library at 410.617.6801 with any questions.
School of Arts, Sciences, and Business
Faculty Accomplishments
Paul Weldon, Professor (Biology) gave two lectures to middle school students attending the summer session at the Phoenix Herpetological Society, in Arizona.
Student Accomplishments
Psychology students Hannah Amodia '21 and Justise Heflin '21 recently attended the Mid-Atlantic Undergraduate Psychology Conference at Towson University Northeast Campus where they presented their research "The Influence of Perceived Efficacy on the Likelihood to Vote in Young Adults."
School of Education
School Accomplishments
Notre Dame of Maryland University – School of Education – 2018-2019 Professional Development School (PDS) Accomplishments
NDMU formally partners with 19 public PDS schools across 4 different school systems to develop teacher interns, provide professional development to school-based faculty and support school improvement goals.
As you can see our students accomplished a lot at these schools:
Arnold Elementary School – Anne Arundel County Public Schools
6 CAUS and 1 ACT intern. All interns learned about effective planning, behavior management, and assessment techniques from their mentors. In addition, NDMU helped develop a professional library for interns and mentors.
Belvedere Elementary School –Anne Arundel Elementary School
5 CAUS, 1 ACT and 2 GEI. Intern teaching assignments included Grade 4, Special Education, Grade 3, Music, and Pre-K classes. The NDMU funds were used to obtain substitutes in order to release mentors to do in-depth planning with their interns on the Maryland Common Core Standards, the AACPS curriculum, and the F&P Assessments.
Western High School, Baltimore City Public Schools
1 GEI, 1 ACT and 1 MAT intern. Their content areas included Special Education, Social Studies, and Science. NDMU and Western also partnered to offer a professional book study to teachers at Western. The partnership also offered a school-wide professional development session to Western faculty, led by Associate Professor, Ryan Schaff.
Woodlawn High School, Baltimore County Public Schools
1 GEI and 1 ACT intern. Their content areas included ESOL and Social Studies. Needs assessment results from Woodlawn faculty indicated a strong desire to gain more information about the use of technology in teaching and learning. As a result, the partnership offered a school-wide professional development session to Woodlawn faculty, led by Associate Professor, Ryan Schaff.
Lansdowne Elementary School – Baltimore County Public Schools
3 GEI and 1 undergraduate intern. Interns participated in Chat and Chew sessions that targeted topics including behavior management strategies and interpretation of school data to support research projects.
Johnnycake Elementary School – Baltimore County Public Schools
3 undergraduate interns. All interns completed EdTPA and worked closely with mentor teachers and NDMU supervisors to successfully complete the process. Interns developed skills and strategies during their stay at JES to support the establishment of reading skills for students.
Hillcrest Elementary School – Baltimore County Public Schools
3 undergraduate and 3 GEI interns. Three of the interns participated in EdTPA process. All interns participated in monthly grade level meetings that provided them with a valuable professional growth opportunity.
Lothian Elementary School – Anne Arundel County Public Schools
Lothian had a large group of interns this year, meaning a number of our mentors worked with students for the first time. One of the interns won the "Educator of Promise" award at Notre Dame. She also accepted a contract with Anne Arundel County Schools for next year.
John Ruhrah Elementary/Middle School – Baltimore City Public Schools
John Ruhrah had a remarkable group of student interns this year. Mentors praised their strength and preparedness to teach. One of the interns was hired by Baltimore City Public School, and was placed at John Ruhrah Elementary!
Aberdeen Middle School – Harford County Public Schools
AMS hosted two interns this school year, one in the second fall placement and one in the second spring placement. The biggest achievement was certainly the immediate hiring of both teacher interns!
Aberdeen High School – Harford County Public Schools
Aberdeen High School hosted one intern.
Broadneck High School – Anne Arundel Public Schools
Broadneck High School had two very strong interns this year, one of whom was hired as a long term sub in Baltimore County. The interns were able to attend many valuable professional development sessions hosted by both the school and the county.
Severn River Middle School – Anne Arundel Public Schools
Severn River Middle school hosted five interns. These interns were able to participate in a variety of professional developments focused on AVID strategies, restorative practices and community circles.
Oakleigh Elementary School, Baltimore County Public Schools
Oakleigh hosted nine interns. In addition to interning, several of these interns volunteered for a before school tutoring program to help increase student achievement in reading and mathematics.
Medfield Heights Elementary School, Baltimore City Public Schools
At Medfield Heights Elementary, six teacher candidates successfully completed their internship experience.
Kenwood High School, Baltimore County Public Schools
Throughout fall and spring semesters, interns attended early morning Chew & Chat sessions hosted by Kenwood teachers. Conversations focused on building relationships with students, classroom management, differentiating instruction, understanding IEPs and restorative practices. online book study of Teaching with Poverty in Mind.
Stemmers Run Middle School
Interns in math, social studies, special education, English and music enjoyed their placements at Stemmers Run Middle School. Each intern received strong support and encouragement from their mentors and the site coordinator.
Forest Hill Elementary School, Harford County Public Schools
1 undergraduate, 1 MAT and 1 ACT intern. The interns engaged in school-wide professional development, and participated on team level and school improvement level meetings with their mentor teachers.
Church Creek Elementary School, Harford County Public Schools
1 undergraduate, 1 MAT and 1 ACT intern in Elementary and Special Education. Interns participated in faculty meetings, professional development activities, team planning sessions, IEP meetings, a Family Reading Night, and school improvement committee meetings.
School of Nursing
Student Accomplishments
Big congratulations are in order for our newest alums. From graduate school to entering the workforce, many members of the Class of 2019 are putting their degrees to use. To see "What's Next" for these students check out our website.
School of Pharmacy
Faculty News
Dr. Jennifer Bailey, Assistant Professor, Clinical & Administrative Sciences – appointed to the Bylaws and Policy Committee, American Association of Colleges of Pharmacy
Dr. Asish Dutta, Associate Professor, Pharmaceutical Sciences – elected Chair-Elect, Section of Pharmaceutics, American Association of Colleges of Pharmacy
Dr. Asish Dutta, Ellison Park '20 – "Development of an Improved Reversed-Phase HPLC Stability Indicating Method and Forced Degradation Studies of Curcuminoids" – poster presentation at the American Association of Pharmaceutical Sciences
Chinyere Onyirimba '20 , Anjali Patel '19 , Zoya Ramzan '19, Dr. Payal Agarwal (Associate Professor, Pharmaceutical Sciences) "Self-Emulsifying Drug Delivery System (SNEDDS): An Attempt to Develop an Incomplete SNEDDS Formulation for Oral Delivery of Exendin-4 for Treatment of Type-2 Diabetes – poster presentation at the American Association of Pharmaceutical Sciences
Dr. Prashant Mandela, Assistant Professor, Pharmaceutical Sciences presented a poster presentation at the KGI Symposium 'Use of Rituximab Biosimilars in the Treatment of Chronic Lymphocytic Leukemia' along with colleagues from Marshall B. Ketchum College of Pharmacy.
Dr. Jonathan Thigpen, appointed Dawson Award Committee, American Association of Colleges of Pharmacy
Student News
The following students presented poster presentations at the American Society of Health System Pharmacists Midyear Clinical Meeting in December 2018.
Olivia Akah '19 "Incidence of antibacterial prescribing for upper respiratory tract infections and bronchitis in a rural outpatient setting"
Cynthia Clark '20 "Characterization of clinical metrics associated with a medication history program at The Johns Hopkins Hospital"
Patricia Dieso '19 "Effects of probiotic supplementation on inflammatory bowel disease: a systematic review"
Danielle DiFalco '19 "Medication use evaluation of prothrombin complex concentration in a small community hospital"
Labasse Doumbia '20 "Evaluation of pharmacy technician workload in an inpatient satellite pharmacy at a large academic medical center"
Aara Hall '19 "Evaluation of delay in the second dose of antibiotics in patients admitted to The Johns Hopkins Hospital from the emergency department"
Samantha Hartig '19 "Incidence of recidivism for opiate overdose in the absence of naloxone discharge prescription in a rural hospital setting"
Tyffani Howard '19 "Identifying potential cost savings with industry sponsored patient assistant programs for patients receiving immunotherapy agents in an outpatient oncology clinic"
Daniel Lee '19 "Patients' acceptance of influence vaccination during influenza season of low vaccine match"
Rachel Marrone '19 "Use of acupuncture in the prevention and treatment of dementia"
Ayesha Nasir '19 "Effects of probiotic supplementation on hyperlipidemia: a systematic review"
My Nguyen '19 "Time to attaining therapeutic vancomycin trough in pharmacist pharmacokinetic service"
Amura Ama Oduro '19 "Liraglutide as an adjuvant therapy to regular U-500 insulin in a morbidly obese patient with type-2 diabetes mellitus"
Richie Onwuchekwa Uba '19 "Assessing risk of medication errors due to non-standardized investigational drug labels in two large academic hospitals"
Anjali Patel '19 "Association between prenatal acetaminophen exposure and attention deficit hyperactivity disorder in children: A systematic review"
Mateo Pelja '20 "To Ignore or Not to Ignore: An Analysis of Drug Utilization Review in an Outpatient Pharmacy Setting"
Zoya Razman '19 "Evaluating the most common initial empiric therapy for skin and soft tissue infections"
Sulaiman Sesay '19 "Cost-avoidance through redistribution of short-dated emergency drug box medications"
Christiana Showunmi '19 "Probiotic effects in incidence reduction in clostridium difficile infection"
Arlene Velez-Bartolomei '19 "Evaluation of the appropriate use of antibiotics in patients with chronic obstructive pulmonary disease (COPD) exacerbations"
Kelly Ward '19 "Incidence of continued tobacco abuse in patients with chronic obstructive pulmonary disease after smoking cessation education"
Events
July 15
Info Session - Adult Bachelor's & Master's Programs
5:30-7 p.m., register online
---
August 6
Info Session - Adult Bachelor's & Master's Programs
5:30-7 p.m., register online
---
August 24 - September 1
Welcome Week
---
August 25
Late Night Breakfast
9-11 p.m., Doyle Dining Hall
---
August 26
Gator Live!
6:30-10 p.m., Gator Alley
---
August 31
Back to School Glow in the Dark Party
9 p.m. - Midnight, MBK Gym
---
September 3
SGA Senate Meeting
12:30-1:30 p.m., Bunting 220
---
September 6-8
Reunion 2019
Registration is open!
---