The Bulletin is published every month for faculty, staff, and students.
---
March 2020 Contents
NDMU News
University COVID-19 Communication and Information
Notre Dame of Maryland University (NDMU) officials are actively monitoring the outbreak of the respiratory illness COVID-19 caused by a novel (new) coronavirus first identified in Wuhan, China in December 2019.
All University communication, information, and updates regarding COVID-19's impact at NDMU can be found on our COVID-19 webpage.
Daily Record Top 100 Women List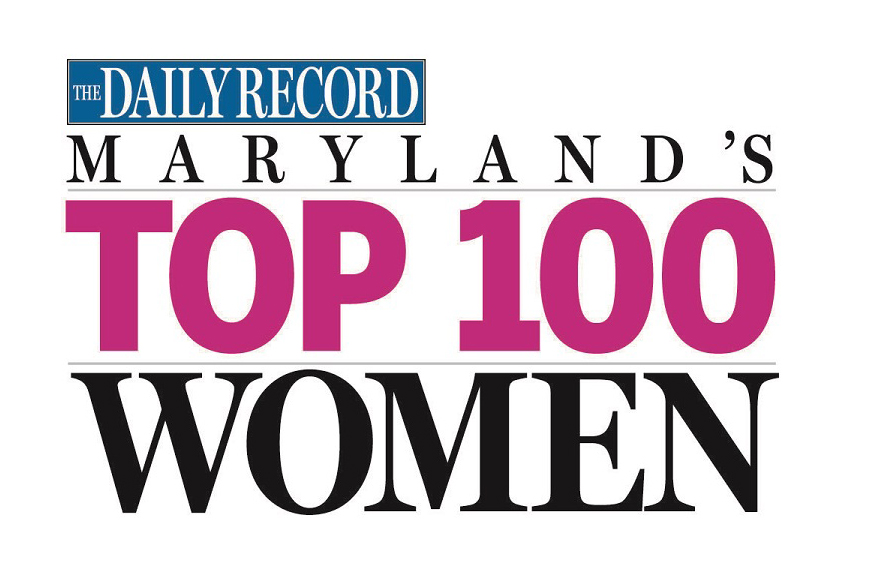 President Marylou Yam was named to 2020 The Daily Record Top 100 Women List. This is President Yam's second recognition from The Daily Record, earning her first honor in 2017. The Top 100 Women Anniversary Gala and Award Celebration was scheduled to be held on April 23, but will likely face postponement.
Notre Dame Day 2020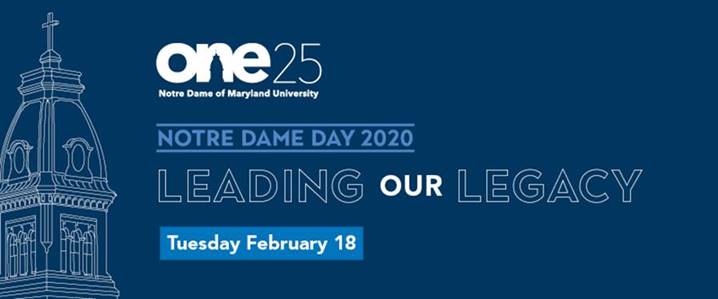 On February 18, NDMU celebrated Notre Dame Day, a historic day dating back to 1901. Throughout the day, our campus community members joined together to honor the ways we live our mission and to recognize students and community members for their special accomplishments.
Distinguished Staff Award: Michael Hardy and Donna Jenkins
SSND Mission and Ministry Award: Dawn Bradshaw
Service-Learning Faculty Advocate Award: Dr. Patrice Silver
Student Service Award: Amirah Arafat
Mary Anne O'Donnell Team Academic Achievement Award: Cross Country and Volleyball Teams
Departmental Awards:
Art- Calenna Cauley
Art Therapy- Maria Blaszkiw
Biology- Keira Mull
Business & Economics- Jessie Willinghan
Chemistry- Hannah Campbell
Communication Arts- Don'she Cloude
Computer Studies- Amanda Ashton
Criminology- Cathryanna Dorsey
Education- Taylor Bynion
English- Katie Cardinal
History/Political Science- Andrea Faulknor
Mathematics- Bintou Timbine
Modern Foreign Language- Katherine Martinez
Music- Isabella Carunungan
Nursing- Andrea Zuluaga
Philosophy- Tavia Williams
Physics- Chavonne Bowen
Psychology- Alexis Morgan
Religious Studies- Catherine Sergon
See the full photo gallery and award winners.
#NDMUProud
Independent Higher Education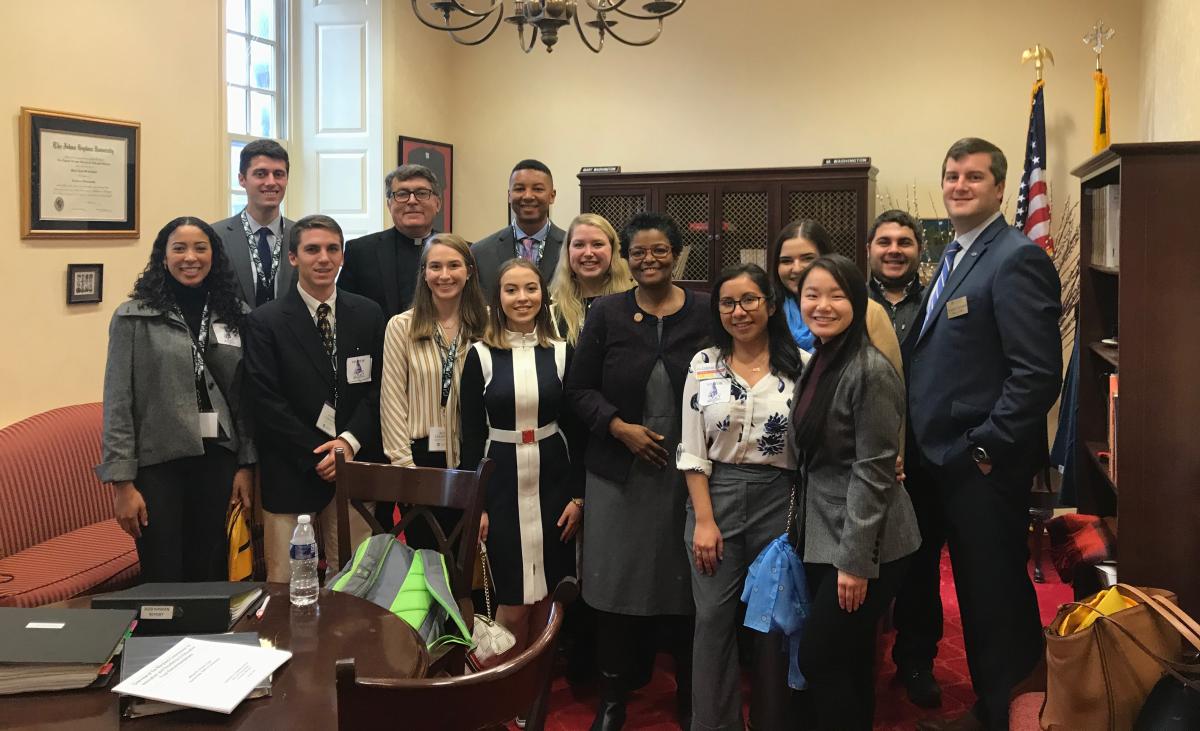 NDMU students joined President Marylou Yam in Annapolis on February 26 for Independent Higher Education Day sponsored by Maryland Independent College and University Association (MICUA).
TriBeta Blood Drive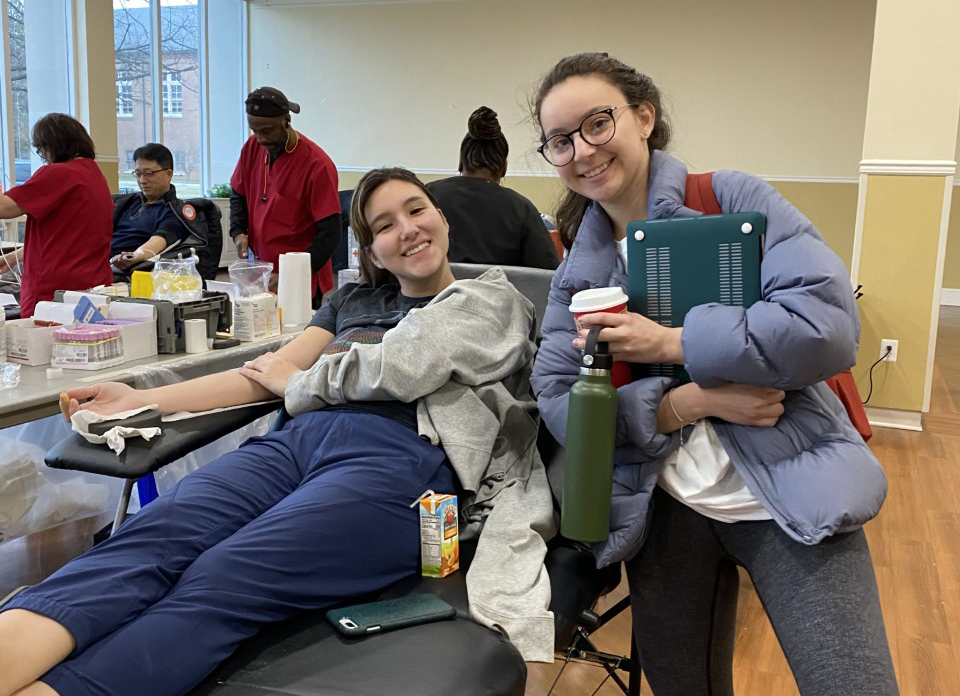 On March 6, TriBeta held their first blood drive in Doyle Formal. They were booked throughout the day, opening the blood drive up to both the NDMU Community and the public. Many faculty and students not only donated blood, but donated their time to help facilitate the drive.
Career Center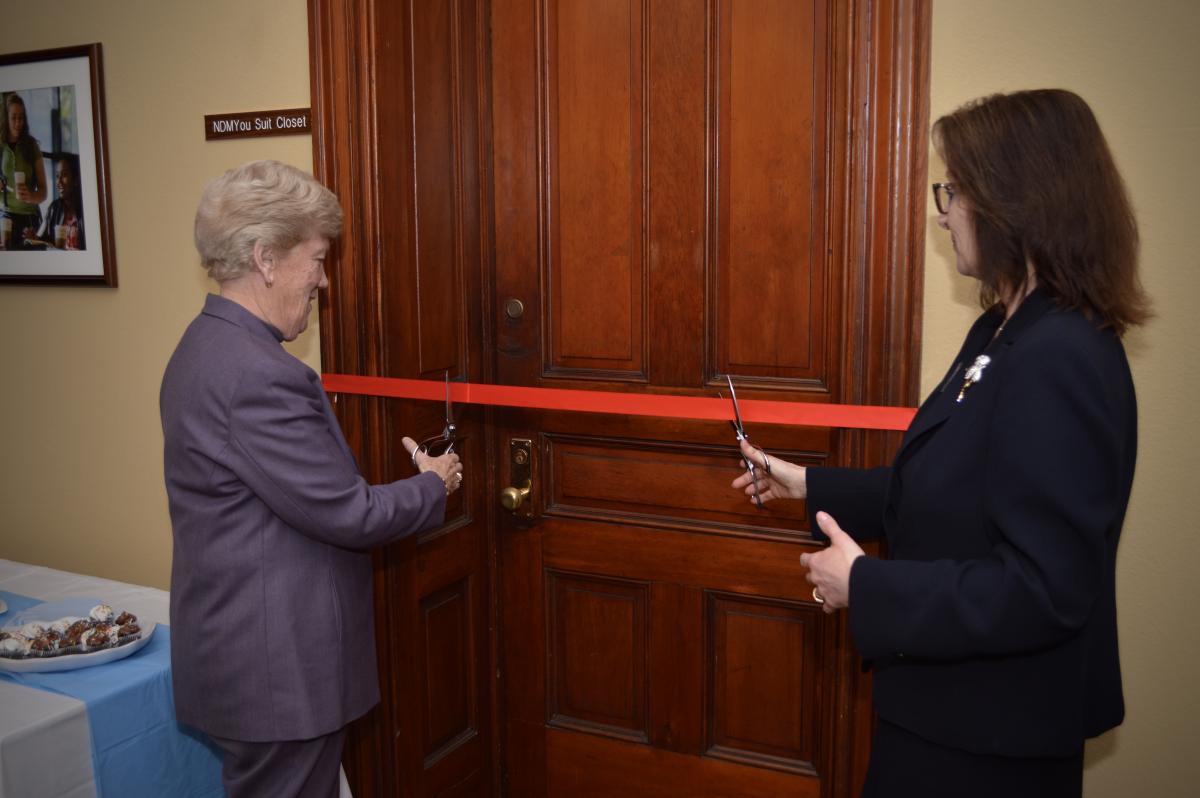 On February 19, the Career Center hosted the NDMYou Suit Closet Grand Opening and Ribbon cutting celebration. Associate VP for Academic Affairs, Suzan Harkness, presented the opening remarks in front of faculty, staff, students, donors, and alums. Provost Sister Sharon and Suzan Harkness cut the ribbon to the main entrance of the suit closet and welcomed visitors.
The Career Center is providing assistance and resources for students, alumni, and others in the NDMU Community effected by the economic consequences of the Coronavirus. There are many students employed in service industries which are declining now. For job seekers needing a resume review, these can be accomplished through email or a Zoom meeting. Remote jobs are gaining attention. For non-degreed students, a customer support role is a readily apparent option. The career center has resources for finding remote work opportunities. In addition, video interview platforms are expected to become more prevalent as a result of this crisis. Employers will want to use a distance-based tool and have an efficient way to screen the large number of expected job candidates. The Career Center can prepare individuals for these new interfaces with employers. Some of the tools incorporate artificial intelligence, and there are features of these systems that job candidates need to consider to be successful. Refer your students for assistance. They can email the Career Center or Alan Jones. They can also call 410.532.5387.
---
Auxiliary & Conference Services
Dining Updates​
Doyle Dining Hall will operate regular meal service through lunch on Friday, March 13. The Dining Hall will close at 2:00 p.m. on March 13.
All meals from March 22 to April 3 will be served out of Gator Alley as to go items.
For those resident students approved to stay on campus, SAGE dining food service will return on Sunday, March 22 for dinner from 4:00-5:00 p.m.
From Monday, March 23 through Friday, March 27, breakfast will be served from 8:00 a.m. – 9:00 a.m., lunch from 11:30 a.m. – 1:00 p.m., and dinner from 4:00 p.m.-5:00 p.m.
Regular meal service will return on Sunday, April 5 for dinner in Doyle Dining.
Gator Grind is closed and will reopen on Monday, April 6.
Summer Camp Registration for 2020 now LIVE!
Head on over to the Auxiliary & Conference Services page on the NDMU website to find links to the following summer camp registrations: Camp Notre Dame, School of Pharmacy Camp, School of Ed STEM Camp, A Child's Place summer camp
NDMU faculty & Staff can use the following discount codes:

Camp Notre Dame: cndNDMUSTAFF
A Child's Place: acpNDMUSTAFF
STEM: NDMUSTAFFstem for staff & EDFACULTYstem for SOE faculty
---
Library
LNDL Operations During COVID-19 Emergency
Library Updates
Check the status of the Library's hours and learn how to access resources remotely: https://www.lndl.org/alert
Gator and Greyhound Gazette
Interested in learning about LNDL activities? Read the new Library blog to discover more about the spring 2020 Pop-Up Classes, recent partnerships, and more!
Library Building Access:
The Library will be closed on weekends starting March 14, 2020
Starting Monday, March 16, only the Library Gallery and Cyber Café will be open to our patrons between 9am and 6pm. Access will be restricted to Loyola and Notre Dame students, faculty, and staff.
Remote Library Services include:
Get research or technology help from a librarian online 24/7 via chat and through scheduled online consultations or instruction.
Books in the LNDL library can be hand-delivered to faculty offices or departments on the Evergreen or Notre Dame campus ONLY. LNDL books can also be mailed directly to the Loyola Columbia and Timonium faculty offices or departments.
To renew LNDL books, select "Library Account" under "My Accounts" on the library's website.
Patrons can continue to request access to online materials through their Inter-library accounts. Access to books and media via inter-library loan will be suspended as of March 11, 2020.
Print course reserves can be delivered electronically on demand. Contact circreserves@loyola.edu.
Books can be returned to the book drop outside of the Library.
The Library will resume full operations on Wednesday, April 1, 2020. However, the situation will continue to be monitored closely and plans and services may be modified as the situation evolves.
---
Athletics
Gator Athletics Activity Suspended: All games and practices suspended and access to athletic facilities temporarily closed
Beginning on March 13, 2020, Notre Dame of Maryland University (NDMU) has suspended all our NCAA Division III, spring sports (lacrosse, outdoor track, softball, & tennis) activities until face-to-face classes resume on campus on April 6. All practices, scheduled games, workouts or meetings will resume when classes resume on campus.
The Colonial States Athletic Conference (CSAC) Board of Directors has also announced that all athletic activity shall be suspended beginning on March 13, for the next three weeks.
As the University continues to monitor COVID-19 and updated local and federal guidelines on how to contain its spread, the NDMU Department of Athletics is putting the health of our student-athletes, fans, and athletic staff at the forefront.
All NDMU athletic facilities will also be closed during this time. This includes the Civera fitness center, dance studio, and the racquetball courts.
The University will provide any updates that may affect future events on campus. The health, safety and well-being of our students is our first priority during these unprecedented times.
If anyone has any questions concerning this suspension, please reach out to our Athletic Director, Renee Bostic and or visit our Athletics website.
As updates are made available, they will be posted on the University's main COVID-19 Information page.
Lacrosse Opens Season 1-2 Before Suspension #GoGators
In their season opener, NDMU Lacrosse posted a 19-7 victory over Lancaster Bible College on the road. The suffered back-to-back losses to Bryn Mawr College and Goucher College at home buy three total goals. In their first week of Colonial States Athletic Conference recognitions, freshman Sara Morales and junior Marie Salas earned CSAC Player and Defensive Player of the Week honors, respectively.
---
News by School
School of Arts, Sciences, and Business
School News
Associate Faculty Member, Dr. Ronna Halbgewachs, was named the receipt of the Leo and Margaret Goodman-Malamuth Dissertation Award by the American Association of University Administrators (AAUA). Presented in June at the Annual AAUA event, Dr. Halbgewachs will give a presentation on the study.
The Leo and Margaret Goodman-Malamuth Dissertation Award: Ronna L. Halbgewachs, "The Trait Emotional Intelligence of College and University Presidents: A Foundational Descriptive Quantitative Study," The George Washington University, 2018. The primary data is the responses of 300 college and university presidents to the TEIQue-SF survey. The study is the first effort to bring the analysis of emotional intelligence to this leadership group that interacts with a large and diverse number of stakeholders. Findings: presidents generally exceed the general population in having high well-being, self-control, emotionality, and sociability; their emotional intelligence helps to make them effective leaders; a subgroup could benefit from opportunities to enhance this aspect of leadership. The n = 300 represents a significant survey return.
School of Education
School News
Ryan Schaaf, Associate Professor of Educational Technology, will be presenting at the 2020 Maryland State Educators Rising Conference which will take place on March 17th, 2020, at Towson University. Everyone is invited to participate in this action-packed event filled with networking, learning, competing, and celebrating. It's an opportunity for students and their teacher leaders to:
Connect and learn from each other through breakout workshops;
Compete for state titles in competitive events; and
Be inspired by presentations from education leaders.
Ryan's two sessions will be: Reinventing Learning for the Always-On Generation: Strategies that Work and A Brief History of the Future of Education: Learning in the Age of Disruption
Dr. Angelo Letizia has written a new essay which has been published in Pop Matters, a pop culture venue. The essay examines how disposable populations of capitalism are portrayed in the new Joker movie.
School of Nursing
At the Maryland Nurse Association 116th Annual Convention Awards Banquet, Jen Reilly, MSN student and Mary Peck, ABSN student received scholarships from the Nursing Foundation of Maryland. The scholarship recipients were selected based on their demonstration of scholarship, commitment, and potential for leadership in the practice of nursing.
At the same Awards Banquet, Marleen Thornton, PhD, RN, Associate Professor in the School of Nursing received the Faculty Excellence Award given by the Maryland Nursing Programs Deans and Directors Council.
The awards are new to this organization. Deans and Directors wanted to acknowledge nurse educators in academic settings who consistently demonstrate excellence in the nurse educator role.
Marleen came to NDMU with recognized talents in caring science, nursing education, community health, and healthy aging. She models excellence in all areas of the academic educator role—teaching, service, scholarship. She is one of the few faculty members who successfully coordinates and teaches courses in all three nursing programs each semester, engaging with students in entry-level, RN to BSN, and graduate studies. Wisely transitioning from the novice nursing student to the graduate learner in the same day is no effortless task.
School of Pharmacy
School of Pharmacy Establishes Partnership with Universidad Del Sagrado Corazón
Notre Dame of Maryland University (NDMU) has created a path for Hispanic students to strengthen the talent pipeline and narrow the gap in representation of Hispanics in health careers, through a new partnership between its School of Pharmacy and Universidad del Sagrado Corazón in Puerto Rico. This affiliation provides high school-aged Latinos interested in a career in pharmacy to participate in an accelerated program that results in earning two degrees – BS and PharmD – in seven years instead of eight, saving money and jump-starting their careers.
Learn More about the Partnership
Student Events
The Student National Pharmaceutical Association welcomed Dr. Stephen Boateng, PharmD, RPh to campus this month. Dr. Boateng is a post-doctoral fellow in the Rutgers Pharmaceutical Industry Fellowship Program and works at Bayer Pharmaceuticals as a Commercial Associate in Global Oncology Training and Commercial Excellence. "What is a fellowship?" "What does a pharmacist do in the industry?" "How do I gain industry experience?" Students had the opportunity to learn more about the various career paths available in the pharmaceutical industry and how to go about securing a fellowship.