---
May 2018 Contents
NDMU News
Commencement 2018
The 123rd commencement is just around the corner. It is scheduled for Sunday, May 20, at 11 a.m. at Baltimore's Royal Farms Arena.
Doors to the arena will open at 9 a.m. and the processional will begin promptly at 10:30 a.m. The ceremony will formally begin at 11 a.m. Festivities are slated to end around 1 p.m.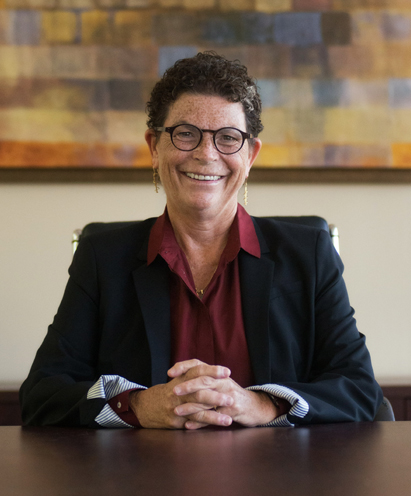 This year, Notre Dame of Maryland University will welcome Dr. Susan Love as its Commencement speaker.
Dr. Love is a world-renowned breast cancer surgeon and best-selling author. Her book, Dr. Susan Love's Breast Book, was termed as the "bible for women with breast cancer" by The New York Times. She is also the chief visionary officer of the Dr. Susan Love Research Foundation (DSLRF), an active research program focused on studying breast cancer cause and prevention.
In addition to Dr. Love, NDMU's very own Mayrim Millan (Pharm.D.) will serve as the 2018 student speaker.
Check out the Commencement website for more information.
---
Announcing the 2018-2019 Common Read
Every year, the University selects a novel for the entire NDMU community to read. The "Common Read," as it's deemed, creates a unifying and enlightening experience for all—especially first-year Women's College students in their introductory seminar, NDMU 100.
Rachel Lloyd's life-changing narrative, Girls Like Us, has been selected as the 2018-2019 Common Read. Lloyd will lead a conversation with our community, discussing her book and the sex and human trafficking trades, on Tuesday, November 6. Please mark your calendars!
Girls Like Us describes the harrowing tale of Lloyd's own escape from the commercial sex industry and her resulting formation of New York City's GEMS, Girls Education and Mentoring Service. This autobiography is an awe-inspiring intercultural read for students, faculty, staff, and alumnae and alumni.
While the 2011 autobiography is Lloyd's first publication, she has served as an advocate for young women in the sex industry since 1998. As founder and Chief Executive Officer of GEMS, Lloyd has made multiple appearances and statements to the United States Senate Judiciary Subcommittee on Human Rights and the Law in order to combat child sex trafficking and prostitution.
Girls Like Us was chosen because it aligns with the University's and the School Sisters of Notre Dame's Mission to promote the advancement of women, build inclusive communities, engage in service to others, and promote social responsibility. Around the globe, sex and human trafficking is a multi-billion dollar industry. Each year more than 20 million adults and children are bought and sold worldwide. The SSNDs are committed to ending the practice and have even dedicated a section of their website to help those in need.
---
WOW Baltimore a Huge Success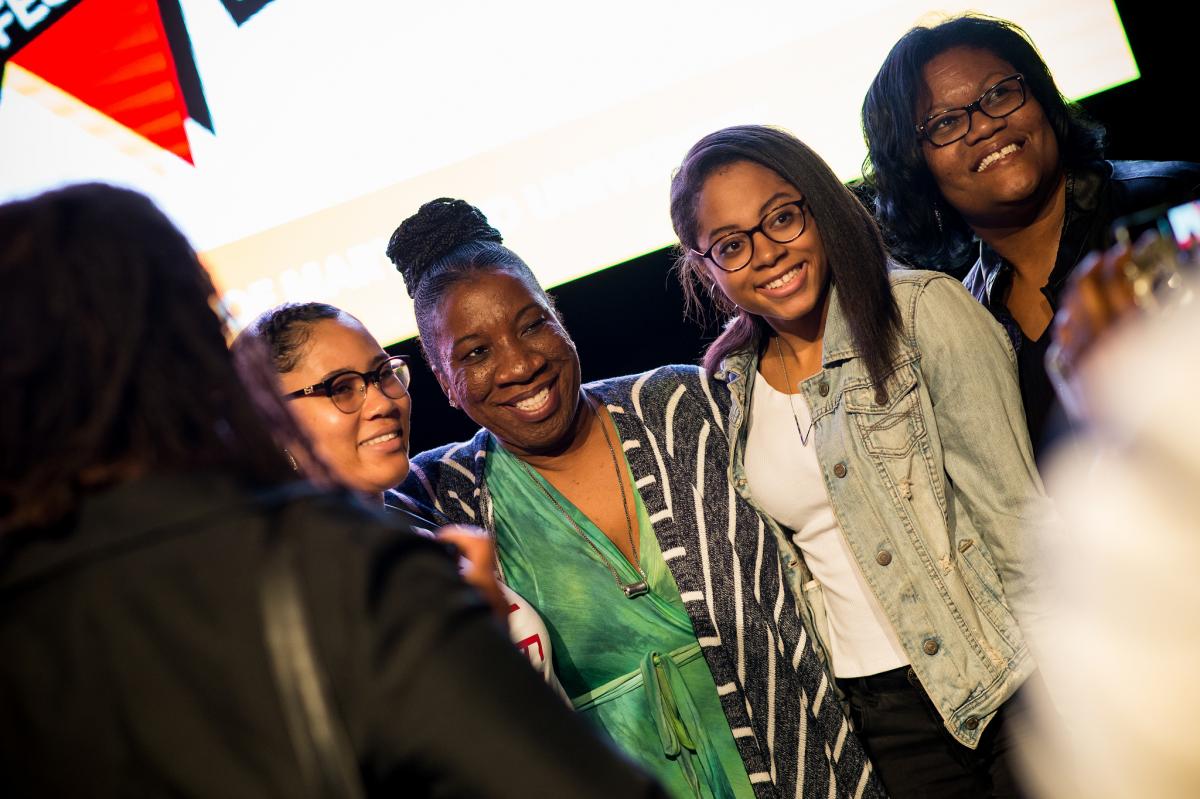 From the opening keynote with Tarana Burke, to the live performances, food trucks and the closing discussion with Roxane Gay, WOW Baltimore was a day packed with memorable experiences.
Burke, the founder of the #MeToo movement was very candid in her speech discussing her infamous #MeToo movement, while critically acclaimed Bad Feminist author, Roxanne Gay touched on the culture of society today and announced that she had just joined forces with DC Comics. After writing for Marvel Comics, this is especially big news!
To see photos from the event, check out the University's Flickr page.
---
Women's Leadership Institute of Baltimore
On the heels of WOW Baltimore, NDMU announced the opening of its Women's Leadership Institute of Baltimore.
Through innovative and responsive programming, the Women's Leadership Institute of Baltimore (WLIB) will provide enriching opportunities for the greater Baltimore community while serving as an engaging resource for students, faculty, staff, and alumnae.
The mission of WLIB is founded upon recognizing and celebrating the accomplishments of outstanding women while curating workshops for leadership development and convening discussion on issues of gender equality. The institute will offer programming pertinent to the advancement of women and meant to inspire action.
Maricka Oglesby has been named as WLIB's director.
---
Research Day
Showcasing the best and the brightest at Notre Dame, students displayed works of art, scientific discovery, and literary analysis at this past Nancy Kreiter Student Research Day. Students spent the entire afternoon in Fourier Hall, showcasing their hard work. Twenty-three students were recognized for their research in the arts and sciences.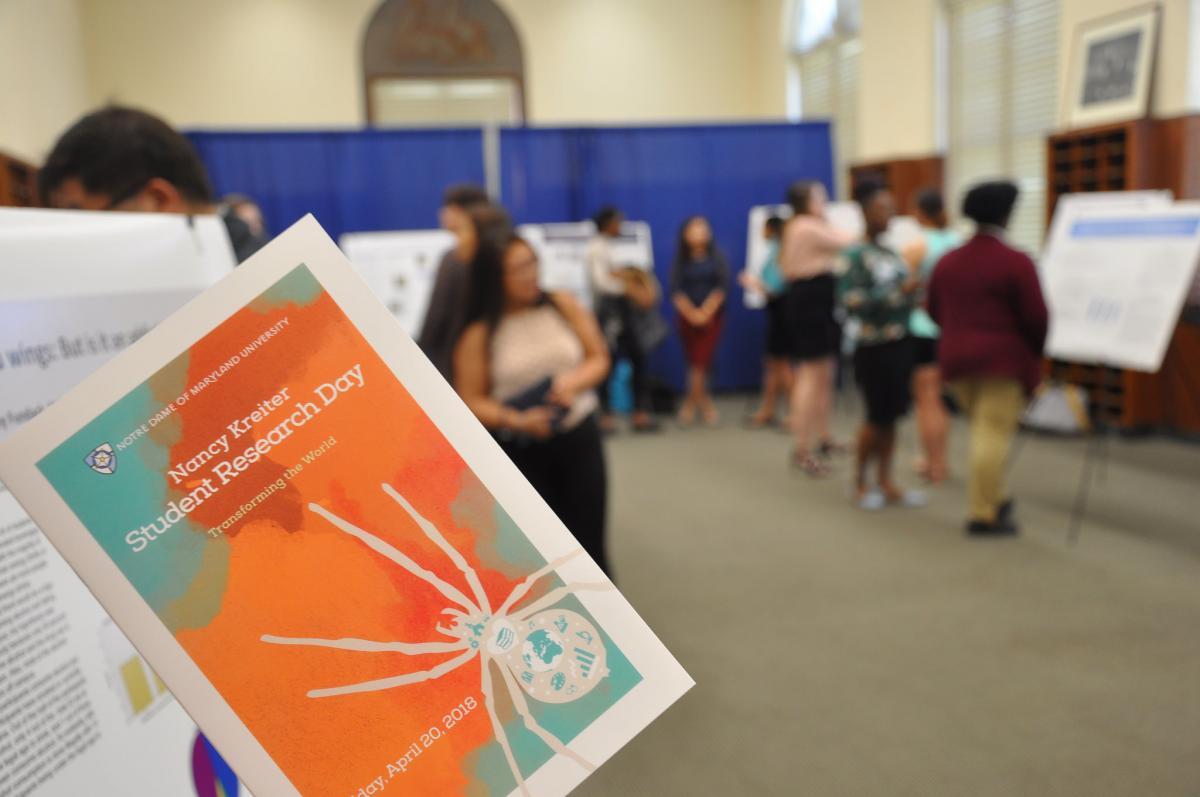 Posters
Traditional Nursing Practice - Madalyn Dewling
Education Research - Banitta Blesson
History of Education - Madison Mildenberger
School of Pharmacy: Community Outreach - Chibuike Nduanya
School of Pharmacy: Bench Science - Anjalie Patel, Zoya Ramzan and Chinyere Onyirimba
Undergraduate Research - Sarah Hasnain and Sandy Vo
Traditional Presentations
Alternate Epistemologies: Kashay Webb
The Victimized: Lauren Rohrs
Developed Societies?: Robyn Githui
Genocide: Jessie Willinghan
Grand Prizes
Poster: Rebecca Rothhaas
Presentation: Kelsey Hundt
Art Exhibit: Kristina Gray
Dr. Rebecca Dodson '04, who is a surgical oncologist at Sinai Hospital of Baltimore, gave the keynote address and served as a guest judge.
Named after the late Dr. Nancy Kreiter, Research Day occurs in remembrance of her hard work with Notre Dame's Biology Department and her strong advocacy for undergraduate research. To see pictures check out NDMU's Flickr page.
---
Keeping Campus Looking Great
The Tribeta Biological Honor Society recently held its annual Tree Fertilizing event. The event calls volunteers to prepare young trees for the upcoming season through pruning and general maintenance—critical to the success of young saplings across our beautiful campus. Each tree received some TLC.
Thank you, Tribeta! Your work ensures the life of young trees for years to come.
---
Grotto Clean-up
Giving back is a very hands-on task for sophomore Marion Smedberg. With guidance from Campus Ministry, Marion led a group to clean up the Grotto and restore it to its original glory last seen at the time of its building in 1921. From fallen branches to weeds, to leaves and vines, the transformation is remarkable.
Nature continues to grow and Marion continues to lead the charge to keep our Grotto looking its best. If you would like to help Marion in the upkeep, please email her.
---
Sports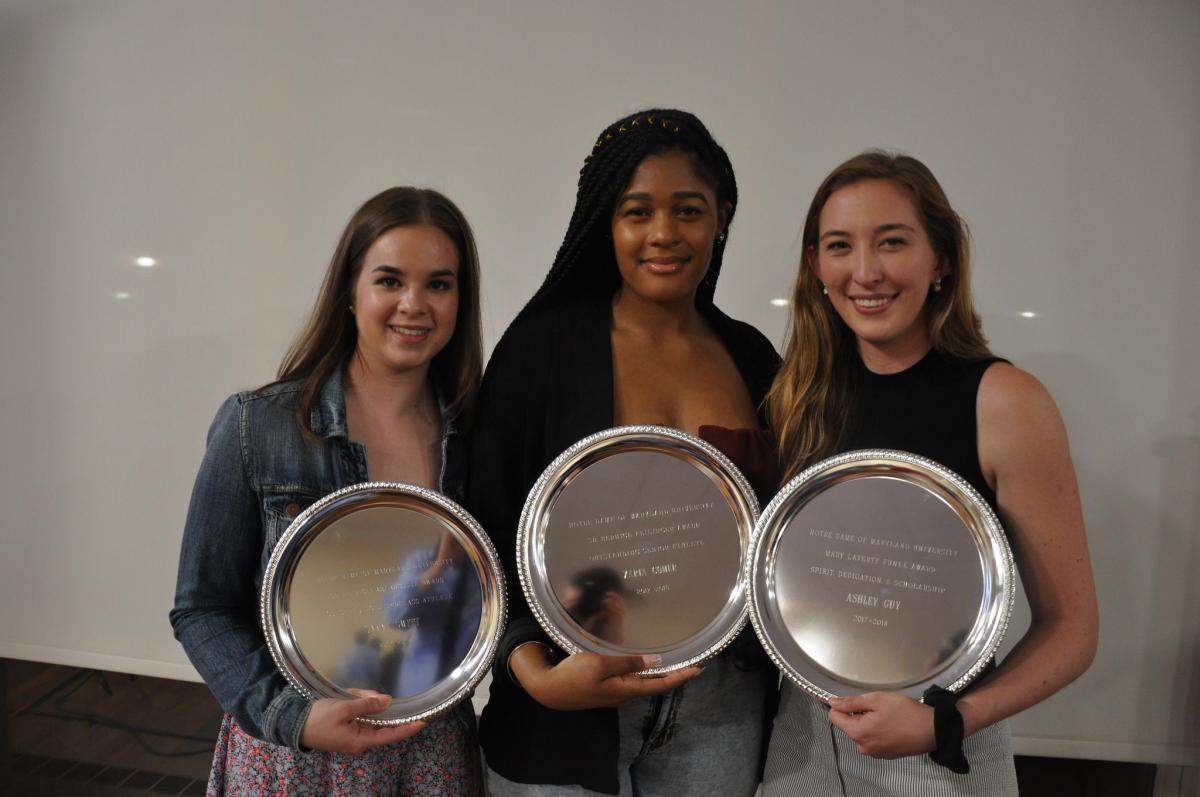 The Department of Athletics held its annual Student-Athlete Gator Awards Ceremony to honor the 2017-18 athletic season. The evening started with a social gathering for student-athletes, coaches, parents, friends and fans and ended with the honoring of the NDMU student-athletes for the accomplishments both in the classroom and in their sports.
The first departmental award was the Sister Patricia McLaughlin Award for the Outstanding Underclass Student-Athlete. Freshman volleyball student-athlete, Sarah Sweet was this year's award winner. Sarah led the team in kills in her rookie season with 318 total and 3.38 kills per set. At the end of the season, Sarah was named to the First Team All-CSAC and is a member of the CSAC All-Academic Team.

The second departmental award was the Mary Laverty Funke Award for Spirit, Dedication and Scholarship. This year's recipient was senior student-athlete, Ashley Guy. Nominees for this award must have at least a 3.0 GPA and display outstanding dedication to the athletic department, their team and mission of the university. Guy is a three-sport athlete for the Gators, playing volleyball, basketball and tennis.
The final departmental award of the evening went to Zaria Comer. She received the Sister Bernice Feilinger Award, which recognizes the outstanding accomplishments of a senior student-athlete during her tenure at Notre Dame. Comer played basketball all four years and was a member of the volleyball team for three years. She finishes her career fourth in the Notre Dame record books for career points with 1,221, first in field goal percentage at .500 (tied for seventh in the CSAC), first in total blocks with 179 (tied for fifth in the CSAC), and third in field goals made with 521. In her senior season, she had four top-50 national rankings including, ranked 20th in field goal percentage at 54.9%.
---
Loyola Notre Dame Library News
Where to study?
As finals approach, you may be looking for a quiet place to study and get away from everything. If that is the case, the LND Library wants you to remember it has spaces available. In addition to individual study locations throughout the building, there are several rooms that are available when not reserved for classes or events. For the complete list, see the website.
Library Construction
"The library construction is almost complete. The new lower level terrace overlooking the pond will be ready for use by the end of the summer! The library has sample deck furniture for you to try out and vote on, so go take a look and let them know what you think."
Special Library Hours
Library Special Hours: Please note that the library hours will change during the summer and on holidays. For the latest library hours, visit our website. Summer hours will be posted shortly. Remember that even when the building is closed, you can still get research help 24/7 via online chat!
---
News by School
School of Arts, Sciences, and Business
Faculty Accomplishments
Congratulations to Erinn Gales! She recently received the 2018 Staff Award for Outstanding Civic Engagement, for collaborating with the community for service-learning and civic engagement initiatives and encouraging others to integrate civic engagement and service-learning into their respective roles.
The award was presented by Campus Compact Mid-Atlantic.
---
Professors Roberta Engel and Hangkyo Lim recently participated in the 2018 City Nature Challenge at Leakin Park. As entomologists, both collected and identified specimens for the event.
---
School of Education
Faculty Accomplishments
Notre Dame of Maryland University's "Academy of Catholic Educators" (ACES) was awarded the Dr. Karen M. Ristau Innovations Award at the Convention of the National Catholic Educational Association in Cincinnati. The award, which recognizes innovative practices in Catholic Schools was presented to Gail Donahue, Program Director, on April 2, 2018 at the President's Dinner. Sister Sharon Slear, Interim Provost, and Sister Mary Fitzgerald were in attendance. This is an incredible accomplishment, and documents the amazing work completed by our team of faculty and staff who have expended countless hours collaborating with more than 30 Catholic school leaders and teachers in both the Baltimore and Washington, D.C. Archdioceses, and then planning and implementing professional development strategies to enhance the instructional program for the thousands of children attending these schools by transforming their classrooms from whole group, teacher-centered instruction to more engaged, student-centered instruction.
---
Ryan L. Schaaf, Assistant Professor of Educational Technology in the School of Education finished his stint as guest podcaster at TeachThought. The 12 part-series has amassed over 15,000 downloads. You can listen to all the episodes below.
---
Student Accomplishments
Congratulations are in order for Amy Rosenkrans '93. She has been selected as the winner of the 2017 Joseph Arnold Essay Contest. The panel of judges praised her essay, "The Good Work" as well-written, well-researched and as addressing a significant aspect of Baltimore social and religious history. Her essay will be posted on the BCHS web page.
Phi Xi Chapter of Kappa Delta Pi, International Honors Society in Education inducted 35 new members to its chapter on Sunday, April 22. The new members include:
Veronica Berkstresser
Dominique Blount
Taylor Burnett
Juliet Casanova
Carrie Claus
Gustavo Coronado
Amy Cote
Jessica Deinlein
Alison Demelim
Valorie Echard
Colleen Everett
Romie Eyring
Martin Feigelis
Melissa Ford
Jillian Grap
Brittany Groom
Erica Groom
Lesa Guth
Morgan Harter
Colleen Helie
Mary Shelley Knach
Anthea Lowe
Griselda Martinez
Mairead McAllister
Nicole McElroy
Erin Morris
Taylor Pazienza
Michael Rangel
Hannah Rocco
Jessa Rosenberger
Ashley Rostek
Christina Schell
Megan Sheppard
Larrisa Singer
Sara Sotaski
The new members met the academic requirements, fulfilled all of the application steps by the appropriate deadlines, and had their applications/membership approved by our chapter.
School of Nursing
Student Accomplishments
Here is proof that Notre Dame prepares our students for the working world. Congratulations to the following students for receiving and accepting placement in area hospitals:
Elizabeth Brooks - OR, Franklin Square Hospital
Valentina Canchanya – Labor & Delivery, Johns Hopkins Hospital
Kirsten Chrest - Labor & Delivery, Mercy Hospital
Madalyn Dewling - ED, Children's Healthcare of Atlanta, GA
Karla Medrano - Labor & Delivery, MedStar Harbor Hospital
Ellysia Mohammed - PACU, MedStar Union Hospital
Keisha Moss - MICU Stepdown, Franklin Square Hospital
Alondra Paz - Labor & Delivery, Holy Cross Hospital
Alexis Thompson – PICU, Johns Hopkins Children's Center
School of Pharmacy
Student Accomplishments
Congratulations to Dr. Lindsey Crist for being awarded Teacher of the Year honors at the School of Pharmacy's Annual Scholarship and Teacher of the Year Awards Ceremony. In addition to Dr. Crist, these pharmacy students were awarded scholarships.
CVS Health Foundation - Tiffany Crawford '20, Darshita Amin '20

CVS Health Foundation- Bilingual Award - Zeinab Koosej '20

CVS Health Foundation- Spanish Proficiency Awards - Arlene Velez Bartolomei '19, Lisamarie Tubens Diaz '21

Foundation Scholarship - My Nguyen '19

Alumni Chapter Scholarship - Robert Gootz '19

NACDS Scholarship - Rachana Mehta '20, Aiman Shaikh '21

Rosskopf Family Scholarship - Tyffani Howard '19

Super VALU Scholarship - Umar Qazi '19, Rachana Mehta '20

Walgreens Diversity & Inclusion Excellence Award - Umar Qazi '19
10. Walgreens Multilingual Scholarship - Jenny Yom '21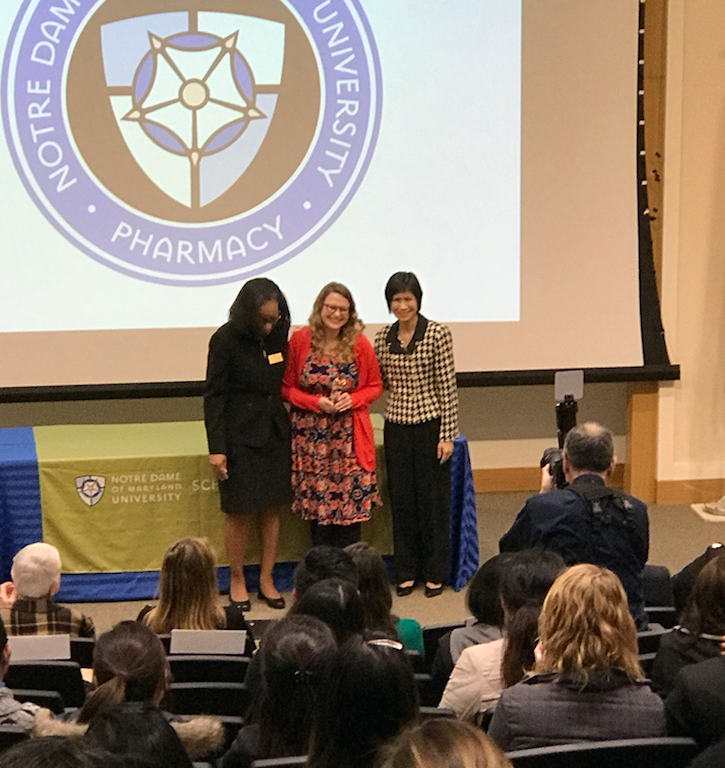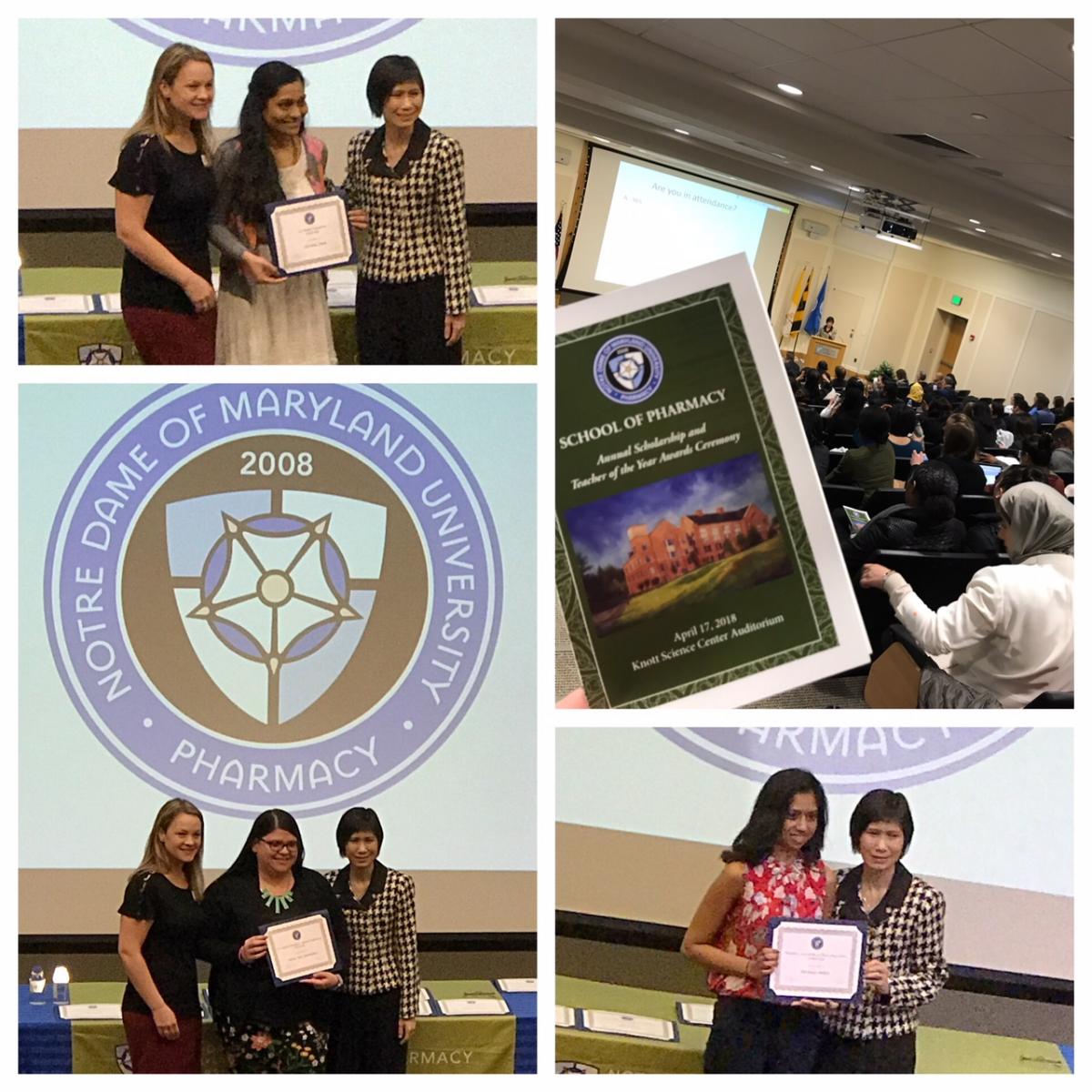 ---
Alum Accomplishments​
The following Class 2017 alums matched to the following PGY-2 residencies after completing a PGY-1 residency:​
Vala Behbahani '17 – Mount Sinai Hospital - New York, NY (Solid Organ Transplant)
Rachel Dewberry '17 – MedStar Health – Columbia, MD (Health System Pharmacy Administration)
Shayne Wharton '17 - Pittsburgh Veterans Administration Medical Center – Pittsburgh, PA (psychiatry)
Upcoming Events
STEM Camp
Registration for the 2018 STEM Summer Camp, is now open. The camp will run from July 16-20. For more information go to the STEM website.
---
May 10
Partners in Mission
---
May 15
Last day of exams!
---
May 17
School of Nursing Blessing of the Hands Ceremony
6 p.m., Marikle Chapel, Reception to follow in Doyle Formal
---
May 18
Morrissy Honors Brunch
10 a.m., Otenasek House
Trailblazers Celebration
1 p.m., Noyes House, first floor
CAUS, Graduate, and Term 2 classes end
ELI Spring Session II ends
---
May 19
School of Arts, Sciences, and Business Awards and Celebration
9:00 a.m., Fourier Hall, Lobby & Former Library
Women's College Senior Brunch
11 a.m. Doyle Dining Hall
Operation TEACH
1-3 p.m., Doyle Formal
Commencement Liturgy
Students Assemble at 3:30 p.m.
Procession begins at 3:50 p.m.
Mass at 4 p.m., Marikle Chapel
---
May 20
Commencement
Royal Farms Arena, Baltimore
Doors open at 9 a.m.
Students assemble at 10 a.m.
Processional begins promptly at 10:30 a.m.
​
---
May 21
Summer Semester begins
---
May 28
Campus Closed for Memorial Day