The Bulletin is published every month for faculty, staff, and students.
---
October 2017 Contents
NDMU News​
Gibbons Hall Rededication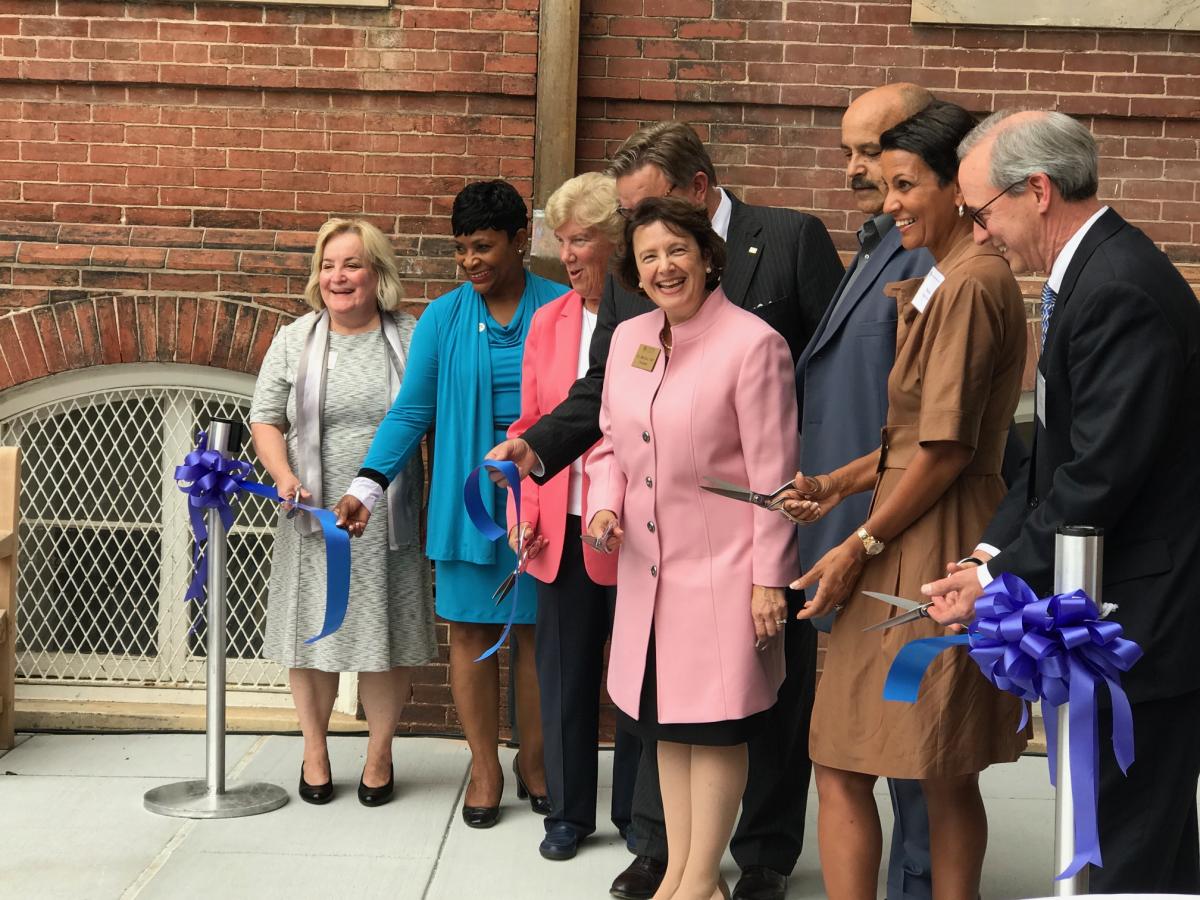 Gibbons Hall has been officially rededicated. About 80 people from the Notre Dame community came together, with Maryland's Secretary of Higher Education, Jim Fielder, local representatives and area dignitaries for the historic rededication during Reunion Weekend. President Yam called the momentous occasion a time where we celebrate the innovative, forward-thinking learning that occurs in Gibbons Hall while remembering and honoring the University's past.
The University completed a $6.5 million-dollar renovation of Gibbons Hall this summer that included a new communication arts suite complete with new equipment and a revamped radio station, a new Women's Institute, new education offices and a new global digital classroom.
---
WOW-Baltimore Thinkins!
WOW Baltimore is just over six months away and the planning for the festival is in full swing. The WOW Advisory Board began its planning meetings in September and has scheduled WOW Thinkins for this week. Thinkins are a great opportunity for people to speak their mind and play a role in the topics that will be discussed during next year's festival.​
Thinkins will be held throughout the Baltimore region beginning this Thursday and running through Saturday afternoon. Three of the sessions will be held Friday at NDMU, in the Fourier Library – the first at 10 a.m., the second at 1 p.m., and the third at 6 p.m.​
WOW is a series of global festivals that celebrate the achievements of women and girls, and discusses the obstacles they deal with in their daily lives. WOW-Baltimore is scheduled for April 28th. NDMU is a proud to host the event for the second time in partnership with Southbank Centre, London's leading arts center.​
To register for a Thinkin session or for more information, visit WOW-Baltimore.​
---
Reunion 2017
Reunion 2017 has come and gone and it was a huge success! More than 200 alums and guests from classes ending in "2" and "7" returned to campus. Alumnae and alumni made the trip to Baltimore from as far away as Hawaii, Tennessee, Connecticut, New York and South Carolina.​
In addition to traditional staples like Flashback Friday, the Crab Feast, and sitting in on classes, alumnae and alumni were able to experience new events like a behind-the-scenes campus walking tour, a beer garden and lawn games, and WOW Bites.​
Planning is already underway for next year's reunion. Reunion is for everyone and next year we will place specific emphasis on class years ending in "3" and "8."​ To see pictures from this year's event check out the University's Flickr.​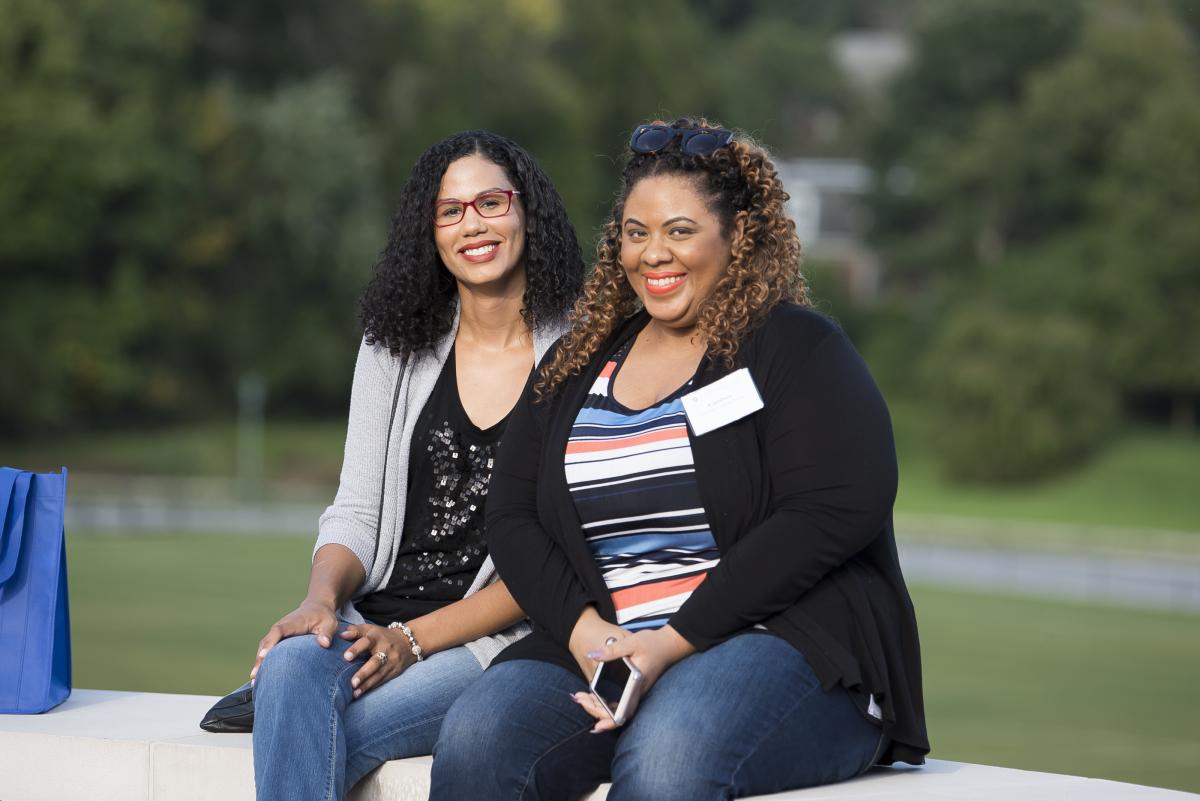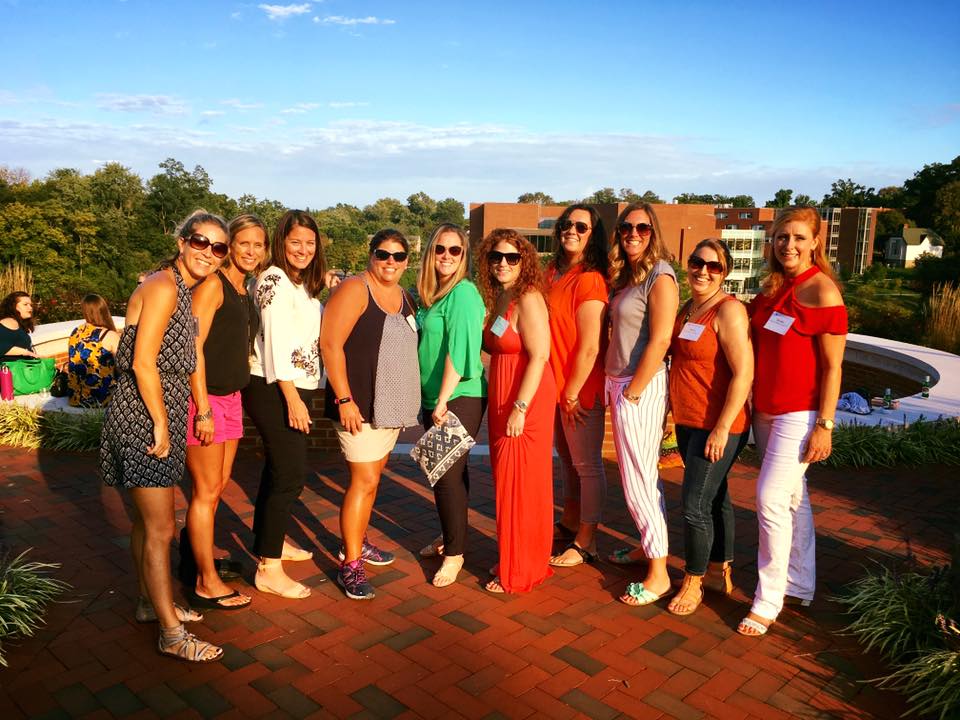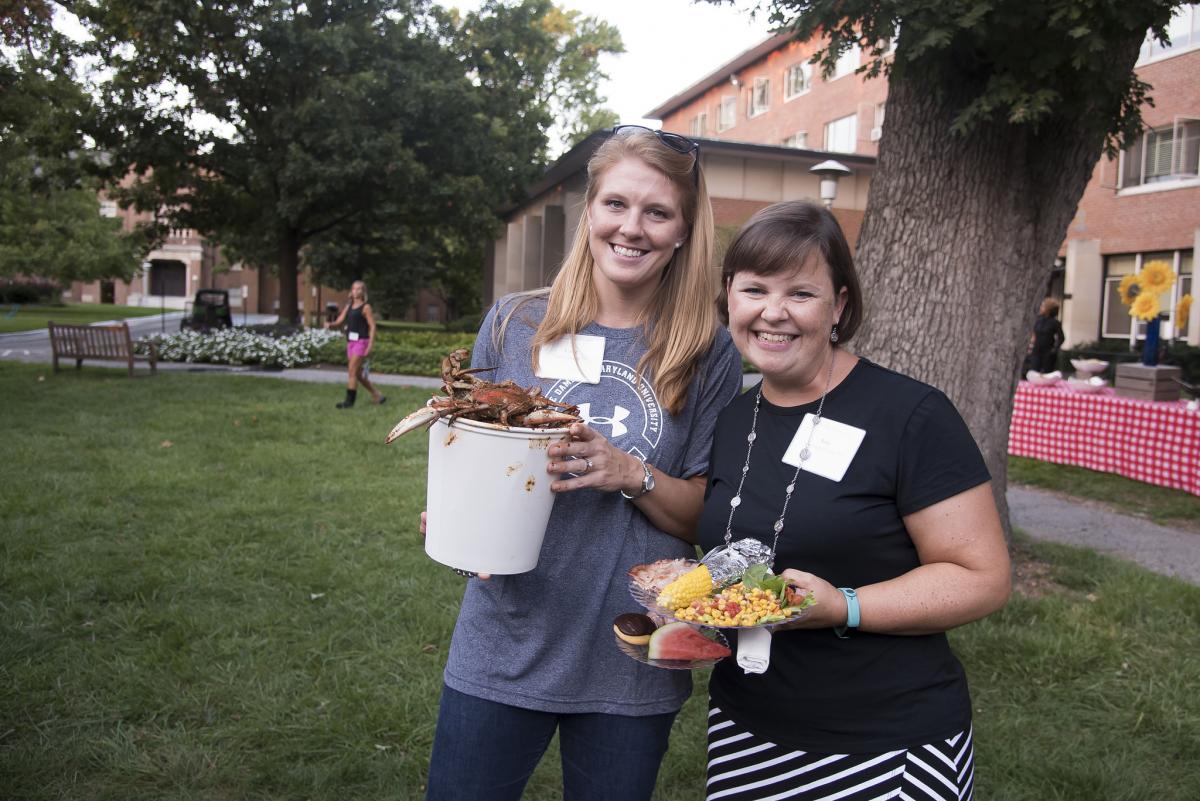 ---
SSNDs to Gather at NDMU
On October 9, NDMU will welcome SSND delegates and translators from around the world to campus. The sisters are part of the 24th General Chapter. It is a time of intense prayer and dialogue. While the sisters will only visit NDMU this particular day, they will be in Maryland through the 24th. So, if you see any of our guests, please feel free to welcome them, and off any assistance or direction.
---
Project Homeless Connect
More than 100 Notre Dame students will be volunteering with The United Way of Central Maryland's Project Homeless Connect. The event happens October 12 from 9 a.m. – 4 p.m. at the Baltimore Convention Center.​
The event allows thousands of families and individuals facing homelessness to receive medical exams, screenings, haircuts, legal advice, identification and more all in one place. Homeless and at-risk participants are paired with a volunteer guide, who travels with the participant throughout the event, helps them access services, and gets to know them on a personal level.​
If any faculty or staff would like to volunteer please contact Erinn Gales in Campus Ministry.
---
Peace Pole​
The Notre Dame community turned out recently for the International Day of Peace. A mix of students, faculty and staff gathered at the Peace Pole in front of Doyle Hall for a campus-wide prayers service.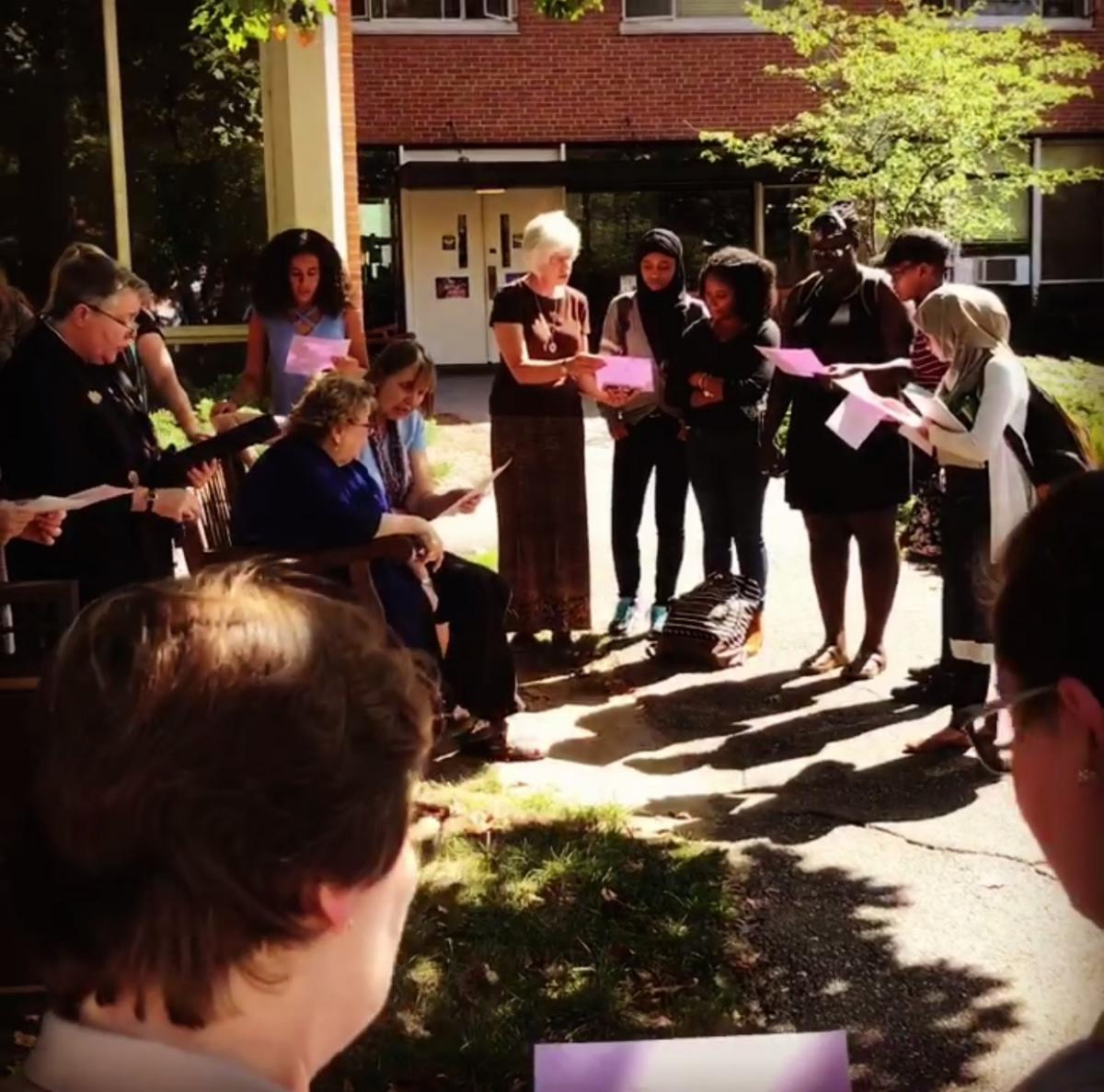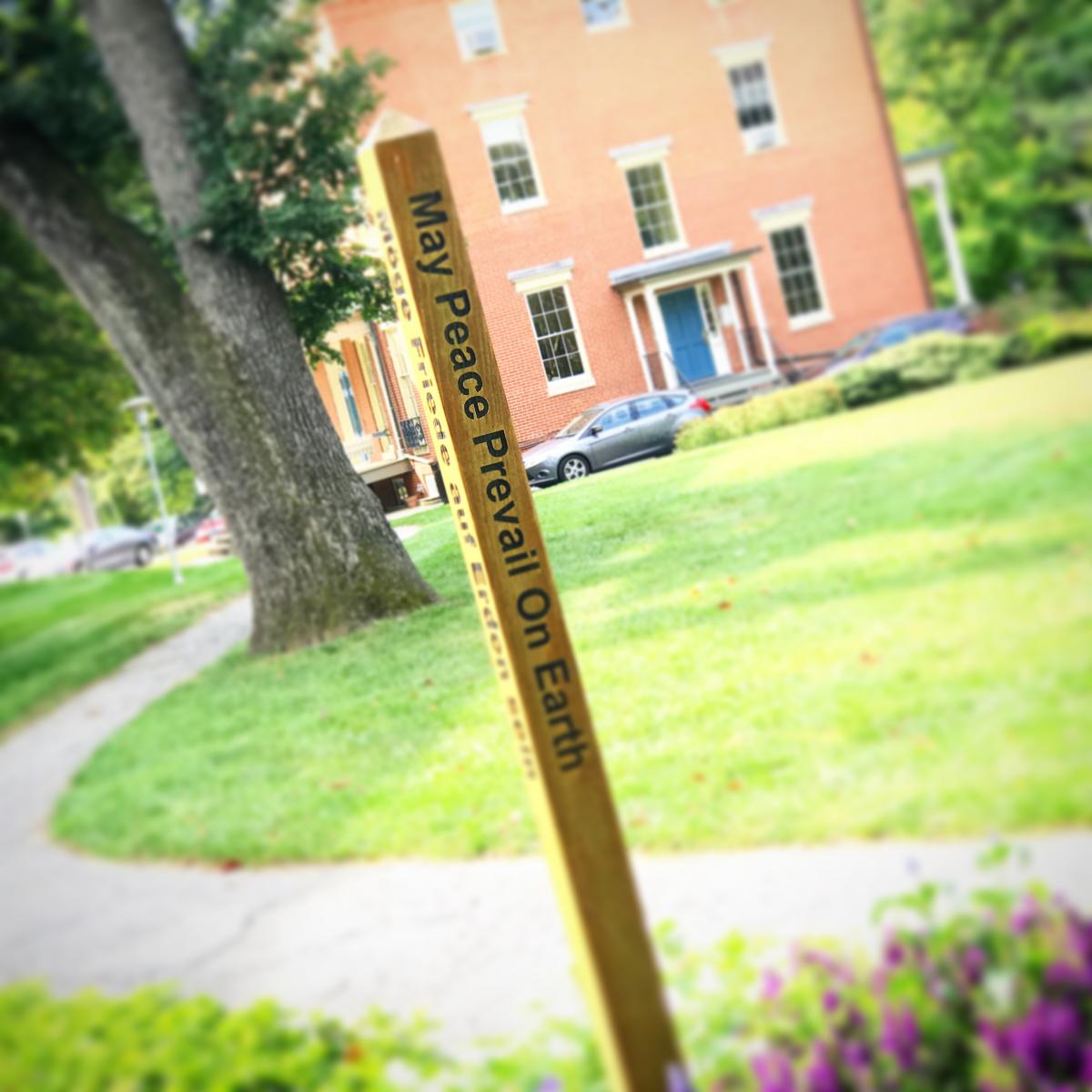 ---
Annunciation Music Ministry
Many thanks to those who volunteered to join our newly formed Annunciation Music Ministry.​
Volunteers will have the opportunity to play an instrument and/or sing at Sunday evening mass and special liturgies on campus.​
This year's volunteers include:
Sharon Park
Shannon Raum
Robin Riha-Lopez
Megan Johnston
Margo Cunniffe
Isabella Carunungan
Emily Dow
Henry Wroblewski
David Hoovler
Anisha Cornish
Dave Morrocco
Catherine Bruzdzinski
Autumn Bows
---
Common Read With Kristin Hannah
Just a reminder on October 17, the University will host Kristin Hannah, author of The Nightingale, this year's common read. The "fireside chat," will be a question and answer type of discussion and will be held in LeClerc Auditorium. It is open to the community and will begin promptly at 7 p.m. with a book signing to follow. Doors open at 6 p.m., it is first comes first served.
---
CAUS & Grad Has a New Home(s)
Good news for NDMU's CAUS and Graduate programs. Graduate recruiters are now located and working directly with the deans and schools for the recruitment and enrollment of our various graduate programs. In addition, in the Office of Undergraduate Admissions, there is a recruiter specifically assigned to outreach to the adult undergraduate (CAUS) population.
---
Loyola Notre Dame Library News​​
New Library Makerspace
Explore, learn, and invent at LNDL's new makerspace, located on the library's main level. The makerspace features 3-D printers, 3-D scanners, audio production and recording equipment, sewing and embroidery machines, and more! Training will be provided. Visit LNDL for more information.
The library will hold an open house event for the new space on October 26. Stay tuned for more details!​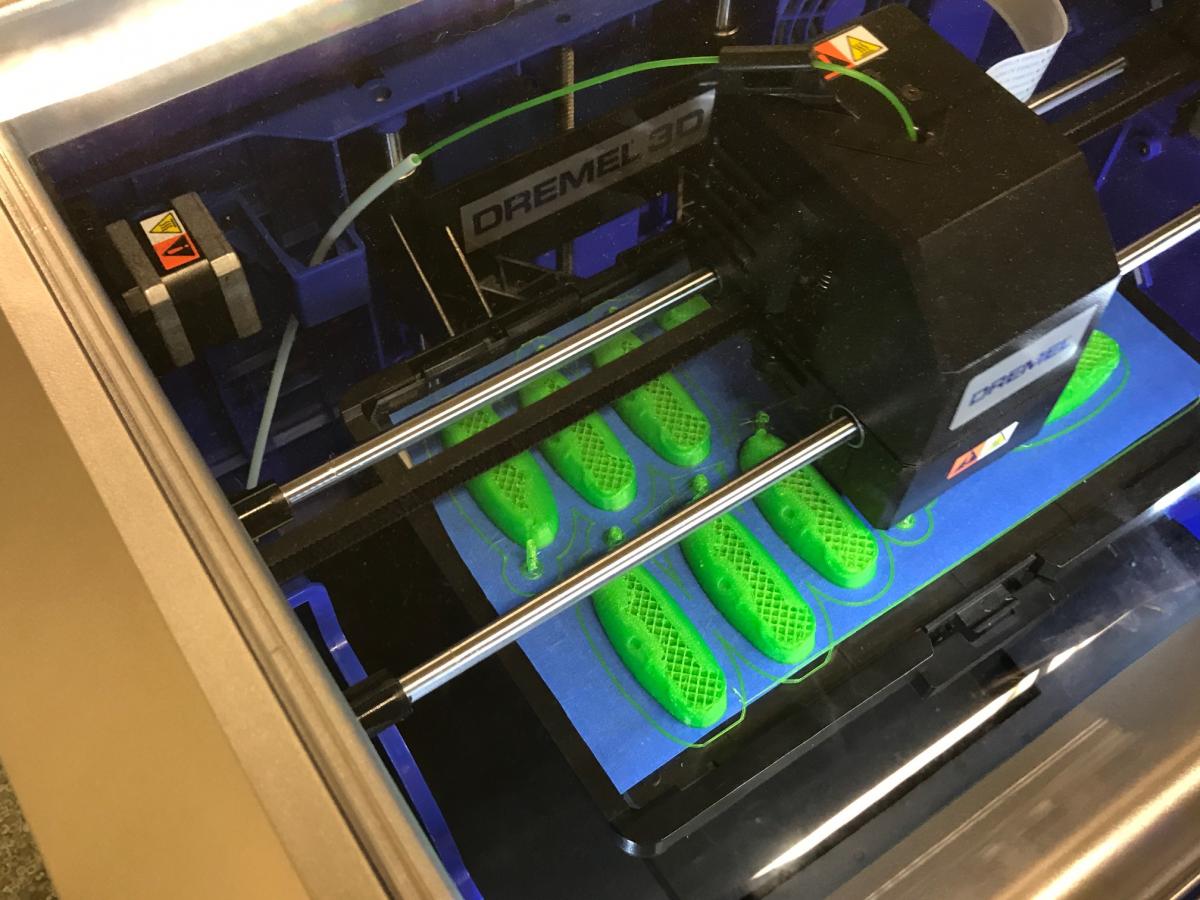 ​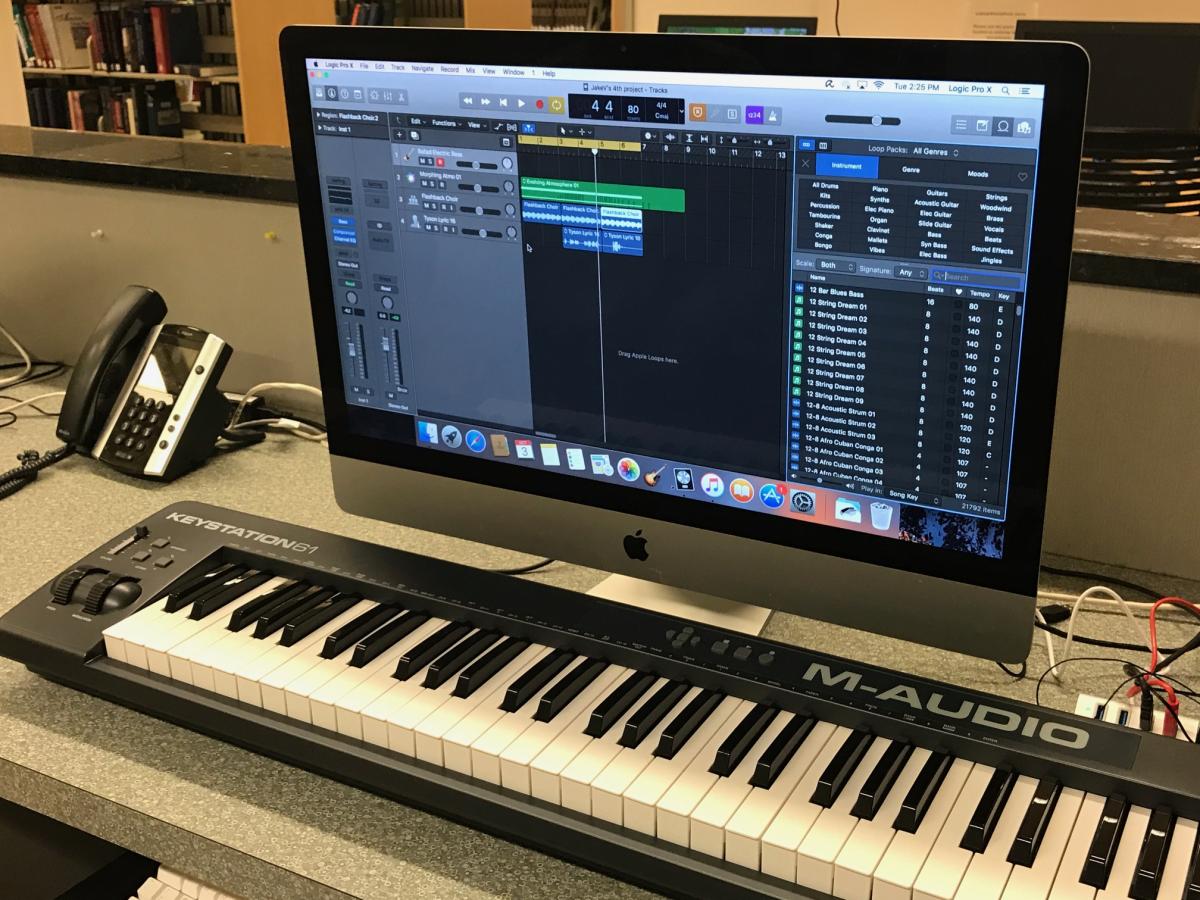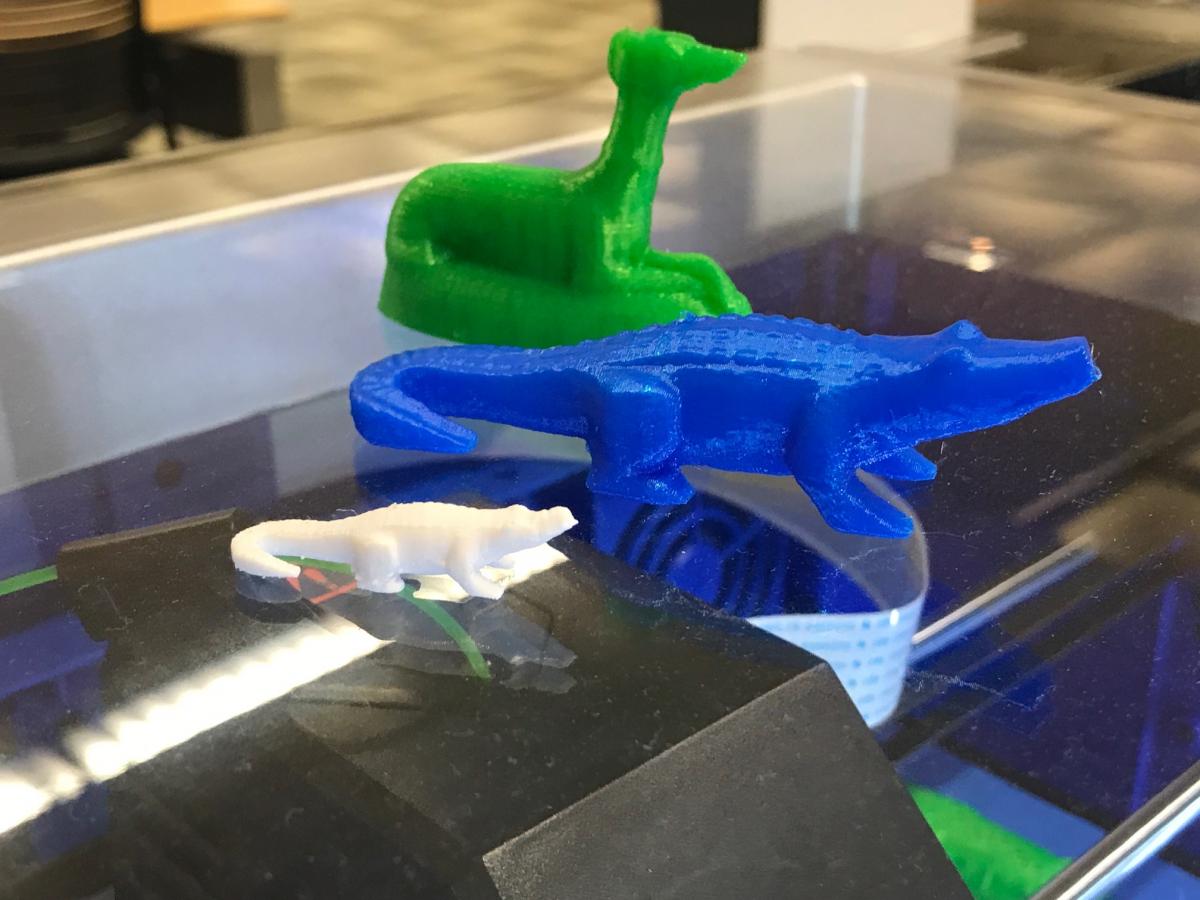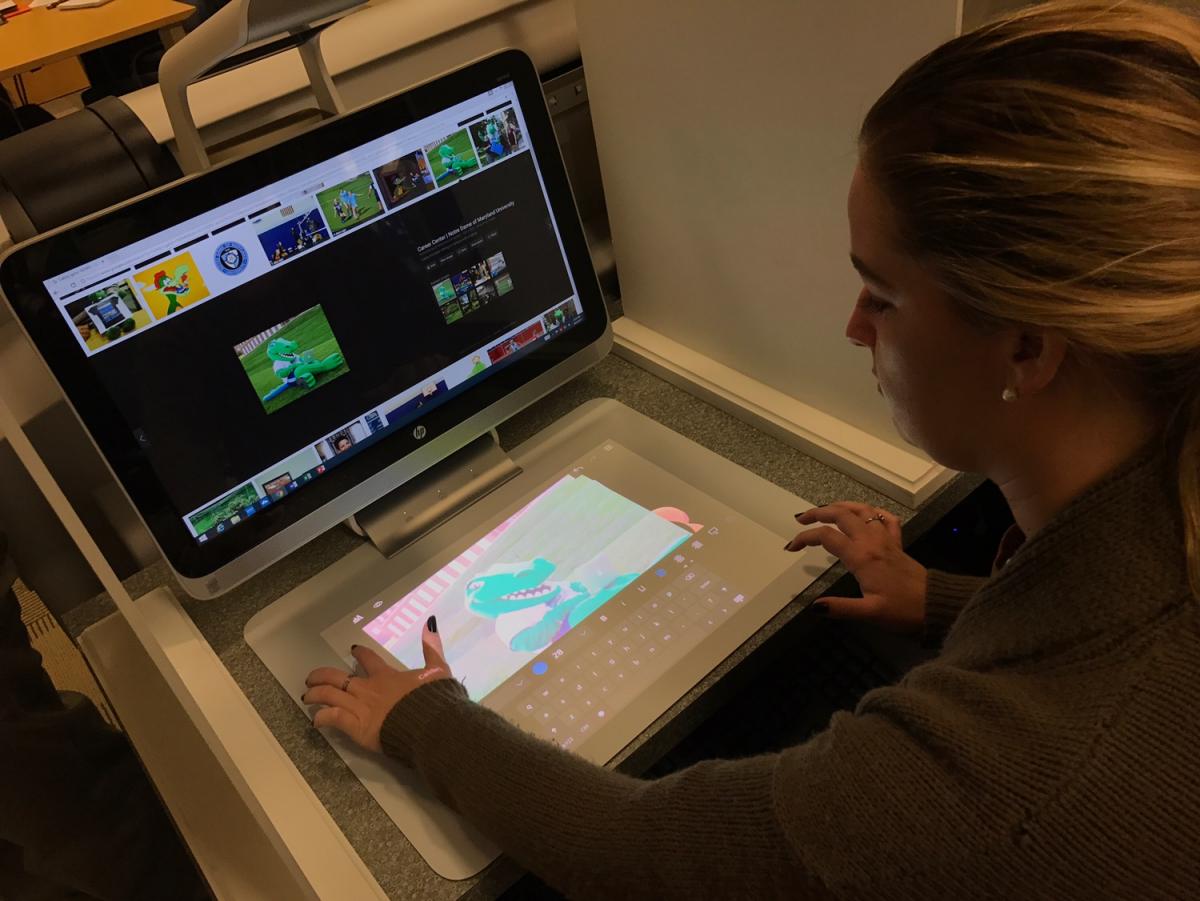 Library Pop-Up Class Series: Fall 2017
The Library's first Pop-Up Class Series for students will debut in a few weeks. Come to these informal sessions to learn about 3-D scanning, geographic information systems, and more. View the event schedule for more information and class descriptions. Hope to see you there!​
Resource Guide for the 2017-2018 Common Read: The Nightingale
Curious to know more about this year's Common Read? This online guide, created by LNDL's Research & Instruction Librarians, links to resources and library materials that provide context and background information for The Nightingale: watch interviews with the author, read the reviews, and see what relevant books you might want to check out to enrich your understanding of the work.
---
News by School
School of Arts, Sciences, and Business
Faculty Accomplishments
On Saturday Sept. 16, Drs. Sean Coyne (Psychology) and Paul Weldon (Biology) participated in the National Zoo's Enrichment Day, the final visitor education event scheduled at the National Zoo this year. This event provides visitors with an opportunity to learn about animal enrichment and training through a series of engaging activities, games and demonstrations. The primary event features themed stations where visitors can see, touch, and interact with various components of animal enrichment and training, something that is an integral part of providing excellent care to the animals at the National Zoo.​
---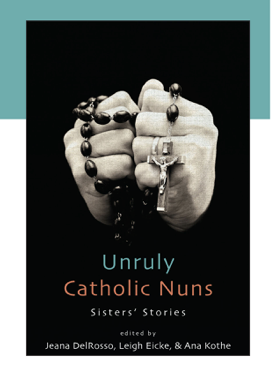 Congratulations to Jeana DelRosso! She recently had her fourth book, Unruly Catholic Nuns: Sisters' Stories published. The book was co-edited by colleagues Dr. Leigh Eicke and Dr. Ana Kothe. The collection of poetry, prose, drama, and fiction explores the voices of current and former Catholic nuns and, by doing so, contributes to the global conversation about the role of women in the Catholic Church today.
---
Student Accomplishments
Congratulations to Communication Arts and English major Micah Castelo '18. She had her second piece of writing published in Baltimore Magazine recently. Castelo is completing an internship this semester at the magazine.​
---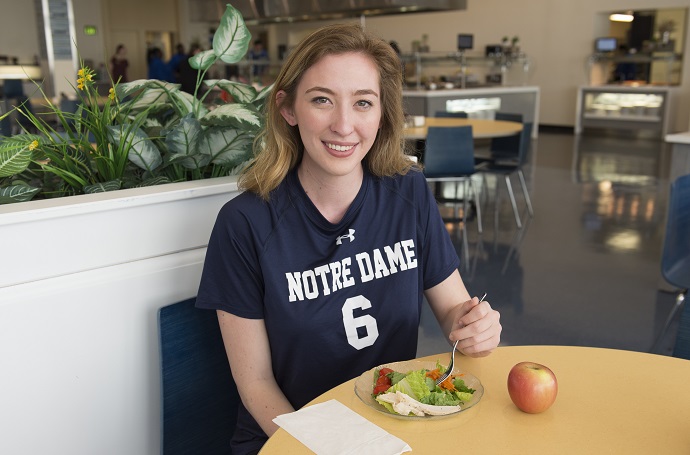 Whether it's in the classroom or on the court, our students are working to make a difference for others. Senior biology major Ashley Guy was recently featured on SAGE Dining's website for promoting healthy habits.​
SAGE's website has thousands of readers in North America who will see how Ashley promotes a healthy lifestyle on our campus. Ashley says eating a balanced meal is essential, whether it's a game day, practice or whether she simple needs energy for long labs.
This isn't the only time Ashley has promoted a healthy lifestyle. Last semester she volunteered her time with A Child's Place to help children in the program improve their motor skills and hand-eye coordination.
School of Education
Faculty Accomplishments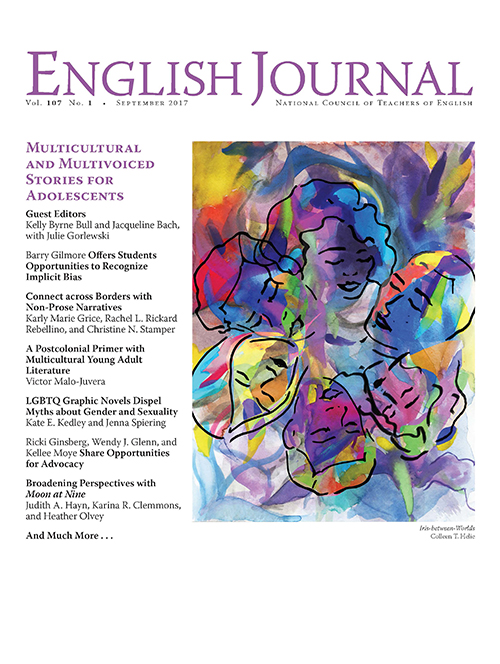 Operation TEACH educator featured on the cover of the English Journal
Big news for Operation TEACH participant Colleen Heile '18 MAT. She will have her artwork featured on the cover of the English Journal, a publication that is seen by thousands of educators across the United States.
Heile, who is a member of the TEACH 16 cohort created artwork that captured the theme of the recent issue - visualizing multi-cultural and multi-voiced stories for young adults.
Currently, Heile teaches art to middle and high school students at Notre Dame Preparatory School in Towson. She is scheduled to graduate with her Masters of Arts in Teaching this May.
Operation TEACH was founded in 2001 as a two-year post-graduate program that develops dedicated and motivated teachers to meet the needs of the Baltimore Community and Catholic elementary and secondary schools.
Operation Teach Commissioning
Operation TEACH held its commissioning on Friday, July 28 in the Marikle Chapel after a rigorous summer orientation on campus. The group welcomed 7 new and 8 returning teachers. Our teachers have started at their schools and updates about how they are doing can be found on the Operation TEACH Facebook.
Rabin Receives Grant
Carol Rabin received a $31,000 grant award from the Maryland State Department of Education, Division of Special Education/Early Intervention Services. These IDEA Part B funds will be used to prepare general educators to improve outcomes for students with disabilities in diverse and inclusive schools. Thanks to Carol for making NDMU the leader in special education instruction.
School of Nursing
School News
The Lighting of the Lamp Ceremony was recently held to welcome junior students entering the nursing program. The event was held in Marikle Chapel was attended by dozens of students and faculty.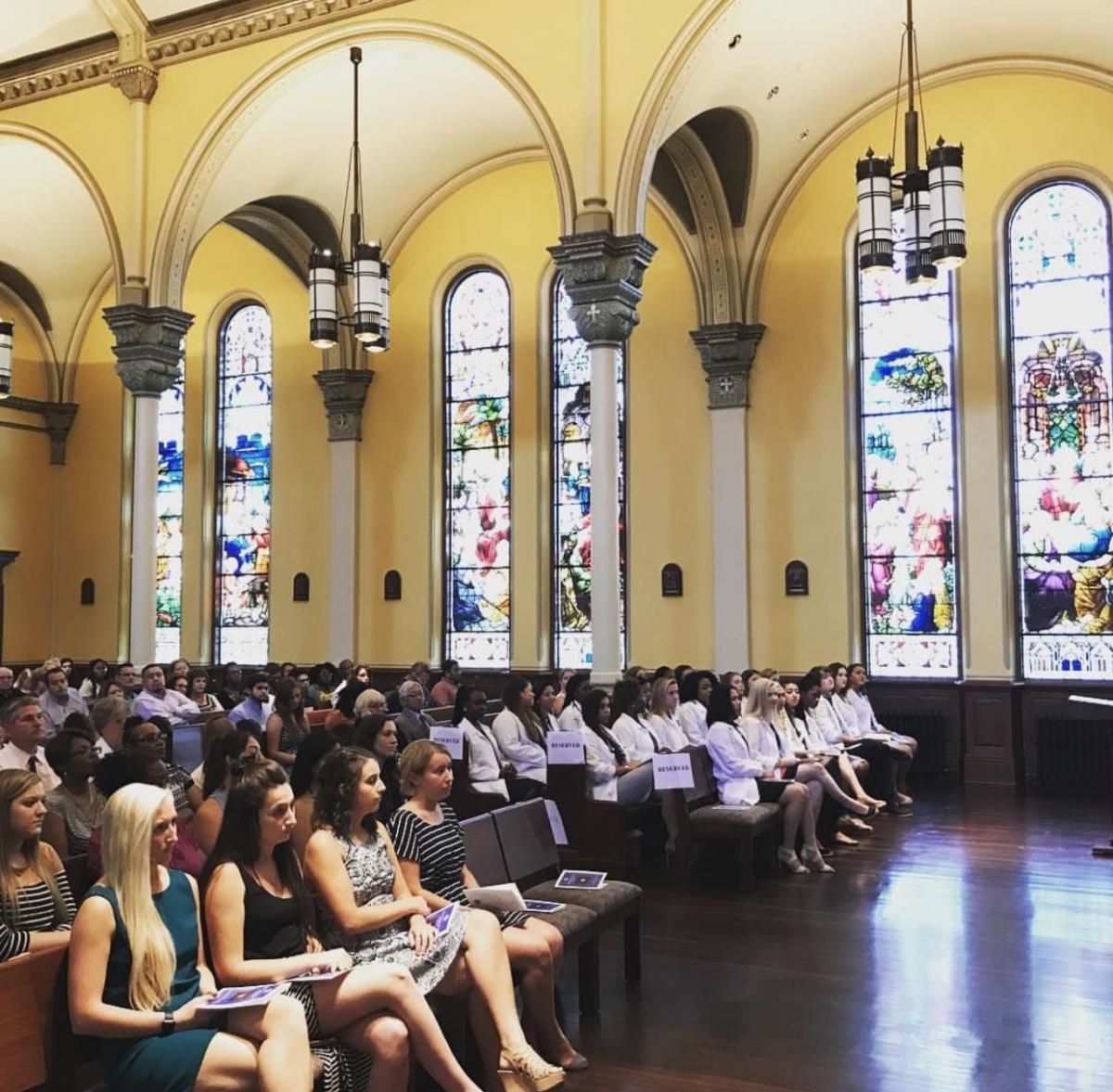 School of Pharmacy
Student News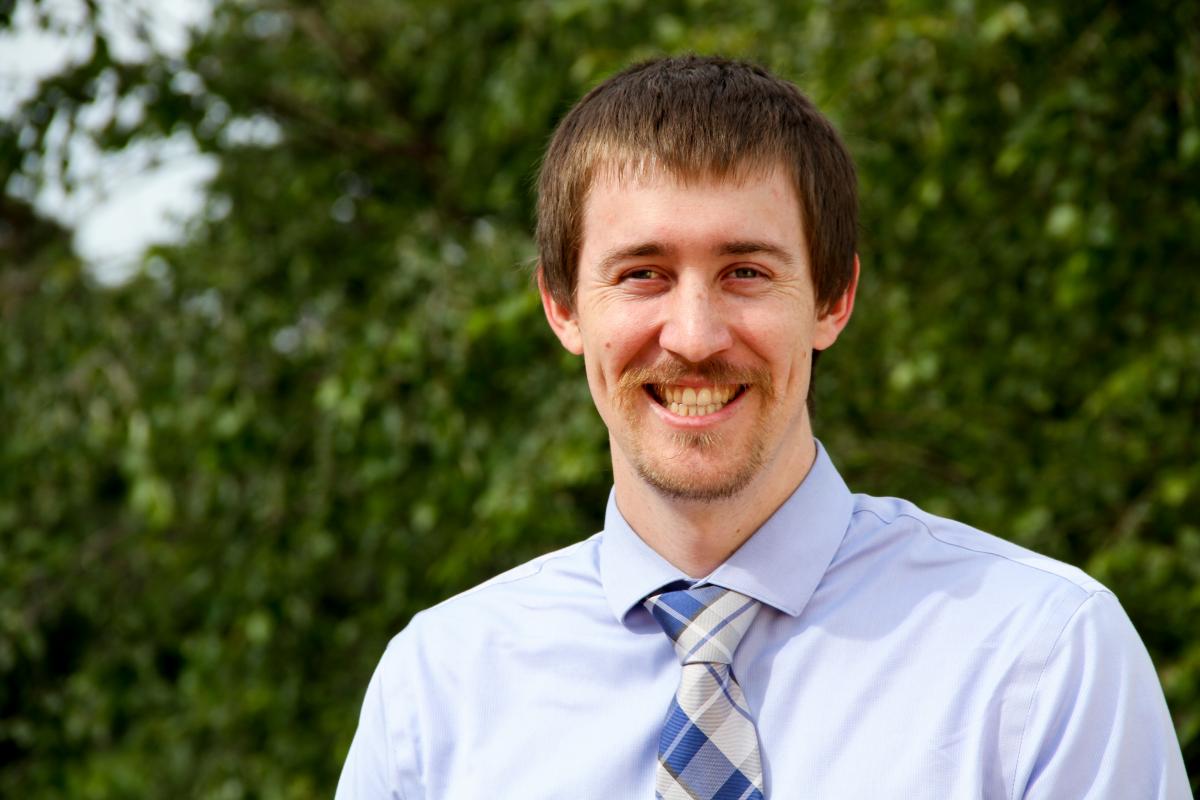 Kyle Gundlach – is the recipient of the National Community Pharmacists Association Foundation Presidential Scholarship. As a recipient of this scholarship, Kyle demonstrated a strong interest in independent pharmacy practice, leadership qualities and accomplishments, involvement in extracurricular activities and academic achievement. The scholarship will be awarded during the annual conference in October.
---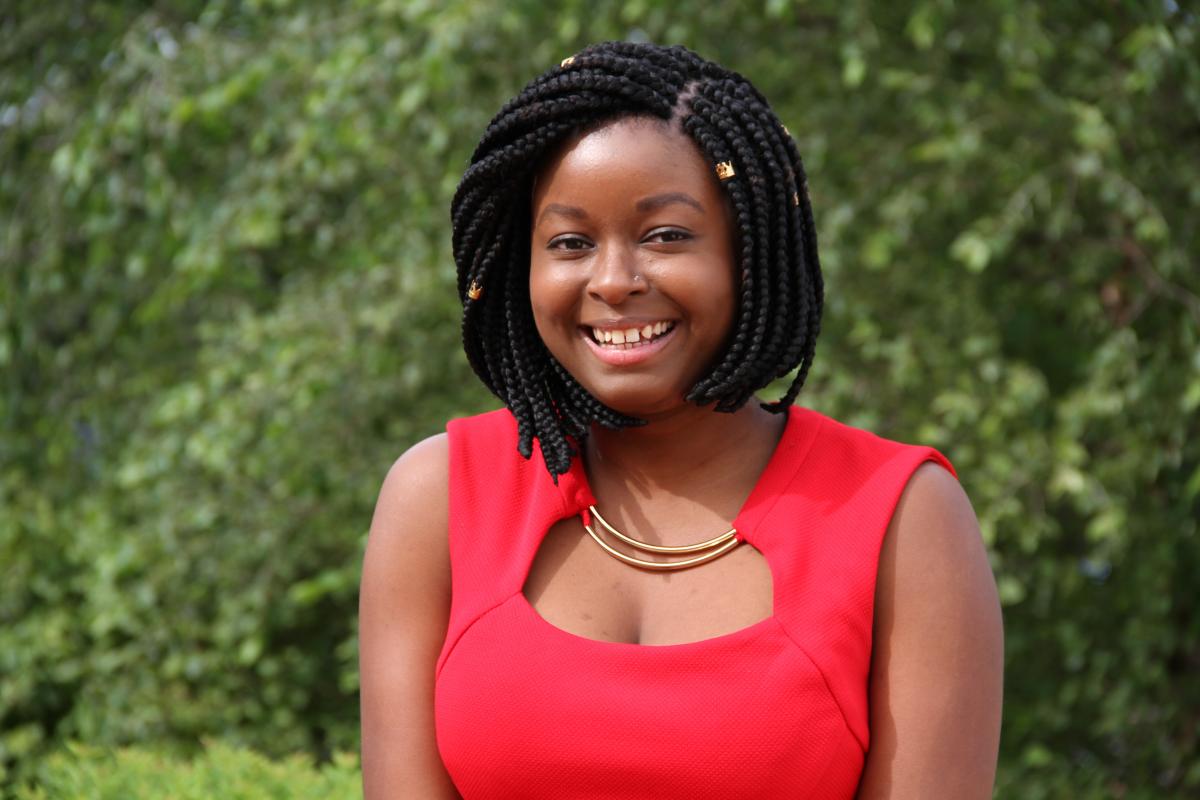 Michtta Andre – was selected as one of only nine Senior COSTEP trainee by the Public Health Service from across the country. She will be commissioned now as an Ensign while she is a student. Upon graduation, she will be a commissioned officer and has been assigned to the Federal Bureau of Prisons.
Upcoming Events
Now – October 13
Steven Johnson Other(s)
Gormley Gallery, 2nd Floor Fourier Hall
Now - December 6
Snapshots of Diversity
Loyola Notre Dame Library
October 4
Centering Prayer
12:30-1:15 p.m., Doyle Meditation Chapel
Centering Prayer is a method of silent prayer, which over time, becomes a prayer experience of God's presence within, closer than breathing, closer than thinking, closer than consciousness itself. It is a movement from conversation with God
to communion with God. It moves us from active forms of prayer to the more receptive form of "resting in God." We move from busy-ness toward a simpler life, a deeper life, and a more authentic life in which the inner experience of God is primary and energizing and centering.​
Gallery Talk
Noon, Gormley Gallery – 2nd Floor Fourier Hall
Steven Johnson presents a gallery talk in conjunction with his solo exhibit Other(s). Johnson tells stories to highlight and illuminate how otherness has physical manifestations that argue the realities of people and places depicted through his representational drawings.​
October 5
SOP sponsored Flu Clinic for Faculty, Staff & Students
1-6 p.m., Knott 107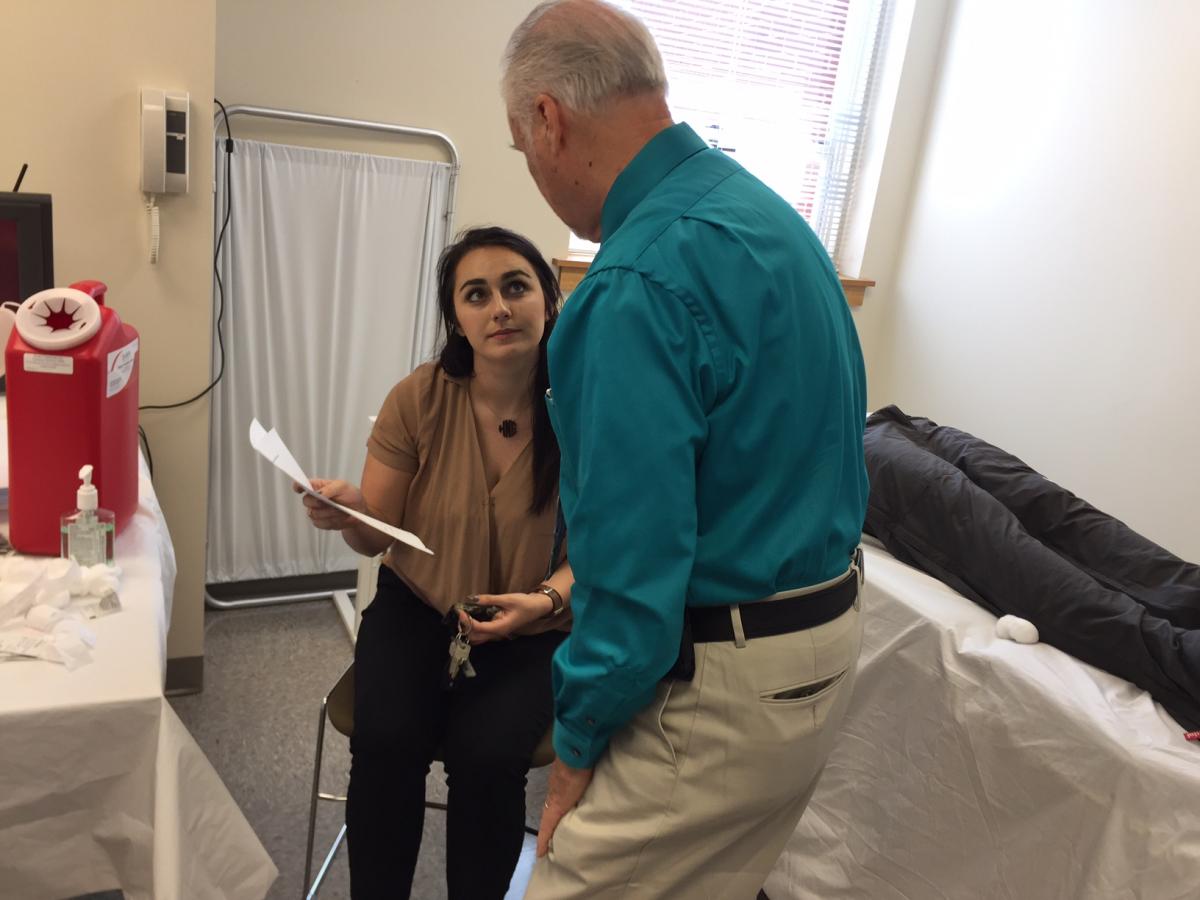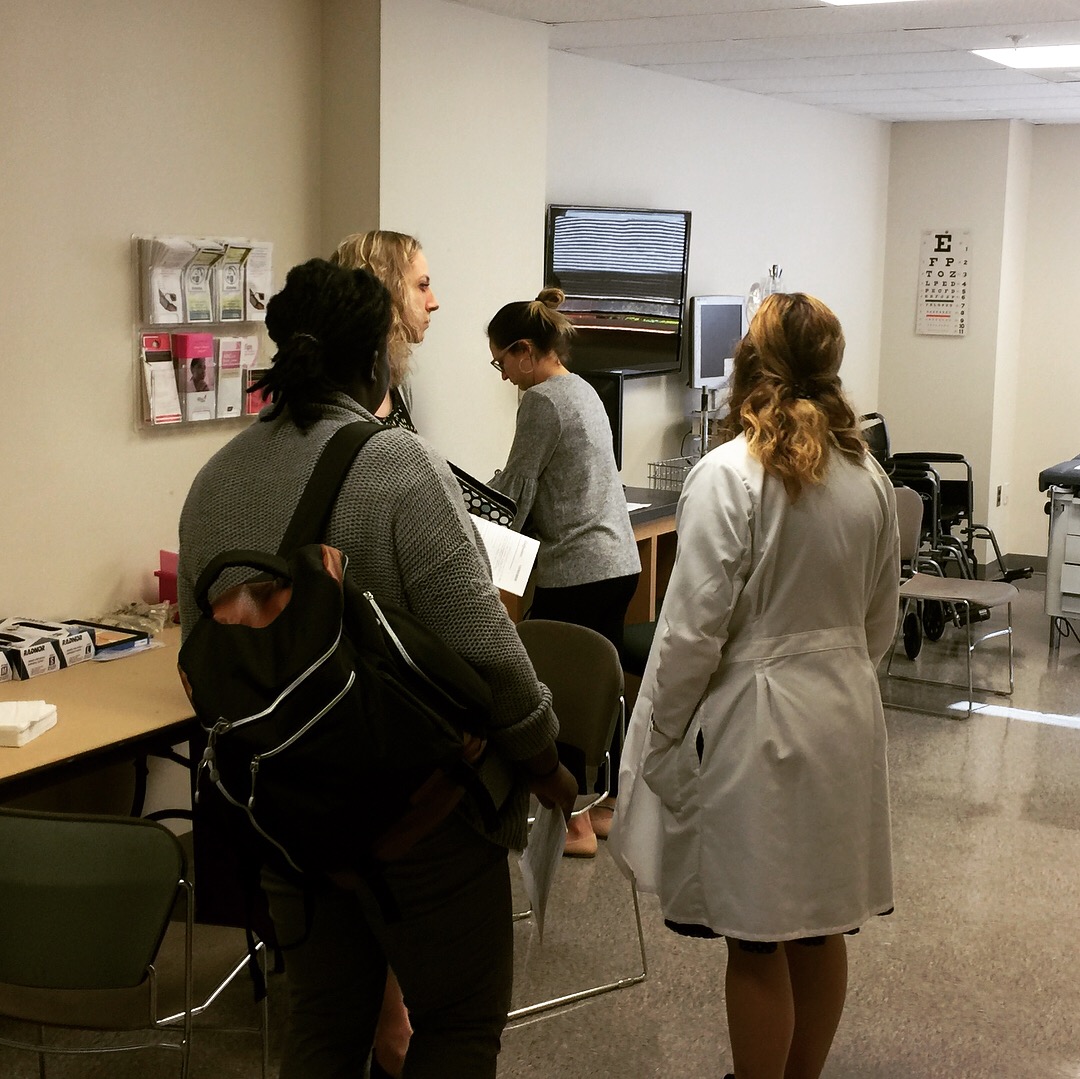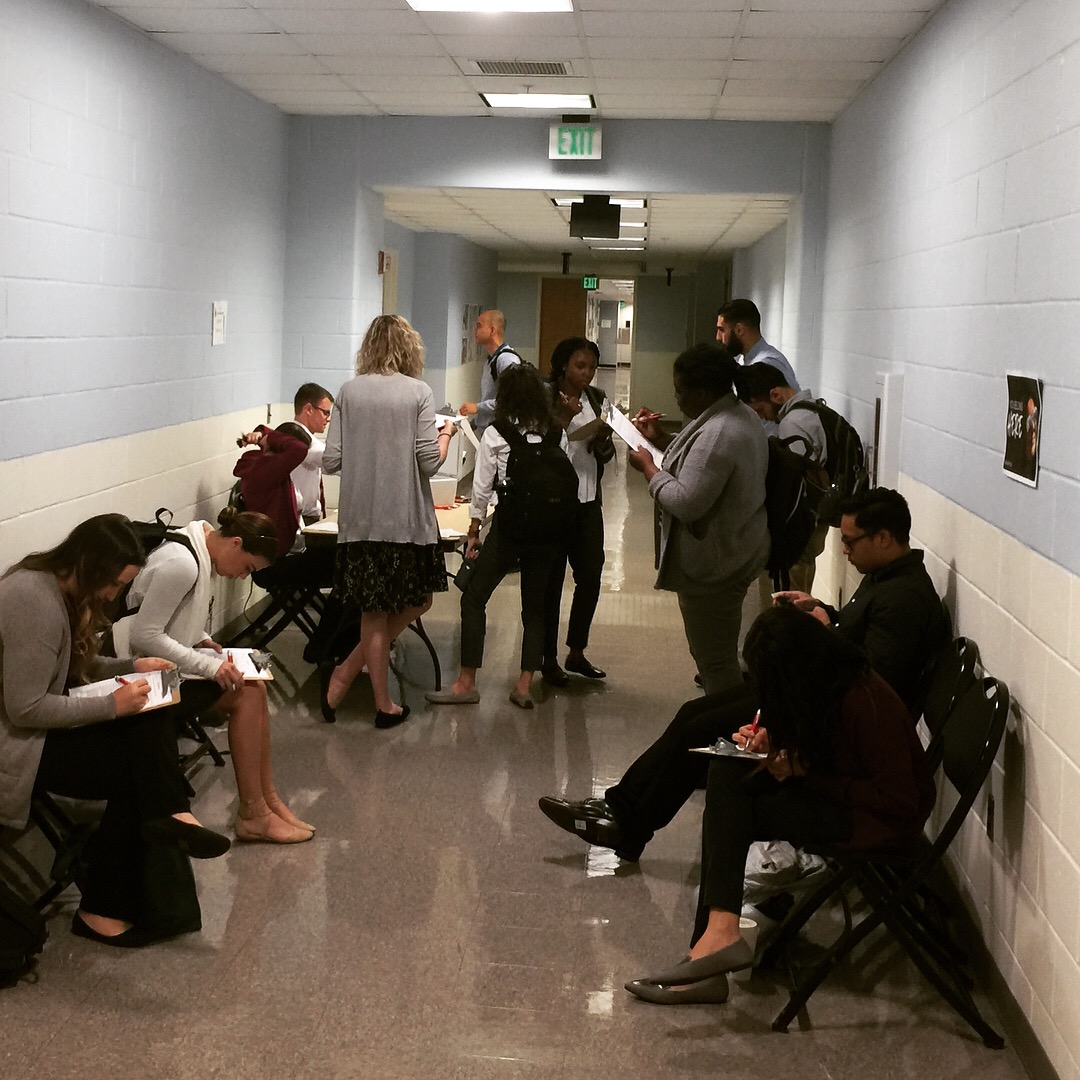 Centering Prayer
4:30-5:15 p.m., Doyle Meditation Chapel
Centering Prayer is a method of silent prayer, which over time, becomes a prayer experience of God's presence within, closer than breathing, closer than thinking, closer than consciousness itself.​
PJ Party!
8-10 p.m., Doyle Hall - Gator Alley
Come dressed in your PJ's and join CAB for a party to celebrate midterms being over!
October 10
Dress for Success
12:15 – 1:15 p.m., MBK Seminar Room
Get suggestions for how to dress for your next interview, select items from free career wear closet.​
Peace Pole Prayer
4:30 p.m. Peace Pole (outside of Doyle Hall)
The UN Day that we will be commemorating is World Mental Health Day.​
The Centering Breath with Amy Morales
1:00-11:30 p.m., Doyle Meditation Chapel
The simple act of breathing with intention helps calm the chaos amongst and between the busy and stressful moments in our lives. Learn how to harness the power of focused, deep breathing as a meditation to center your mind, body, and spirit.​
October 11
Catholic Inquiry Session
4:30 p.m., Theresa Hall 124
October 12
Introduction to Meditation Workshop with Roberta Engel & David Hoovler
4:30–5:30 p.m., Doyle Meditation Chapel
The workshop is designed to introduce attendees to sitting and walking meditation with time for students to discuss their experience. Attendees will be introduced to mindfulness in the tradition of Thich Nhat Hanh, a Vietnamese Buddhist monk.​
Project Homeless Connect
9 a.m. – 4 p.m., Baltimore Convention Center
The morning shift runs 9 a.m.-1 p.m., the second shift runs from Noon-4 p.m.​
October 17
Making the Most of a Career Fair
12:15 – 1:15 p.m., MBK Seminar Room
Learn how to prepare an elevator speech, get tips and techniques for networking and meeting employers.​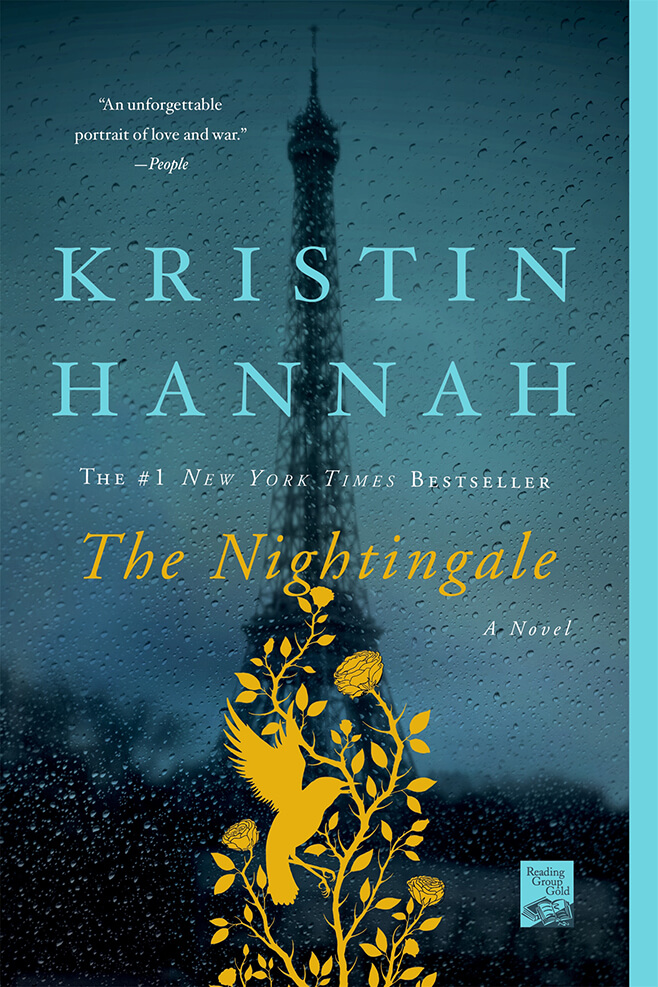 Kristin Hannah, The Nightingale - Fireside Chat - Common Read
6 p.m. – Doors open, first come first serve seating, Leclerc Auditorium
7-8:30 p.m. – Fireside Chat, Leclerc Auditorium
8:30-9 p.m. – Book Signing, outside Leclerc Auditorium
Join this year's common read author for a fireside chat discussing The Nightingale. There will also be a Q&A session with students.​
October 18
Fall 2017 Career & Internship Fair
11:00 a.m. – 1 p.m., Doyle Formal
Meet and submit your resume to 25-30 of the area's best employers offering fantastic career and internship opportunities to our Notre Dame students!
October 19
Pathways: How to Navigate a Successful Career in STEM Beyond the Degree
12:15 – 1 p.m., Knott Science Center 311
Quintaniay Holifield, PhD. Soil Scientist, USDA Forest Service, Northern Research Station, Baltimore Field Station​
October 22-26
Busy Person's Retreat
6:00 p.m., Noyes House
Join us to eat and pray, and then you will decide on scheduled visits with a spiritual director that best fits your schedule.
If you would like to attend, Please RSVP.
The Busy Person's Retreat is an on-campus, guided prayer retreat made within your daily schedule. It is a time to be attentive to God and reflect on His abiding love. The retreat is open to all students, staff, and faculty. Our retreat will be sponsored by the School Sisters of Notre Dame and led by Sister Bridget Waldorf, SSND and Sister Mary Kay Brooks.
October 26
Peace Corps Meet & Greet
11:30 a.m. - 1:30 p.m., Doyle Dining Hall
Towards a Method of Universal Organ Transplantation
12:15 – 1 p.m., Knott Science Center 311
M. Murphy, M. D. Chief, Molecular Signaling Section, Laboratory of Molecular Immunology Chief, Laboratory of Molecular Immunology National Institute of Allergy and Infectious Diseases National Institutes of Health​
Introduction to Meditation Workshop with Roberta Engel
12:30-1:30 p.m., Doyle Meditation Chapel
The workshop is designed to introduce attendees to sitting and walking meditation with time for students to discuss their experience. Attendees will be introduced to mindfulness in the tradition of Thich Nhat Hanh, a Vietnamese Buddhist monk.
October 31
Service Fair
2:00 – 6:00 p.m., Doyle Formal​