The Bulletin is published every month for faculty, staff, and students.
---
September 2017 Contents
NDMU News
Back to School & Back to Class
Big news for NDMU! This year the University welcomed its largest class since 2004. With all those students on campus it meant the end of August was a busy one on campus. New students moved and checked in to campus the weekend of August 25. Students were greeted with a slew of activities, from a BBQ to a movie screening to yoga under the arch, there was something for everyone.
While classes kicked off that Monday, the "Welcome to Notre Dame" didn't stop. On Tuesday, all new Women's College students participated in the Cap and Gown Investiture in Knott Auditorium. This is the official welcoming and is designed to prepare students for their college career at NDMU. It is also the time students officially take the Honor Pledge.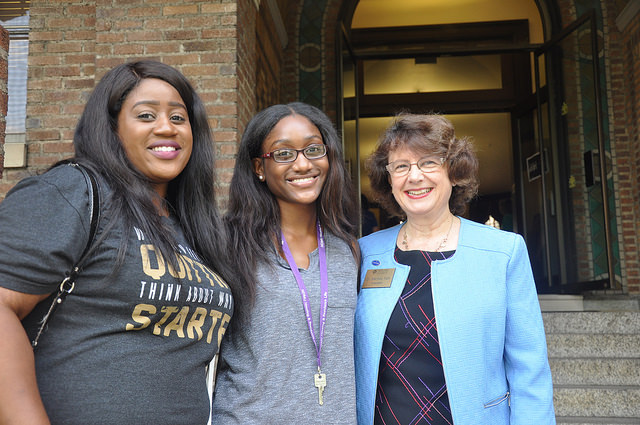 The week capped off with a little baseball, as our Gators headed to Camden Yards to watch the Orioles take on the Blue Jays. It was a good night, as the O's won 1-0!
To see pictures and video from Welcome Week, check out the University's Flickr Page.
---
You Belong Here
This year student life is making sure you know, "You belong here!" From the lobby of Gibbons Hall to Meletia to UAB and everything in between including elevators and windows you have probably noticed a slew of "You Belong Here" posters. If you know a spot we missed or if you would like posters to hang in your department, please contact University Communications.
---
Common Read With Kristin Hannah
On October 17, the University will host Kristin Hannah, author of The Nightingale, this year's common read. The "fireside chat," will be a question and answer type of discussion and will be held in LeClerc Auditorium. It is open to the community and will begin promptly at 7 p.m. with a book signing to follow.
---
Faculty Training That Could Save Lives
More than 100 NDMU faculty members spent part of their back to school time coming together for an important training program that could save lives.
Members of the School of Pharmacy recently helped lead an Overdose Response Program and Certification.
The program focused on defining what are opioids and what is an overdose, learning who is at risk, how to respond to an overdose, good samaritan laws and how to help/support those in need.
---
Getting In Front of Racism and Implicit Bias
About 50 NDMU employees, including administration and hiring managers along with 30 student leaders recently took part in an implicit bias and structural racism training.
Participants gained knowledge, background, and understanding of historical and current racial policies and practices that have made headlines in recent years in both Baltimore and across the United States. Attendees gained knowledge, background, and understanding of how attitudes and stereotypes can affect individual understanding and lead to decisions in an unconscious manner. Employees were also asked to reflect on ways the university can contribute to solutions and expanded local economic opportunities. Student leaders were asked to reflect on ways they can utilize this knowledge in their campus activities to create a more welcoming and inclusive community for their fellow students.
The training was funded by the Association of Baltimore Area Grantmakers and Baltimore Integration Partnership.
---
Campus Ministry donates school supplies to local elementary school
A big thank you to our community for supporting Campus Ministry's Outreach Project during Welcome Week 2017. Students helped stuff 75 backpacks full of school supplies that were donated to third, fourth, and fifth graders at Govans Elementary School.
If you would like to make a donation, the Campus Ministry and Service Office is still accepting supplies. You can drop them off in Theresa Hall – Room 124.
To see photos from the Outreach Project, check out the University's Flickr page.
---
Alumna Awarded Command Volunteer of the Quarter Award
Congratulations to Danya Shah '17 for being awarded the Command Volunteer of the Quarter Award by the Walter Reed National Military Medical Center (WRNMMC). She received her award for her work with the American Red Cross.
For More than two years, Shah has dedicated her summers and holidays to serving and supporting patients families and volunteers. She has supervised VolunTeens, ComfortCart and the deliveries of essential items to patients during the height of donation season.
Shah is pursuing a career in medicine and has had the opportunity to shadow staff in WRNMMC's Radiology, OBGYN and Pediatrics departments.
---
Pollinator Garden
Things are all abuzz in the pollinator garden near Noyes House. This summer the garden became home to some endangered pollinators. Among those that found sanctuary, honey bees. The garden gave the bees a place to enjoy pollen and nectar. If you'll recall students organized and planted it back in April.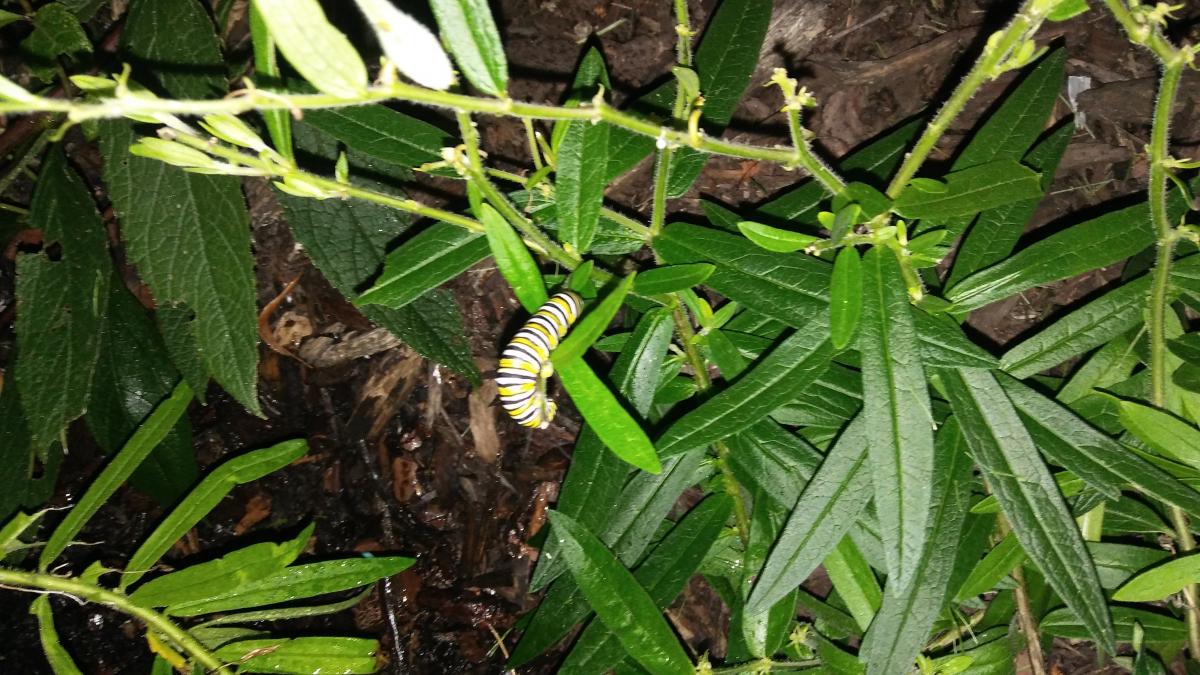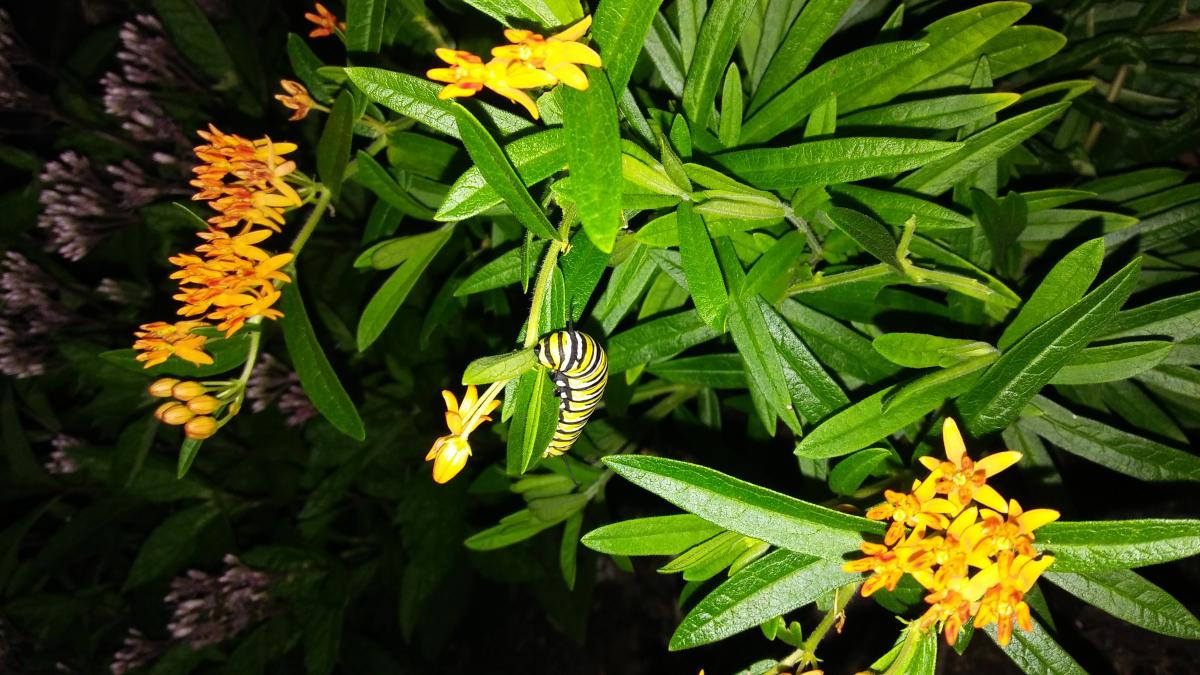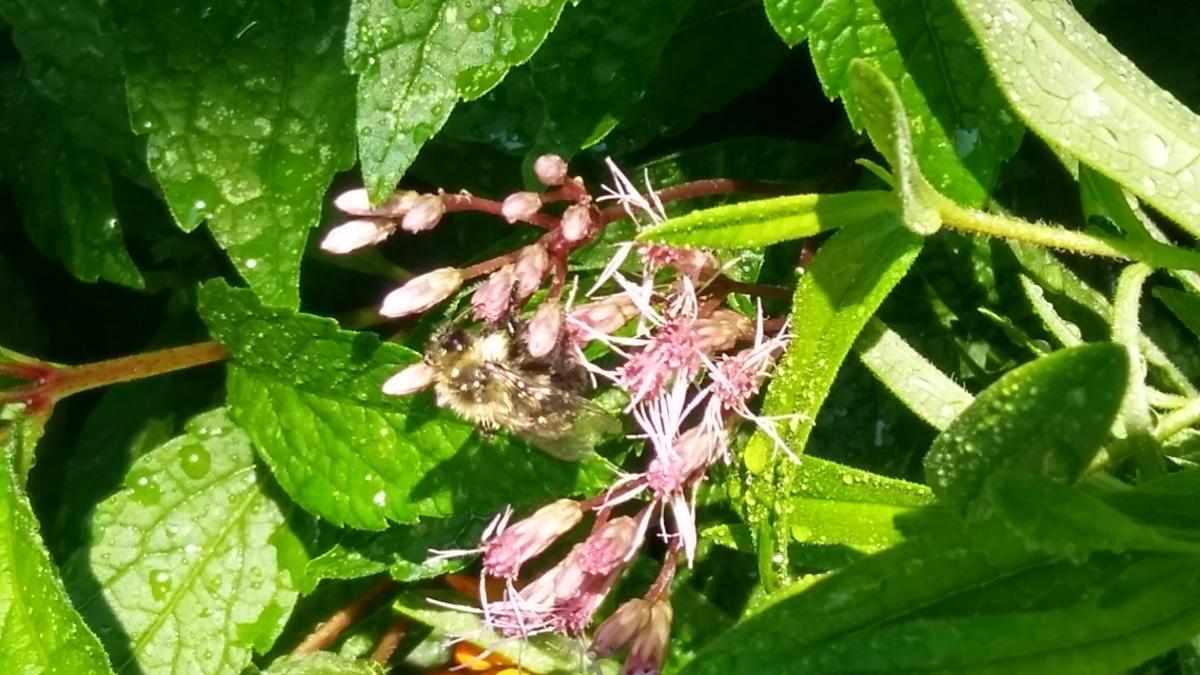 ---
Reunion Weekend
Reunion Weekend is just around the corner! Among the most popular events is Friday night's Alumnae/Alumni Happy Hour with Faculty and Staff from 4:30-6:00 p.m.
It takes place at the Loyola Notre Dame Library and Faculty and Staff are invited to attend.
Immediately following the happy hour, alums will attend another traditional—and very fun!—Reunion event: Flashback Friday.
Flashback Friday includes dinner, dancing, karaoke, and more from 6:00-9:00 p.m. in the Doyle Lawn Tent.
If you would like to attend, faculty and staff can purchase discounted tickets for $20 per person. Tickets can be purchased at the door. If you would like to get them in advance, email Aliza Ross, our Director of Alumnae and Alumni Relations.
---
The Festival That Celebrates Women and Girls is Back!
NDMU is proudly presenting WOW Baltimore again and has already booked some great names and exciting events. New York Times best selling author and cultural-critic Roxane Gay will be serving as WOW keynote. Roxanne's influential book Bad Feminist explores the way in which the culture we consume becomes who was are and includes an inspiring call to arms on the ways we still need to do better. Though the official festival isn't until April 28, 2018, events for planning - WOW Thinkins are beginning in October. It is important to work these into your schedule because the NDMU community of women and girls have a lot on their minds and WOW Baltimore is the perfect platform to address, discuss, plan action and celebrate.
WOW Thinkins are taking place on and off-campus. To see the full schedule check out the ​
WOW Baltimore website
.
---
Sports
Support Your Gators
Congratulations to Cross Country runner Christine Roa, she was selected as the Gator of the Week for her near record breaking performance in the 6k course at Stevenson University. To see more on how your Gators are doing and to catch any of our teams in action, check out the schedule on the Gator Athletics Website.
New Teams Joining the CSAC
Notre Dame's athletic conference, the Colonial States Athletic Conference (CSAC) recently announced the addition of two new colleges that will be joining as full conference members on July 1, 2018. The conference welcomes Bryn Athyn College, located just outside of Philadelphia and Wilson College in Chambersburg, PA. Their Division III student-athletes will begin competing against our Gators, in the 2018-19 academic year. Bryn Athyn brings its seven women's intercollegiate teams including basketball, cross country, field hockey, lacrosse, soccer, tennis and volleyball and Wilson brings its basketball, field hockey, soccer, softball, and volleyball.
"We welcome the addition of Wilson and Bryn Athyn to the CSAC. Both reputable institutions that will offer our student-athletes the opportunity to play against these already familiar opponents in-conference, while also providing our Gators with fresh competitive experiences throughout their respective playing season," said NDMU Interim Director of Athletics Erin DaSilva. For more on the new members, check out the Notre Dame Gators website.
President Yam to Chair CSAC's Board of Directors
President Marylou Yam was named chair-elect of CSAC's Board of Directors this summer and began duties in August. As chair-elect President Yam will serve as an officer of Board for two years while preparing to assume the role as chair in 2019. NDMU joined CSAC as a core member in 2007. Congratulations to President Yam!
---
Baltimore Collegetown Shuttle Announcement
We have some great news! This year Collegetown has new tracking, new routes, and new timetables.
TransLoc- New Bus Tracking System
We are now partnering with TransLoc, a new bus tracking company, to bring you the TransLoc Rider app so you can track your bus in real time. The app includes features like favorite routes, favorite stops, and notifications so you can set an alert when your bus is 5, 10, or 15 minutes away! Plus, we can send service changes and route information directly to the app inbox, so you'll know if anything is affecting your ride. Bookmark our real-time shuttle map, visit Baltimore Collegetown or download the TransLoc Rider app to have the latest information!
Blue Route Extension
Now the Blue route travels directly to Towson Place Shopping Center. Take the shuttle from Towson Town Center (northbound) to Towson Place to get to Target, Wal-Mart, Weis supermarket, Marshall's, Staples, and more! To view the new routing on the Blue route see our map on the Collegetown Shuttle page.
Schedule Changes
Most of our routes will have new timetables starting Monday, August 28 that reflect schedule changes, added or discontinued trips, and trip time adjustments. New schedule information is available on the Collegetown Shuttle schedule pages.
To learn more about the Collegetown Shuttle, visit our FAQ page. For questions about our service, schedules, routes, and more reach out through our shuttle feedback form.
Enjoy the ride!
---
Loyola Notre Dame Library News
LNDL Construction
The Loyola Notre Dame Library will replace windows in the main part of the building and reconstruct the terrace located on the lower level during the 2017-2018 academic year.
Construction is set to begin on September 19 and is expected to be completed by April 9, 2018. During construction significant noise is expected in parts of the library - particularly between 8 a.m. and 5 p.m., Monday - Friday.
In order to ensure a quiet study environment during the final exam period, no construction will take place between December 11 and December 22. Some areas of the library including group study rooms will be closed for portions of the construction project.
Updates will be provided throughout the course of the project on the library's website and via the library's Facebook and Twitter accounts. Please, direct questions regarding library services during the construction project to Danielle Whren Johnson at dwhren@ndm.edu or dwhren@loyola.edu.
Copyright Crash Course Workshop
Wondering about using copyrighted materials in your teaching or publishing? The two-part Copyright Crash Course can help answer your questions and make you feel more confident about properly using copyrighted materials. The two part course is designed so that you can participate in either Part I, Part II, or both parts.
Copyright Crash Course I: Using Copyrighted Materials the Simple Way (9/25 at 3 p.m.)
This session will cover the basics of copyright law, the public domain, using materials already licensed for use either through the library or Creative Commons, and seeking copyright permissions. You can register for Part I here.
Copyright Crash Course II: Using Copyrighted Materials Under Fair Use (9/25 at 4 p.m.)
This session will provide an in-depth look at the fair use provision of copyright law and how it can be applied to using copyrighted materials in teaching and research. Participants will work through examples to help make them feel comfortable applying fair use. Please register for Part II here.
Please email Danielle Whren Johnson, Copyright and Special Projects Librarian, or call her at 410-617-6872 for more information.
Databases
Bible Works
Digital Karl Barth Library
NBER Working Papers
Patrologia Latina
PrivCo
eJournals
Baltimore Business Journal
JSTOR Sustainability
Streaming Media
Aged Care and Cultural Diversity
America in Black and White (bundle)

America in Black and White: After Dallas Shootings, Pro-Open Carry Crusaders Draw New Criticism
America in Black and White: On Patrol
America in Black and White: Shots Fired (Part 1 & 2)
America in Black and White: The Conversation
America in Black and White: Traffic Stops Put Both Drivers and Police Officers on Edge

Audio Processing Disorder: Disease and...Ease
Cultural Competence (Bundle)

Assessment Challenges in a Multicultural Environment: Cultural Competence
Becoming Culturally Competent: Cultural Competence
Cultural Diversity and Health Care: Cultural Competence

Cultural Diversity and Healthcare Competency
Home Health: Cultural Diversity in Healthcare
How to Communicate Effectively with Someone Who Has Aphasia
Me and My New Brain
---
News by School
School of Arts, Sciences, and Business
Faculty Accomplishments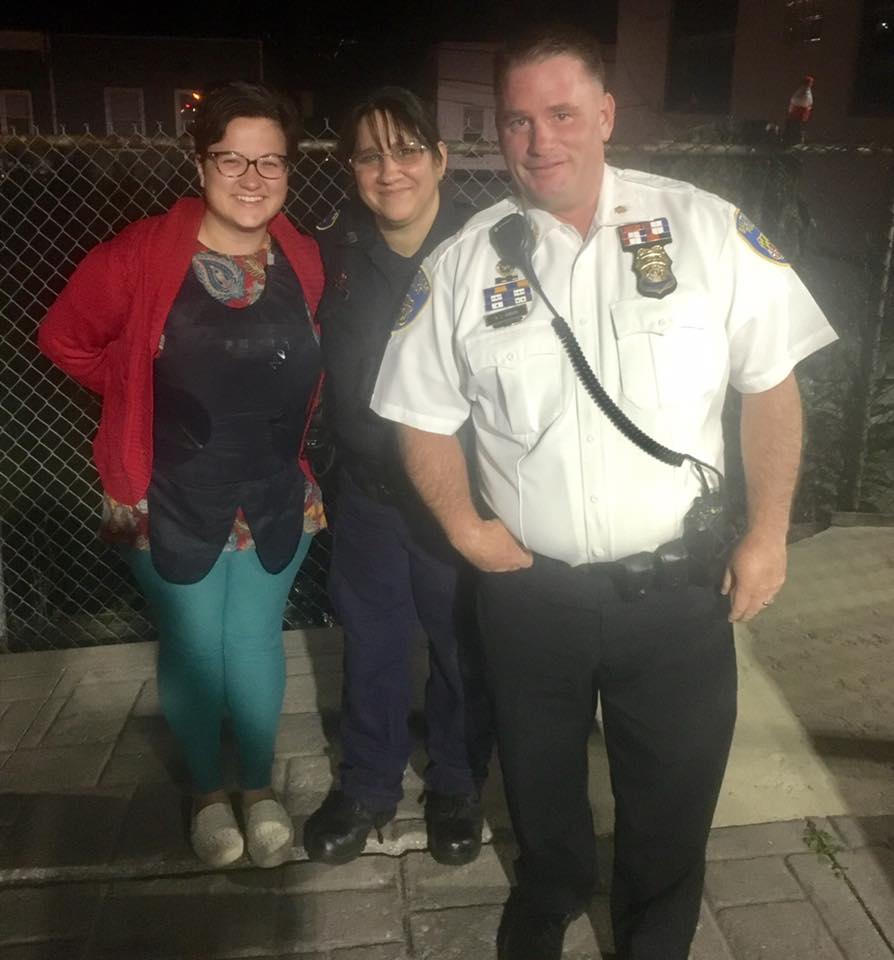 Assistant Professor of Criminology, Ashley Fundack, M.S. recently participated in a Ride Along with the Northern District Police Department.
She will bring that experience to life this semester as part of her curriculum in the classroom. Fundack says she gained insight into the city's problems with crime and violence and will bring that experience to life this semester as part of her curriculum in the classroom.
School of Education
Faculty Accomplishments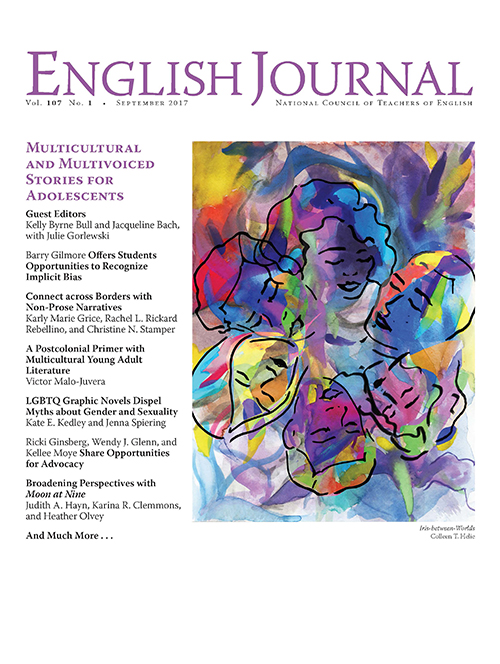 Operation TEACH educator featured on the cover of the English Journal
Big news for Operation TEACH participant Colleen Heile '18 MAT. She will have her artwork featured on the cover of the English Journal, a publication that is seen by thousands of educators across the United States.
Heile, who is a member of the TEACH 16 cohort created artwork that captured the theme of the recent issue - visualizing multi-cultural and multi-voiced stories for young adults.
Currently, Heile teaches art to middle and high school students at Notre Dame Preparatory School in Towson. She is scheduled to graduate with her Masters of Arts in Teaching this May.
Operation TEACH was founded in 2001 as a two-year post-graduate program that develops dedicated and motivated teachers to meet the needs of the Baltimore Community and Catholic elementary and secondary schools.
Operation Teach Commissioning
Operation TEACH held its commissioning on Friday, July 28 in the Marikle Chapel after a rigorous summer orientation on campus. The group welcomed 7 new and 8 returning teachers. Our teachers have started at their schools and updates about how they are doing can be found on the Operation TEACH Facebook page.
Rabin Receives Grant
Carol Rabin received a $31,000 grant award from the Maryland State Department of Education, Division of Special Education/Early Intervention Services. These IDEA Part B funds will be used to prepare general educators to improve outcomes for students with disabilities in diverse and inclusive schools. Thanks to Carol for making NDMU the leader in special education instruction.
School of Nursing
School News
This year's Lighting of the Lamp ceremony will take place on Thursday, September 21 beginning at 5 p.m. in the Marikle Chapel.
The ceremony is held each year for the junior class of entry-level BSN nursing students. This milestone event marks the beginning of the students' journeys through nursing school and is meant to welcome them all into our nursing community. During the ceremony, students receive a pin from their nursing big sisters signifying NDMU. This pin is meant to be worn on their lab coats as a symbol for beginning their nursing journeys.​
Students "Light the lamp" by lighting a votive candle during the ceremony symbolizing the beginning of what's to come. The ceremony concludes with faculty/staff and students all reciting the School of Nursing's Philosophy statement.
Family, friends and nursing faculty and staff were there to witness this beautiful ceremony that invites students into the culture of nursing.
School of Pharmacy
Student News
Kyle Gundlach – is the recipient of the National Community Pharmacists Association Foundation Presidential Scholarship. As a recipient of this scholarship, Kyle demonstrated a strong interest in independent pharmacy practice, leadership qualities and accomplishments, involvement in extracurricular activities and academic achievement. The scholarship will be awarded during the annual conference in October.
Michtta Andre – was selected as one of only nine Senior COSTEP trainee by the Public Health Service from across the country. She will be commissioned now as an Ensign while she is a student. Upon graduation, she will be a commissioned officer and has been assigned to the Federal Bureau of Prisons.
Upcoming Events
September 12
National Security Scholars Program
Bryan Board Room, 12:15-1:15 p.m.
September 13
Lunchtime Lecture: Nicole J. Georges - Professor, Writer, Illustrator of the new graphic novel Fetch: How a Bad Dog Brought Me Home.
Fourier 24B, Noon - 1:00 p.m.
September 14
Employer Meet & Greet: State of Maryland Department of Budget and Management
Doyle Dining, 11:30 a.m. - 1:30 p.m.
Info Session-Adult Undergraduate & Graduate Programs
Fourier Hall, 5:30 – 7:30 p.m.
September 15 - 17
Reunion Weekend - various events throughout campus
September 16
Notre Dame Anchorage Program Initiation
Gator Alley, 8:30 pm-10 pm
Flag Football Fundraiser
NDMU Practice Field, 5:00-8:00 p.m.
$5 To play (9/13 is the deadline to sign up to play)
$2 to watch
September 19
Career Issues for Women Workshop - Dept. of Labor and EEOC to discuss salary inequity
MBK Seminar Room, 12:15-1:15 p.m.
September 20
Pure Barre Demo
MBK Dance Studio, Noon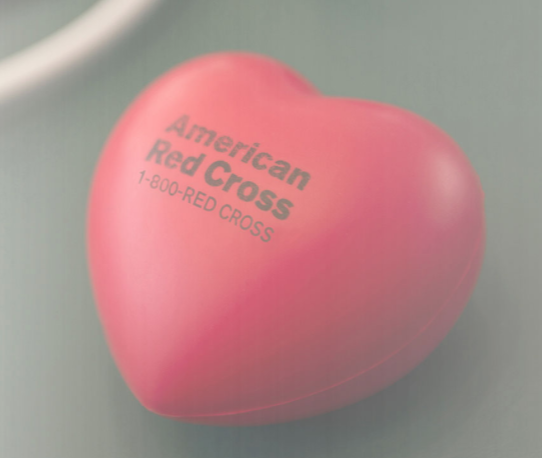 Blood Drive
Doyle Formal, 9:00 a.m. - 1:00 p.m.
September 21
Employer Meet & Greet: Celebree Doyle Dining Hall 12:15-1:30 p.m.
September 24
Twilight Retreat
Noyes House, 8:00 p.m. - Midnight
September 25
MBK Seminar Room, 12:15 p.m.
Bring your lunch and join First Financial Federal Credit Union as it provides an educational presentation on identity theft & fraud prevention! First Financial will provide some giveaways and a treat for the staff. Please RSVP to reserve your spot! If you have any questions, feel free to contact Stephanie Chervenkov or your First Financial Marketing Representative, Lydia Lamartina.
September 26
Resume Writing Workshop
MBK Seminar room, 12:15-1:15 p.m.
September 28
Employer Meet & Greet: Mile One Automotive
Doyle Dining Hall 11:30-1:30
October 4
Gallery Talk with Other(s) artist Steven Johnson
Fourier Hall, 2nd Floor, Noon
Every Monday
Monday Mile Walking Club, Doyle hall 11:30 am
Walkers are eligible for a $4 lunch after
Every Wednesday & Thursday
Spin Class MBK Dance Studio 6 p.m.
Every Monday/Wednesday/Friday
Small group Personal Training 12 p.m. Civera Fitness Center