The Bulletin is published every month for faculty, staff, and students.
---
August 2017 Contents
NDMU News
Board of Trustees Appoints New Chair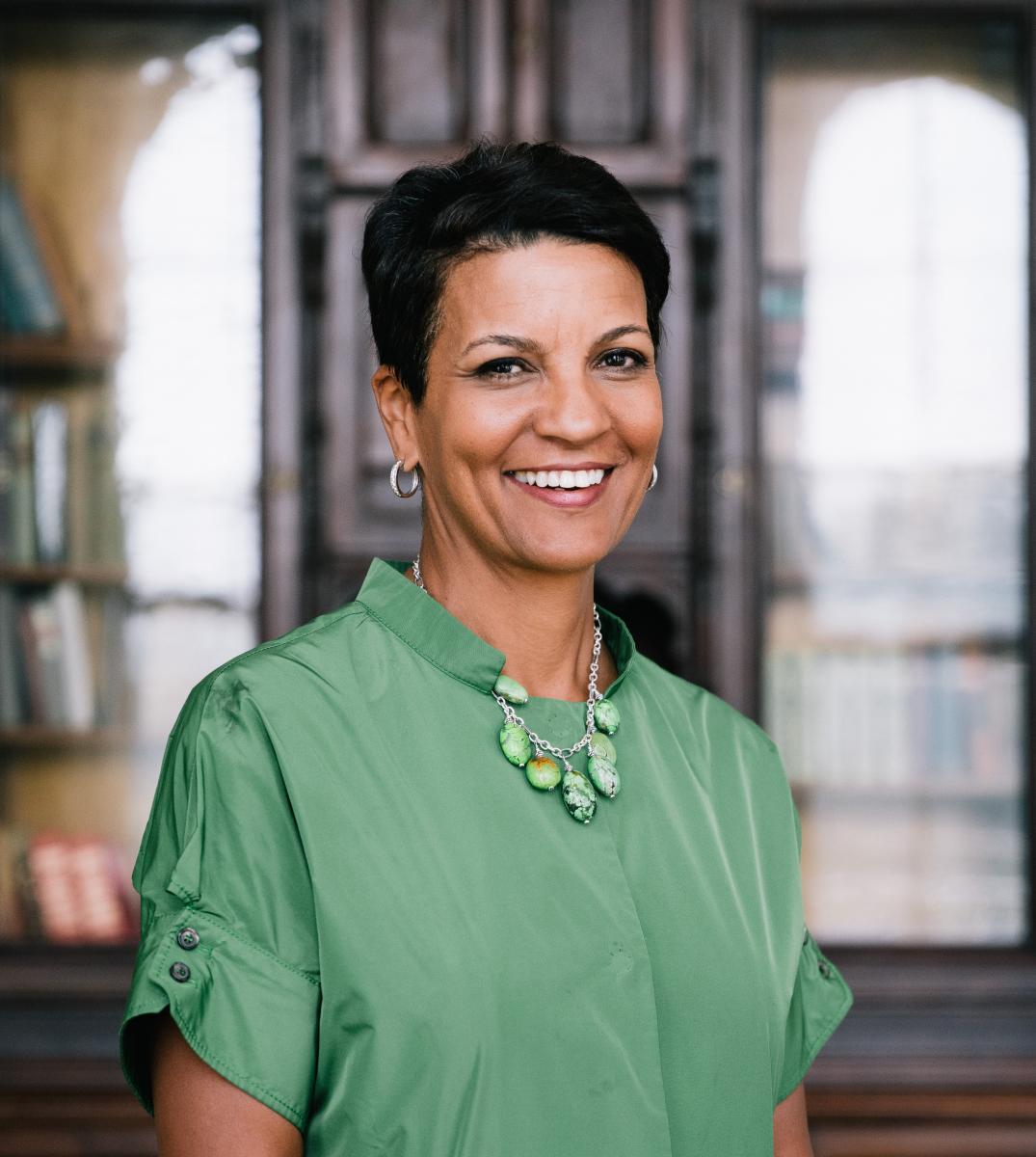 Notre Dame of Maryland University Board of Trustees has named longtime educator and community leader, Dr. Brenda Jews as Chair of the Board of Trustees.
Dr. Jews has a proven record of administrative and instructional leadership and her work experience demonstrates success in executing short and long-term strategy in partnership with diverse constituencies. Prior to her selection as chair, Jews served as Vice Chair of the Board of Trustees for four years. She was first appointed to the Board in 2011.
Read more about Dr. Jews' appointment.
---
President Yam Issues Statement on Violence in Charlottesville
Notre Dame of Maryland University stands in full accord with the University of Virginia community, the people of Charlottesville and those who suffered as a result of escalated hate-filled violence and racism. We are saddened by the recent events and our thoughts and prayers are with those victims and their loved ones. Notre Dame is an institution of higher learning that values and promotes the whole person. We have no tolerance for bigotry, hatred, and violence and we will continue to stand and partner with those who work to promote peace and equality.
The road to peace, equality, and a socially just world is long and sometimes treacherous, but we have a responsibility to stay on it and keep moving forward. Our Mission to educate leaders to transform the world is our foundation and it keeps us focused on creating positive change. We are dedicated to supporting and building a society where inclusive communities, diversity, equality and human dignity take the lead.
---
Davis Projects for Peace
Laine Soriano'17 and Micah Castelo '18 arrived in the Philippines earlier this month looking to bring their Library of Hope to life. The idea is part of their grant winning Davis Projects for Peace.
As with any construction project, the duo has run into some roadblocks. The first being that the piece of property they had secured for their library is part of a flood plain, so they had to find a new location. With the help family, a building was donated, but it will need a fair amount of work. So far, the two have met with a contractor, surveyed the space to map out where books and computers will go. To see more on the progress and what is happening, check out their blog. You can also follow their adventures on Instagram.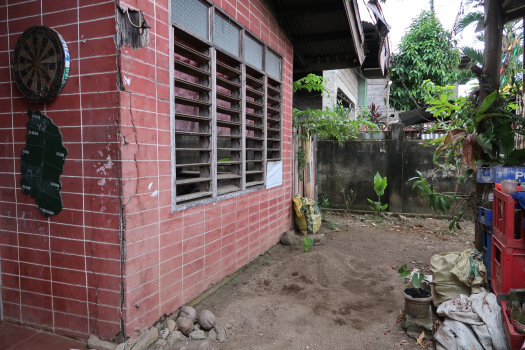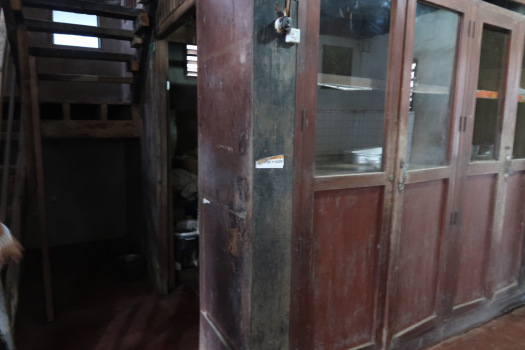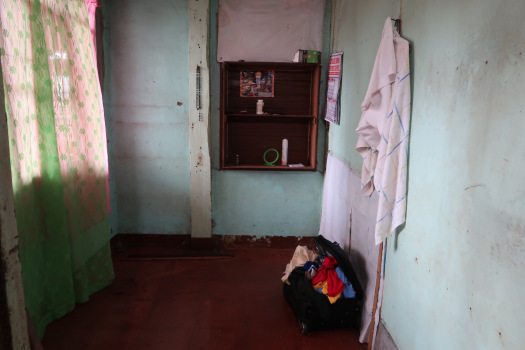 ---
Alum Returns to Campus for Presentation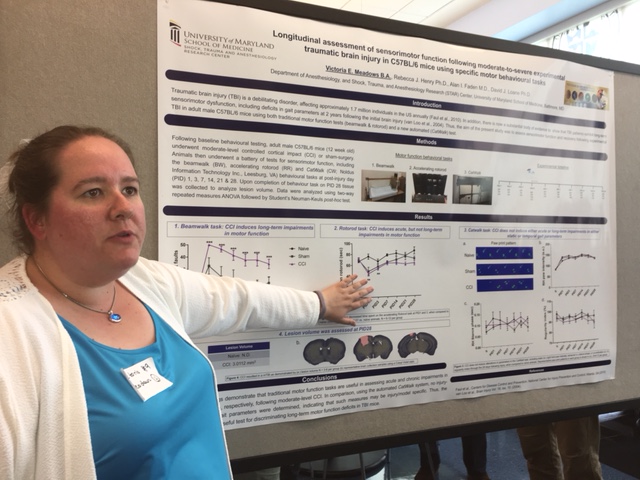 Here's proof that Notre Dame always welcomes its graduates back to campus. Recently the University of Maryland held its Neuroscience retreat at NDMU.
Among those who presented their work, biology graduate Victoria Meadows '15. She is currently working as a research technician at the University of Maryland.
Meadows talked about her love of animal behavior research and using advanced tools to address questions like: do mice exhibit movement deficits after brain trauma.
---
Thyme to Turnip the Beet
We have all the dirt on the new garden growing between Knott Science Center and Doyle Hall. It's part of Notre Dame's Wellness Program.
It came about after a Collegetown meeting where other campuses described the success of their employee gardens, including how it had improved morale. HR brought the idea back to NDMU and dozens of employees showed interest.
The garden was planted earlier this summer and has been a work in progress ever since. While it may not be your traditional aerobics class, gardening does promote health and wellness in other ways and it sets a good example for students regarding self-reliance and sustainability.
About 20 faculty and staff members volunteer their time to help maintain the garden, taking turns watering, weeding and harvesting vegetables.
Among the items planted: lettuce, kale, tomatoes, corn, and pumpkins. As the harvest size increases, foods grown in the garden will eventually be donated to those in need.
HR hopes to expand the garden in the spring and invite students to take part. For more on this project and the wellness program check out the Fearless Gator Wellness Program.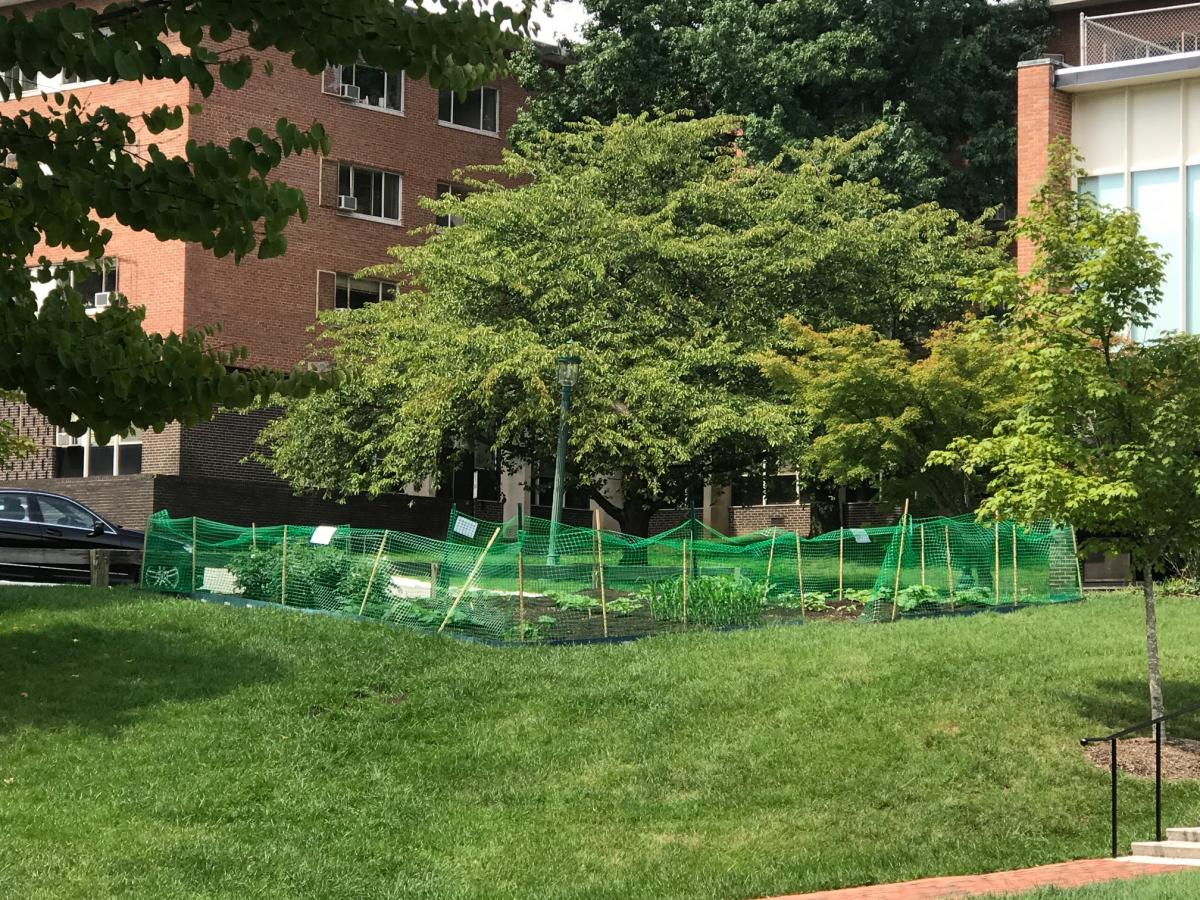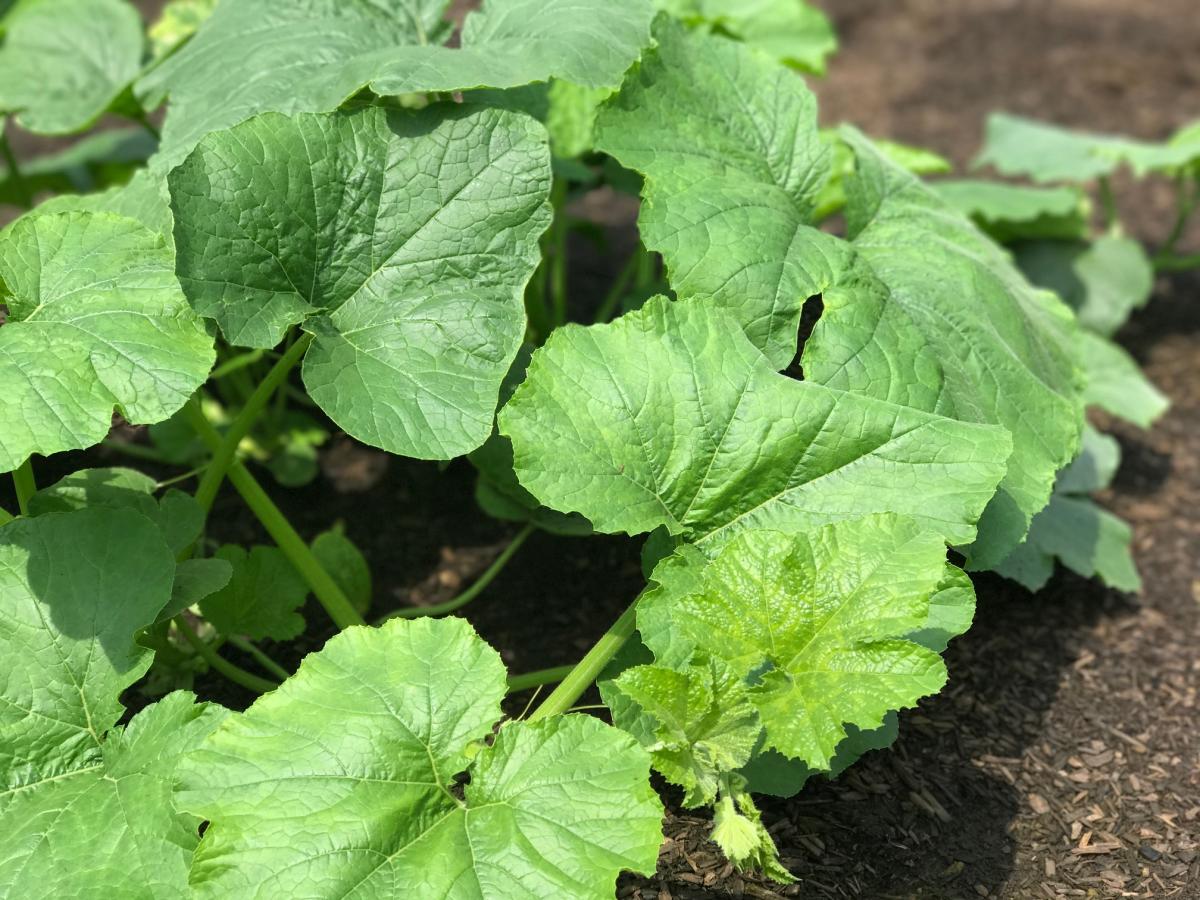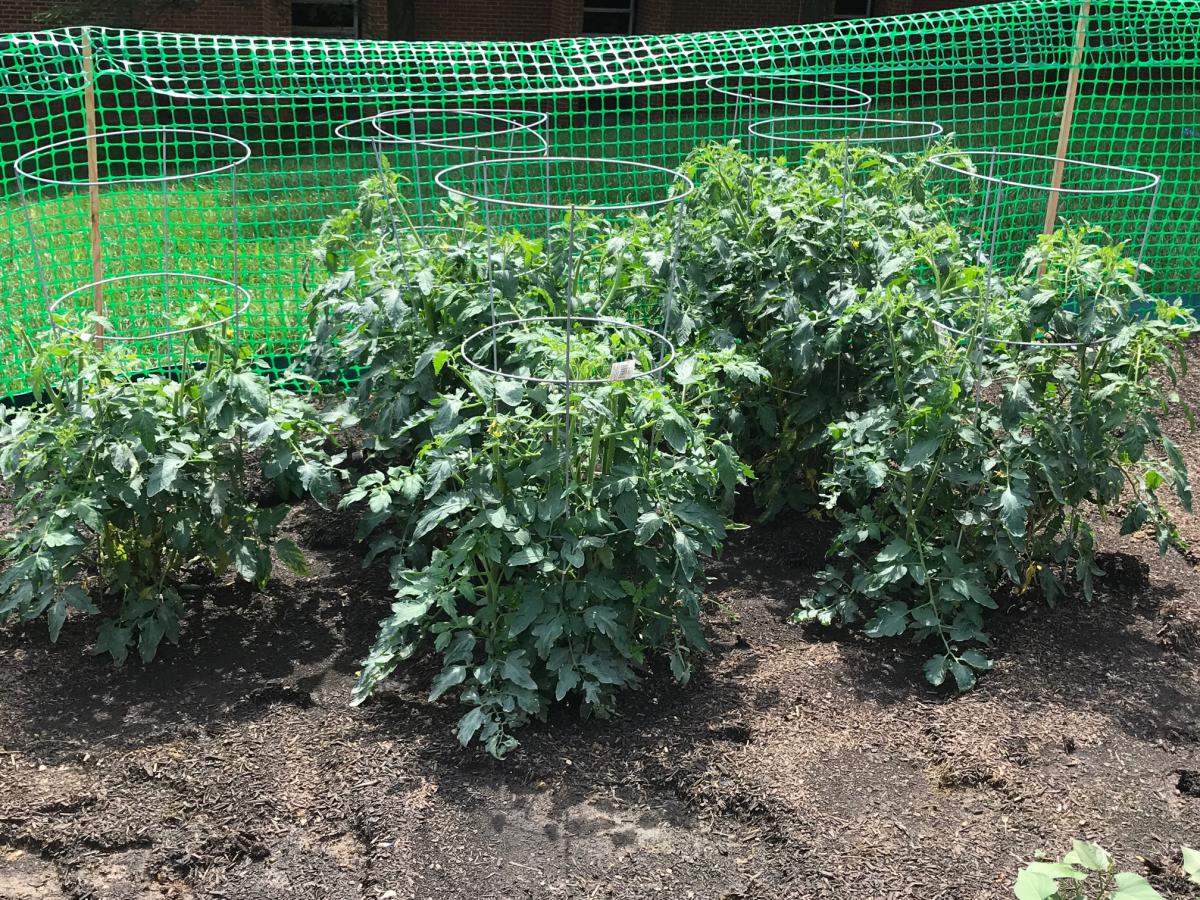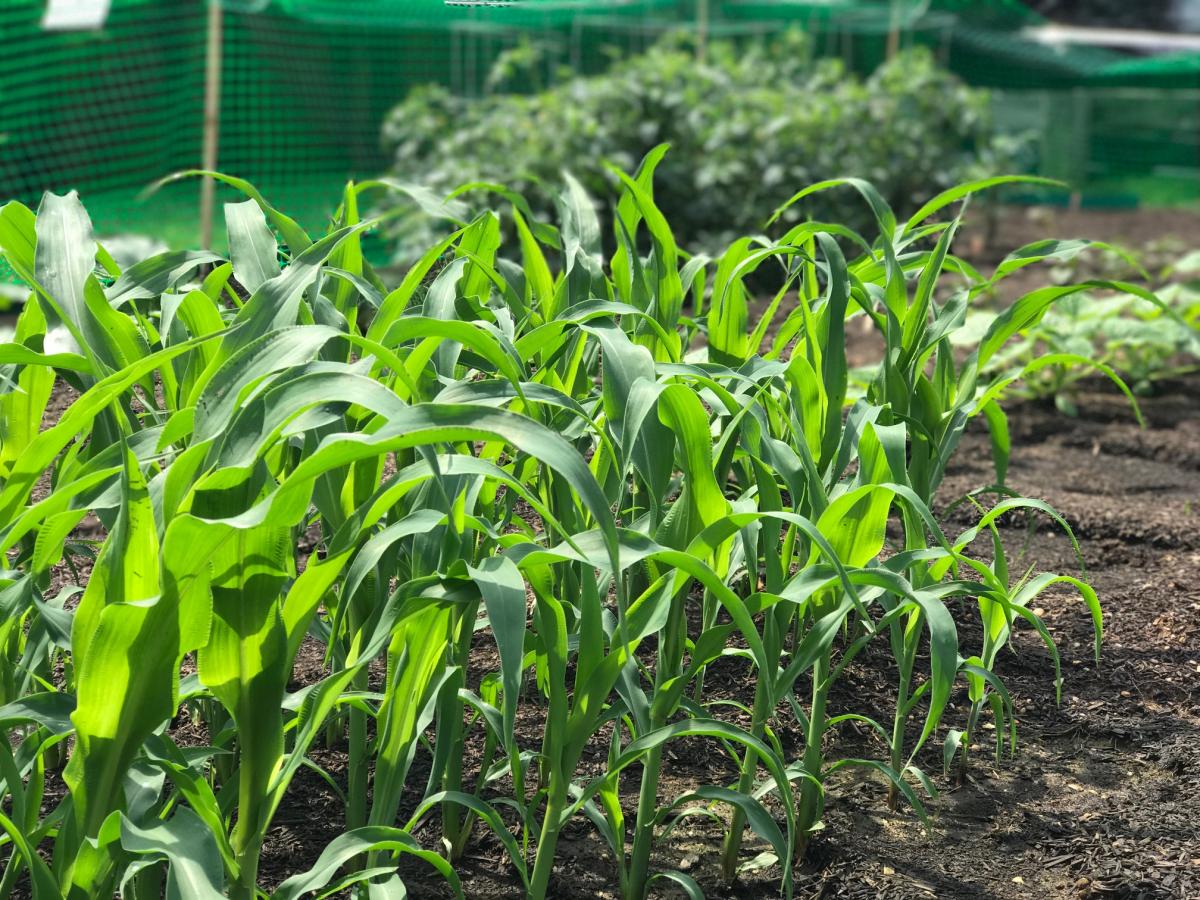 ---
Real Time App for Collegetown Shuttle Riders
Beginning on Monday, August 28, Collegetown will have new bus tracking, routes, and timetables.
TransLoc- New Bus Tracking System
Collegetown is now partnering with TransLoc to bring you the TransLoc Rider app. The app will allow you to track your bus in real time. It includes features like favorite routes, favorite stops, and notifications so you can set an alert when your bus is 5, 10, or 15 minutes away! Plus, Collegetown will now be able to send service changes and route information directly to the app inbox, so you'll know if anything is affecting your ride. Bookmark our real-time shuttle map, visit Baltimore Collegetown or download the TransLoc Rider app to have the latest information!
Blue Route Extension
Now the Blue route travels directly to Towson Place Shopping Center. Take the shuttle from Towson Town Center (northbound) to Towson Place to get to Target, Wal-Mart, Weis supermarket, Marshall's, Staples, and more! To view the new routing on the Blue route, see our map on the Collegetown Shuttle.
Schedule Changes
Most of our routes will have new timetables starting Monday, August 28 that reflect schedule changes, added or discontinued trips, and trip time adjustments. Information is available on the Collegetown Shuttle Schedule.
To learn more about the Collegetown Shuttle, read our FAQs. For questions about our service, schedules, routes, and more reach out through our shuttle feedback form.
Enjoy the ride!
---
Loyola Notre Dame Library News
New (Easier!) Library System Log-in Procedures
The Loyola Notre Dame Library has completed our transition to the new log in system for library resources. As a result of this upgrade, which allows you to access library resources via your campus credentials, links to most of the library's resources have changed. If you have included library links to databases, articles, ebooks, or streaming media in your Joule/Moodle courses, syllabi, assignments, or other course content you will need to update your links. The links you are currently using will remain active through March 1, 2018.
Links to library resources can easily be updated using our LNDL Link Creator, which allows you to paste in the link you currently have, click a button, and get the updated version of the link. More information and instructions for how to identify and update links can be found on our How to Update Links guide.
We recognize that these link changes may significantly impact some faculty members and are offering assistance in updating links inside of Joule courses and other course materials. If you would like to receive assistance in updating your links please fill out the Request Help Updating Links form. After you fill out the form a librarian will be assigned to assist you and will be in contact with you shortly.
If you have any further questions please feel free to contact Danielle Whren Johnson at dwhren@ndm.edu. You can also visit LNDL, for more information.
---
News by School
School of Arts, Sciences, and Business
Business Program Accredited
Great news for the undergraduate and graduate business programs - both have been accredited by the Accreditation Council for Business Schools and Programs (ACBSP). This is the first time our business programs have been accredited by the ACBSP.
The ACBSP accreditation is globally recognized and highly respected, it focuses on recognizing teaching excellence, determining student learning outcomes and a continuous improvement model. The six standards in ACBSP's accreditation are rooted in the Malcolm Baldridge National Quality Award Performance Excellence in Education Criteria.
Congratulations to Dr. Clarenda Phillips, Dean Debbie Franklin, Dr. Debbie Calhoun, Dr. Beth Jones and the entire faculty and staff of the Department of Business and Economics.
Faculty Accomplishments
Heather Carpenter attended and presented at the Nonprofit Academic Centers Council (NACC) meeting and biennial conference in Indianapolis, Indiana on August 2nd. The MA in Nonprofit Management program was recently granted membership into NACC. Heather presented the paper: Stop Hunger Now: Responding to the Financial Crisis over a five-year period and participated in the Colloquy: How to Publish a Case Study in an Academic Journal: Formats and Processes.
School of Education
Faculty Accomplishments
Sharon Slear, SSND, Ph.D.'66, Dean of the School of Education spent a part of her summer leading a teacher training program in Lagonov Island, Haiti. Sister Sharon's team included Kathy Sipes, SOE advisor and instructor, and Cindy Cottone, an experienced occupational therapist. The group worked with Beyond Borders to collaborate and improve educational opportunities for the children in the region - particularly those with special learning needs.
The trip took place from July 1-8, and the focus was on providing specific methods, materials, and technologies through which Lagonov Island teachers could improve instruction for their special needs students.
Morning sessions were devoted to exploring hands-on methods for presenting instruction and for guiding student learning activities. In the afternoon, teachers had the opportunity to try out the methods with their own students. The teachers were eager to learn and they were enthusiastic trying out what they had learned.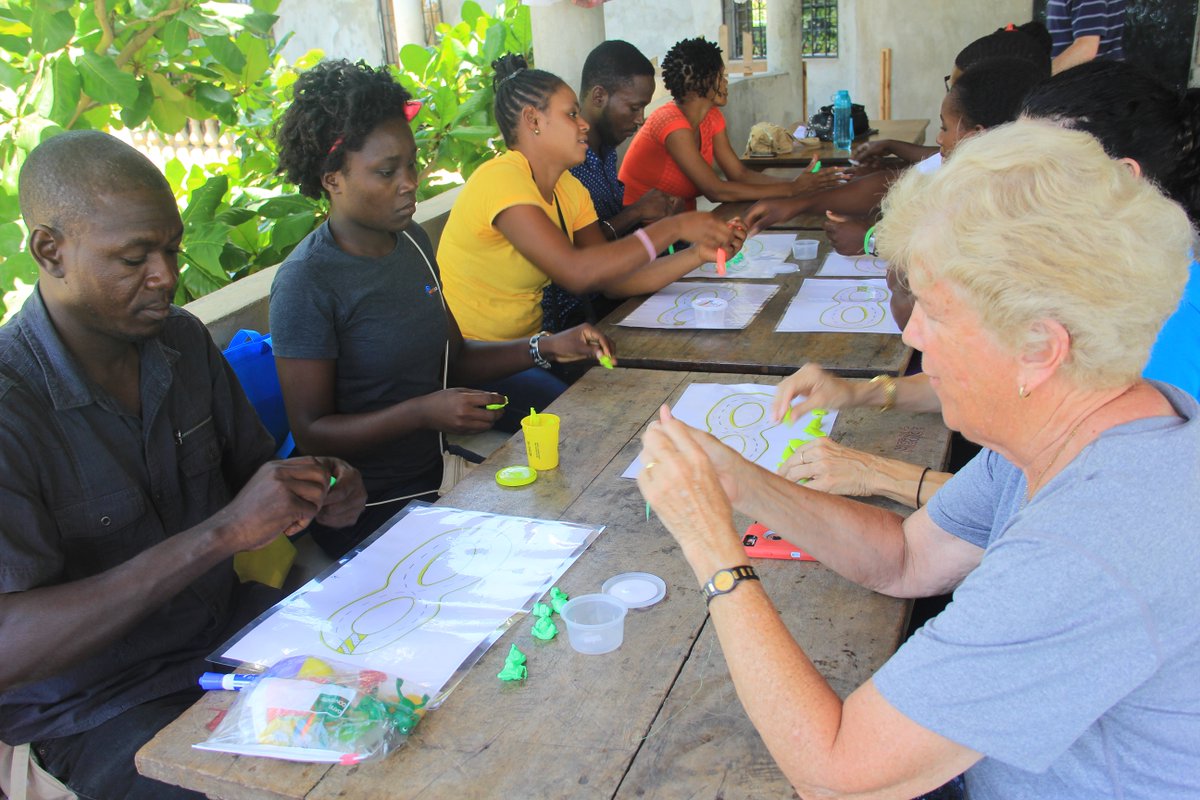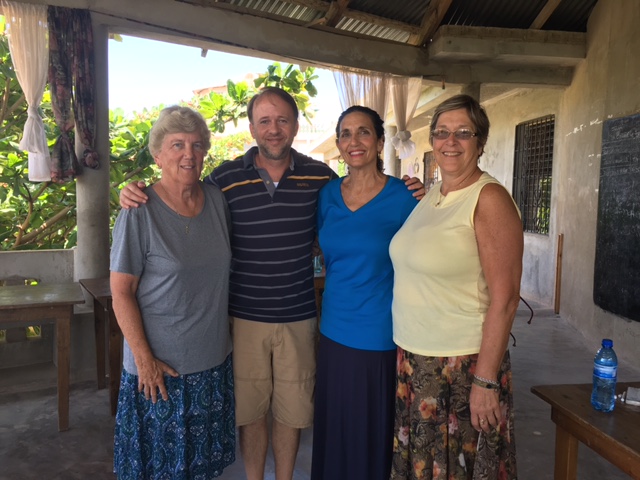 The Catholic Intellectual Life Committee has informed Dr. Kelly Bull that she will receive the 2017-2018 Mission Advancement Grant award. The reviewers concluded that her proposal (Syrian Refugees: Building Inclusive Communities Through Literature Discussions) is mission-centric and will have a significant community impact. KUDOS Kelly!​
Ryan Schaaf, Assistant Professor of Educational Technology in the School of Education, presented his keynote entitled, Game On: Using Digital Games for 21st Century Teaching, Learning, and Assessment at the Serious Play Conference in Manassas, VA. The keynote explored strategies for incorporating digital games into instruction.​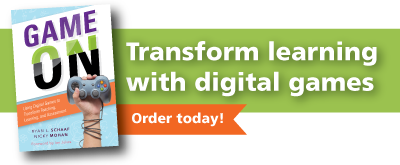 School of Nursing
Student Accomplishments
Congratulations to several members of the Class of 2017. They are already putting their degrees to use. From Johns Hopkins Hospital to University of Maryland – St. Joseph Medical Center, to Mercy Medical Center, check out Graduate Outcomes to read what's next for these Notre Dame women.​​
School of Pharmacy
Faculty News
The School of Pharmacy held its annual welcome and orientation for the Class of 2021 beginning Tuesday, August 15. The day began with a check-in and continental breakfast at the Loyola Notre Dame Library.​
It was followed by a Welcoming Ceremony in the Auditorium. Dean Anne Lin and President Marylou Yam formally welcome the new students to Notre Dame. In addition, Dean Lin introduced departmental chairs and faculty members.​
Overall the day was a success and concluded with an ice cream social that included new SOP students, P3 students, faculty, and orientation sponsors Rite Aid and Shoppers.
Orientation continues through August 18th. Pharmacy classes will begin on August 21.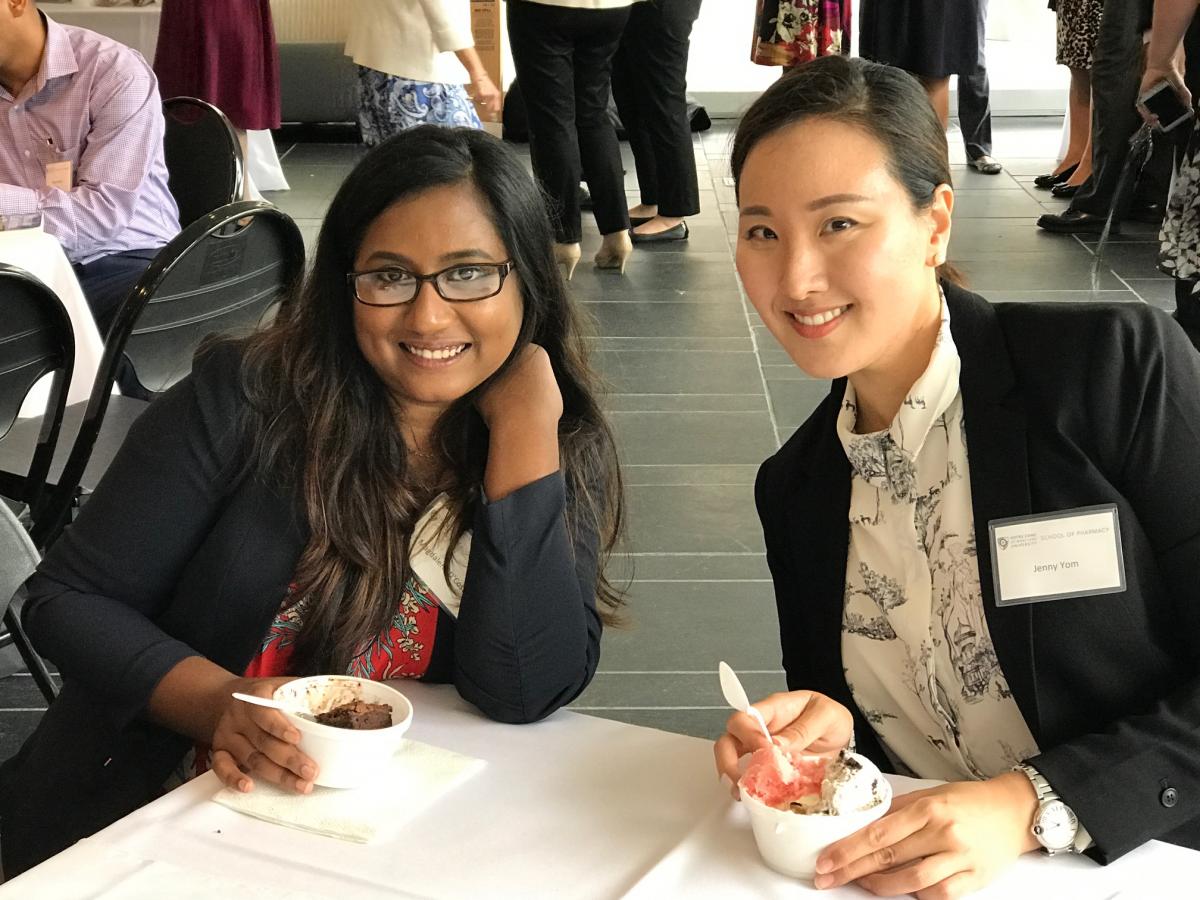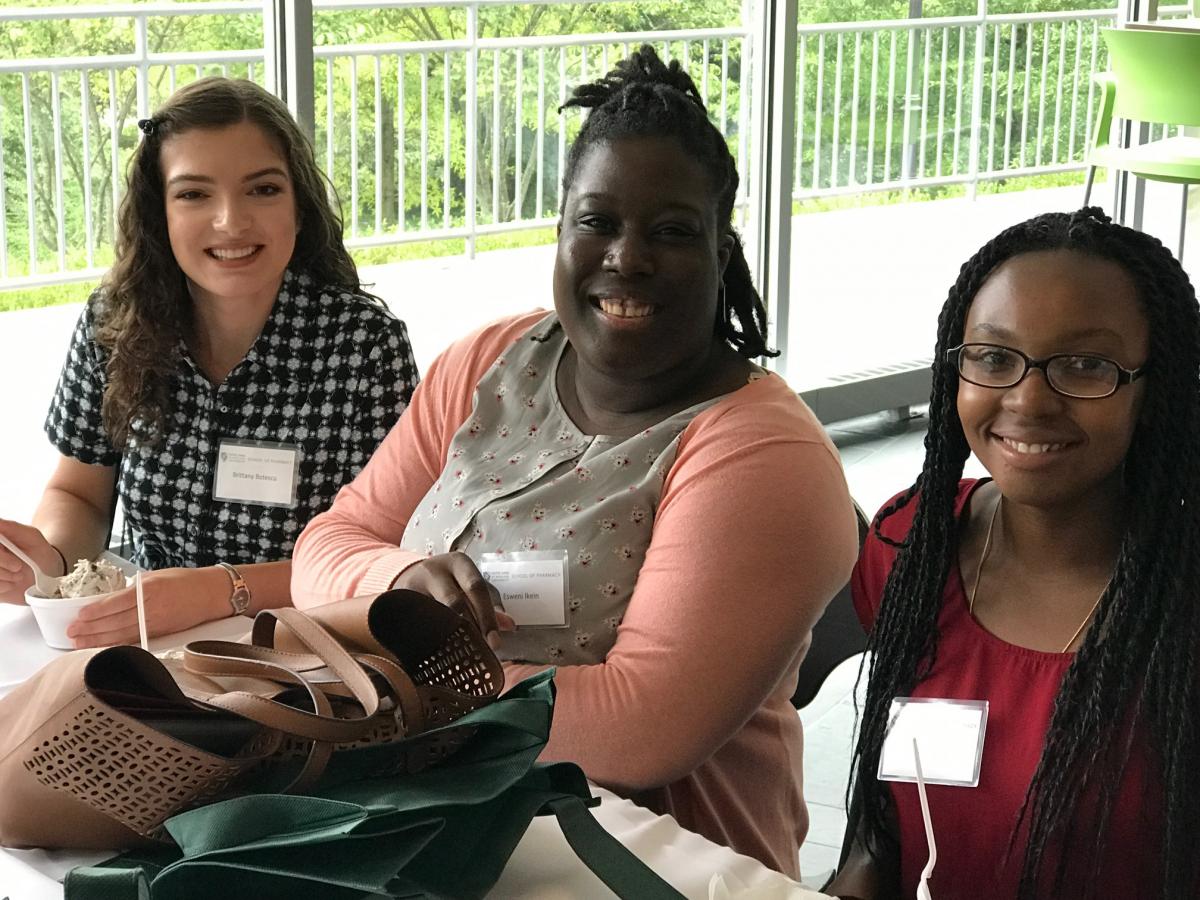 Upcoming Events
Daily Mass in Marikle Chapel – 12:05 p.m.
Sunday Mass in Marikle Chapel – 8:00 p.m.
---
August 17
Field Hockey move-in day
---
August 19
Cross Country and Volleyball move-in day
---
August 20
Soccer move-in day
---
August 21
School of Pharmacy - first day of classes
---
August 23
University Assembly
8:30 a.m. – LeClerc Auditorium
---
Welcome Week
Please register for any events you plan to attend.
August 25
New Incoming Residential Student Move-In
9 a.m. to 11 a.m. - Meletia Hall
This is it! You're finally moving into your home away from home and beginning your life at Notre Dame! Get settled into your new room and bid farewell to any family members as you're welcomed into the NDMU community as part of Welcome Week.
New Incoming Commuter Student Check-In
11 a.m. to 12 p.m. - Meletia Hall, Lobby
Not living on campus? Then this check-in time is for you! Stop by for your Welcome Week schedule and check-in materials.
Cap & Gown Investiture Practice
2:30 p.m. - Knott Auditorium
New Gators will be led through practice for the New Student Cap & Gown Investiture that will occur on Tuesday, August 29th at 4 p.m. Regalia will be available during the Gator VIP night in the Triangle Bookstore on Sunday, August 27th.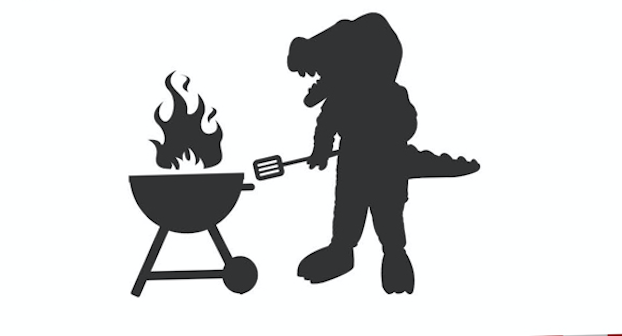 Welcome BBQ
4:45 p.m. to 6 p.m. - Doyle Hall, Gator Patio (Rain Location: Gator Alley)
Enjoy BBQ with your fellow Gators as well as lawn games. Guests are able to purchase meal tickets in advance for the early-bird rate but are also able to purchase at the door.
Gators Social
9 p.m. to 10 p.m. - Doyle Dining Hall
It's time to get social! Spend some time mingling, eating, listening to music, and getting to know your fellow Gators through this event hosted by SAGE Dining Services. SAGE staff will be available during this event to answer any dining questions you might have for the upcoming year. Desserts and beverages available!
August 26
CAUS / Grad Orientation
8 a.m. – 1:30 p.m.
Yoga and Yogurt
9 a.m. to 10 a.m. - NDMU Archway Area
Join your fellow Gators for a relaxing yoga lead instruction by the NDMU Archway Lawn behind Doyle Hall. Yogurt parfaits, fruit smoothies, and water will be available.
Brunch
11 a.m. to 1 p.m. - Doyle Dining Hall
Explore the Shuttle! Baltimore Collegetown Network
1 p.m. to 2 p.m. - Doyle Circle
Baltimore Collegetown Network offers a free transportation service for students at local participating area universities and colleges to navigate the Baltimore area. Come tour the shuttle and learn about what both Baltimore Collegetown Network and the shuttle can provide during your time at Notre Dame.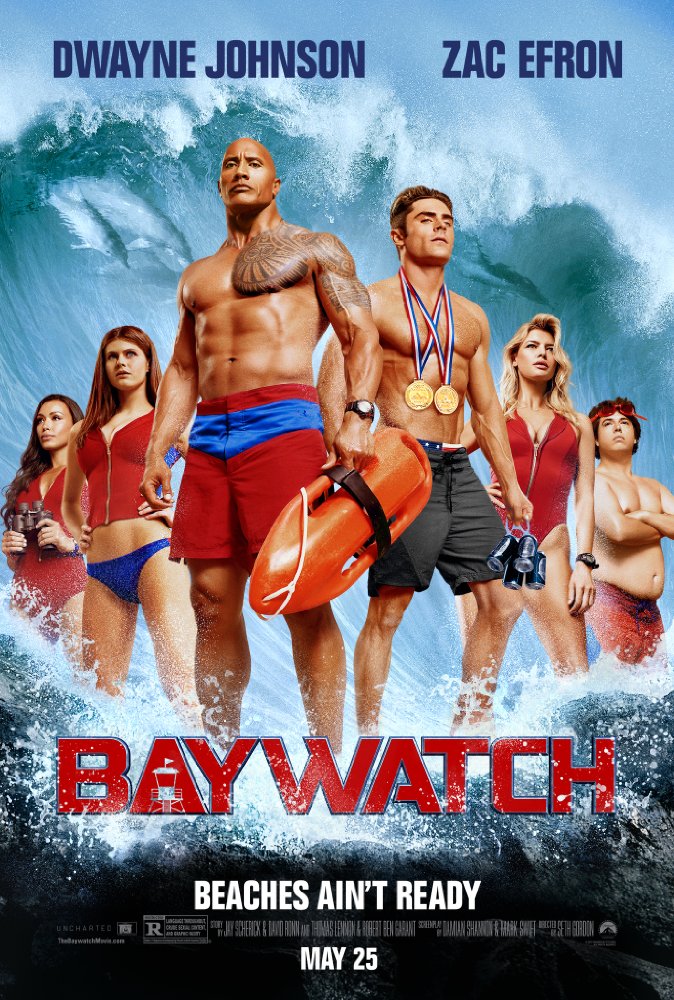 Movie - Baywatch
8 p.m. - Knott Auditorium
Hosted by Campus Activities Board. Join us for a screening of Baywatch with your fellow classmates and Notre Dame community members! Snacks and popcorn available. Special giveaway available to the first 60 attendees!
August 27
Aloha Summer! Dinner
5 p.m. to 6 p.m. - Doyle Dining Hall
Join your fellow Gators as we celebrate the end of summer and welcome the start to the academic year!
Gator VIP Night
6 p.m. to 8 p.m. - Gibbons Hall, Lower Level
Experience a night of raffles, discounted NDMU gear, pictures with Gabby the Gator, and one on one help with textbooks at Triangle Bookstore. This is also the ONLY opportunity for new students to grab your cap and gown for Tuesday's New Student Cap and Gown Investiture! First 100 attendees get some #NDMUProud swag!
Mass
8 p.m. - Marikle Chapel
Your home is in the heart of Love! Please join us in celebrating God's and NDMU's welcoming love at Sunday mass. No matter your religious affiliation, you are welcome.
Welcome Back Celebration
9 p.m. to 11 p.m. - Doyle Hall, Gator Alley
Nothing beats ending your summer and starting the school year off with a party! Come out and meet new friends, catch up with old ones and dance the night away. There will be a DJ spinning the hottest tunes all night! Grab your friends and come celebrate! Free food and giveaways!
August 28
Women's College Classes begin
Student Involvement Fair
4 p.m. to 6 p.m. - Doyle Formal
Getting involved on campus helps with the transition to college life as well as providing outside- the-classroom learning and fun! Stop by the Student Involvement Fair to learn how to get involved and make the most of your experience at NDMU! Desserts and beverages available!
BINGO
8 p.m. - Doyle Formal
BINGO!! Come win some great prizes and gift cards. Snacks will be served. Sponsored by the Campus Activities Board (CAB).
August 29
Community Lunch and Student Blessing
Noon - Doyle Dining Hall
Join the Notre Dame community for lunch and a special blessing from the SSNDs.
Cap and Gown Investiture
4 p.m. to 5 p.m. - Knott Auditorium
Cap and Gown Investiture is the official welcome for all new incoming students in the Women's College. Similar to graduation being the end of a student's university experience, this event marks the beginning of a student's time at NDMU. This session has been designed to prepare you for the kick off to your college career at NDMU.
Gators Open Gym
9 p.m. to 11 p.m. - MBK Gymnasium
Join your fellow Gators for a game of intramural volleyball!
August 30
Coffee and Conversations with President Yam
4 p.m. to 6 p.m - Gibbons Hall Lobby
Join President Yam, Student Government Association (SGA), and your fellow classmates for coffee and conversations regarding the University, its strategic plan and your contributions to its success!
Notre Game Night
10 p.m. - Gator Alley
Join CAB for a late night of gaming: board games and video games! Feel free to bring a favorite with you as well!
August 29 & 31
Federal Work-Study Job Fair
12:15 - 1:15 p.m. - Doyle Formal
NDMU Students who have been awarded federal work-study will have a chance to meet and talk with on-campus departments and offices that have part-time job openings for the upcoming academic year. All attending FWS-awarded students will be entered in a raffle for a gift card.
September 1
Gators at The Yard! Orioles Game
Buses leave campus at 6 p.m., Orioles game starts at 7 p.m.
NDMU students can sign up for a ticket by August 30th to cheer on the O's as they take on the Toronto Blue Jays during Student Night at The Yard! Only NDMU students are permitted. Tickets are $10 with transportation provided. A refundable $5 deposit will be returned after students return to campus on the bus following the game. The first 60 students to sign up will receive a limited edition Notre Dame Orioles baseball t-shirt!
---
September 5
Opening Mass for the Academic Year
Marikle Chapel, 12:15 p.m.