The Bulletin is published every month for faculty, staff, and students.
---
May 2020 Contents
NDMU News
#NDMUTogether: NDMU Cloth Facemask Initiative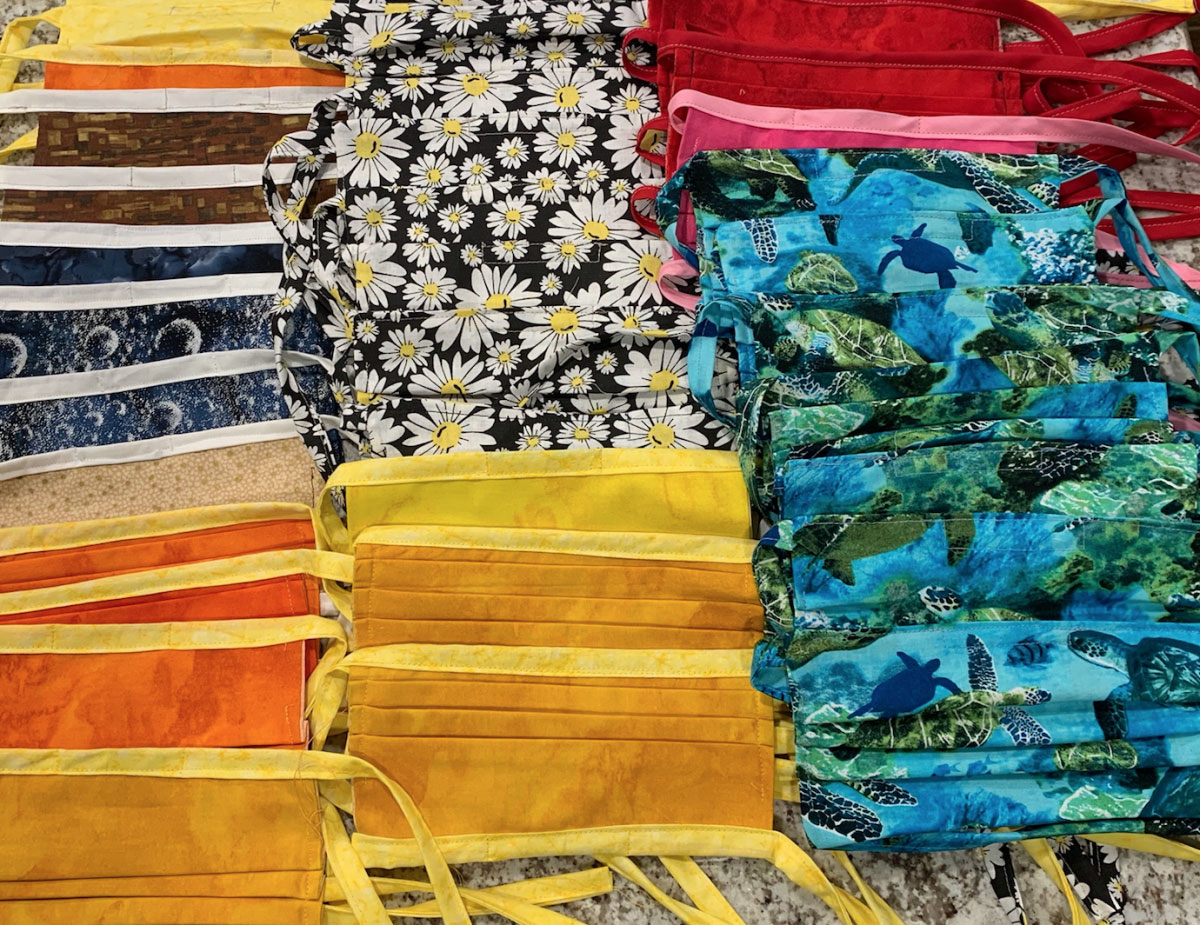 On April 22, Associate Dean in the School of Nursing, Debby Naccarini, dropped off several hand-sewn cloth facemasks for the students that have remained on campus since campus was closed. Debby and her mother, Joanne LaTulippe worked together to design and create the reusable protective face coverings for the students, staff, faculty, and administrators that continue to work and live on campus during the quarantine and stay at home order. The NDMU Cloth Facemask Initiative continues to ensure that all NDMU community members that need a facemask will have access to one, especially when returning to campus. The initiative is co-chaired by Suzan Harkness and Anne Lin and includes organizing members: Jessica Wood, Jennifer Kerr, Sr. Sharon, Pam O'Brien, and Debby Naccarini. Anyone is welcome to join hands and be part of this effort. On May 16, the Facemask Initiative will be developing more masks at NDMU.
2020-21 Common Read Announced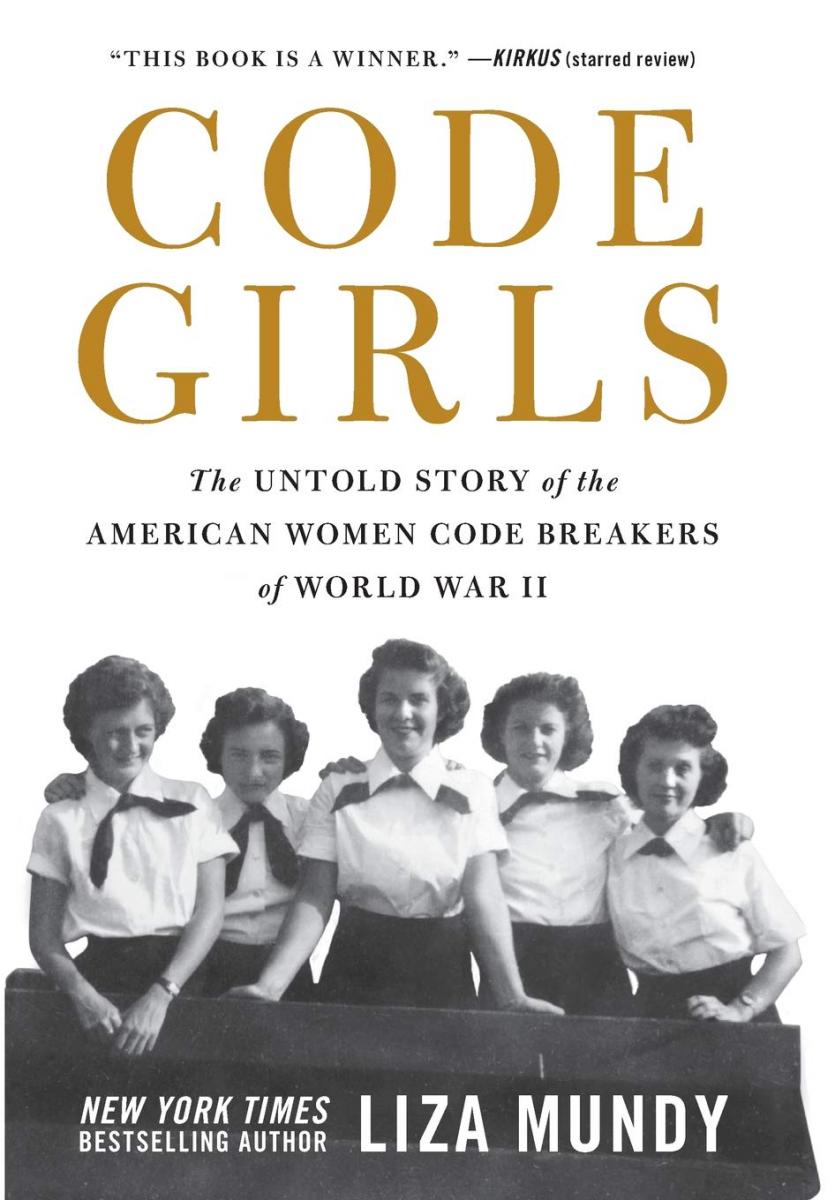 This week, the NDMU Common Read Committee announced the common read book for the 2020-21 academic year: Code Girls by Liza Mudy.
The common reading program is designed to foster intellectual engagement and participation for all members of the NDMU community through a shared experience. The selection process involves students, faculty, staff, and alumnae/i. Code Girls was chosen because it aligns with the Mission of the University and the School Sisters of Notre Dame to promote the advancement of women. Code Girls highlights the leadership of women in the fields of Science, Technology, Engineering, and Mathematics and how they influenced history.
Liza Mudy is scheduled to speak to campus on Tuesday, October 27, 2020.
Summer Incentives
NDMU recognizes that in these uncertain times, it can be difficult to plan for a few days from now, let alone several weeks. In order to give you peace of mind as you advance your education and prepare for new career opportunities, we are *waiving the registration fee for Summer I and II courses and offering discounts for select programs. Some limitations and exemptions apply. Also, new and current students taking courses for select programs this summer will receive additional incentives.
Visit the Summer Incentive page for more information and restriction information.
NDMU Live at Home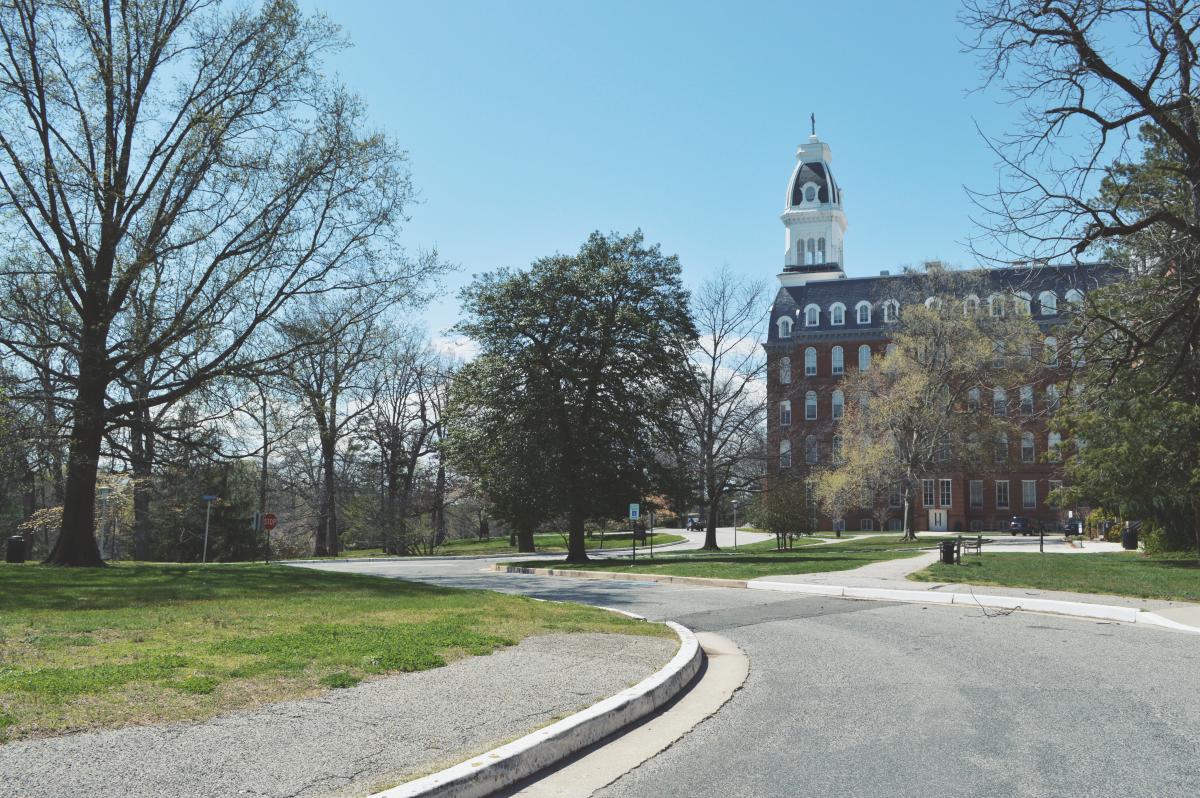 We heard from our campus community and know that you are missing our home. There is nothing quite like walking across campus or sitting in the Grotto, but we'd like to share with you the best way we can stay closely connected. Launched last week, from sunrise to sunset, you can spend your day at NDMU through our campus live stream. Follow every day on our YouTube channel as we live stream a view of Gibbons. Stop by for a few minutes or stay for the whole day. Rain or shine, get your daily fix of our beautiful campus. Although we cannot be together right now, you'll always be able to come home.
COVID-19 Updates
As a reminder to our campus community, all Coronavirus updates are published on the university Coronavirus Information page as they become available. The page includes resources for employees and students and is updated daily.
Due to the ongoing uncertainty, COVID-19 has presented and the current Maryland Stay-at-Home directive, the University postponed Commencement 2020 originally scheduled for May 17. The University is looking forward to celebrating this great accomplishment and is presently looking to confirm a date at Royal Farms Arena in Baltimore, likely to happen toward early fall 2020.
For those completing degrees this spring, upon successful completion of courses and degree requirements will still finish on schedule and officially be a May 2020 graduate as planned.
Nancy Kreiter Student Research Day Winners Announced
On April 24, NDMU celebrated our first virtual Nancy Kreiter Student Research Day. Although usually a lively in-person day dedicated to presenting research projects from diverse subjects, the transition to the virtual platform was smooth. Students presented their projects through digital means and winners were announced on April 27. Despite the virtual setting of this year's Nancy Kreiter Research Day, Victoria Meadows '15, recorded her opening speech and shared her message with all participants. Meadows currently works as a laboratory animal research assistant for the Center for Epigenetic Research in Child Health and Brain Development at the University of Maryland.
Nancy Kreiter Student Research Day
Analyzing Risk During Pandemics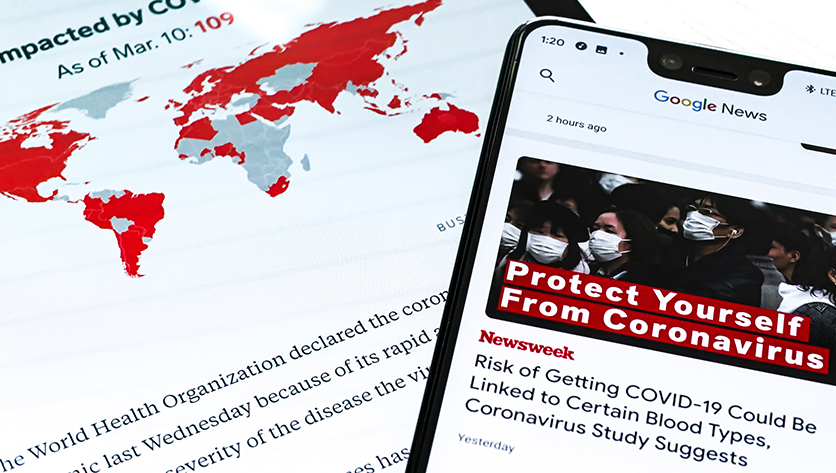 Professor Charles Yoe, director of Notre Dame of Maryland University's risk management programs says that analyzing risk with COVID-19 and other pandemic-like situations can help predict and prepare for the worst…or best outcomes.
How can risk analysis help us deal with a pandemic like COVID-19?
The universe has handed us a perfect example of risk analysis at work. COVID-19 presents virtually every individual on the planet with a varying degree of risk of illness, hospitalization or death. The chance of such an undesirable outcome for any individual varies of course and depends on a great many factors. Risk analysis enables us to make decisions based on the best available science and evidence while taking social values into consideration.
2020 Teacher of the Year Award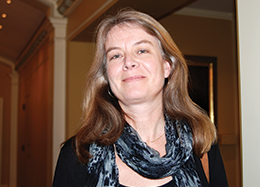 Maryland TESOL (Teachers of English to Speakers of Other Languages) is honoring Dr. Christa De Kleine with the 2020 Teacher of the Year Award for Adult/Higher Education. Maryland TESOL tells NDMU, Dr. De Kleine was nominated for her "inspiring leadership, mentoring of students in the MA TESOL program, knowledge and passion for the field, and commitment to professional development." Dr. De Kleine will be honored at the organization's annual celebration this spring which is being held virtually.
---
Career Center
What's next for you after graduation? Complete the NDMU's Graduate Outcomes Survey. By completing the survey, you are automatically entered to win a new ring light.
Haven't found a job yet? The job market is uncertain now, but the Career Center can provide job search and career management assistance. Employability is increasingly about meaning-making in one-way interviews that are sometimes measuring a candidate's soft skills. It is less about resumes listing skills or knowledge. Use the Career Center to articulate your professional identity. Make an appointment on Handshake.
---
Campus Ministry
Holding Tight to Faith and Spirituality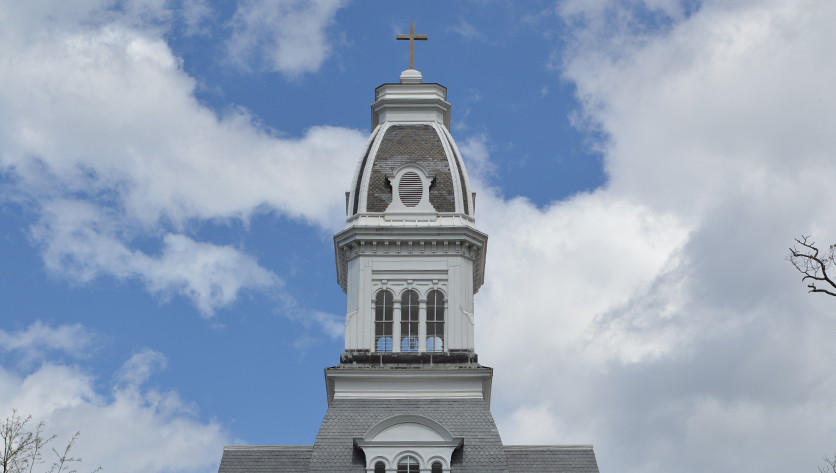 As many of us navigate the new normal during the COVID-19 pandemic, it can be challenging to understand what role our faith and spirituality play. Many have found their faith and spiritually tested without direction. Associate Vice President for Mission and Ministry, Sister Mary Kerber answered some of our more challenging questions about faith and spirituality during a crisis and more specifically during the Coronavirus pandemic. While our spiritually and faith will always see moments of trial and growth, times like these tend to bring them to the forefront.
It seems people are relying more on their faith and spirituality during this pandemic than ever before. Why do you think this is happening?
It is so true…when things happen that are beyond our comprehension or beyond our control, we search for the deeper meanings of life.
We stretch to realities beyond ourselves when we come to grips with the fact that we are not always in control and most certainly, we are not the center of the universe, though a precious part of it. Spirituality and faith are not static – they are a quest, a journey that makes use of our minds, our hearts, our inner spirits and even our personalities. At the same time, they move us beyond them and their limitations to Ultimate Truth. For many, there is a fierce conviction and commitment not to let this pandemic define us, though it certainly impacts us. Every choice we make for the greater values in life, for the pursuit of truth, beauty and goodness during this time is placing us more firmly on our journeys of faith and spirituality.
Archbishop Lori Message to Students
Archbishop Lori shares a message to College Students offering his care and concern with them and prayers for them.
---
Alumnae and Alumni Updates
Reunion 2020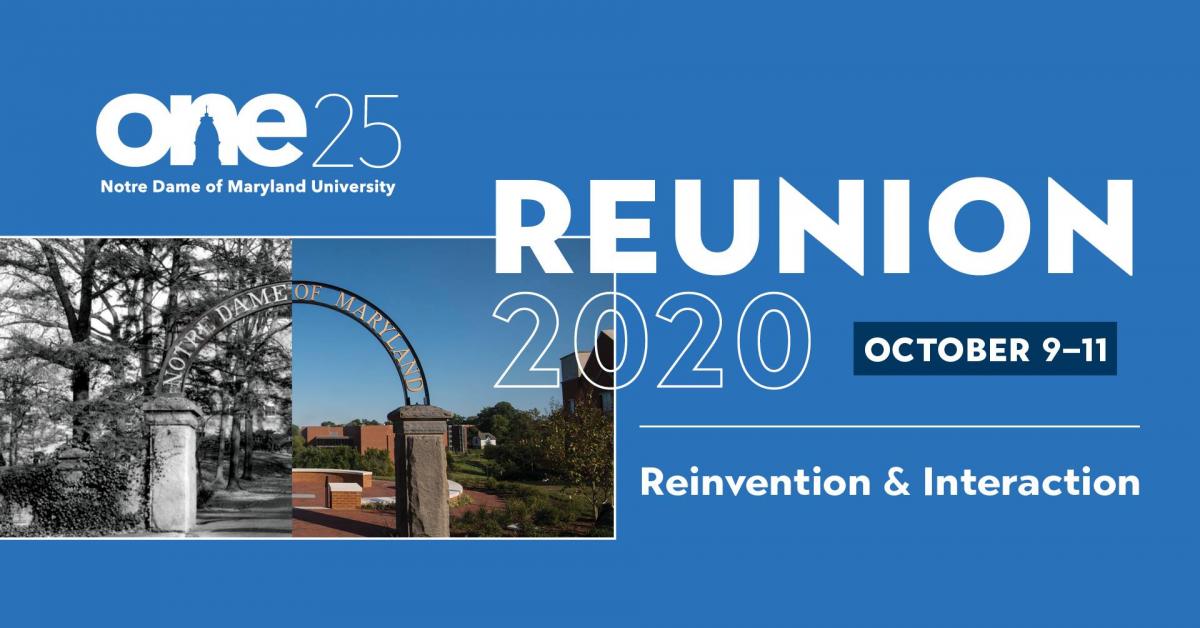 Reunion 2020 has a new date! Mark your calendars for October 9-11 at NDMU. At this time, Reunion Week is scheduled for a physical, in-person celebration. This year, the class years ending in 0 and 5 will celebrate their milestones.
How Do You Fix Your Coffee?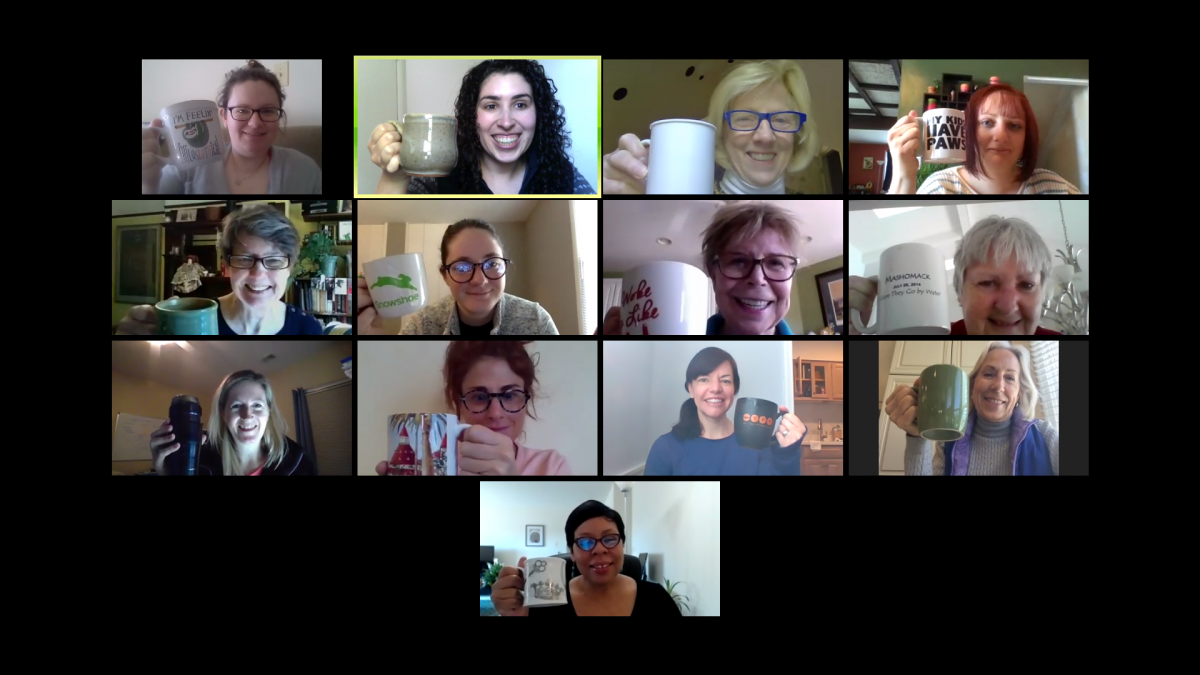 We invite the campus community to join the Office of Alumnae and Alumni Relations for their weekly 30-minute morning chat series called How Do You Fix Your Coffee? Each week, they discuss topics within our new normal. All are welcome to join in the 30-minute conversation. For more information, visit the NDMU Virtual Programming Information page, the Alumnae and Alumni Community Facebook page, or email Aliza Ross.
---
Auxiliary & Conference Services
Camp Notre Dame at Home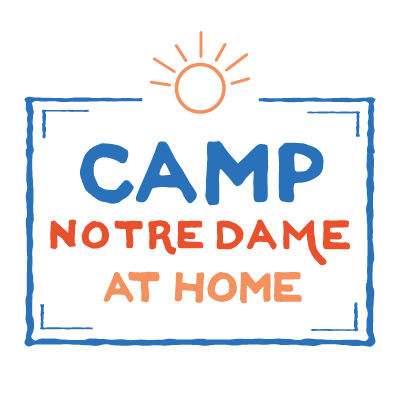 Created with the same core values of our on-campus program, Camp Notre Dame at Home will allow your camper(s) to be creative, get active, and put on their thinking caps to learn new things. We provide all the supplies you need in an experience box mailed to your home including access to pre-recorded guided activities and the option to join daily LIVE sessions with the Camp Notre Dame team.
For additional program information and to register online, visit their webpage today.
---
Library
Yoga Class
Need a break from studying? Check out the Library Instagram (@LNDLibrary) for a relaxing at-home yoga class!
May Madness: Battle of the Books
Loyola Notre Dame Library staff were bummed that our favorite sporting events have been canceled. In response, the Library is hosting a book tournament, May Madness! Please vote for your choice of the winning book by Friday, May 8th to be entered to win a prize. After Friday, vote on the Library Instagram story (@LNDLibrary) for your favorite book to win tournament games. Vote for the best book by Friday, May 8th at bit.ly/LNDLMayMadness
---
Athletics
End of the Year Awards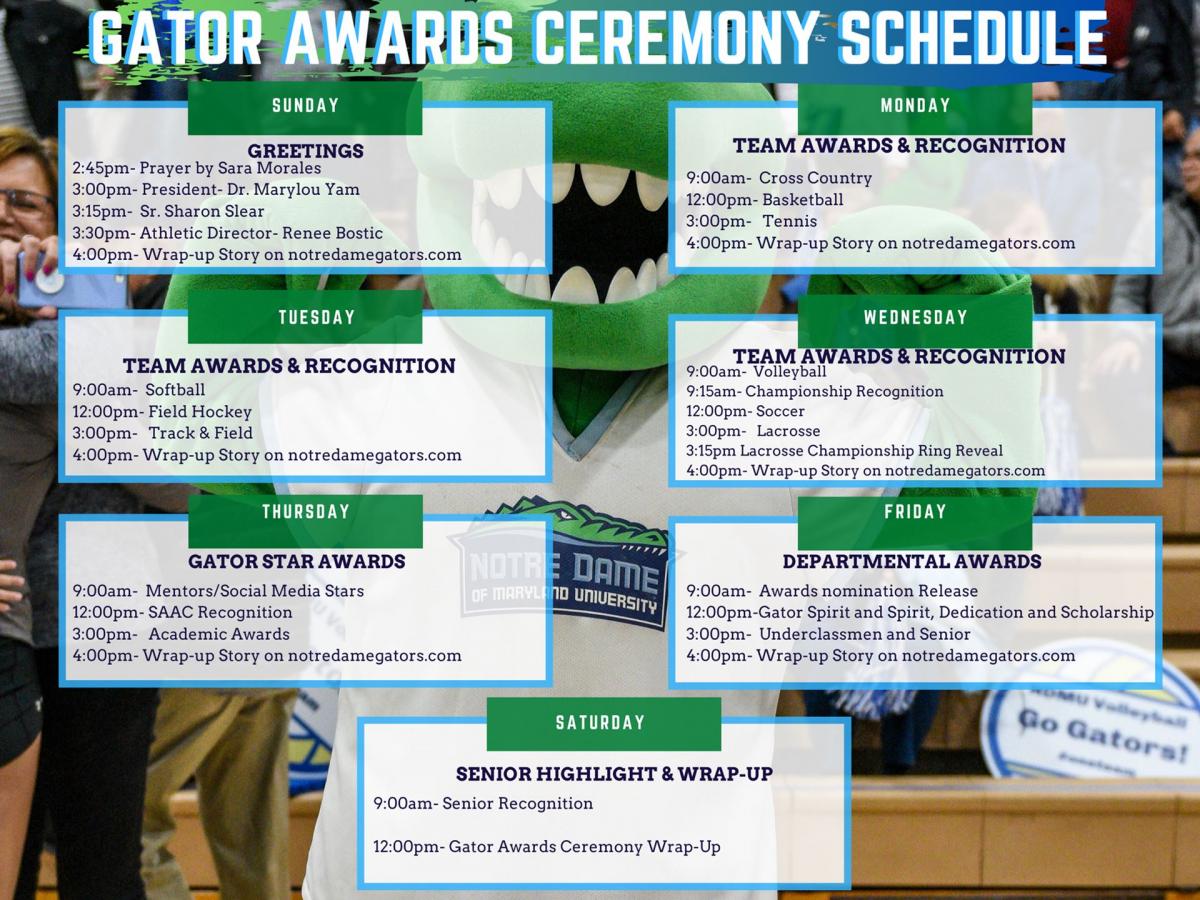 This week, the Department of Athletics celebrated the 2019-20 season, hosting their Annual Awards Ceremony virtually on their social media accounts. Starting on May 3, each head coach announced their team awards throughout the week. To see all award winners, visit their webpage.
---
News by School
School of Arts, Sciences, and Business
School News
The Art Therapy Program will become a Department entering into the 2020-2021 academic year.
Dr. Heather Carpenter's book Teaching Nonprofit Management [co-edited with Karabi Bezboruah] will be released on April 24th. The peer-reviewed edited volume provides strategies and practices for teaching nonprofit management theories and concepts in the context of the undergraduate, graduate, and online classroom environments.
The publisher Edward Elgar has provided three open access chapters to support faculty who are transitioning to remote learning.
Fatima Karkoub was awarded the Pre-Medical Leadership in Education Award by the American Medical Women's Association on 28th of April on a virtual conference held by the AMWA. Awarded a position in Neuroscience undergraduate research at the Johns Hopkins Medical Center.
School of Education
School News
Learning With Digital Games by Ryan Schaaf
Associate Professor of Technology Ryan Schaaf shared a free publication for educators and parents for at-home learning using digital games for grades K-12.
Ryan Schaaf last month answered some top questions about online learning and working from home.
Silver Family Tips for Teaching from Home
Assistant Professor, Patty Silver developed a step-by-step guide for teaching at home. Check it out below.
Set up a weekly schedule with your child covering what they will do each day. Check their work at the end of the day or completion of an assignment, reteach if needed.
You don't have to keep the same hours as the school. Your teen may be more effective if they can sleep in and start at 10:00, while your youngster may prefer to start very early in the day.
You don't have to work at a desk or table. Some children will be more successful working on the floor or couch. Others may need to sit at the kitchen table.
Make media work for you. Set up a schedule of when media is permitted. Check with your school about their recommended educational programs. Limiting media use will encourage a bored child to create their own fun. (A rule in our family was if anyone ever said they were bored, I would always find a chore for them to do. After the chore, they never had a problem finding a way to entertain themselves!) There are lots of free online resources.
Read alouds are a great way to start the day and get everyone back on track after lunch! Cuddle up together and read a chapter at each sitting. There are also famous authors offering read alouds online at https://www.weareteachers.com/virtual-author-activities/
Add reading for pleasure to your child's homeschool day. Set the example and all have down time together reading great books.
There are a lot of free online resources for the arts and Physical Education. Find what works for your child and add it to your schedule. https://wpde.com/news/coronavirus/school-at-home-free-online-learning-resources
Along with homework packets from your school, realize that you have the freedom to add anything your child wants to learn. This is a great time to teach to their interests. Have your child research and write on topics that interest them.
Have fun!
School of Nursing
School News
Nurses Day
On Nurses Day, we celebrated all of our NDMU nursing students, staff, and alums that continue dedicating their time to caring for the sick. To see our gallery of our frontline nurses, visit our NDMU Facebook. The gallery is updated as images are submitted.
Gibbons Glows Blue
On May 2, Gibbons tower was lit blue in honor of Healthcare Heros Day.
Events
May 13
How Do You Fix Your Coffee?
9:00 a.m. to 9:30 a.m.
Email Aliza Ross for the zoom link
---
---
May 18
Future Gator Day- School of Education
10:00 a.m. to 12:00 p.m.
---
---
May 20
Future Gator Day – School of Arts, Science, and Business
10:00 a.m. to 12:00 p.m.
---
---
May 22
Future Gator Day - School of Nursing
10:00am to 12:00pm
---
---
October 9-11